Which WendyLett Sheet Is Best for You?
Tuesday, 8 May 2018 | Paul
The WendyLett range is an excellent choice for moving and turning your patients in bed, but Which WendyLett Sheet Is Best for You? We've made a short guide to help you differentiate between WendyLett base sheets, and 2Way and 4Way draw sheets. Find out how to tell them apart and which are best for you and your client by reading our handy blog!
Which WendyLett Sheet Is Best for Me?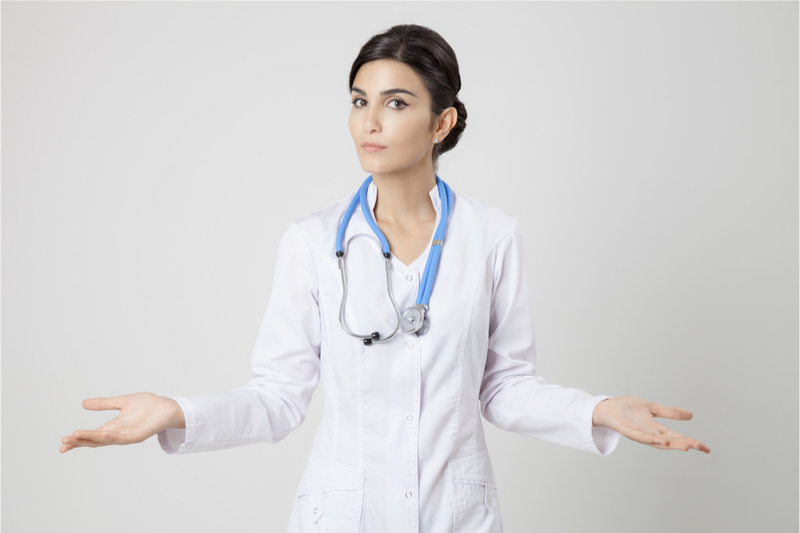 Confused? Find out which WendyLett sheet is best by reading on
It's the question on everybody's lips, and we at Health and Care are here to set the record straight. The biggest difference between each of the WendyLett sheet ranges is a matter of need.
If your patient can move around fairly independently but needs a little extra help turning in bed, the WendyLett base sheets are an excellent solution. Conversely, those who need help from you or another carer to turn around and get comfortable in bed are more likely to need one of the WendyLett 2Way sheets. In comparison the WendyLett 4Way sheets can move in four directions to provide you with more control in moving your clients, making them ideal for those who have severely limited mobility.
WendyLett Base Sheets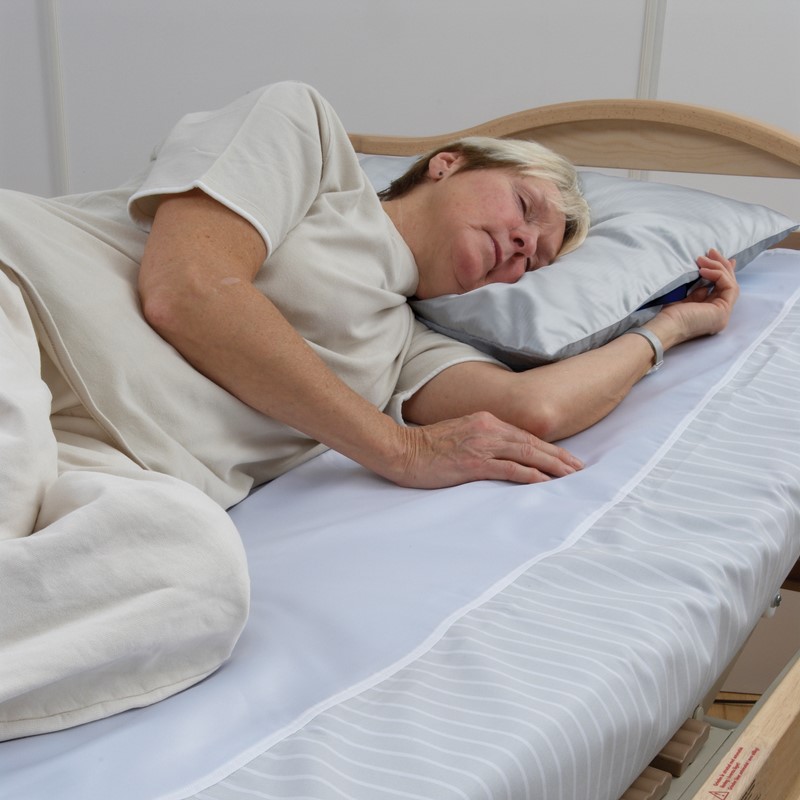 The WendyLett base sheets are easy to differentiate from other sheets
The WendyLett base sheets are designed for use by those who are still able to move around independently in bed. Designed in a wide range of sizes, you should be able to find a base sheet that fits your client's bed well. In fact, the base sheets range from the WendyLett Lined 200cm x 90cm Fitted Base Sheet Sliding Aid ROMP1641, which is 90cm in width, to the WendyLett Lined 200cm x 360cm Extra Wide Base Sheet Sliding Aid ROMP1681, which is 360cm in width for extra wide beds!
The WendyLett base sheets also improve the efficacy of the WendyLett 2Way and 4Way sheets as they provide a soft and silky sliding surface for the draw sheets to move across. This helps ensure you're able to move your client as best as possible and into as comfortable a position as possible without too much effort.
WendyLett 2Way Sheets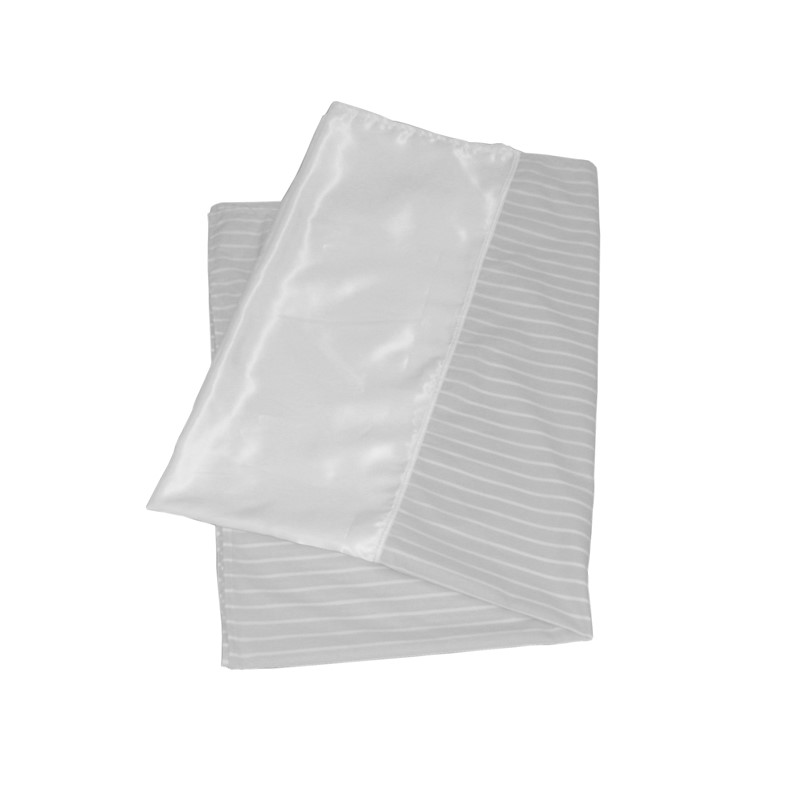 The WendyLett 2Way sheets feature a lined design
If your client simply needs help sliding sideways and can pull him or herself up in bed, choosing from our range of WendyLett 2Way sheets is probably an ideal solution to your needs. These sheets also reduce the likelihood that your patient will move down the bed during use as they prevent your client from sliding down. This is particularly ideal if your patient is susceptible to uncomfortably moving down in bed during the night.
WendyLett 4Way Sheets
The WendyLett 4Way sheets feature a checked design
In comparison, the WendyLett 4Way sheets can be moved in four directions: up, down, left and right. When placed on top of a WendyLett base sheet, the 4Way sheet is able to move fluidly over the base sheet while you move your client. Combined with a base sheet, this is perhaps the most powerful of the draw sheet types as it allows you to perform procedures like turning your client in bed, moving them higher or lower, or else adjusting them into a more comfortable position.
As a result, the 4Way sheets are even suitable for use with heavier or more passive users. The function of the sheet also makes it possible to perform gentle and comfortable transfers for those who are in pain. This makes the range highly versatile, allowing you to tailor the support you provide your client according to their needs.
How Do I Tell the Sheets Apart?
Designed with a self-instructing pattern on each of the different sheets, you can see at a glance what kind of care your patient requires simply by looking at the sheets on their bed. The base sheets are designed in either pure white or grey with narrow white stripes on the edges and a silky smooth middle section for easy turning. In comparison, the 2Way sheets tend to be lined with narrow grey stripes that move in the direction you can move your client. This differs from the 4Way sheets, which are checked to represent the fact that they can be moved sideways, upwards and downwards.
Don't Forget About the WendyLean Pillow!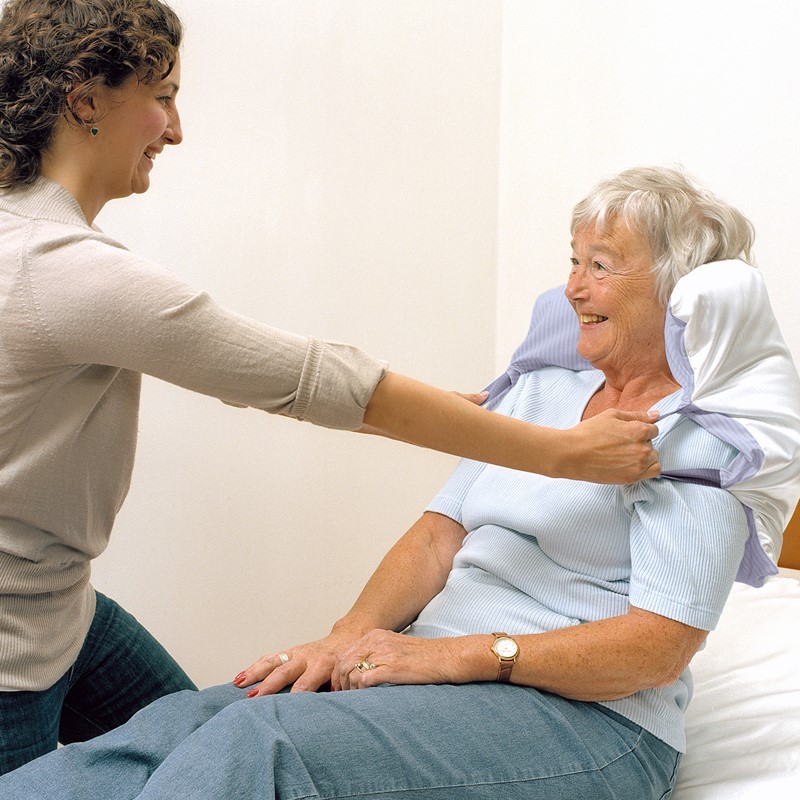 The WendyLean pillowcase helps you move your client higher up in bed
The WendyLean Sliding Pillowcase with Handles ROMP1680 is also an excellent solution for helping you move your patients higher up in bed or into a seated position. As the underside of the case is made from smooth material, it can move fluidly over a WendyLett base sheet. The support also features a strong handle on each side for added grip and therefore improved safety during the moving process.
WendyLett at Health and Care
We hope that's helped you differentiate between the different types of WendyLett products. If you have further questions, leave us a comment or contact us via Facebook or Twitter and we'll be sure to get back to you as quickly as possible!
Tags: Brand Focus
Shop Related Products
Features a smooth central section to facilitate turning
Ideal for those who have difficulties turning in bed
Manufactured from cotton and durable polyester
Designed with a drawstring for easy fitting
---
Lined pattern tells you in which direction sliding is allowed
Manufactured from cotton and durable polyester
Made with a sleek middle panel for easy turning
Facilitates turning on most mattress types
---
Turning can be performed with just one caregiver
Suitable to use with a pressure-relieving mattress
Compatible for use with a WendyLett base sheet
Ideal for users who need help turning in bed
---
Ideal for use with a WendyLett Base Sheet for optimal positioning
Facilitates multi-directional turning for easy patient moving
Designed with handles to improve client safety
Helps prevent pressure sores and discomfort
---
Ideal for use with a WendyLett Base Sheet for optimal positioning
Facilitates multi-directional turning for easy patient moving
Manufactured with soft, durable and functional fabrics
Compatible to use with pressure-relieving mattresses
---
Fine material suitable for use with a pressure-relieving mattress
Allows non-mobile users to be moved without pain
Combines a base and top sheet for easier turning
Prevents friction or shearing damage to the skin
---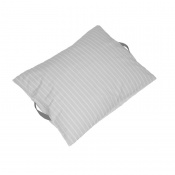 Comfortable top layer with satin underneath
Grey stripes indicate the direction of sliding
Facilitates effective turning and positioning
Functional pillowcase with moving handles