Which Helping Hand Litter Picker Should I Choose?
Thursday, 2 July 2020 | Paul
Clearing public places of litter is a necessary and ongoing responsibility for local authorities, facilities management companies and waste contractors. For those in charge of such a fundamental task, access to high-performing and durable litter picking tools is vital.
That's why so many customers across the UK choose Helping Hand Environmental. They make some of the world's bestselling litter picking tools, with a fantastic variety of waste collecting models and designs. No matter the environment or application, Helping Hand have the perfect litter picker for you.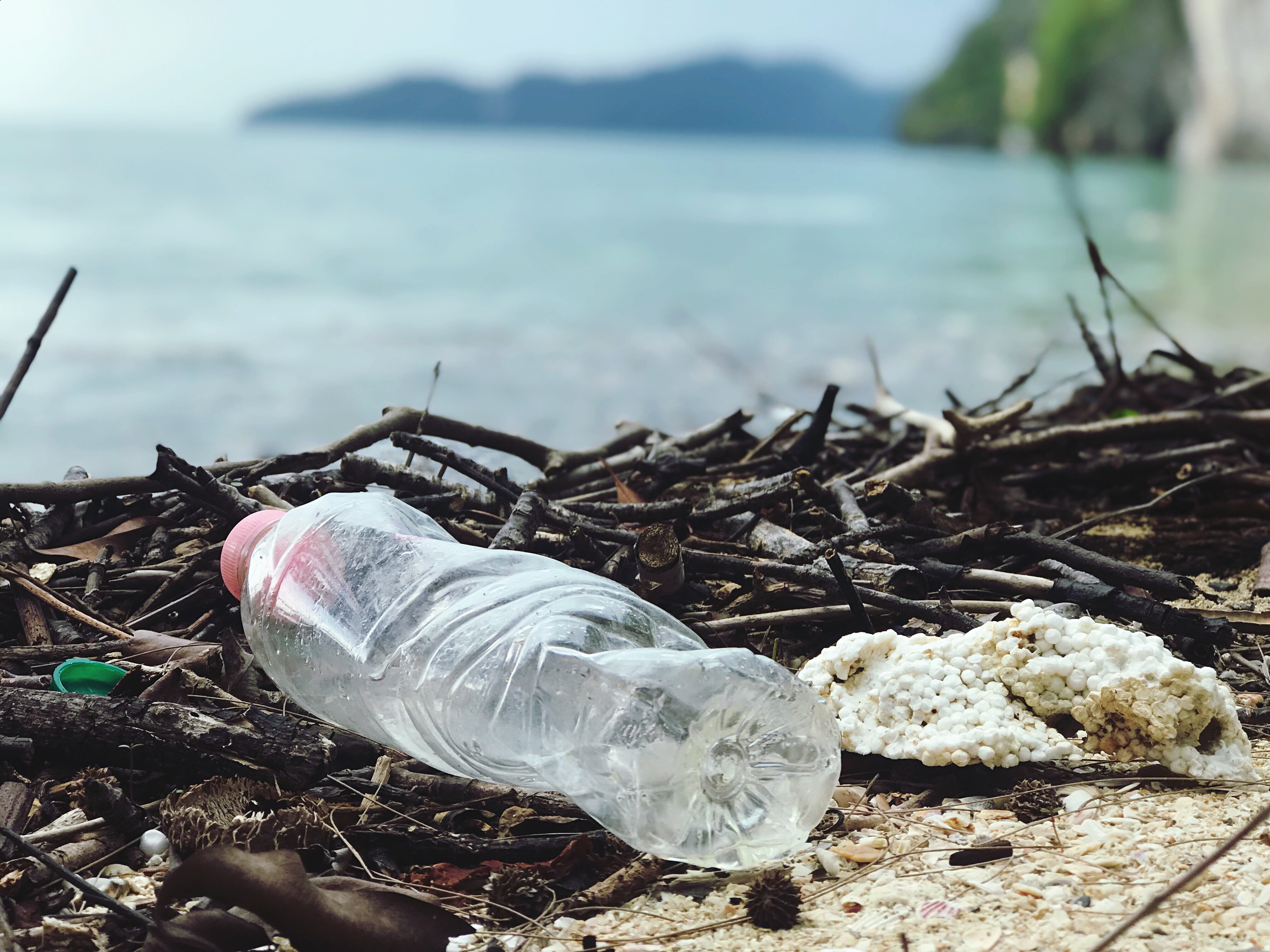 However, after being so spoilt for choice, it can be difficult to identify the right tool at a glance. That's why we've broken your options down into this straightforward guide so you can find the ideal Helping Hand litter picker for your needs.
What Kind of Litter Will You Be Dealing With?
Before deciding what litter picker to select, you may want to consider the types of litter you'll be dealing with on a daily basis. For some, that may include fairly lightweight pieces of rubbish, including plastic bottle or cartons. For others, it may be heavier items made from glass, or waste that could pose a risk to health, such as PPE. Often, the most common types of litter affecting our streets and public areas include:
Plastic (bottles, packaging, crisp packets, bags, chewing gum..)
Paper (including cardboard, newspapers, magazines, coffee cups, fast food wrappers)
Glass
Cigarette butts
Dog poo and other hazardous waste
Best All Round Helping Hand Litter Picker
Litterpicker Pro Standard Litter Picker Grabber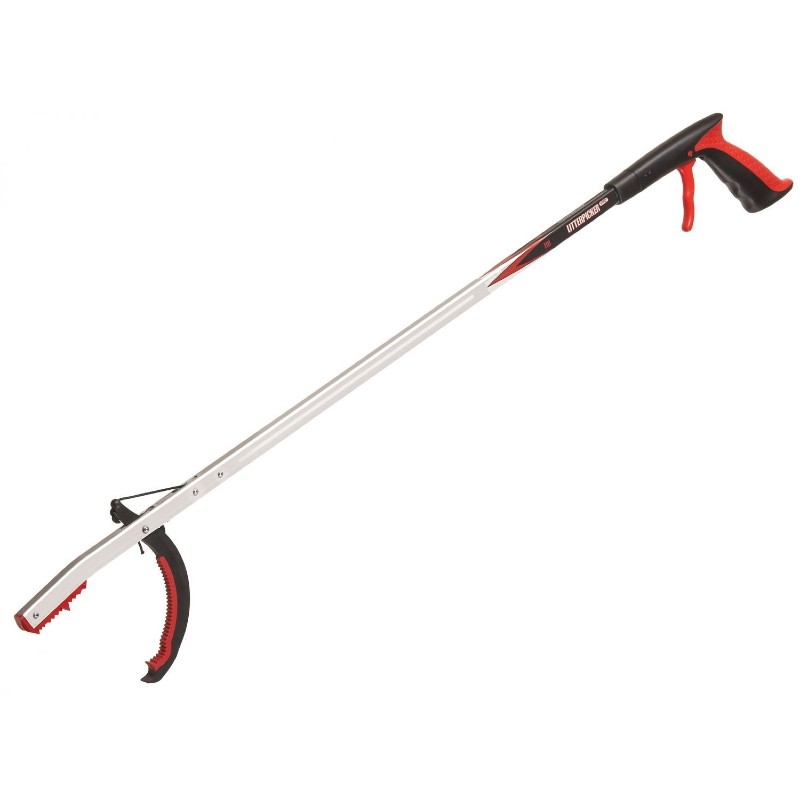 The Litterpicker Pro Standard Litter Picker Grabber is Helping Hand Environmental's most versatile. It is a popular choice among professionals and is used my a number of Local Authorities across the UK. It is available in two lengths from Health and Care. Its standard 33" length is suitable for a variety of refuse collection applications, including janitorial and tourism work. With a lightweight construction, an ergonomic handle and grippy grooved jaws, it can target both small and medium-sized pieces of rubbish.
Key Features: Easy-to-operate PRO handle; available in two standard lengths for different environments; grooved jaws offer a secure grip
Best Litter Picker for Small Items
Streetmaster Pro Precision Litter Picker Grabber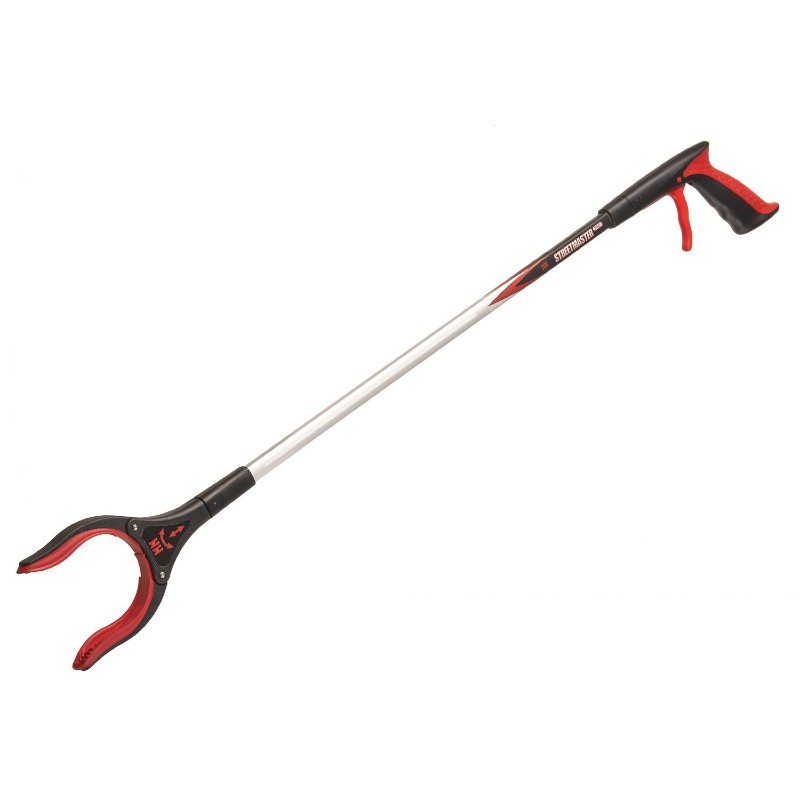 If the areas you clean are frequently plagued by small items of rubbish including bits of gum and cigarette butts, the Streetmaster Pro Precision Litter Picker Grabber is the tool for you. It features thin, tapered jaws that are capable of grabbing fiddly refuse items with a precise, concentrated grip as well as an easy-to-operate trigger style handle. Additionally, its rotating swivel head can quickly fit into differently oriented spaces for fast and effective litter collection.
Key Features: Precision jaws for tightly grasping small objects; comfortable, user-friendly trigger style handle; 90° rotating swivel head
Best Litter Picker for Wet Weather
Ranger MAX Heavy Duty Litter Picker Grabber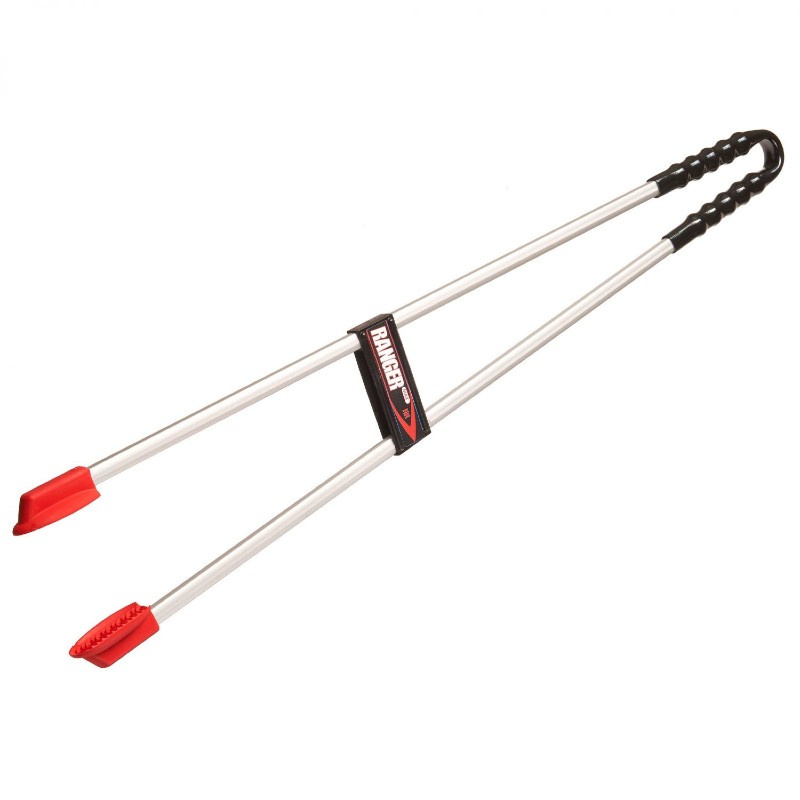 The Ranger MAX Heavy Duty Litter Picker Grabber is suitable for tough waste collection applications. Its tong style design allows users to exercise a stronger, more direct grip on the items they lift for effective heavy-duty waste collection. Thanks to its durable rubber jaw ends, it offers fantastic traction for grabbing wet items and has a bright reflective design which improves visibility of the user and the items they collect. It is also available with a curved which some may find offers better comfort or leverage.
Key Features: Tong style for a more secure grip on heavy items; rubber jaw ends offer traction for lifting heavy or wet objects; available with a straight or curved handle
Best Litter Picker for Social Distancing
Safe Pick Pro Litter Picker Grabber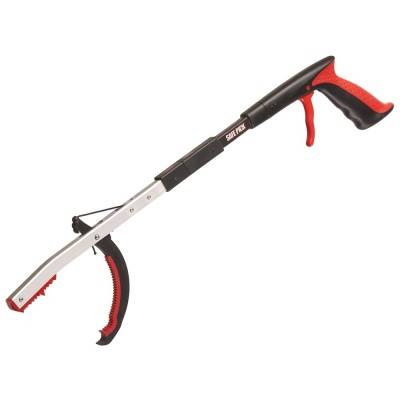 Specially design for higher risk refuse collection applications, the Safe Pick Pro Litter Picker Grabber comes with a robust yet easy to transport construction. Its folding 21.5" version is portable and offers a good distance between users and potential biological risks when fully extended. This is also ideal for social distance charity applications as it enables volunteers to grab refuse items securely without having to get too close to them. Its jaws offer a strong grip and are shaped for versatile litter collection.
Key features: Extendable 21.5" design; strong curved jaws for social distance applications; folding design for quick transportation to urgent collection sites
Keep Your Neighbourhood Clean with Helping Hand
Whether you're a professional or a volunteer, Helping Hand litter pickers can make cleaning up your streets fast and easy. They have a tool for every individual and environment, with designs for use in everyday applications, others for harsh environments and those for dealing with high risks. On top of this, every one of their hand tools is incredibly robust, hardwearing and 100% reusable, so you can get the most for your money!
Which litter picker did you find the most helpful? Let us know in the comments below, or find us on Twitter and Facebook!
Tags: Brand Focus