Which Harley Pillow is Right for Me?
Wednesday, 6 March 2019 | Eugene
Harley make some of the UK's top-selling and best-loved pillows, but every sleeper is different, so it's important that you choose the right one for you. At Health and Care, we stock a wide range of Harley pillows, and we want to do everything we can to make sure you make the perfect choice for your best night's sleep. We've put together a short guide on Harley pillows which can hopefully point you in the right direction.
Contoured Orthopaedic Pillows
Harley's orthopaedic pillows are contoured to provide great neck support, which is perfect for anyone who suffers from back, neck or shoulder pain at night. Their contoured ridge will help to keep the neck in line with the spine, and are ideal for all sleepers whether you sleep on your back, side or stomach.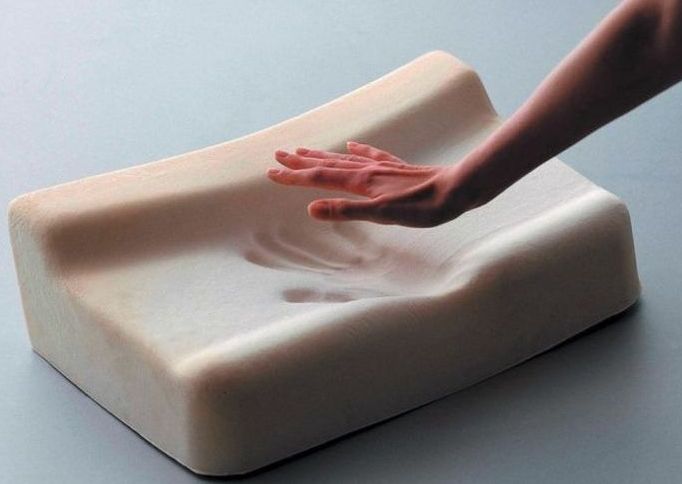 Why Choose a Contoured Orthopaedic Pillow?
As we mentioned above, contoured orthopaedic pillows will provide you with comfortable sleep and the best position for your neck, shoulders and spine. In particular, these neck support pillows are ideal for:
Neck pain, back pain and shoulder pain
Arthritis and osteoarthritis
Cervical spondylosis
Migraines or headaches
Back, stomach and side sleepers
Which Harley Orthopaedic Neck Support Pillow Should I Choose?
Harley has designed two contoured orthopaedic pillows: the Harley Original Contour Pillow and the Harley Designer Memory Foam Pillow. While both are similar in shape and available in different sizes to suit your body and bed, they offer slightly different benefits to the user. The chart below provides a breakdown of the main differences.
Harley Original Contour Neck Support Pillow

Harley Designer Memory Foam Orthopaedic Pillow

✔ Softer
✔ Lighter and more forgiving
✔ Breathable – great for summer sleeping

✔ Firmer
✔ Moulds to contours for maximum support
✔Retains more heat – ideal for the winter
Verdict: Soft vs Firm
Both of these pillows are great for anyone with neck pain or arthritis, and the better choice for you will come down to personal preference. Are you looking for a soft pillow that's breathable in hot weather, or a more firm pillow that provides strong support and ensures alignment?
What If I Sleep on My Stomach?
Sleeping on your stomach in considered the worst position for neck pain, so we would recommend trying to get used to back or side sleeping if you can. These pillows can still improve your sleep if you sleep on your stomach, but we would recommend using the thin end instead of the contoured end to minimise the strain placed on your neck.
Bed Wedge for Snoring, Acid Reflux and GERD
An orthopaedic pillow is great for relieving pain and improving sleep, but people suffering from lower back pain, snoring, acid reflux and GERD may need a little more help. Luckily, these problems can often be helped by sleeping in an elevated position, which can be achieved with a bed wedge like the Harley Bed Relaxer Bed Wedge Support Pillow.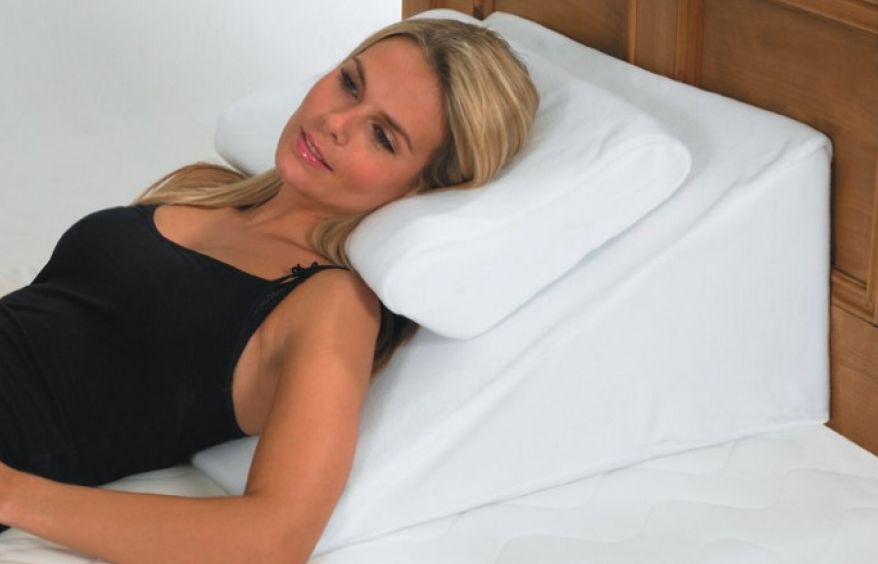 How Can a Bed Wedge Help Me?
The Harley Bed Wedge can improve your sleep quality in a number of ways, as sleeping in an elevated position can help to open your airways for better, less restricted breathing – perfect for reducing snoring. Also, since your upper body will be lifted above your stomach, the risk of stomach acid leaking into your oesophagus is greatly reduced, thereby helping to avoid acid reflux and GERD. Among others, the Bed Relaxer Bed Wedge can help with:
Back pain
Lumbar and lower back pain
Hiatus hernia
Snoring and respiratory issues
Post-operational sleeping (lung, shoulder and knee operations)
Acid reflux and GERD
Bad posture
Should I Use the Bed Wedge with a Pillow?
Yes, since the Harley Bed Wedge provides a straight surface for your back, you'll need to use it in conjunction with a pillow to provide the best support for your neck. It can help to provide great support for your back and neck when used in conjunction with the Harley Designer or Original Neck Support Pillows, as can be seen in the image above.
What if I Get Back or Hip Pain Sleeping on My Side?
Harley Original Knee Support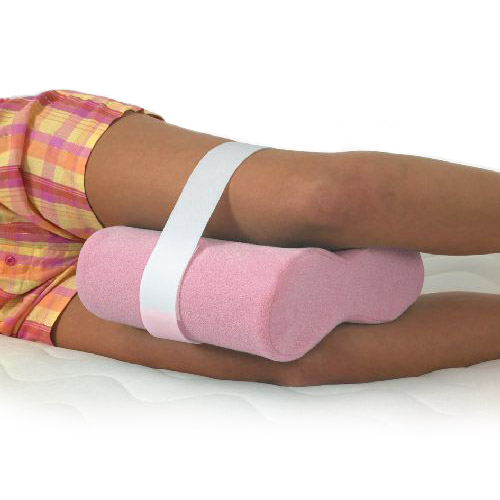 Sleeping on your side is frequently recommended as the best position for back pain and spinal health, but some people may find that they experience hip or lumbar pain as a result of overlapping legs. This can be prevented by placing a pillow in between your legs, but keeping it in position all night can be nearly impossible. To solve this problem, Harley developed the Harley Original Knee Support, contoured for leg comfort and built with a strap to keep your legs in position all night long.
Are There Any Other Harley Pillows for Back Pain?
Harley Leg Raiser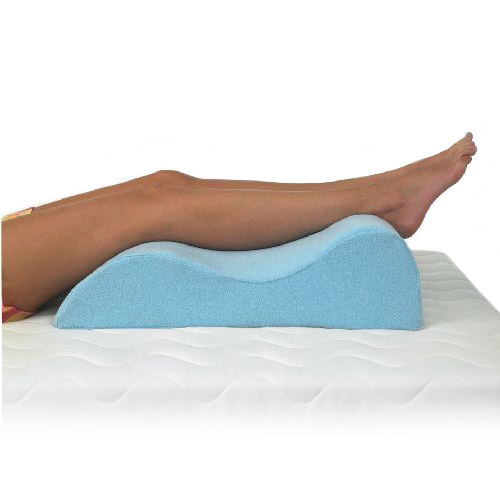 If you still suffer from back pain after adding an orthopaedic or wedge pillow, there's still more you can do. Raising the legs with a pillow like the Harley Leg Raiser can help to take pressure away from your lower back and stimulate circulation. It's also great for conditions like varicose veins, oedema and fatigue, or just as part of a RICE (Rest, Ice, Compression, Elevation) strategy after a leg injury.
What If It's Painful to Sit for Long Periods?
Harley Designer Memory Foam Ring Cushion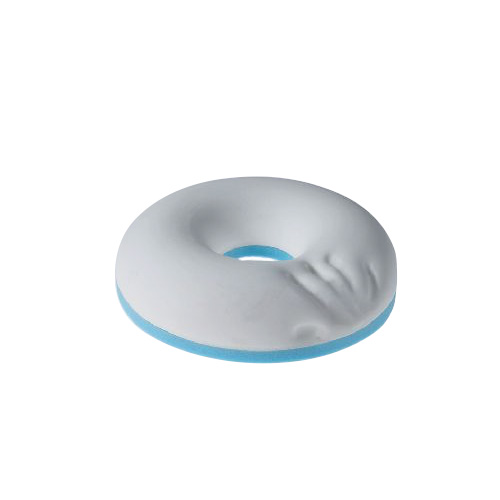 Even when you're out of bed, Harley pillows can help to keep you comfortable and healthy. The Harley Designer Memory Foam Ring Cushion is exceptionally popular with our customers, and uses viscoelastic memory foam to disperse pressure for comfortable, even sitting. It's great for those who tend to sit for long hours in the day, and provides enough relief to even be suitable for those with limited mobility who are at risk of pressure sores.
Is There a Pillow to Prevent Back Pain at Work?
Harley Designer Super "D" Roll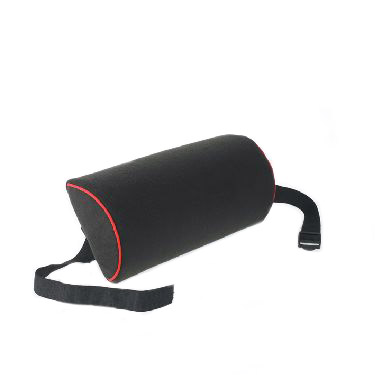 Modern office work can force you to sit for long periods of time, and office chairs are often lacking in back support. In true Harley fashion, they've developed the ideal cushion to help in the Harley Designer Super "D" Roll. This supportive foam cushion straps to the back of your chair, helping to keep your lumbar region in the ideal position for spinal health and pain reduction.
A Harley Cushion for Every Need
Harley have committed themselves to developing the very best cushions for your overall comfort, and according to our customer feedback, they've succeeded. They make some of the UK's most trusted and popular pillows, and they've helped countless people get a better sleep, night after night. If you're not yet convinced, you can browse our comprehensive ranges of Bed Cushions, Memory Foam Pillows and Orthopaedic Pillows, all available with FREE UK delivery!
Do you have any questions about Harley pillows? Please don't hesitate to let us know in the comments, or find us on Facebook and Twitter.
Tags: Back Pain, Brand Focus, Comfort, Neck Pain, Pillows, Sleep Better
Shop Harley Cushions
Orthopaedic pillow recommended for neck pain and support
Supports the neck to reduce shoulder, upper back and neck pain
Comfortable pillow for back, side and stomach sleepers
Available in five different sizes to suit your precise requirements
---
Orthopaedic memory foam pillow for neck support
Provides contoured support to reduce neck and shoulder pain
Ideal for side, back and stomach-sleepers alike
Available in five shapes and sizes for customised support
---
Bed wedge cushion for back support and neck support
Foam bed wedge can be used for sitting and sleeping
Improve conditions such as back pain, neck pain, acid reflux and bad posture
Includes a bed wedge and a soft, fleecy white cover
---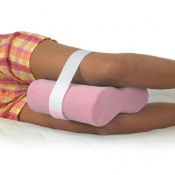 A must for those with hip problems, this support takes pressure away from the low back and hips allowing the spine to assume a natural "S" shape.
---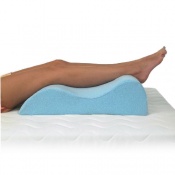 Made to an ergonomically beneficial angle, this raiser supports the back of the knee and heel, allows the calf to relax, takes pressure from the lower back and stimulates circulation.
---
Ring cushion for comfort and pressure relief
Ideal for relief of problems from back pain to hemorrhoids
Made with memory foam to mould to the body
Provides comfort while sitting for long periods
---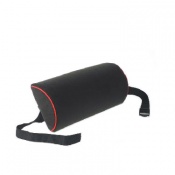 Supremely comfortable memory foam - ideal for any flat back chair.