What is the Best Way to Take CBD?
Monday, 25 March 2019
CBD oils and tinctures haven't been popular for too long, and already there's an intimidating number of options available. From sprays, to creams, to vapes, everything seems to have CBD in it now. To save you a headache we've produced a handy list of the pros and cons of each form so you can answer for yourself: What is the Best Way to Take CBD?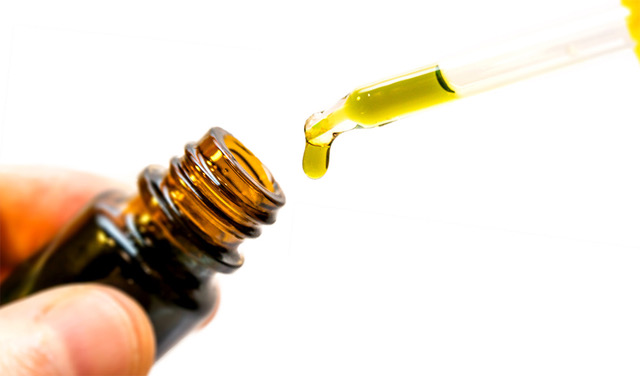 What Are CBD Oil Drops?
In brief:
Dropped under tongue
Easy and unobtrusive
Acts in around 30 minutes
Also referred to as a CBD tincture, oil drops are the easiest way of taking CBD we've found yet. There's no extra preparation or equipment necessary, you just drop the oil under your tongue and hold it there until it is absorbed (usually in about 90 seconds). After about half an hour you should begin to feel the effects and they can last up to six hours after use. Since the oil sits in your mouth for a bit flavour can make a big difference! We've suggested a low strength berry flavour oil to get you started.
Our Recommendation: Vitality CBD Oil Berry Oral Drops (300mg)
Or browse all our CBD Oral Drops.
What Are CBD Oil Sprays?
In brief:
Sprayed under tongue
Easy and unobtrusive
Slightly faster than Oil Drops
While sprays are faster acting than drops, the difference in the time they take to act and the duration of their effects is pretty minimal. Both of these products are absorbed beneath the tongue straight into the bloodstream and the key difference is really one of preference: a spray of the same strength will generally have more CBD per application making drops a bit more work, but there are plenty of small differences in flavour and feel that will influence your personal preference.
Our Recommendation: Vitality CBD Oil Lemon Oral Spray with MTC Oil (600mg)
Or browse all our CBD Oral Sprays.
What Are CBD Vapes?
In brief:
Very fast and effective
Requires prior knowledge and vaping equipment
Slightly more expensive per mg of CBD
CBD e-liquid comes with similar problems to nicotine or flavoured e-liquid: there's a bit of a learning curve to get your vape up and running before you can start. With that said, vaping is one of the fastest ways to absorb CBD into your body, and acts in less than five minutes (most other methods take upwards of 20 minutes). CBD e-liquids come with the added bonus that you can mix them with your other (nicotine free) e-liquids. We've recommended a subtle natural flavour e-liquid, so you can try it out alongside your favourite flavour.
Our Recommendation: Vitality CBD Natural E-liquid (600mg)
Or browse all our CBD E-liquids.
What Are CBD Creams and Balms?
In brief:
Applied to specific areas for topical use
Provide targeted relief to only that area
Fairly slow acting but long lasting
These might be the most elusive of all CBD products, and there's a bit of confusion about what they do. Unlike other CBD products they do not provide a total, general relief, but much more targeted therapy. There are receptors that react to CBD and other cannabinoids in the skin as well as the nervous system and brain. The skin or tissue is generally where these products will take effect, not the brain or nervous system.;
After the initial soothing also provided by non-CBD moisturising creams and essential oils, the effects of CBD will have an impact an hour or so after application. The soothing effects can then last up to five or six hours. These creams can come in more specific varieties, but we're recommending a great moisturiser to give you an idea of what they can do.
Our Recommendation: Vitality CBD Moisturising Effect Skin Cream (300g)
Or browse all our CBD Creams and Balms.
What Is the Best Way to Take CBD?
The – slightly underwhelming – answer to this question is that everyone's interaction with the chemical varies. This is due to a collection of factors, including: your weight, body type, previous exposure to the chemical, kind and extent of discomfort experienced and age. The best strength and dose of CBD for you will be unique, but so will the best method of taking it.
Hopefully the rundown above will offer you a way into CBD, but the best way to get to grips with your own needs is always to try a few out before settling on the right route for you. Feel free to browse out Full Selection of CBD products at your leisure.
Do you have any questions about our CBD products? Please don't hesitate to let us know in the comments, or find us on Facebook and Twitter.
Tags: General Health, CBD, Skincare