What Is Salt Therapy?
Monday, 1 June 2020 | Paul
Salt therapy, also known as halotherapy, is a natural remedy often used to treat respiratory conditions. The cleansing salt air is said to have de-congesting, antibacterial and anti-inflammatory properties.
While hanging out in a salt cave may not seem like the most invigorating way to spend an evening, you may be surprised to learn just how much of a difference it can make to your health.
An Impressive History
Salt therapy is no modern invention. It was a subject of medical interest as far back as medieval times and for many years has been particularly well lauded for its benefits on respiratory health.
In the 1800's, a Polish doctor noted that there were fewer breathing problems in those who worked in salt mines. Likewise, a German doctor noticed that those who spent time in salt caves experienced beneficial effects to their respiratory health.
With such a compelling history, it's no wonder people are still interested in it today.
How Does It Work?
Salt therapy targets breathing troubles in a number of ways. Firstly, it reduces congestion. When salt particles are inhaled, they come to rest on the airway linings. Due to osmosis, excess liquid is drawn out of the cell lining and into the airways. This increase in moisture thins the mucus in the airways, making it easier to clear away.
Salt is also believed to have anti-bacterial and anti-inflammatory properties, both of which can address certain breathing difficulties.
Who Can It Help?
Salt therapy can improve a myriad of respiratory problems, ranging from asthma to the common cold. This is because many of these illnesses cause a build up of sputum (saliva and mucus) and congestion in the airways, both symptoms which salt therapy targets. Other conditions it can treat include:
Hay fever and other allergies
Chest infections
Bronchitis
Coughs, sore throats, and wheezing
Chronic Obstructive Pulmonary Disease (COPD)
Emphysema
Cystic Fibrosis
Respiratory problems caused by smoking
General sinus problems
How Can I Try Salt Therapy?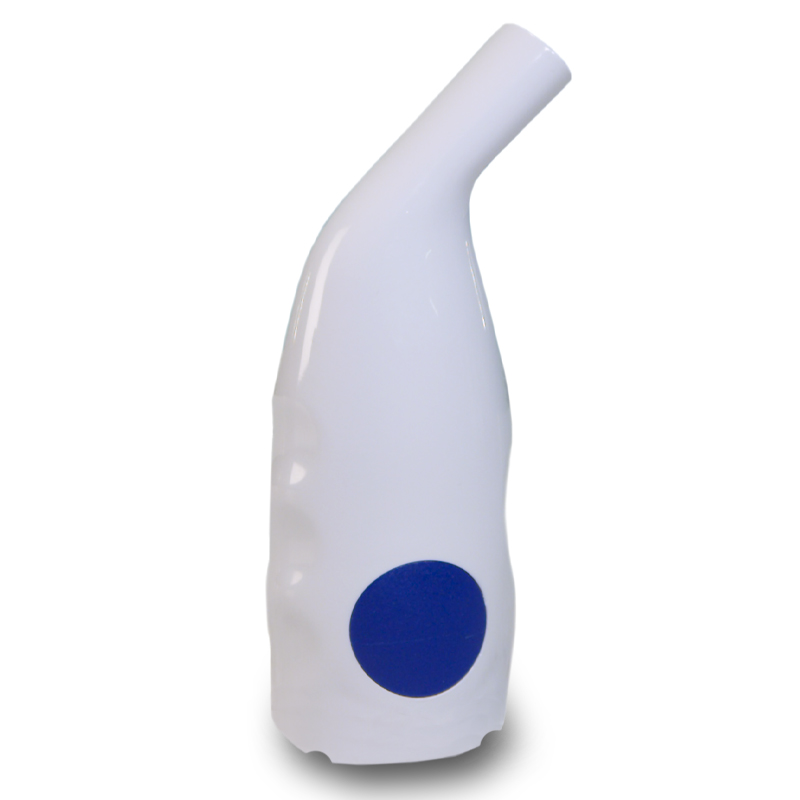 If you'd like to try salt therapy to relieve your symptoms, you'll be happy to hear it can easily be done from the comfort of your own home. The Cisca Easy Salt Pipe for Coughs and Chest Infections is a dry salt inhaler, designed to deliver the benefits of salt therapy via a portable, compact device.
Salt Therapy the Easy Way
To use the Cisca Easy Salt Pipe, simply place the pipe in your mouth and breath in normally, then exhale through your nose. As air flows over the salt crystals in the pipe's filter, it is cleaned and enriched with salt particles. These help combat congestion and mucus in your airways, so you can alleviate your symptoms naturally.
Better Health All Round
Are you sold on salt therapy? Even if you don't have a respiratory condition, it's certainly still worth trying as it boasts such a varied range of health benefits.
In fact, using the Cisca Easy Salt Pipe for just 15 minutes a day for example, has been found to improve your overall wellbeing as its salt crystals can aid your body's natural absorption of oxygen. So what are you waiting for? Give it a try today!
Tags: Breathing, Product Focus, Snoring