What is a Cigalike?
Thursday, 9 July 2020 | Paul
Cigalikes are a popular form of e-cigarette that often look and feel just like a traditional cigarette. Some of our biggest brands have their own Cigalike, with the easy-to-assemble design and cigarette-like design proving increasingly popular among traditional vapers and newcomers alike. This blog explores Cigalikes, explaining what Cigalikes are all about before giving you a brief overview of our own favourite Cigalikes.
What Is a Cigalike?
A Cigalike is ideal for newcomers to vaping or for those who prefer the look and feel of an ordinary cigarette. Cigalikes tend to come in just two parts (a battery and a cartomiser) which makes them easy to assemble and maintain, and you can use your device by sucking on one end just like with a normal vape or traditional cigarette. Cigalikes don't have a set definition, however they often come with one brown end and one white end for familiarity.
Why Should I Choose a Cigalike Over a Different Style of Vape?
Other vapes and cigalikes both allow someone to satisfy a nicotine craving without any of the harmful tobacco or tar that is included in a traditional cigarette. Cigalikes are a type of vape, so offer the same beneficial properties as a vape. If someone would prefer that their vape doesn't look like a cigarette, then we would recommend that you view our full range of electronic cigarettes, but if you do like that traditional cigarette feel and look, then choosing a Cigalike might be the best option.
Cigalikes have the edge over normal vapes when it comes down to:
✔ Easy to get used to due to simple assembly
✔ Requires little or no maintenance
✔ Lightweight and discreet
✔ Shaped just like a traditional cigarette
✔ Available from many brands with many flavours and strengths
✔ Use by attaching a refill cartridge to a battery, far easier than most vapes
Our Top Selling Cigalikes
OK Vape Rechargeable E-Cigarette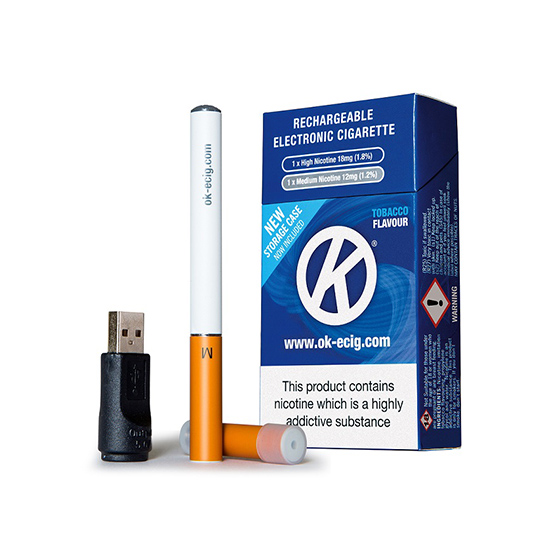 Why We Love It...
✔ Simple cigarette style with a battery and a cartomiser
✔ Rechargeable battery can be charged over and over again through USB charger
✔ Supplied with a charger, storage case, one rechargeable battery and two refills
✔ End lights up orange while you vape on the device
Key Features...
✔ Use with OK Vape Refills and Cartridges (each refill contains the equivalent of 25 cigarettes)
✔ Use with favourites such as tobacco and menthol and comes in many strengths
✔ Battery requires replacing once every six to eight months
Not the Best For...
✗ Big choice in flavours (See our solution)
Editor's Verdict: OK Vape is a fantastic electronic cigarette, coming with a battery that is suitable for use after use via charging though the USB charger. Everything you need is supplied, and you can purchase a tobacco and menthol refills in nicotine-free, low, medium, high and extra high strength. If you want fruity flavours, we would recommend taking a look at the 10 Motives listed below.
10 Motives Rechargeable Regular E-Cigarette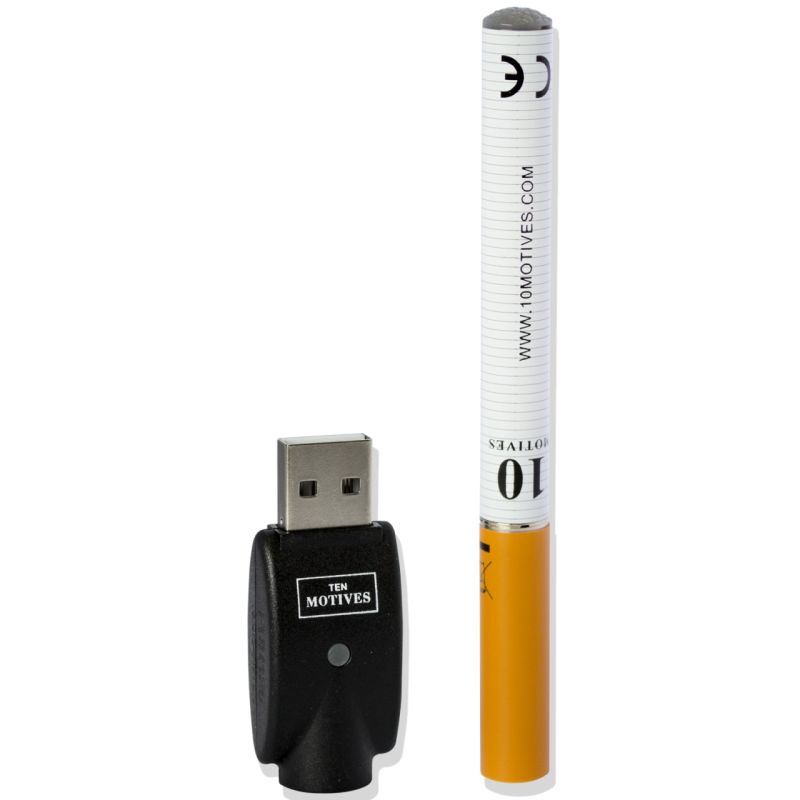 Why We Love It...
✔ As with all Cigalikes, needs just a battery and a cartomiser for use
✔ Battery can be repeatedly charged for use after use
✔ Supplied in a range of flavours including menthol, tobacco, cherry, vanilla and more
✔ Provides a full bodied vaping experience
Key Features...
✔ Use with 10 Motives Refills (available in many strengths and flavours)
✔ Includes a rechargeable battery that has a six to eight month shelf life
✔ Each refill cartridge can last for the equivalent of 25 cigarettes
Not the Best For...
✗ Looking exactly like a cigarette due to a blue tip (See our solution)
Editor's Verdict: The 10 Motives Rechargeable E-Cigarette is a simple Cigalike that looks and feels like a traditional cigarette. The flavours make this option perfect for users with a sweet tooth, with options ranging from tobacco and menthol, to cherry, vanilla and more. Each cartridge will last for the equivalent of 25 traditional cigarettes, while the battery itself will last for between six and eight months.
Logic Curv Tobacco E-Cigarette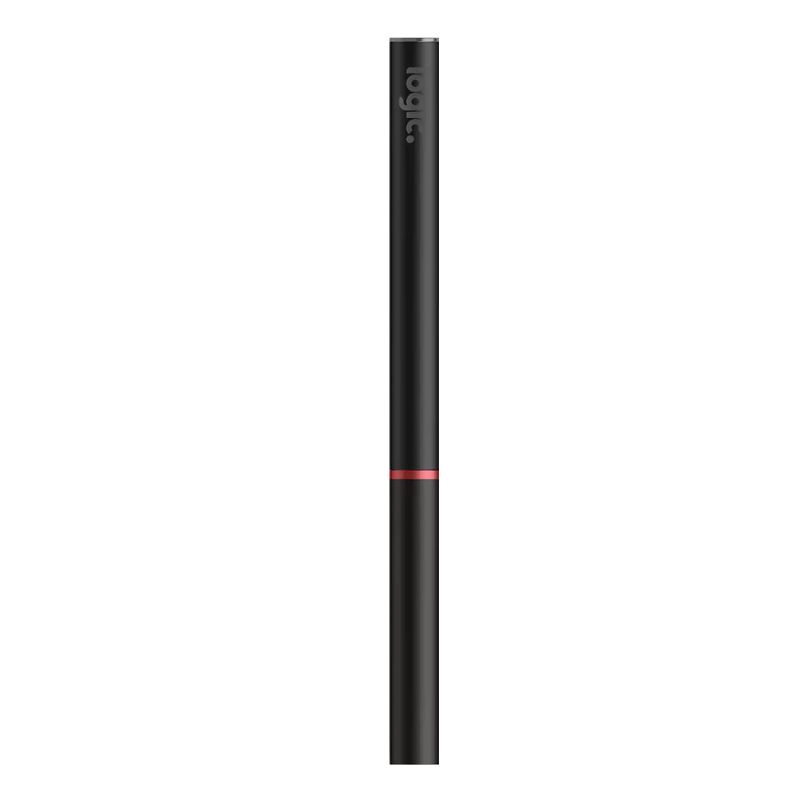 Why We Love Them...
✔ Simple to use, suitable for use immediately out of the box
✔ Offers a natural fit in your mouth due to oval design
✔ Has a long life with fast one click charging
✔ Looks more modern and stylish than a typical Cigalike
Key Features...
✔ Supplied with a long-lasting battery
✔ A choice in refills between tobacco and menthol
✔ High quality e-liquid for ultimate vaping experience
Not the Best For...
✗ Variety in strength (See our solution)
Editor's Verdict: The Logic Curv comes with a good choice in flavours, however looks noticeably different to the other options in our list. We would recommend the Logic Curv if you want a small, discreet and easy to handle electronic cigarette that looks more modern and stylish than a traditional cigarette. It's just as easy to vape and just as easy to assemble, perfect for any newcomer to vaping.
Our Cigalike FAQ
How Do I Use a Cigalike?
Cigalikes are designed to be simple and easy to use, though different Cigalikes have different methods of use. Most Cigalike starter kits include a cartomiser or a cartridge and a battery. Usually, you can combine the two together, and get smoking straight away.
How Does a Cigalike Work?
E-cigarettes, also known as vapes, work by heating up and vaporising a nicotine solution often referred to as e-liquid, which generally also contains glycol or glycerine and flavourings. The vapour produced from this solution is then gently inhaled; hence the name vape.
In the case of cigalikes there is little reason to worry about e-liquid, since it generally comes in small disposable cartridges that can be discarded after use.
Is Vaping Safe?
Since there is no burning involved in a vape, they do not produce smoke, only vapour. According to the NHS, "E-cigarettes do not produce tar and carbon monoxide, two of the main toxins in conventional cigarette smoke." E-cigarette vapour does, however, contain several harmful chemicals that are also present in cigarette smoke, only in smaller quantities.
How Discreet Are Cigalikes?
Although Cigalikes come in different shapes and sizes, they are often shaped just like a traditional cigarette. This means that they can be discreet, with the 10 Motives E-Cig and OK Vape E-Cig fitting comfortably in the palm of your hand.
What Else Do I Need to Buy to Use a Cigalike?
Most of our electronic cigarette starter kits come with a battery and some refill cartridges. These two things are the only things that you need to start vaping. You can view the full refill range for each of our top brands below:
Get Your First Cigalike Today
We hope that this has given you a good introduction to Cigalikes. If you would like to view our full range, check out our Cigalike category.
Do you have any questions about our Electronic Cigarettes, or any other tobacco alternatives? Please don't hesitate to let us know in the comments, or find us on Facebook and Twitter.
Tags: General Health, Smoking Alternatives, Electronic Cigarettes