Vype eTank: A Beginner's Guide
Monday, 19 February 2018 | Paul
The innovative design of the Vype eTank delivers the power and performance of a modular e-cigarette with the added benefit of easy to top-up refill design to give you complete control over your vaping experience. The refillable e-liquid tank, as opposed to usual caps or tips, allows you to control the flavour and strength of your e-cigarette.
How Does the Vype eTank Work?
Though superior to other e-cigarettes in many aspects, the Vype eTank is just as easy to use as an ordinary e-cig. The device consists of the following three main components that allow the eTank to work flawlessly:
Battery
Heating Element
E-Liquid
The battery and the heating element are both located in the eTank, with the battery powering the heating element to turn e-liquid into vapour. Let's give these individual components a closer look.
Battery and Heating Element in the eTank
The Vype eTank is divided into two parts: the clearomiser and the battery. The clearomiser holds the e-liquid and the heating element, and features handy measurements on the side so you know when you're running out and need to refill.
To refill the clearomiser with e-liquid, unscrew the mouthpiece and gently pour the e-liquid from the bottle around the edge of the inside of the eTank until it reaches the 2ml line on the side. Screw the mouthpiece back on and wait 10 minutes for the e-liquid to settle.To keep the performance of your eTank as high as possible, you should replace the clearomiser every two to four weeks depending on use.
The second part of the Vype eTank includes the battery, which connects to the bottom of the clearomiser and powers the heating element. This can easily be charged with the included USB charger.

Choice of E-Liquids to Find Your Favourite Flavour
Because the Vype eTank uses refillable fluid rather than disposable caps or tips, you can customise the strength and flavour combinations. This means that you can get the exact flavour you want from your eTank.
Each different flavour of e-liquid comes in an easy to use bottle, with a soft spot on the side to allow for easy squeezing without having to worry about excess liquid pouring out. Each flavour also comes in several different strengths to suit your tastes and preferences.

A broad selection of flavours allows you to find whichever suits you best:
One of the best things about a liquid refill is that you don't have to stick to just one option. The easy refilling method allows you to combine any of these flavours to get the taste sensation you love.
Have you already tried the Vype eTank? Share your thoughts below or find us on Twitter and Facebook!
Tags: Electronic Cigarettes, Smoking Alternatives
Shop Related Products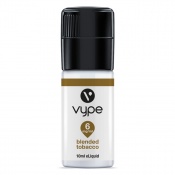 From as low as £4.67 a bottle
Available in 0mg, 6mg and 12mg strength
Toasted tobacco flavour
eTank refills are free from tar, carbon monoxide and tobacco
---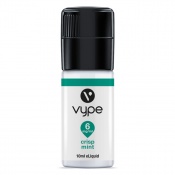 From as low as £ a bottle
Available in 0mg, 6mg, 12mg and 18mg strength
Mint flavour
eTank refills are free from tar, carbon monoxide and tobacco
---
From as low as £ a bottle
Available in 0mg, 6mg and 12mg strength
Dark cherry and red fruit flavour
eTank refills are free from tar, carbon monoxide and tobacco
---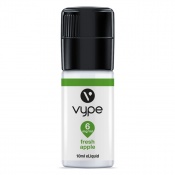 From as low as £4.67 a bottle
Available in 3 different strengths - 0mg, 6mg and 12mg
Vype eTank refills are free from tar, carbon monoxide and tobacco
Green apple and mint flavour
---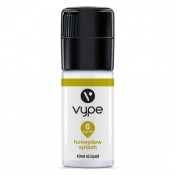 From as low as £5.60 a bottle
Available in 0mg, 6mg and 12mg strength
Fresh and fruity honeydew melon flavour
eTank refills are free from tar, carbon monoxide and tobacco
---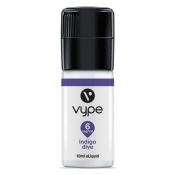 From as low as £6.54 a bottle
Available in 0mg, 6mg and 12mg strength
Fruity blackcurrant flavour with cool menthol notes
eTank refills are free from tar, carbon monoxide and tobacco
---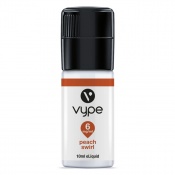 From as low as £ a bottle
Available in 0mg, 6mg and 12mg strength
Smooth white peach flavour with floral notes
eTank refills are free from tar, carbon monoxide and tobacco
---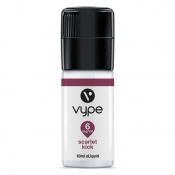 From as low as £ a bottle
Available in 0mg, 6mg and 12mg strength
Cool mint flavour blended with red berries
eTank refills are free from tar, carbon monoxide and tobacco
---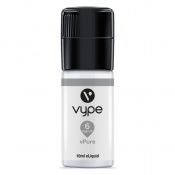 From as low as £4.67 a bottle
Available in 2 different strengths 6mg and 12mg
Vpure is a neutral eliquid with no added flavours
Vype eTank refills are free from tar, carbon monoxide and tobacco