Vype ePen: A Beginner's Guide
Thursday, 10 September 2015 | John
The Vype ePen is a fantastic way to shift from ordinary cigarettes to e-cigarettes. It's incredibly easy to use, and thanks to the e-liquid caps you don't have to worry about messy refills.
How It Works
An e-cigarette is made up of 3 main components – the battery, the heating element and the eLiquid. The battery powers the heating element, and when the eLiquid comes into contact with the hot heating element it turns into vapour.
The ePen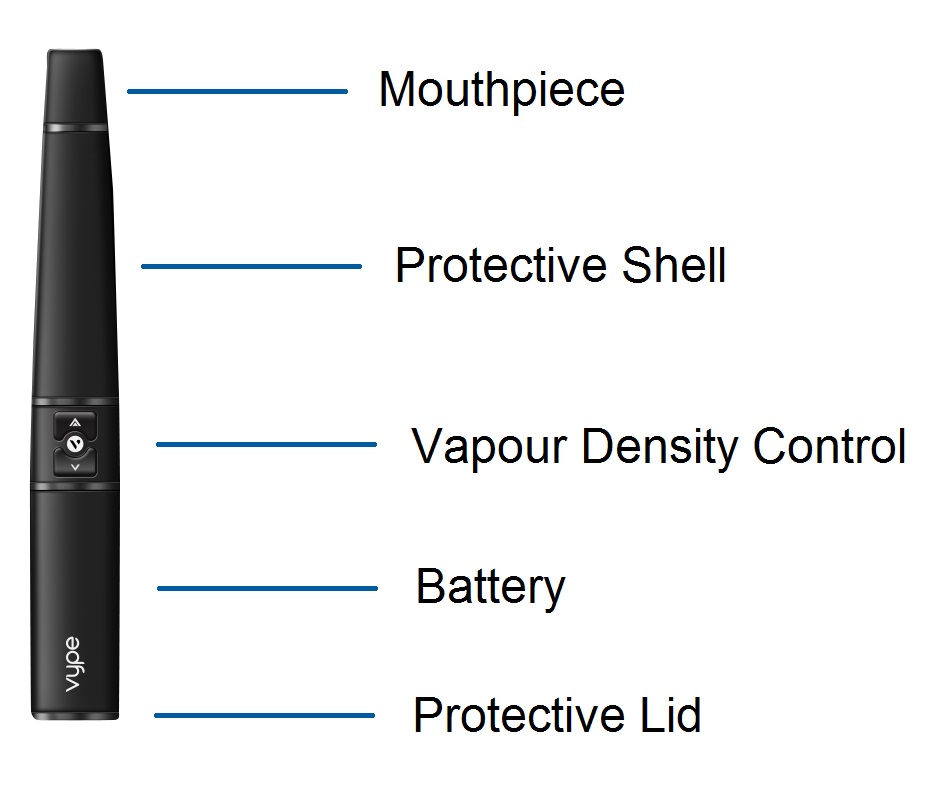 Mouthpiece – Helps provide a comfortable vaping experience
Protective Shell - Protects the eLiquid cap and helps control vapour flow
Vapour Density Control – Controls vapour density
Battery – Powers the ePen and is protected by outer tube
Protective Lid – Secures and protects the battery.
Easy Switching
In the Vype ePen, the eLiquid is contained in caps which slot into place inside the ePen. This eliminates the messy refilling of liquid which some other e-cigarettes use. You can even change caps when they're unfinished, so you can change your flavour through the day.
Flavours
The Vype ePen's caps are available in 7 distinct flavours to suit a variety of tastebuds:
Blended Tobacco – Smooth, toasted tobacco
Golden Tobacco – Smooth golden tobacco with a sweet caramel hint
Crisp Mint – A refreshing mint flavour
Dark Cherry – Deep but light dark cherry and red fruit
Infused Vanilla – Sweet and creamy vanilla and caramel
Fresh Apple – Zesty green apple and mint leaves
Vpure – a neutral liquid with no flavour
Each of these flavours is available in a variety of nicotine concentrations to suit your needs and preferences.

Vapour Density Control
The Vype ePen features a vapour density control which enables you to adjust the concentration of the vapour, allowing for a more controlled vaping experience. The vapour density control has 2 settings – one for a higher density vapour and one for a lower density vapour.
Modular Design
The Vype ePen is designed so that it can be easily broken down into its key parts. This makes it incredibly easy to keep the ePen clean and to replace any parts of it which get broken or damaged without having to buy a new ePen.
If you're interested in getting your hands on the Vype ePen, head on over to Health and Care and check out the Vype ePen Starter Kit.