Vuse Vape Pen: ePen Device Guide
Tuesday, 17 May 2022 | Jess
Looking for your new go-to vape pen? Vuse offers some of the most sleek, compact and practical vape devices around, including the incredible Vuse ePen. Fast-charging, stylish, affordable and easy to operate, the Vuse ePen provides an ideal approach to vaping.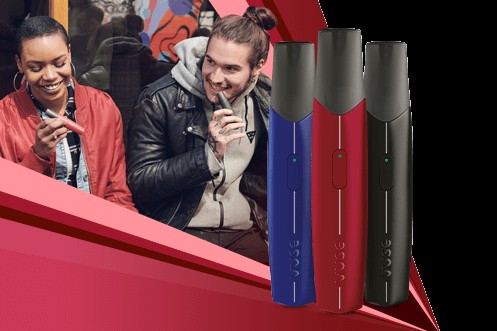 We have a great selection of ePen colour options available here at Health and Care, as well as a fantastic range of refill pod flavours. Whether you're looking for crisp mint or fresh mango, there's bound to be something that takes your fancy. Read on to discover the Vuse Vape Pen: ePen Device Guide.
What Will This Guide Cover?
In this vape guide, we'll answer the following questions:
What Is the ePen Vape Pen?
Ergonomically designed to fit nicely in the hand, the Vuse ePen offers a sleek and easy approach to vaping. This device is available in a range of colours, from classic black to stylish rose gold. All of our Vuse ePens are:
✔ Fast-charging (approx. 30 minutes until 80%)
✔ Sleek and lightweight to slip in your pocket
✔ Compatible with a range of menthol, tobacco and fruity refills
Which Refill Pods Are Available?
All our ePen Cartridges have been designed to work with the Vuse ePen devices. To insert a refill pod, you can simply pull the old pod from the device and click the new one into place. The refill cartridges are available in a range of refreshing flavours in a vPro (nicotine salts) or nicotine-free version, including:
✔ Tobacco refills to replicate using a traditional cigarette (6, 12, 18mg available)
✔ Menthol refills for users transitioning from menthol cigarettes (3, 6, 12, 18mg available)
✔ Fruit-flavoured refills for a sweet and refreshing twist (0, 3, 6, 12, 18mg available)
How Long Does a Refill Last?
A cartridge should provide around 200 puffs, but this may vary depending on your personal vaping behaviour. You should replace your refill cartridge if one of the following occurs:
The taste or quality of the vapour deteriorates.
The e-Liquid in the cartridge is gone.
How Do I Use the ePen Vape Pen?
Once you've inserted your refill cartridge, rapidly press the double arrow button three times to turn it on. This safety measure makes sure the ePen doesn't just turn itself on when in your pocket! Once the device is on, you can start vaping by pressing the button and holding it down as you inhale.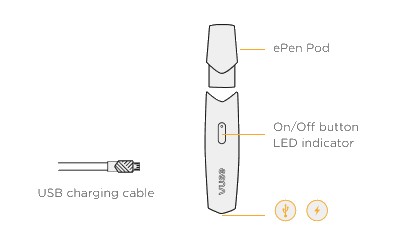 How Long Will the ePen Device Last?
A well-maintained, regularly used Vuse ePen is designed to last at least 12 months, but this might vary depending on personal vaping behaviour. After 12 months the battery efficiency will deteriorate due to repeated charges, something that is common for all Lithium-ion batteries. To maintain the battery life, you should try to keep the ePen charged.
Found What You're Looking For?
We hope this guide has helped you learn more about Vuse's fantastic ePen. Designed for style, longevity and use on-the-go, this pen offers an ideal vaping experience at a super affordable price. If you're still browsing, you can find loads more quality vape brands in our Electronic Cigarettes and Refills category.
Have a question or something to add? Let us know in the comments below or get in touch via Facebook and Twitter.