Vuse ePod 2 Refill Near Me
Wednesday, 18 May 2022 | Jess
If you're looking for refill pods for your ePod 2, you've come to the right place. We have a great range of refills here at Health and Care, including classic tobacco, minty menthol and fresh, fruity flavours. With all products available with free UK delivery, as well as a number of money-saving bulk offers, there's no better place to find your vape pods at such a great value.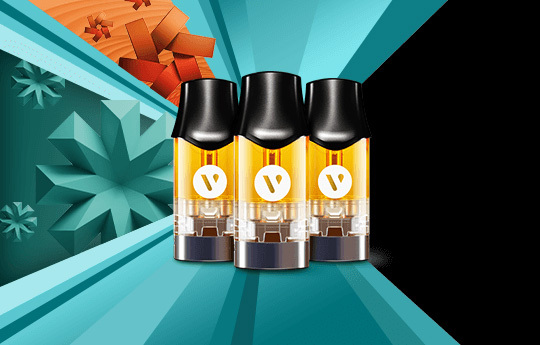 We know how important intensity, quality and practicality are when vaping, which is why Vuse is such a great choice. This guide highlights some of our favourite refills that are ready to buy, plus some more useful information on Vuse ePod 2 cartridges too. Read on to find out more in this guide: Vuse ePod Refill Near Me.
What Will This Guide Cover?
In this Vuse ePod 2 guide, we'll take a look at the following:
Vuse Classic Tobacco Refills
Our Vuse Tobacco Refills are ideal for users who prefer their vaping experience to replicate using a traditional cigarette. This is particularly ideal for individuals transitioning from smoking to vaping. These refill cartridges are available in a vPro nicotine salts version ranging from 12 - 18mg (learn more about vPro here).
Vuse Minty Menthol Refills
Whether you're transitioning from smoking menthol cigarettes or just fancy a minty flavour, our Vuse Menthol Refills are crisp and refreshing. These refills are available in a vPro nicotine salts version ranging from 3 - 18mg (learn more about vPro here).
Vuse Fresh and Fruity Refills
From fresh mango to smooth vanilla, our Vuse Fruit-Flavoured Refills are a great choice for vapers looking for a bit of a twist. These refills are available in a vPro nicotine salts version ranging from 3 to 18mg (learn more about vPro here) or without nicotine.
What Offers Are Available?
With no discount codes required, our bundle deals are guaranteed to save you time and money. All you need to do is select the quantity required when purchasing your favourite ePod flavours, and the savings will be applied automatically.
The Vuse Refill Pods are available in a number of money-saving bulk offers. Please refer to the table below for information on bulk purchasing.
| Quantity | Price | Price per Pack |
| --- | --- | --- |
| 1 Pack (2 Pods) | £6.49 | £6.49 |
| 5 Packs (10 Pods) | £29.59 | £5.92 |
| 10 Packs (20 Pods) | £54.99 | £5.50 |
| 15 Packs (30 Pods) | £81.99 | £5.47 |
| 20 Packs (40 Pods) | £108.99 | £5.45 |
| 25 Packs (50 Pods) | £134.99 | £5.40 |
How Do I Replace My ePod 2 Cartridge?
Each refill pod has a capacity of 1.9ml and is designed to last for around 275 puffs, depending on personal vaping behaviour. There are three ways to know it's time to switch pods:
The refill pod stops producing vapour.
The e-liquid in the cartridge is gone.
When it's time to replace your refill pod, all you need to do is pull the old one from the device and click a new one into place.
What Are vPro Nicotine Salts?
Regular refill pods contain freebase nicotine, which is the form of nicotine found in most e-liquids. Our ePod 2 cartridges instead contain nicotine salts, which provide quicker delivery and targeted absorption into oxygenated blood flow from the lungs. This is ideal for smokers looking for a less harmful alternative to smoking traditional cigarettes.
Found a Flavour You Love?
With so many flavour options and nicotine strengths available, there's bound to be something suitable for all personalities and styles. If you're still browsing, you can find loads more quality vape brands in our Electronic Cigarettes and Refills category.
Have a question or something to add? Let us know in the comments below or get in touch via Facebook and Twitter.