Use It or Lose It: Battling Dementia with Active Minds
Wednesday, 10 May 2017 | Paul
Dementia is set to be the 21st Century's biggest killer, with 850,000 suffers alone in the UK, and the number predicted to rise to over one million by 2025. Those are some scary numbers, and with no known cure for Alzheimer's disease or any other form of dementia, the numbers are only going to increase. Dementia Awareness Week takes place between 14th and 20th May, where the Alzheimer's Society is working on raising awareness for the disease. Here at Health and Care, we thought we would provide you a bit more information on dementia and how to help prevent it.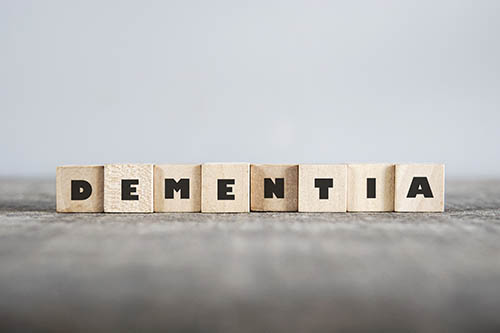 What is Dementia?
It is normal to experience a little bit of memory loss as you get older, especially if you are affected by tiredness, stress, illness or certain medications. This becomes more of a serious issue if you find that it is getting in the way of your every day life. Dementia is a syndrome associated with an ongoing decline of the brain and it's abilities. It is a common condition, with one in three people over the age of 65 experiencing the affliction, two third of those affected being women.
What Happens When Someone Develops Dementia?
There is no one absolute method to tell right away if someone is suffering from dementia, however there are a group of related symptoms that can indicate whether someone has developed the condition. This includes issues with:
Memory loss, especially remembering recent events, routes or names
Following conversations or finding the right words
Becoming confused in unfamiliar surroundings
Increased difficulty with numbers or handling money
Changes in personality in mood
Concentrating, decision making, planning and organising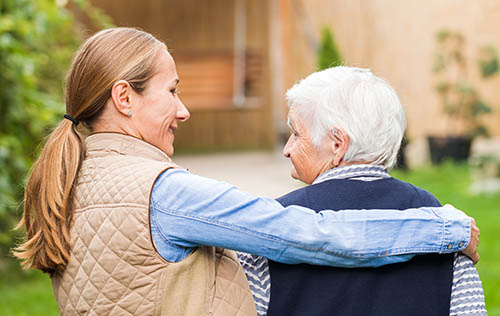 Can Dementia Be Prevented?
It is not possible to say for sure why someone develops dementia, however factors such as high blood pressure, lack of physical exercise and smoking – especially in middle age – have been said to increase the risk of contracting Alzheimer's disease and vascular dementia. Studies have shown that people who maintain a healthy lifestyle, balanced diet and drink alcohol only in moderation, if at all, reduce the risk of succumbing to the disease. It also seems that staying mentally and socially active, especially in later life, can help lower the risk of dementia.
Loves Ones Struggling with Dementia
Alzheimer's disease and dementia can take over the life of not only the person with the disease, but those around them as well. Watching someone you love struggle through living their day to day life is sad, frustrating and stressful. If this is something you haven't had experience with yourself, the 2014 film Still Alice, starring Julianne Moore, addresses the hardships those affected by dementia in a realistic and compassionate manner.
The main thing to remember if someone in your family has dementia is to be realistic with expectations for yourself and your loved one. While dementia can be extremely debilitating, it is certainly not a death sentence, as those who contract the illness can still live for decades after diagnosis. It is difficult watching someone you love change, but maintaining routine, having fun and loving them unconditionally will immeasurably improve their quality of life.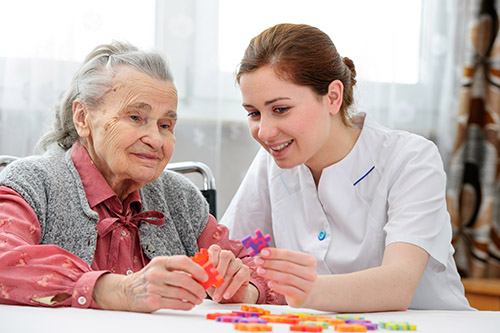 Keeping Active Minds
It's important to engage a healthy mind all throughout life, but this is especially important for those who suffer from dementia. Being mentally active, like completing puzzles, reading or learning a new skill, can be extremely effective in preventing further onset of the disease. Here at Health and Care, we have a range of products from Active Minds that provide a variety of fun and stimulating activities for people in all different stages of dementia. They feature products like the Paint Project Painting Book is a great, meaningful and emotive activity to engage a person's creative side.
Do you know anyone who has lived, or currently lives, with dementia? We'd love to hear your stories about their journey. Get in touch with us through Facebook, Twitter, or the comment section below.