Tumble Forms 2: Vestibular Therapy and Sensory Integration for Children
Thursday, 17 May 2018
Physical therapy can be daunting at any age, but for children and young adults it can be a terrifying experience. Tumble Forms 2 have created a range of products that have been designed to boost vestibular therapy and sensory integration in ways that are both fun and engaging.
The Tumble Forms 2 range includes a wide range of equipment designed to stimulate movement, improve balance, and encourage interaction in young individuals. Whether used as part of therapeutic treatment in a professional environment or installed in the home for therapy in a familiar environment, the range of seats, swings, balance boards, and chairs can encourage a significant improvement in sensory response. To make it easier for you to find exactly what you're looking for, here at HealthandCare.co.uk we've put together this guide to the different kinds of Tumble Forms 2 equipment available.
Tumble Forms 2 Deluxe Vestibulator II System
One of the most popular Tumble Forms 2 products is the Deluxe Vestibulator II System. It provides suspension without requiring any fixed installation, allowing it to be easily adjusted to accommodate the individual needs of each child. The free-standing unit provides vestibular, neurodevelopmental, and sensory integrational therapy, assisting users with vertical stimulation and direction flexion, linear acceleration, rotational experiences, and complete range-of-motion exercises.
In order to make the Deluxe Vestibulator II system as flexible and beneficial for each child as possible, a range of accessories and additions are available. The following add-ons can be used to transform the Deluxe Vestibulator II for more tailored therapy:
You can view all of these accessories and more in our Tumble Forms 2 Deluxe Vestibulator II System category.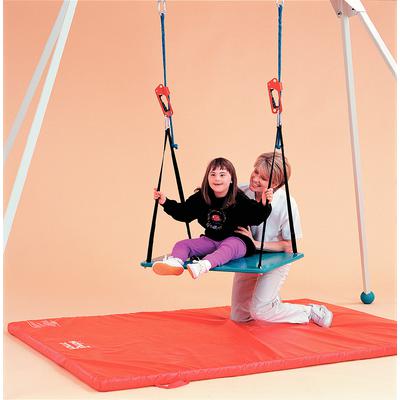 Tumble Forms 2 Deluxe Vestibulator II System
with Swing and Safety Mat
Tumble Forms 2 Balance Equipment
An ability to balance is an integral part of development for children, and with the Tumble Forms 2 range of balance equipment this can be encouraged in a fun and interactive environment. The six-foot reversible Balance Beam, for example, is particularly versatile with encouraging children to exercise while improving stability and developing coordination; it's ideal for use in hospitals, at clinics, or even in school.
For children unable to walk or move around freely, the Barrel Crawl/Roll Trainer is a stellar option. It provides rhythmic exercise while increasing muscle tone and balance, encouraging children to learn to crawl or walk. The Jettmobile Scooter provides a similar support, while developing upper extremity strength, and focusing coordination therapy on the neck, shoulders, and arms.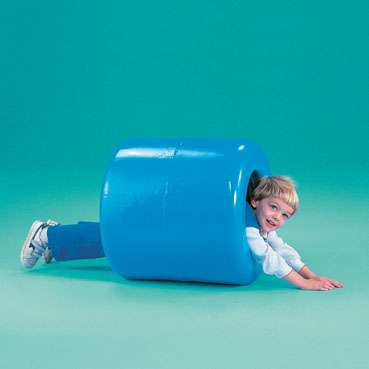 Tumble Forms 2 Barrel Crawl/Roll Trainer

Tumble Forms 2 Positioning Aids
Many children may be unable or too young to support their own body, and this is where the Tumble Forms 2 Positioning Aids come in. From antimicrobial Raised Rolls for combined stability and positioning to the Tadpole Paediatric Positioner for babies and very young children, there is a versatile range of positioning aids to suit virtually any situation.
The Tumble Forms 2 Three-in-One TriStander, available in both TriStander 45 and TriStander 58 models, provides a versatile approach to positioning that grows with the child for ongoing support. It encourages standing while facilitating weight bearing on the feet, reducing abnormal muscle tone and assisting with hip and knee alignment. It also provides psychological benefits by stimulating cognitive activity, encouraging communication, and improving face-to-face socialising.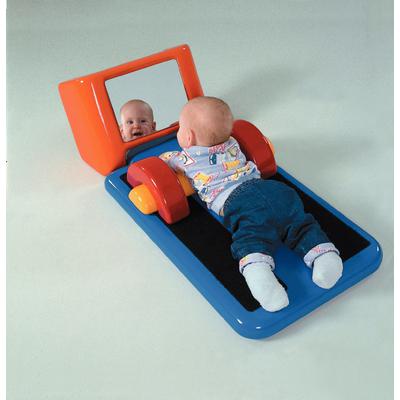 Tumble Forms 2 Tadpole Paediatric Positioner
Tumble Forms 2 Chairs and Seating
In addition to receiving vestibular therapy, many children and young people also require more support on a daily basis. With this in mind, the Tumble Forms 2 Chairs and Seating range has been created. The range combines comfortable and convenient floor seats such as the Mobile Floor Sitter and the Deluxe Square Module Seating System with more complex units such as the Tumble Forms 2 Carrie Potty Seat and Tumble Forms 2 Feeder Seat for support during toileting and feeding respectively.
Many of the Tumble Forms 2 seating options are also available with add-on accessories for optional added benefits. Covers can be added for improved hygiene, while trays can be installed for improved independence with feeding and for encouraging play and creativity without compromise to the individual's ability to remain well-supported while seated.

Tumble Forms 2 Carrie Potty Seat
Tumble Forms 2 Bathroom Equipment
Where additional support is required around the home, the Tumble Forms 2 Bathroom Equipment provides the Tumble Forms Starfish Bath Chair. This padded chair is available in four sizes, suitable for babies through to adolescents, and can be adjusted to allow for the most comfortable and practical positioning in the bath. It also folds flat for convenience, allowing it to be stored away when not in use. Improving bath time for both child and adult, it is a versatile and functional approach to easing the bathing process where restrictions may otherwise be present.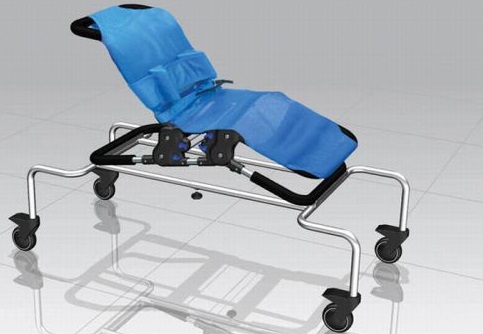 Tumble Forms 2 Starfish Bath Chair
View the Full Tumble Forms 2 Range
If you would like to see the full range of Tumble Forms 2 products available from HealthandCare.co.uk, please head to the Tumble Forms 2 category. There you will find the range divided into easy-to-navigate sub-categories for your convenience.
Have anything to add? Why not leave us a comment below, or find us on Twitter and Facebook!
Tags: Brand Focus, Sensory Furniture, Sensory Toys
Shop Related Products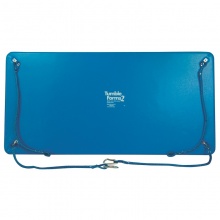 Long swing for the Tumble Forms 2 Vestibulator II System
Features an extra-long and forgiving rectangular platform
Allows for a range of effective and versatile therapies
Extra length allows child to lie down during therapy
---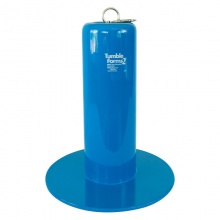 Disk swing for the Tumble Forms 2 Vestibulator II System
Features a circular platform and roll for easy grip
Allows for a range of effective and versatile therapies
Made with lightweight, hygienic and safe materials
---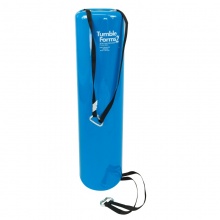 Roll swing for the Tumble Forms 2 Vestibulator II System
Large size to provide safety and fun to users
Allows for a range of effective and versatile therapies
Made with lightweight, hygienic and safe materials
---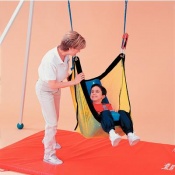 Swing for the Tumble Forms 2 Vestibulator II System
Includes positioning seat for support and posture
Allows for a range of effective and versatile therapies
Made with lightweight, hygienic and safe materials
---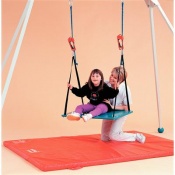 Mat for the Tumble Forms 2 Vestibulator II System
Made with soft and forgiving foam materials
Provides safety during suspended vestibular therapy
Designed to be hygienic and easy to clean
---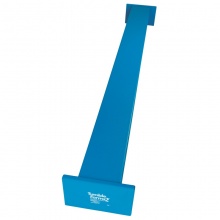 Six foot reversible balance beam
Made from durable, non-slip material
Helps to improve balance, co-ordination and posture
Excellent for therapeutic use
---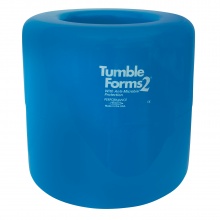 Develops a child's balance and co-ordination
Encourages child to learn to walk or crawl
Helps tone muscles that would otherwise be dormant
Excellent therapy and rehabilitation tool
---
Allows children to safely explore their immediate environment
Helps develop upper extremity strength and muscle
Develops co-ordination of the neck, shoulders and arms
Available in two sizes: Adolescent and Child
---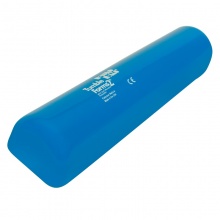 Combines positioning options of a roll with stability of a wedge

Anti-microbial design for effective hygiene maintenance

Impermeable, non-stick and non-toxic seamless coating

Four size options to best suit your needs
---
Ideal for home or clinic use
Supplied with convenient carry bag
For prone, seated and side lying positioning
Effective therapy for infants up to age three
---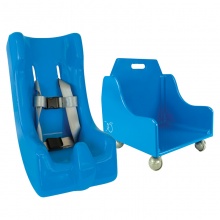 Combines the Tumble Forms 2 Feeder Seat and Mobile Base
Ideal for transporting those with developmental delay and cerebral palsy
Provides support and posture assistance while allowing some mobility
Suitable for use as an alternative to a wheelchair or stander
---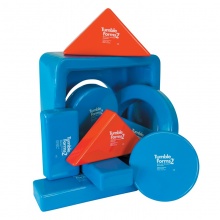 Positioning system for children with neurological impairments
Provides therapeutic benefits through support and positioning
Comes complete with eight unique pieces and a base
Made with easy to clean, non-toxic materials
---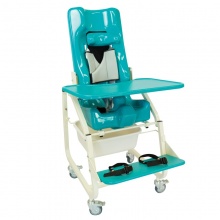 Designed to meet the toileting needs of children and small adults
Positions legs to encourage bowel functions
Can be used over toilets or as a free-standing commode
Ideal for clinical, school or home use
---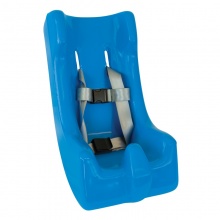 Provides comfort, support and good posture to children
Ideal for children with poor motor control
Can be combined with a range of accessories for added versatility
Practical and supportive alternative to a wheelchair or stander
---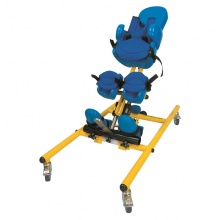 Allows therapist to experiment with various postures
Unique design allows prone, supine and vertical standing
Foot operated pneumatic tilt mechanism
Available in two sizes with or without a tray
---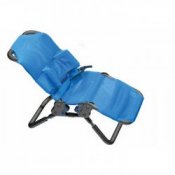 Fully height and angle adjustable

Features padded support for extra comfort

Made with soft machine washable mesh fabric

Available in four sizes for babies to adolescents