Transitioning Out of a Walker Boot
Saturday, 22 August 2020 | Paul
A walker boot is a type of medical shoe that is used to protect the foot and ankle following an injury or surgery. Walker boots are designed for more serious injuries, which include tendon injuries, sprains, shin splints and even broken ankles, bones and toes. The design of the walker boot extends all the way up your calf, and forms of a kind of protective shell across the injured area.
Once you get towards the end of your time using a walker boot, your physiotherapist or doctor might recommend an alternative support. If they don't, or you fancy taking matters into your own hands, then there's a few safe, simple steps that you can take to ease your transition back into walking. This guide gives you a brief introduction on what to expect when you're approaching the end of your time in a walker boot, and how to make life a bit easier afterwards.
Why Choose Ankle Braces for My Next Step?
Walker boots such as the Aircast AirSelect Elite Walker Boot and the Ossur Rebound Air Walker Boot offer superb support following injuries and operations to the ankle, ligaments and foot. When it comes to move on from these walker boots, using an ankle Brace will provide more movement while still taking the majority of your weight away from the injury.
Whether you want to get walking again, or want to get back into the sport you love, an ankle brace is a perfect option for taking your first steps without your walker boot. Below are a small number of braces that we would recommend for getting back on your feet.
Which Ankle Brace Should I Choose Post Walker Boot?
Best Ankle Brace for Transitioning Back into Sport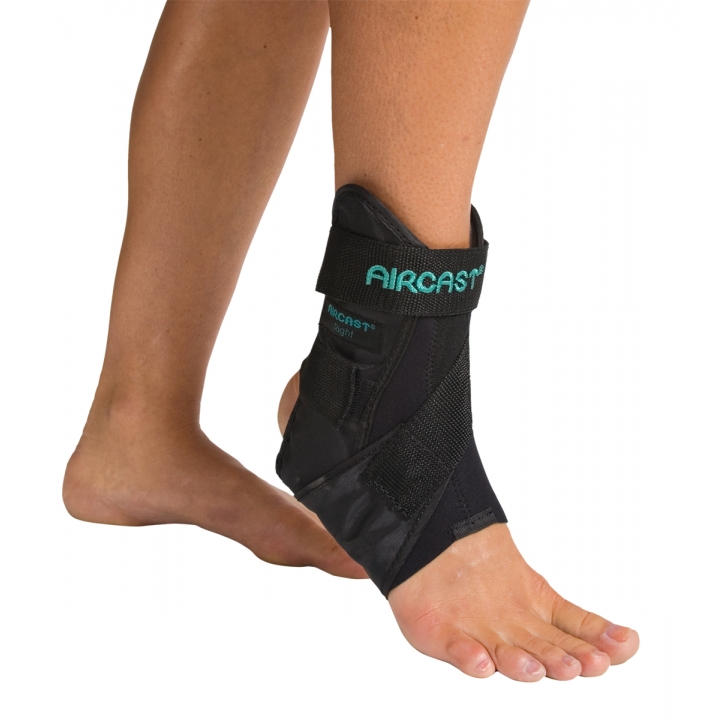 The Aircast AirSport Ankle Brace is ideal for making that first transition from walker boot to being the active individual you once were. Its primary aim is to stabilise your foot through an ATF cross strap, which stabilises the ankle.
Key features don't stop there with its semi-rigid shell, forefoot and shin wraps and foam filled aircells all working together to provide support to the entire ankle, foot and top of foot. Despite this level of support, you can still walk, jog and spring while wearing the brace, making it the perfect post walker boot sportsperson option.
Best Suited To: Ankle injuries, ankle instability, ligament injuries, mild sprains, post-op use.
Best Ankle Brace for Transitioning from a Broken Ankle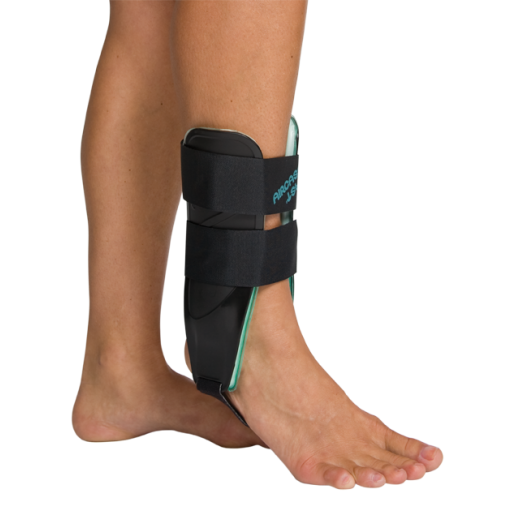 The Aircast Air-Stirrup Universal Ankle Brace is the perfect choice for the more serious of ankle injuries, with Duplex aircell technology reducing swelling and the anatomically designed padding preventing too much movement during use.
It is designed for acute ankle injuries, post-operative use and chronic instability, and offers rehabilitation in the form of functional recovery. This means that you will be able to walk around while using the brace, despite it offering a superb level of support. While ankle fractures will require a great deal of patience before you get back on your feet, this brace should provide the peace of mind you need.
Best Suited To: Acute ankle injuries, ankle sprains (grade one to three), broken ankles, chronic instability, post-op use.
Best Ankle Brace for Transitioning from Ligament Damage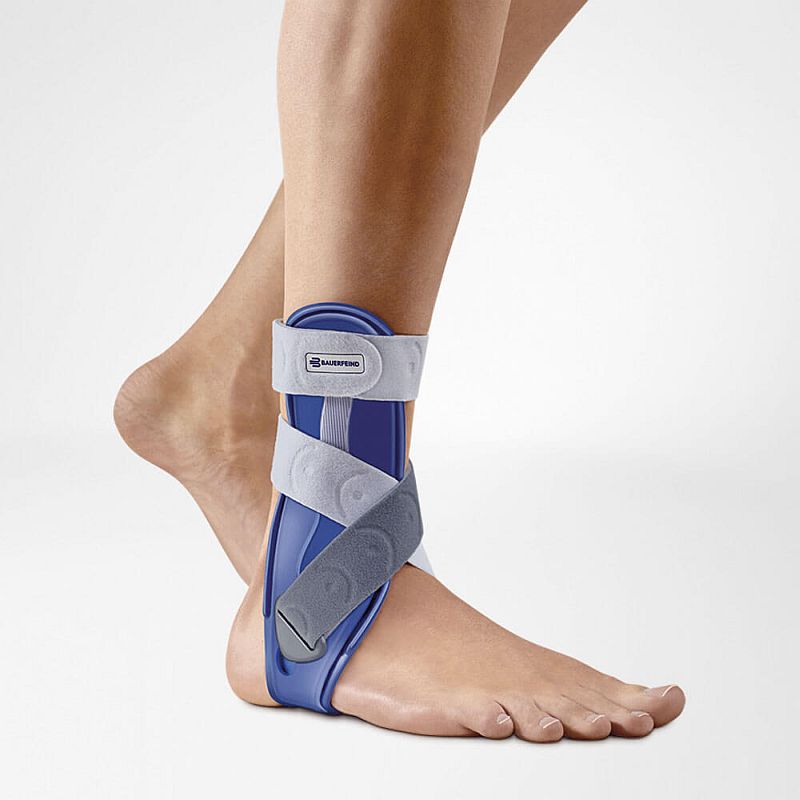 For the most serious of ankle ligament injuries, we would recommend you take a look at the Bauerfeind MalleoLoc Ankle Brace. This brace is designed for twisting injuries, torn ligaments and capsular ligament strains.
This brace is designed to prevent lateral twisting in your ankle without a complete restriction on movement. While it isn't for the period of time at the end of your injury, it can serve as the perfect choice for when you want to make the transition into less restrictive support. The MalleoLoc Brace will allow movement in your ankle, allowing you to walk without much trouble at all.
Best Suited To: Capsular ligament strains, chronic ligament insufficiency, lateral malleolar ligament injury, post-op rehabilitation.
Best Product for Approaching the End of Your Recovery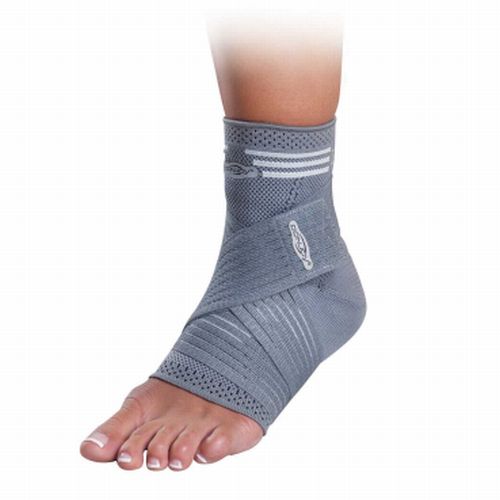 Finally, if your ankle injury isn't too severe, or if you're approaching the very end of your injury after using a walker boot and an ankle brace, we would recommend that you take a look at an ankle support to complete your recovery process. The Donjoy Strapping Elastic Ankle Support is the perfect choice for providing a final bit of support following a serious injury.
Ideal for ankle instability, swelling that may remain and for reducing any tenderness and pain, the Donjoy Support allows your ankle to move naturally while using compression to reduce any complications that may arise. It can be used during sporting and daily activities too, meaning that it doesn't restrict you in what you want to do.
Best Suited To: Ankle instability, injury prevention, swollen ankle, tender ankle, mild pain.
How Do I Know When I Don't Need a Walker Boot?
We can't really give an accurate answer here, as your GP, doctor or physiotherapist will be the person best suited to tell you exactly when to move on. As a general rule of thumb, bone injuries will take six to eight weeks, ligaments from six to twelve weeks and tendons can take from four to eight weeks to heal.
Towards the end a physiotherapist will assist you take your first steps. Treatment will generally include re-learning how to walk, gait training as well as steps being taken to reduce swelling and to help you return to day-to-day activities. Your ankle still won't be entirely recovered, and one way to really speed up the process and reduce the discomfort is to wear ankle braces.
Don't Rush Your Recovery
When you're coming to the end of your time in a walker boot, it's crucial to remember that your ankle isn't 100% recovered. Ankle injuries take a while to recover, and it isn't uncommon that an ankle sprain will repeatedly occur throughout a lifetime because the ligament is damaged. One way to prevent this is by taking every stage in your recovery as serious as the first, and that includes when you are transitioning from a walker boot to an ankle brace, and when you are transitioning from an ankle brace to a support or to no brace at all.
For more information on our range of ankle braces you can take a look at our Ankle Supports and Braces category, where we have plenty of braces and supports at hand. If you like the look of any of the braces in this blog, then simply click the "Shop Now" button and you can find out more about the product.
If you have any thoughts or questions about transitioning from a walker boot leave a comment below! Alternatively, you can find us on Facebook and Twitter.
Tags: Ankle Pain, Ankle Support, Walker Boots