Top Tips for Sleeping in Summer 2022
Friday, 16 April 2021 | Paul
Sleeping in hot weather can be extremely uncomfortable, as night sweats can leave you tossing and turning all night. The majority of us in the UK don't have air conditioning, and with summers getting longer and hotter, it's time to tackle sleeping in summer once and for all. From special cooling pillows that keep you fresh while you sleep, to products that are designed to help you sleep in summer, we've got a full range of products that can make summer sleeping a piece of cake.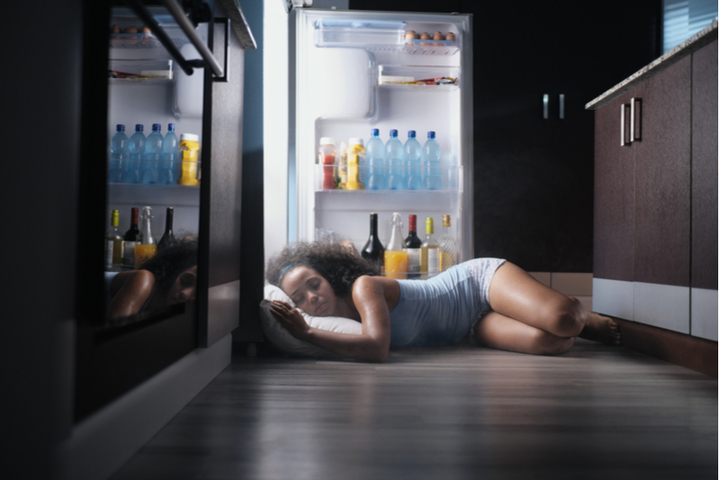 Hot weather can make it difficult to sleep at night
But with such a wide range, it can be difficult to find the best products for you. To help you choose, we've created this guide which explains our Top Tips for Sleeping in Summer, ensuring that you can stay comfortable no matter how hot it gets outside.
Find the Best Products to Help You Sleep at Night
If you know the kind of thing you are after or something stands out, then click on the below point and head on down to the product of your choice. If not, scroll down and view each of our solutions in full.
Use a Cooling Pillow Topper
Cooling Pillow Topper
Our first option is the high tech Cooling Pillow Topper, which is filled with medical grade cotton pads that are packed full of gel. This gel delivers a cooling effect once in contact with your body, which is reactivated every single time that you move. The pillow isn't ice cold, meaning that you stay a comfortable temperature throughout use.
Key Points:
Filled with special gel that cools when in contact with your body
Doesn't get ice-cool, meaning that it stays at a comfortable temperature
Place between your actual pillow and the pillowcase
Ideal for heachaches, sunburn, migraines, hot flushes and use in hot weather
Use a Water Base Pillow
Mediflow Water Base Orthopaedic Pillow

Another option is to buy a pillow that is designed to be filled with water. The Mediflow Water Base Orthopaedic Pillow is an excellent example, as it features an inner pouch that can be filled with cool water before sleeping. This means that you can use the pillow to improve comfort, while also keeping the neck cool during use
Key Points:
Features an inner pouch that can be filled with cool water
Will stay cold for hours during the night
Will improve sleep posture while reducing neck pain
Can be refilled on demand whenever and wherever you please
Use a Cooling Memory Foam Pillow
Pro11 Memory Foam Cooling Pillow for Better Sleep and Comfort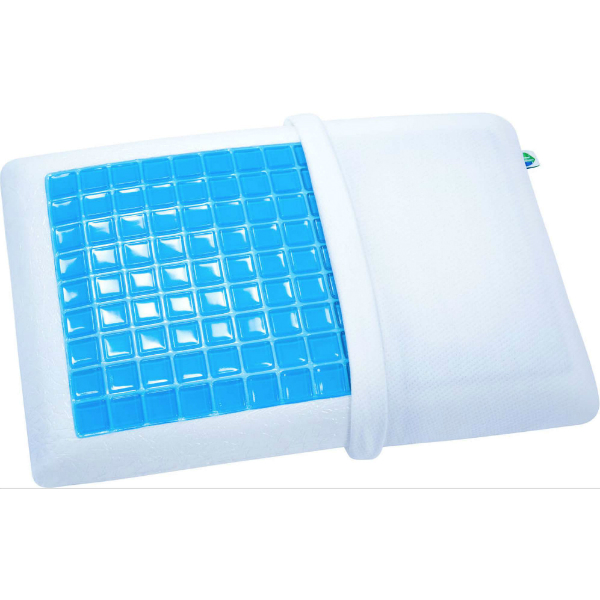 Our final pillow-related product is the Pro11 Memory Foam Cooling Pillow, which uses a special gel layer that cools the head in warm conditions. As well as redistributing pressure to provide superb comfort, the pillow can be used to treat headaches, sunburn and fever.
Key Points:
Special gel pads cool down during use
Keeps your head cool all night long
Can treat headaches, sunburn and fever
Firm support doesn't lose shape during use
Stop Facial Sweating with Neat 3B Gel
Neat 3B Face Saver Gel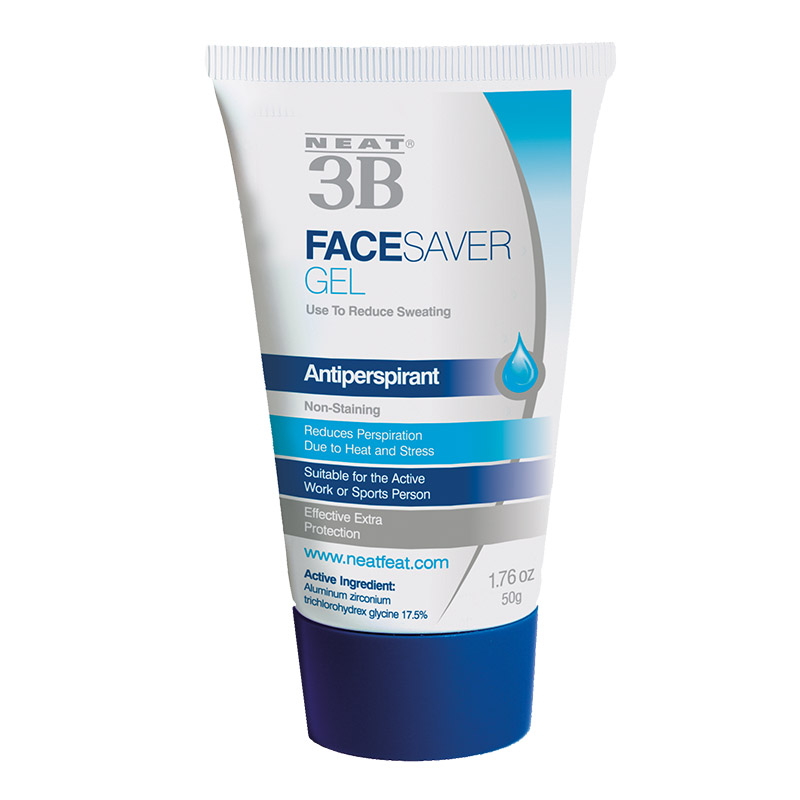 Moving away from pillow and cushions, our next option would be to target sweating at its source. If you suffer from facial sweating, then a great option is the Neat 3B Face Saver Gel, a product designed to prevent sweating in your face or scalp. While it is primarily used for day time activities, it can also be used to tackle hyperhidrosis during the night.
Key Points:
Special gel stops facial sweating on the scalp and face
Wear just once per day for all day relief
Can be worn before or after the application of suncream and makeup
Acts like a normal antiperspirant but face friendly
Wear Perspi Guard for Hyperhidrosis
Perspi Guard Maximum Strength Antiperspirant Spray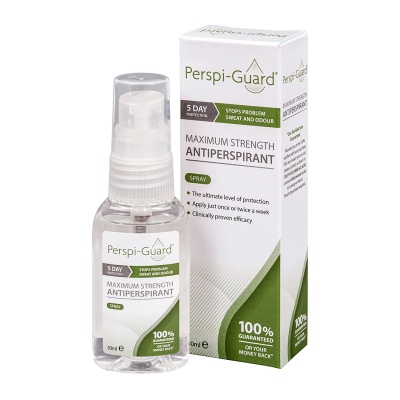 For serious cases of hyperhidrosis, night sweats can be difficult. The Perspi Guard Maximum Strength Antiperspirant is an excellent solution; apply just once a week before bed to your underarms, hands and feet, and you should find that any night time sweating is significantly reduced during the week ahead.
Key Points:
Will control excessive sweating and hyperhidrosis over a week long period
Gentle formula is skin friendly and doesn't cause discomfort while asleep
Wear just once every five days for excellent sweat relief
Available in choice of sprays, wipes and roll ons
Wear a Cooling Du Rag
HexArmor ColdRush Cooling Du Rag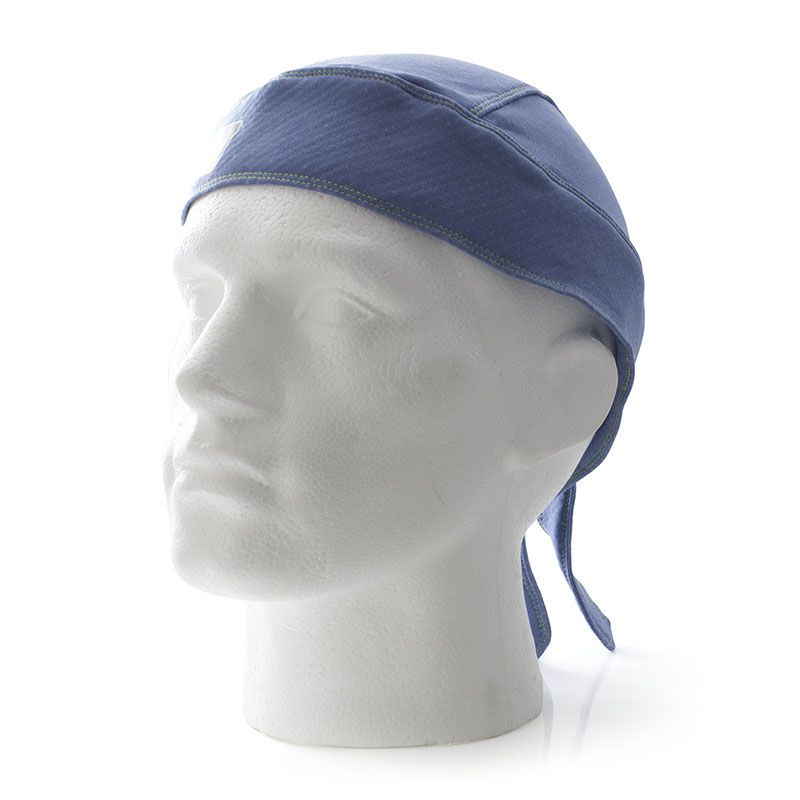 Lastly, you could always wear the HexArmor ColdRush Cooling Du Rag to bed. Wet the du rag before bed, and you'll find that it stays cool for up to four hours after use. The HexArmor Du Rag is designed using Garmatex technology, which will cool off when in contact with liquids.
Key Points:
Wear before and during sleep for hours of freshness
Wet the du rag before you sleep and it'll stay cool for four hours
Will keep your head cool while you sleep
Easy to fit with a simple flexible one size fits most design
Sleep Comfortable in Hot Weather from Today!
We hope that this guide has helped you to sleep comfortably this summer. If you aren't sure, or want to view a few more products, then check out our Excessive Sweating and Sleep Better in Summer categories for the full range.
Have any questions, or anything to add? Tell us in the comments below, or find us on Facebook and Twitter!