Top 5 Torn Ligament Ankle Supports
Friday, 3 July 2020 | Olivia
A torn ligament can be mistaken for a sprained ankle, but in fact the serious nature of this injury requires top-notch after-care. The correct ankle support can help fast-track your recovery and prevent further damage, whether or not you need surgery.
What Is a Torn Ligament?
A torn ligament is often marked by a noticeable snap in the leg, whether heard or just felt. This occurs when the fibrous tissue in the limb has been stretched beyond breaking point, resulting in a tear. Torn ligaments can take months to heal and many will require surgical intervention, so it is essential you consult your doctor.
How Do I Prevent a Torn Ligament?
A quick change of direction, direct contact with another person or a skewed landing following a jump can all result in tearing your ankle ligaments. However, there are several things you can do to prevent this:
Warm up properly before you begin exercising
Stretch your ankles to increase blood flow and increase flexibility of the joint
Wear the correct shoes for whatever activity you're engaged in
Make sure to build up the strength in your ankles with targeted exercise
How Can a Brace Help with Torn Ligaments?
Often surgery is required for a torn ligament. However, foot braces and supports can be of great help when recovering and surgery is not always essential. A proper brace will limit the movement of your ankle after an injury, providing pain relief and offering support.
What Should I Look for In a Brace for a Torn Ligament?
When selecting a new ankle brace for a torn ligament it's important to find one that suits your specific needs. Following is a list of several considerations to bear in mind when making a choice:
Support: If you've badly injured yourself then you'll be looking for a maximum level of support and compression
Flexibility: A light-weight impact brace will allow a more natural gait and range of motion
Comfort: It's important to find a brace that's breathable, comfortable and easy to fit
How severe is your ligament injury? The greater the pain, swelling and sensation of looseness, the more severe the tear. Consult a doctor if you have any doubts about the severity of your injury.
Health and Care's Top 5 Ankle Supports for Torn Ligaments
Top Pick for Torn Ligaments
Bauerfeind MalleoLoc Ankle Brace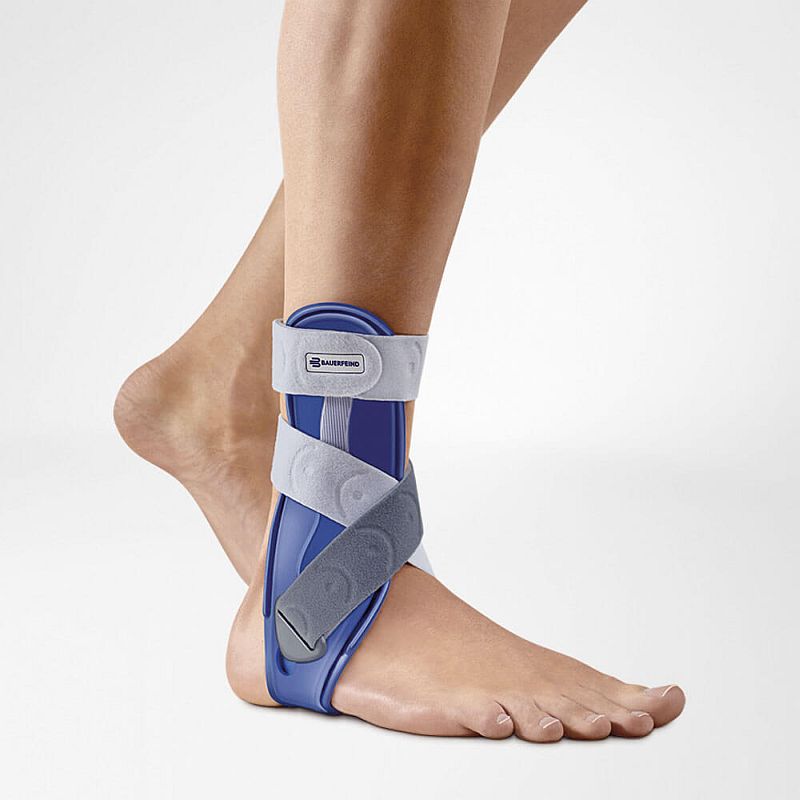 Our number one pick for a torn ligament support is the Bauerfeind MalleoLoc Ankle Brace, preventing lateral twisting of the ankle without restricting movement. The comfortable, elastic design will fit into most shoes for everyday wear, while the anatomically contoured plastic shells will protect from further injury. The Velcro strap system allows for easy application with a minimum of disruption to your routine.
Key Feature: Anatomical shape conforms to the shape of your foot for maximum support and comfort
From Lightweight to Heavyweight
Following are several ligament injury braces in order from lightest to heaviest. The lightest allow for full freedom of motion but are better suited to less severe tears or later stages of recovery. If your torn ligament is very severe we recommend a heavier brace.
Vulkan AE Advanced Elastic Ankle Support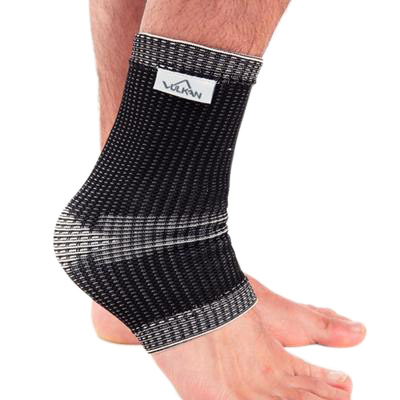 An extremely lightweight brace, the Vulkan AE Advanced Elastic Ankle Support will provide support for swollen or tender ankles. The Nano Flextra material retains heat, which encourages healing of minor ligament damage. The brace is antibacterial and breathable, maintaining natural hygiene and comfort.
Key feature: Can be worn under socks and shoes during physical activity without limiting movement
Bauerfeind AirLoc Ankle Brace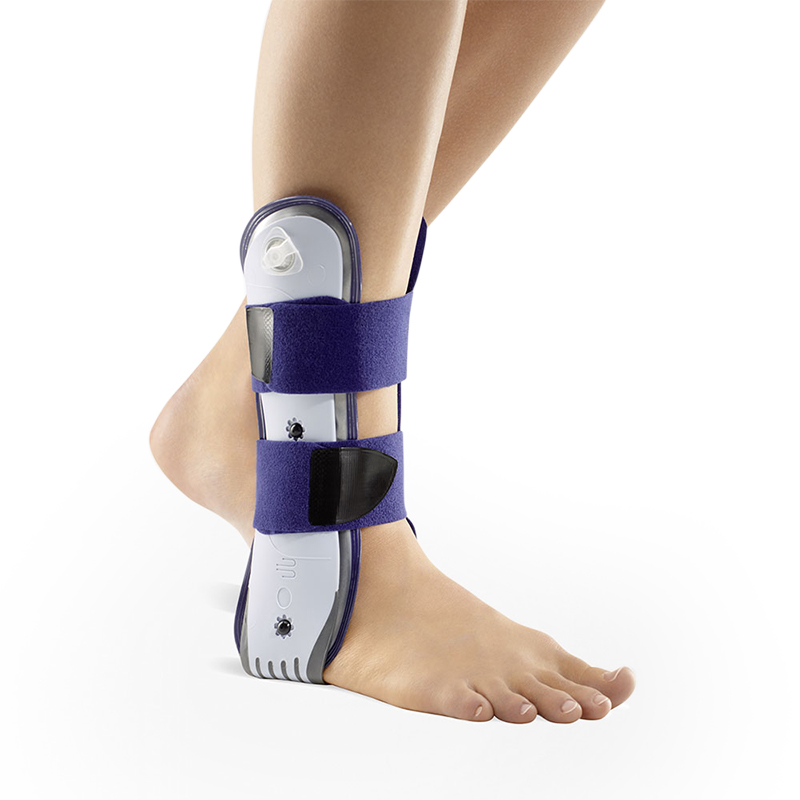 The Bauerfeind AirLoc Ankle Brace is lightweight and compact enough to fit into a shoe, but will still offer a superior level of support and compression. Integrated inflatable cushions will compression massage the tissue around the ankle, guaranteeing improved recovery times and maximum comfort. They are easy to pull on and take off, with four adjustable Velcro fastenings.
Key Feature: Airbladder system of compression for improved recovery times and comfort
BioSkin TriLok Ankle Ligaments Support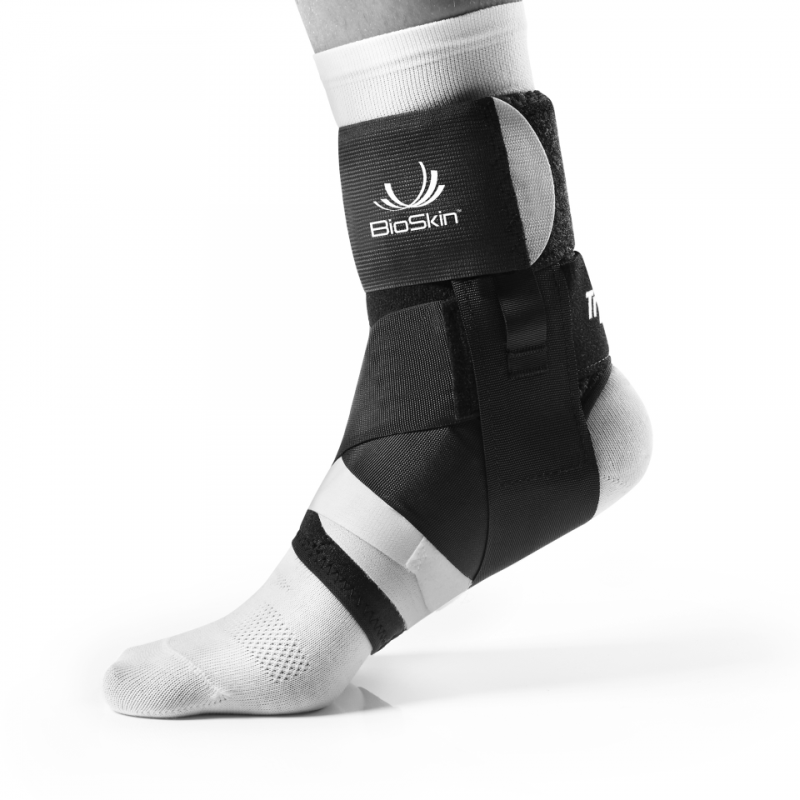 The special FootLok strap of the BiokSkin TriLok Ankle Ligaments Support will control your ankle and aid recovery of moderate to severe tendon injuries. The brace will simulate an 'external ligament', pushing the foot into the correct position and helping to reduce your pain. The dexterity of your feet will not be significantly compromised, and the brace will remain comfortable throughout the day.
Key Feature: Simulates an additional ligament to push your fore-foot into the correct position and prevent pain or further injury
Darco Body Armour Embrace Ankle Brace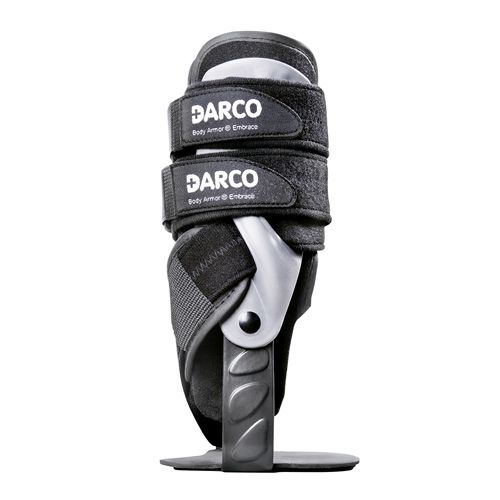 The strong polypropylene shell of the Darco Body Armour Embrace Ankle Brace prevents the inversion or eversion of the ankle, as well as aiding with the chronic instability which can lead to further damage. The brace will aid recovery and reduce swelling via compression from both a distal and a proximal strap. This brace is ideal for active sportspeople with acute trauma in need of rehabilitation.
Key eature: Strong compression and protection for active sportspeople
Is a Ligament Tear Brace Right for Me?
If you don't think you've torn your ligament, or you're looking for something else, then browse our full selection of Ankle Supports & Ankle Braces options. Find a brace designed to treat your injury for optimal results.
Get in Touch!
Do you have any questions about our ankle supports, or any of our other products for ankle rehabilitation and protection? Please don't hesitate to let us know in the comments, or find us on Facebook and Twitter!
Tags: Aircast A60 Ankle Brace, Ankle Pain, Foot and Ankle Pain, Football, Sports Supports and Braces
Shop Related Products
Prevents rollover and ankle sprains with a plastic stabiliser
Designed for professional and amateur athletes alike
Comfortable to wear in almost any trainer or shoe
Quick and easy to put on Click for Sizing
---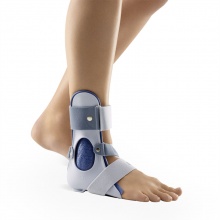 Stabilising brace for partial immobilisation of ankle
Ideal for recovery after injury or as alternative to surgery
Can be worn in any casual shoes and barefoot
Prevents the ankle from twisting outwards
---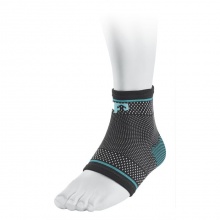 Elastic compression ankle support
Ideal for people with ankle injuries and sprains
Provides support and compression for optimal pain relief
Provides a bi-lateral fit for convenience
---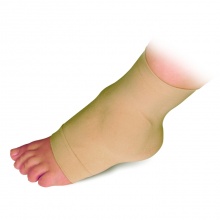 Malleolar sleeve with two gel pads to cushion the ankle
Protects the ankle against impact, pressure and rubbing
Provides gentle compression to reduce swelling
Suitable for wearing in a wide range of footwear
---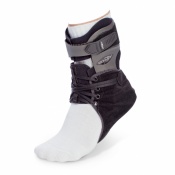 Low-profile and lightweight support for added comfort
Features rigid uprights to protect ankle during impact
Prevents abnormal inversion/eversion and rotation
Compresses the tibia and fibula for added stability
---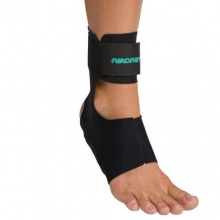 Ankle brace with two air cells to support the arch and Achilles tendon
Ideal for treating plantar fasciitis, Achilles tendonitis and heel pain
Helps to reduce swelling and pain while improving circulation
Applies pulsating compression with every step
---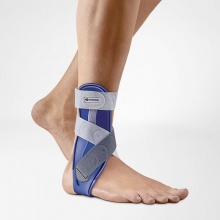 Stabilising ankle brace suitable for use after ankle injury or surgery
Ideal for twisting injuries, torn ligaments and capsular ligament strains
Provides support and prevents lateral twisting without complete restriction
Comfortable design fits in most shoes for everyday wear
---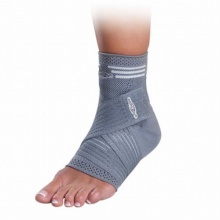 Tackle and prevent ankle injuries, ankle instability and ankle arthritis
Suitable for use playing sports, going shopping, going for walks and more
Slim and lightweight for use with most shoes, trainers and boots
Fits either the left or right ankle
---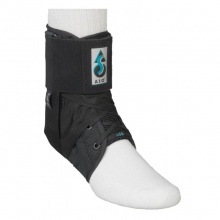 Breathable ankle support suitable for sports
Provides ankle stability to prevent ankle injury
Lace enclosure provides support and allows easy application
Suitable for either the left or the right foot
---
Cushions the ankle and reduces pain while you're recovering
For support when you're almost ready to begin exercising again
Assists with rehabilitation for functional recovery
Quick and easy to apply with no measurements required