Top 5 Post-Surgical Ankle Braces
Thursday, 5 September 2019 | Paul
Recovering from surgery on your ankle can be a frustrating process. You might want to get back on your feet, but are constantly let down by a tedious slow recovery. Depending on the type of surgery you can expect up to half a year before you can fully return to normal, with surgery on broken and snapped tendons taking months to heal.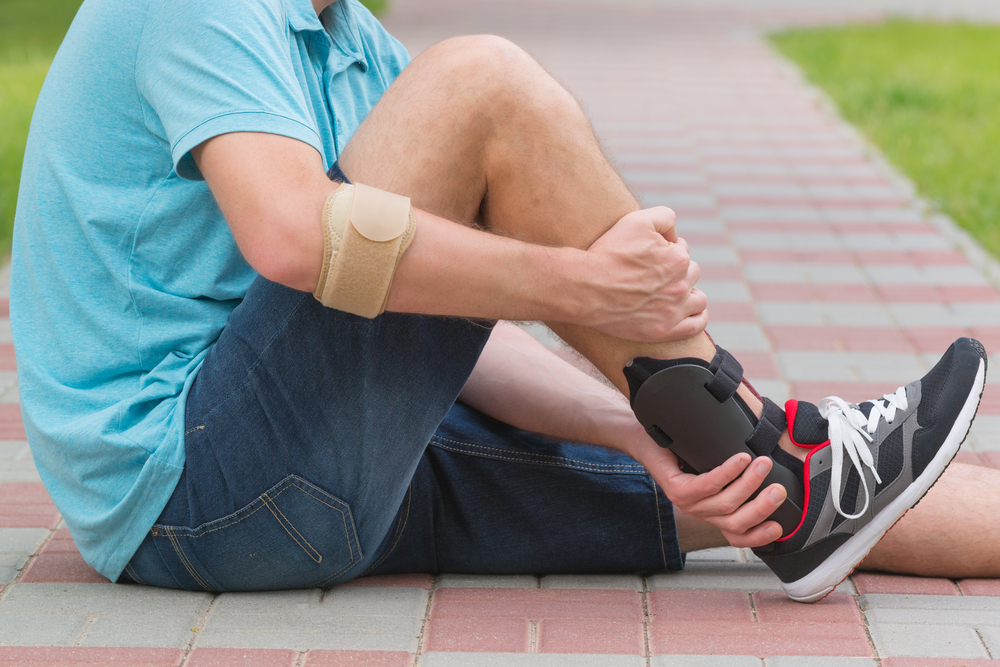 Protecting your ankle post surgery is crucial to a fast recovery
One way to make the recovery process a bit more comfortable and in some cases increase the rate of recovery is by using ankle braces. Ankle braces can stabilise your foot and keep it in the correct position, while also helping you to transition from crutches to slow unaided walking. If you're thinking about making the switch to an ankle brace following your own surgery, then please read on.
Should I Use an Ankle Brace After Surgery?
You might have been recommended by your doctor to use a specific ankle brace in the recovery process. Alternatively, the ankle brace, support or walker boot that you have been supplied with might not be comfortable or sit just right with you. If this is the case, then we would fully recommend using an ankle brace, in any case it will at least protect your ankle from further injury and aggravation.
What Should I Bear in Mind When Purchasing my Post-Op Brace?
Before you decide you need to work out what you want your ankle brace for. Is it for stabilising the foot or is it for helping you transition back into a more active lifestyle? Below are the key points that you need to answer before purchase:
Is the brace suitable for your stage of recovery?
What do you want to use the brace for?
How much movement does the brace allow?
Our Top Five Post Operation Ankle Braces
Best Post Op Brace for Use Immediately After Surgery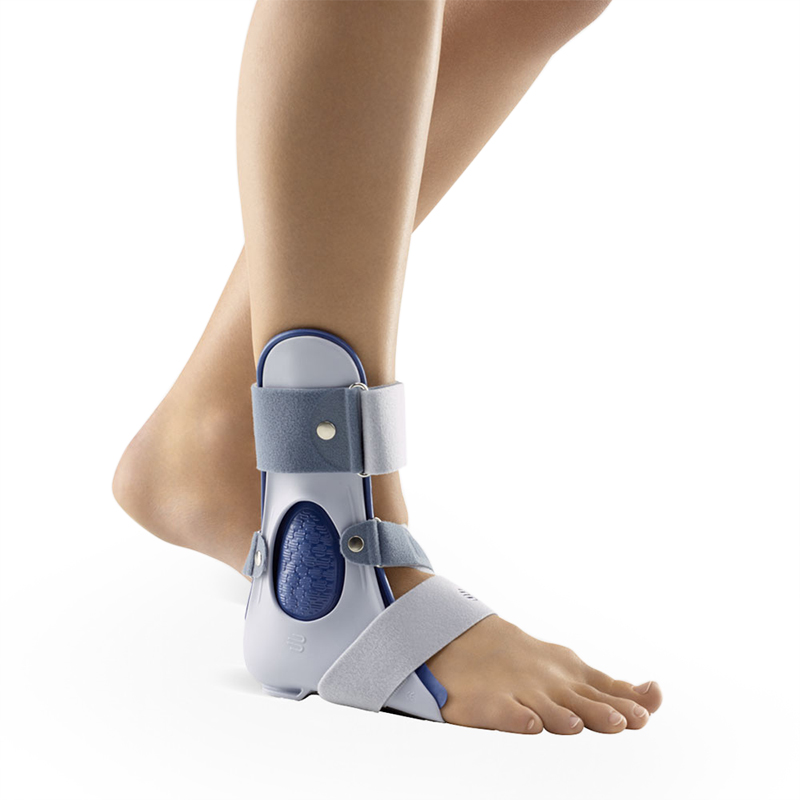 Immediately after surgery is when you're ankle is at its weakest, with it requiring support, stability and comfort. This is what the Bauerfeind CaligaLoc Ankle Brace provides in abundance, providing round the clock protection by holding your ankle in place during the recovery. It can be used as an alternative to surgery, and as a support post surgery, with the automatically contoured design ensuring a comfortable recovery process.
Suitable for wearing inside your shoes, this brace is perfect for when you're using crutches and want further protection to your ankle. It is less restrictive than a walker boot, which helps to increase the level of comfort that sometimes isn't provided by a larger and thicker support.
Recovery Stage: Immediate
Suitable For: Stabilising the ankle
Movement: Minimal
Best Post Op Brace for Long Injury Recovery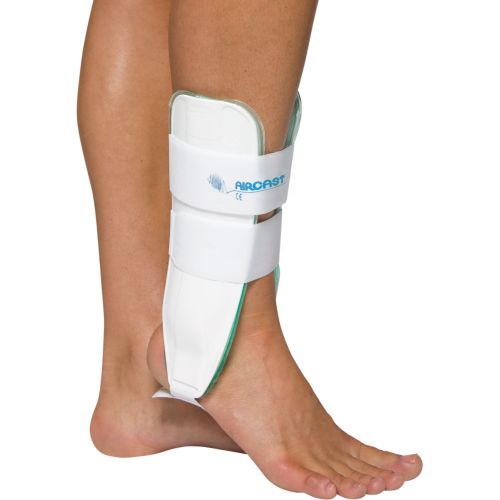 After your surgery the key things that are required is stability and support. During the long recovery process, we would recommend that you try the Aircast Air-Stirrup Ankle Brace. It works by stabilising your ankle and providing compression, which slowly helps to increase blood flow in and around the effected area.
This helps to speed up the rate of recovery, while the semi-rigid shells protect key areas in the ankle. By preventing inversion and eversion, you can give your ankle the time and space to recover.
Recovery Stage: Immediate to unaided walking
Suitable For: Stabilising and supporting the ankle
Movement: Minimal
Best Post Op Brace for Getting Back on Your Feet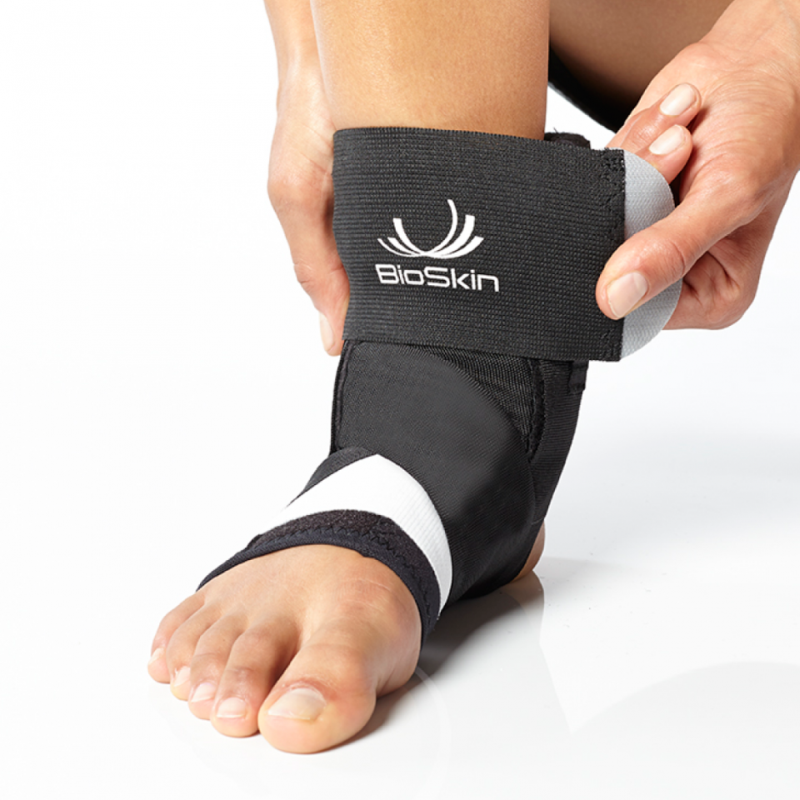 There will come a time following your injury when you'll want to get back on your feet, but you still feel that your ankle is weak. Perfect for this case is the BioSkin TriLok Ankle Ligaments Support, which works by controlling the motion of the forefoot to provide correct positioning. While this helps you get back to walking, it also prevents you from aggravating your injury by ensuring that you walk correctly.
The brace also acts as an extra ligament which is particularly ideal for anyone who has suffered from a major ligament injury. By acting as an extra ligament, you can help your actual ligaments get used to the pressure of walking.
Recovery Stage: Transitioning from crutches to walking
Suitable For: Helping you get back on your feet
Movement: Moderate
Best Post Op Brace for Getting Back into Sport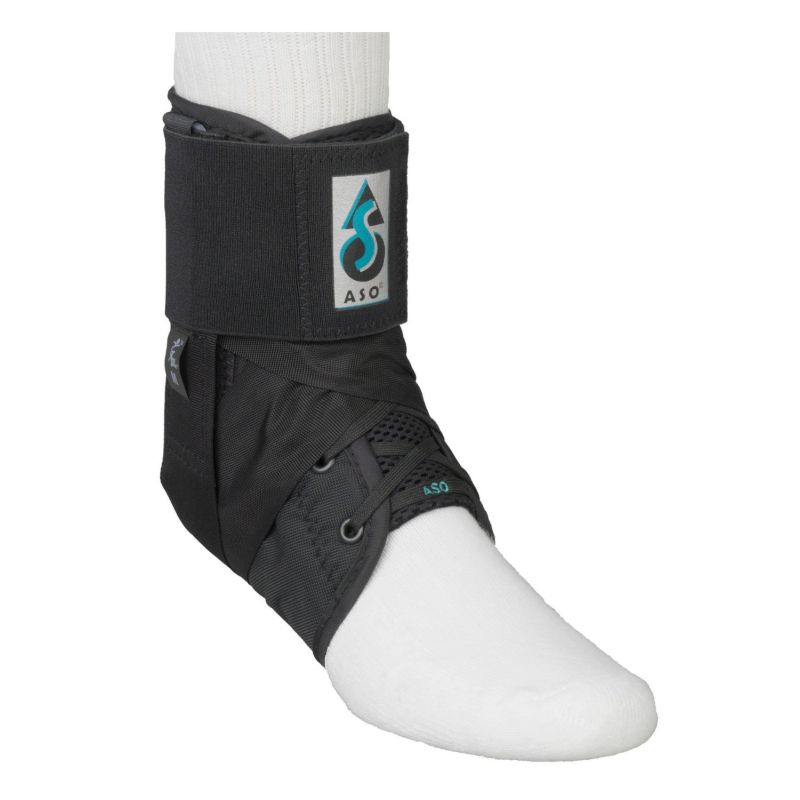 Most ankle injuries take place when you're playing sports, with tears, strains and breaks all being extremely common due to the vulnerable nature that sport places on your ankles. The MedSpec ASO Ankle Stabiliser Brace is a discreet ankle brace that is suitable for light sport. It features an elastic cuff for compression, a unique laced enclosure design for stability, and figure of eight strapping that improves comfort.
As a result, it means that you'll be awarded with more movement in your foot while you're out and about. Suitable for all kinds of ankle injuries, the MedSpec Brace will encourage movement without risk to your existing injury.
Recovery Stage: Almost fully recovery
Suitable For: Supporting weaker areas of the foot
Movement: Full
Best Post Op Brace for Preventing Injury Recurrence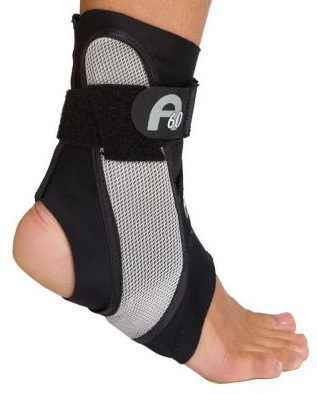 Finally, at the end of your recovery process when you're ready to continue without any support, it's important to remember that your ankle might be a little bit weaker. To prevent ankle injuries from happening again we would recommend the Aircast A60 Ankle Brace. This brace is designed to prevent your ankle from twisting or rolling during use, ensuring that you won't suffer from strains and sprains again.
The comfortable brace fits in your shoe, meaning that you can use it to play sports, go walking or use it every day when out and about. The Aircast A60 is a top choice among customers who want to prevent injuries from occurring again.
Recovery Stage: Full recovery
Suitable For: Injury prevention
Movement: Full
Choose the Right Post-Operative Brace
Choosing the correct ankle brace is important, as different braces are built for different stages in your recovery process. For more information on our range of ankle braces, please see the Ankle Brace category on our website.
Tags: Ankle Pain, Ankle Supports, Post Surgery
Shop Our Post-Surgical Ankle Braces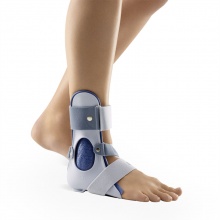 Stabilising brace for partial immobilisation of ankle
Ideal for recovery after injury or as alternative to surgery
Can be worn in any casual shoes and barefoot
Prevents the ankle from twisting outwards
---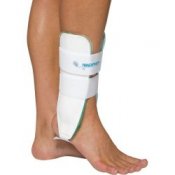 Semi-rigid shells to protect ankle from inversion and eversion
Anatomically designed to ensure you get a comfortable fit
Pre-inflated air cells mean the brace is ready to wear
Streamlined fit so it can easily fit into your shoe
---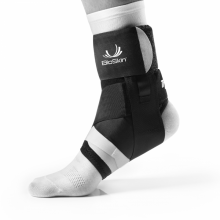 Ankle support for conditions that range from sprains to arthritis
Works by controlling the motion of the forefoot for correct positioning
Suitable for use with socks, shoes and while playing sports
Designed to work as an extra ligament to improve foot and ankle problems
---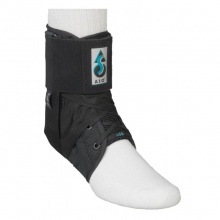 Breathable ankle support suitable for sports
Provides ankle stability to prevent ankle injury
Lace enclosure provides support and allows easy application
Suitable for either the left or the right foot
---
Prevents rollover and ankle sprains with a plastic stabiliser
Designed for professional and amateur athletes alike
Comfortable to wear in almost any trainer or shoe
Quick and easy to put on Click for Sizing