Top 5 Ortho Movement Insoles
Wednesday, 23 October 2019 | Paul
Have you ever thought about the movement of your feet? Try focusing on the way they feel when you push yourself off the ground. The chances are that you're putting too much pressure on either the inside or the outside of the foot, known as 'supination' or 'overpronation.' If you persist distributing your weight unevenly it can lead to joint pain, back pain, arch pain and muscle pain. Ideally all your toes will share the effort fairly, and in that case it is known as 'ortho movement.'
This is what's behind the name of high-tech Swedish insole company, Ortho Movement. They have 30 years experience in orthopedics, specialising in encouraging healthy movement. At Health and Care we've found the top five Ortho Movement insoles, each uniquely designed to reflect the particular pressures of your favourite sport, and protect your feet.
Best Football Insoles
Ortho Movement Football Insoles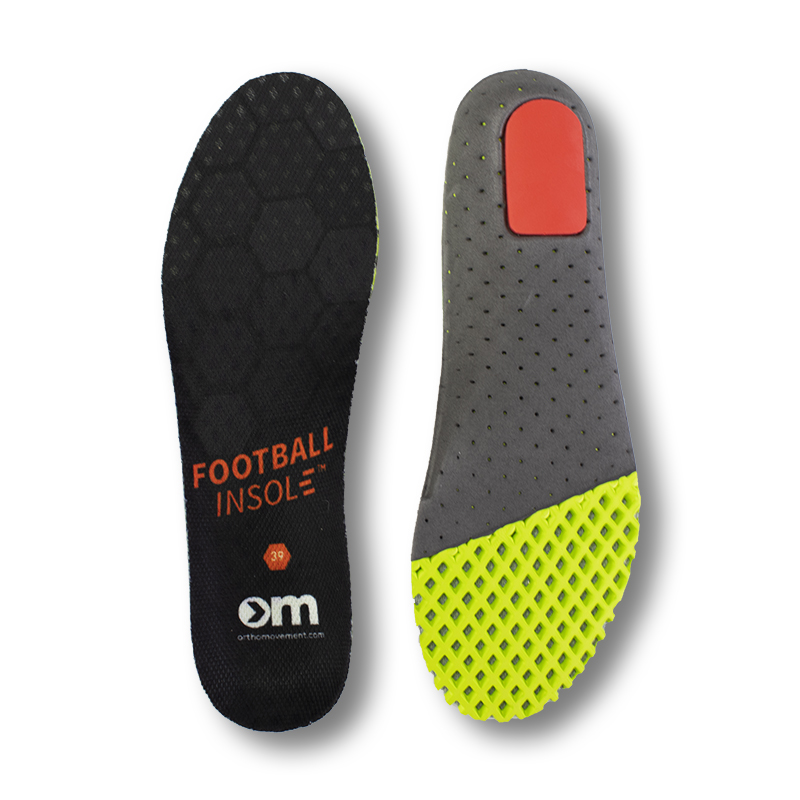 From Wayne Rooney to Dietmar Haman football is, unsurprisingly, notorious for foot injuries. But just because they might be able to play through the pain, doesn't mean you shouldn't take these injuries seriously. The football-pitch green pads at the toes of these Ortho Movement Football Insoles provide maximum comfort while protecting your foot from the full force of impact. The three layers of the insole are made from ventilating, antibacterial fabrics, helping to fight athlete's foot.
Key Feature: Provides comfort without changing the dynamic of the boot.
Best Insoles for Sneakers
Ortho Movement Sneaker Insoles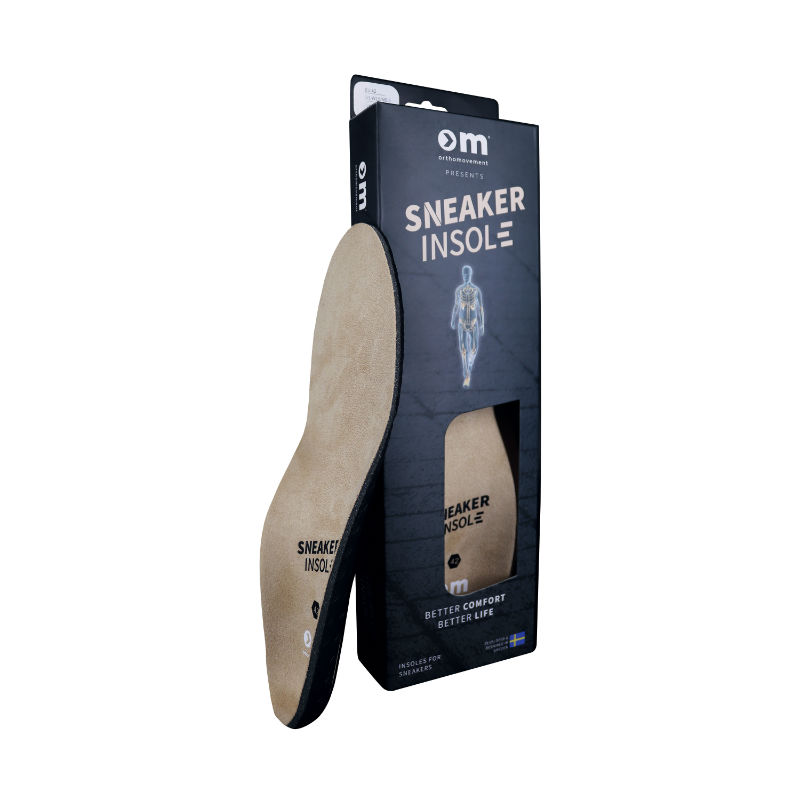 Exercise isn't restricted to the court, pitch or mountain. Sometimes our most strenuous activity is out on the streets, where the hard concrete is not ideal for foot health. The Ortho Movement Sneaker Insoles are fitted with memory foam, so they mould to the base of your feet exactly. The shock absorbing pad ensures that you can still get active even when you're not expecting it, and the top cover helps guard against irritating blisters.
Key Features: Fitted with memory foam for personalised comfort.
Best Running Insoles
Ortho Movement Running Insoles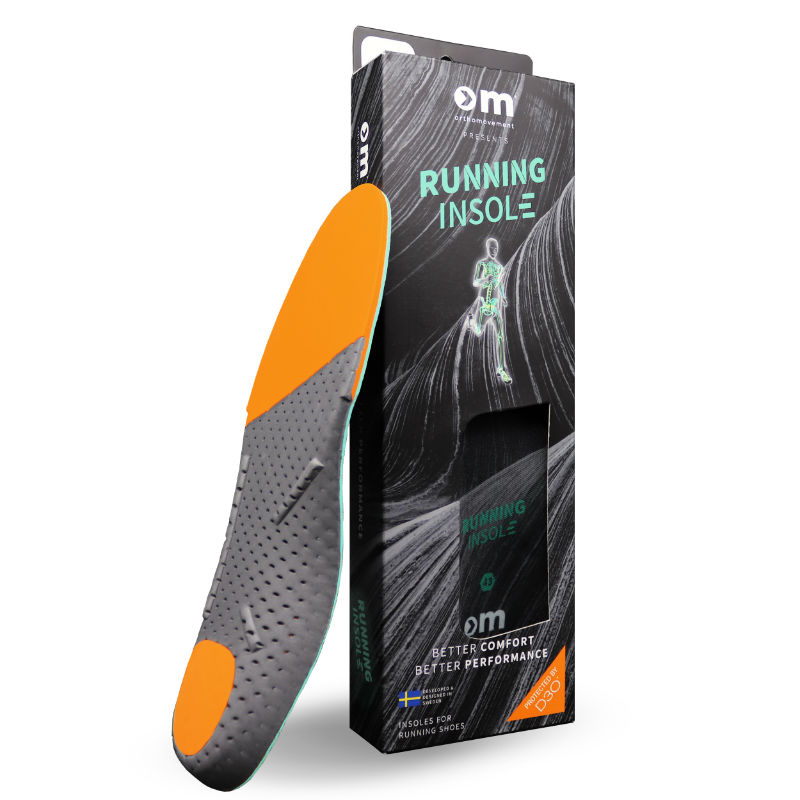 Many runners enjoy the feeling of zoning out during their runs, focusing only on the meditative process of one foot in front of the other. Blisters and muscle pain can distract from this and the Ortho Movement Running Insoles will ensure that all of your attention is on the route ahead of you. The arches are equipped with three barriers to help correct for our feet's natural inclination towards overpronation. Orange D3O zones, EVA material and an anatomic heel cap all help absorb shock no matter what surface you're running on.
Key Feature: Shock absorbing D3O zones located with reference to runners' pressure patterns.
Best Outdoor Insoles
Ortho Movement Outdoor Insoles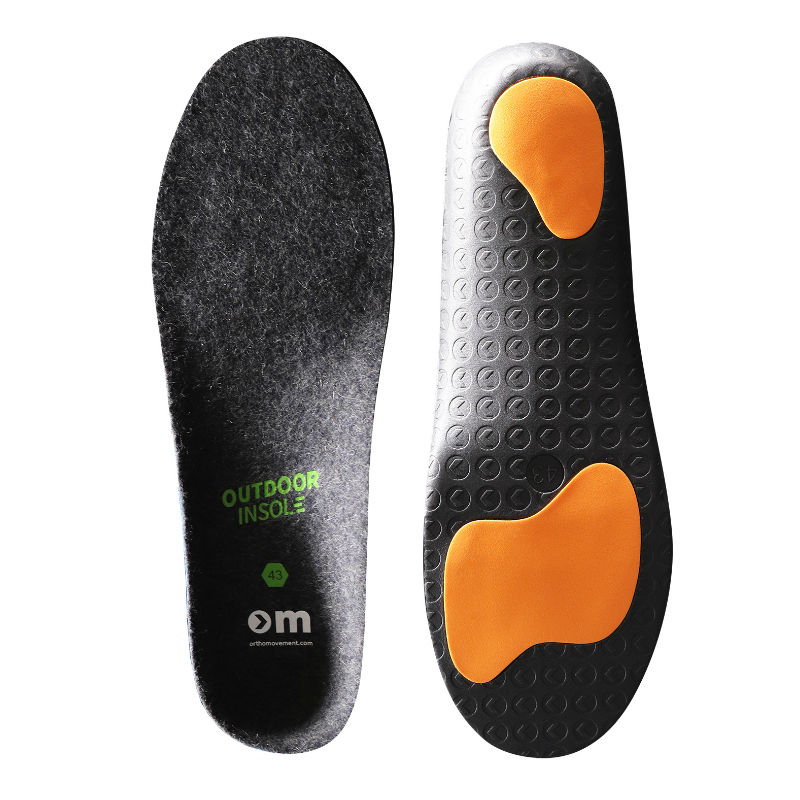 The last place you want to be thinking about foot pain is at the summit of a mountain. Breathe in, appreciate the view, and forget about any strain in your feet. The Ortho Movement Outdoor Insoles are designed with hikers and ramblers in mind. The D3O shock absorbing zones are placed to reflect the particular pressures of walking up and down slopes, so you can be sure you're well equipped for your journey to the peak. Merino wool fabric will keep your feet warm even on the north face of Everest.
Key Feature: D3O zones designed specifically to assist with hiking up and downhill.
Best Alpine Insoles
Ortho Movement Alpine Insoles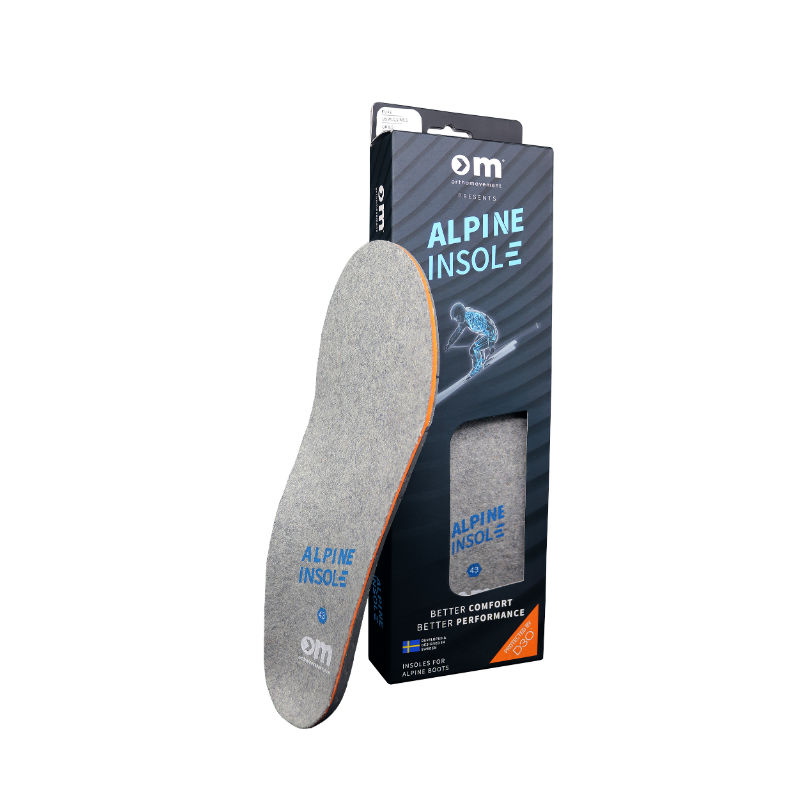 It's 1968 in Grenoble, and Frenchman Jean-Claude Killy is about to sweep the board in all three alpine disciplines. He knows the importance of grip, caution and stability, and it is this which will help him win. The Ortho Movement Alpine Insoles will provide you with all three qualities, and protect you from accidents on the ice. Turns, jumps and ski carving all put undue stress on the feet and ankles and the anatomic heel cap and D3O zones help take the load. A merino wool layer means that your toes will stay warm even in the iciest condition.
Key Features: Protects against the stresses of turns and jumps with shock absorbing D3O zones
Still Haven't Decided?
If none of these options seem to be exactly what you're looking for, don't worry, as there's plenty more to see. You can take a look at our comprehensive rundown of our best ankle supports in our Best Shoe Insoles of 2019 article, or browse everything we have to offer in our Shoe Insoles category page.
Have any questions? You can call our Customer Care Team at 020 7720 2266, or get in touch with us on Facebook, Twitter, or leave us your thoughts below!
Tags: Ankle Pain, Football, Insoles, Running, Foot and Ankle Pain