Top 5 Hernia Support Belts 2021
1 Comment
Tuesday, 29 December 2020 |
Paul
Finding the right support for your hernia can have a huge impact on your quality of life and ability to stay active. This is our definitive list for the Top 5 Hernia Support Belts.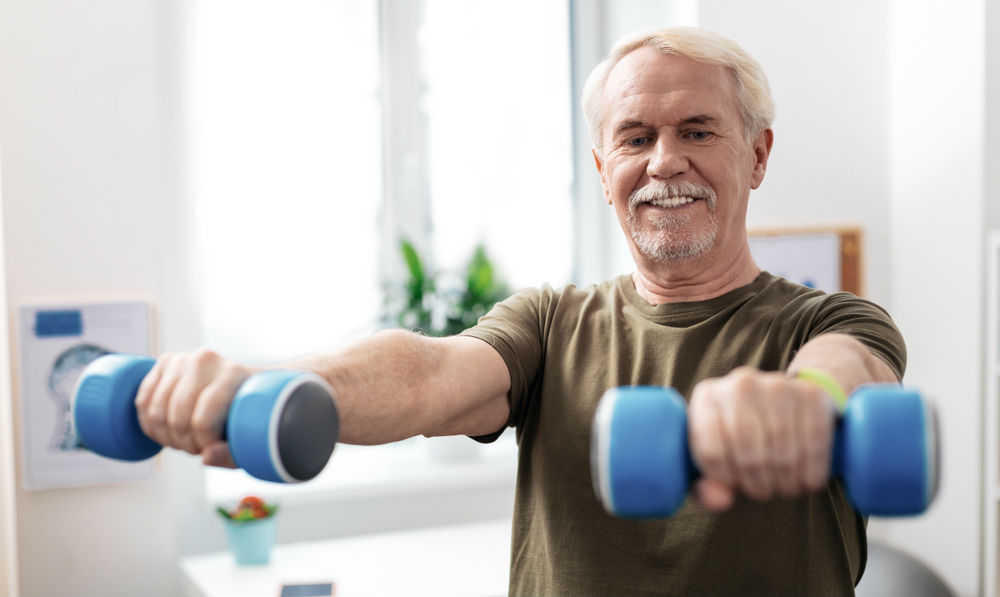 What Are the Benefits of a Hernia Support?
An appropriate hernia support is vital for keeping your hernia safe both before and after surgery. It will apply gentle compression to the area to prevent discomfort and, most importantly, prevent additional hernias from occurring or the hernia in question from growing or becoming more severe.
Who Can a Hernia Support Belt, Truss or Binder Help?
Hernia supports are vital aids for anyone with an external hernia, including those who have had a:
Femoral hernia
Epigastric hernia
Incisional hernia
Inguinal hernia
Parastomal hernia
Umbilical hernia
Belts, Trusses, Binders, Corsets: What's the Difference?
When it comes to hernia supports the number of terms seems endless. They all have slightly different meanings but the good news is that you don't really need to worry about what word means what. Generally speaking, binders and corsets refer to abdominal supports, trusses refer to groin supports and belts refer to both, but all are occasionally used interchangeably and you should always look at the image and product description to find out what kind of support they offer.
What Should I Consider Before Purchasing?
There are several factors to keep in mind when choosing an appropriate support:
What kind of hernia do you have? – Different types of hernia require different types of support (read our Types of Hernia blog to learn more)
Where is your hernia located? – Again, depending on the location of your hernia you will need different support
Are you an ostomate? – If you have had a colostomy, urostomy or ileostomy there are likely special supports for your hernia and stoma
What activity will you be doing? – More intensive activities will require greater support to be carried out safely
Our Top Five Hernia Support Belts
Comfizz High Waisted Boxers with Level 2 Support
Designed for ostomates, but with ideal support for lower risk abdominal or groin hernias, the Comfizz High Waisted Boxers with Level 2 Support apply gentle compression across the area. These supportive boxers are discrete and comforting, and allow you to be properly supported while wearing well made, normal looking underwear. While they are extra high they will not be able to reach all hernias, such as such as some epigastric hernias.
Neo G Lower Hernia Support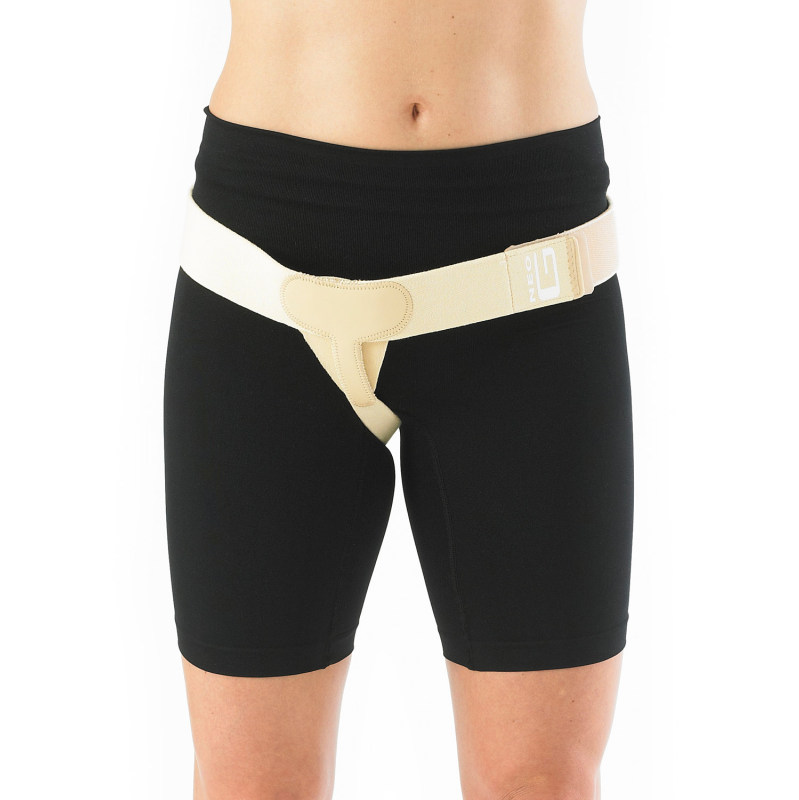 A discrete and effective support, the Neo G Lower Hernia Support is ideal for use with inguinal hernias on either side, both before and after surgery. This is a very effective and popular hernia support and regularly outsells other supports – in part because inguinal hernias are by a margin the most common. It will be appropriate for some femoral hernias but is generally only useful for inguinal groin hernias.

Comfizz 15cm Multipurpose Support Belt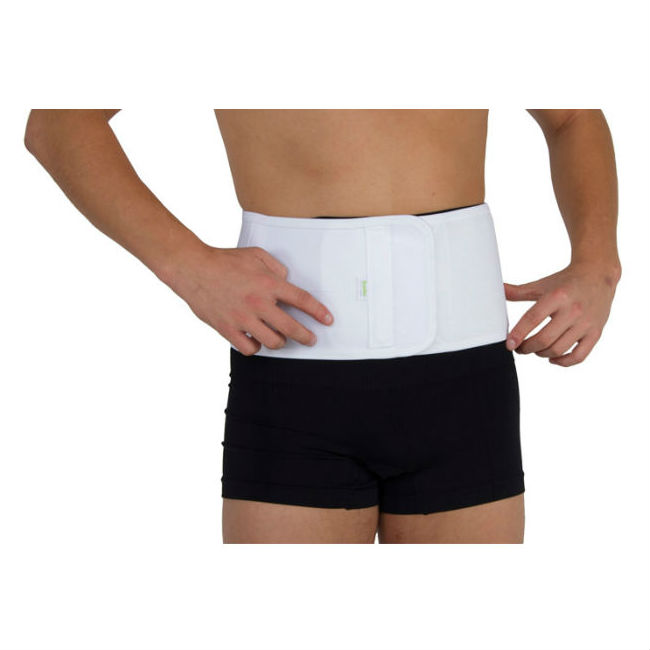 Offering firm abdominal support and figure smoothing qualities, the Comfizz 15cm Multipurpose Support Belt is a diverse support belt which is excellent at protecting post-surgery hernia repairs and other surgical sites alike. It is 15cm tall – plenty for a standard single hernia but sometimes not enough for multiple hernias or exceptionally large hernias – and fastens quickly and easily for bespoke levels of support.
Fulcionel Hole Cut Ostomy and Hernia Support Belt (20cm Depth)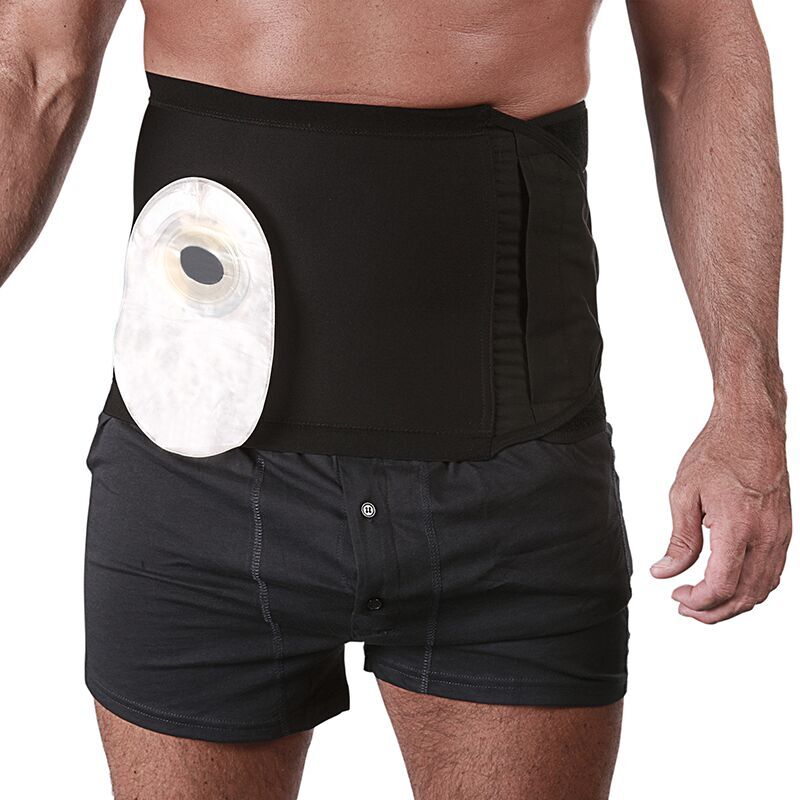 Whether you have had a parastomal hernia, or simply have a hernia in addition to a stoma, the Fulcionel Hole Cut Ostomy and Hernia Support Belt (20cm Depth) is an excellent support belt designed solely for ostomates. It features an ostomy aperture, perfect for feeding your device through, and maintains a good level of support around the whole abdomen. It also includes a two way stretch fabric perfect for avoid herniation and protecting hernias that have already occurred.
Deep Abdominal Binder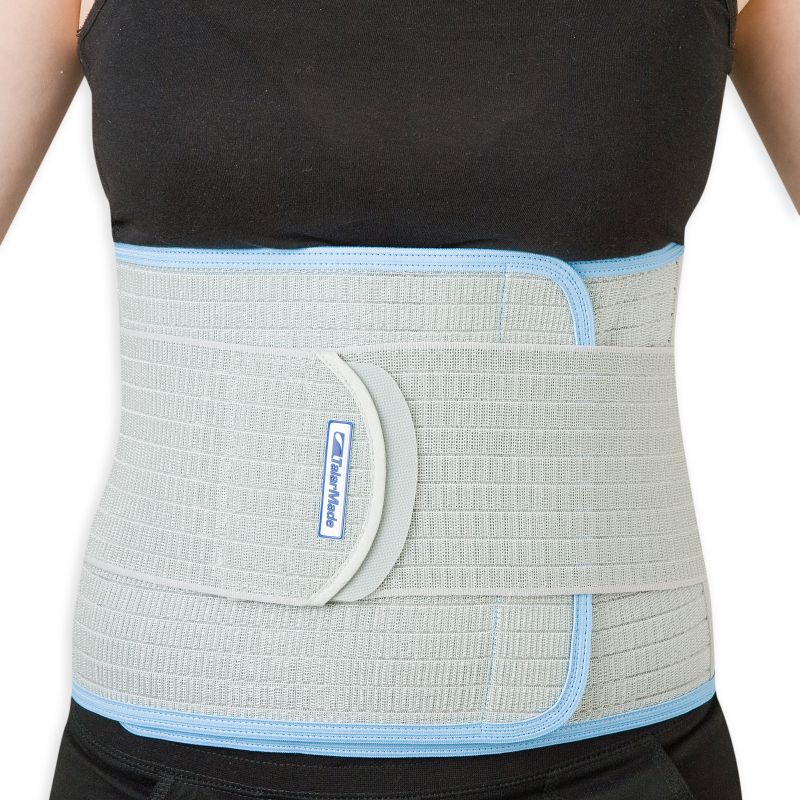 Consistently one of our most popular hernia supports, the Deep Abdominal Binder provides robust support and compression over a large section of the abdomen. Its ventilated elastic body offers firm support to prevent additional injury and gentle compression to promote healing. At the same time its extra-deep design is ideal for multiple hernias, large hernias or awkward hernias and offers additional support for higher risk activities.
Stay Safe
The road to recovery will be quickest if you go at your bodies pace, wear robust support and do not overexert yourself. For our full collection of support please see our Hernia Supports category.
If you have any thoughts or questions about Hernia Support please leave a question in the comments below. Alternatively, you can find us on Facebook and Twitter!
Tags: Aids for Daily Living, Hernias, Top 5 Guides
Shop Related Products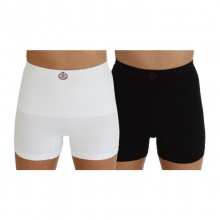 Superior unisex stoma support boxers
Provide support and hide your ostomy pouch
Stretchy material is firm without limiting movement
Available in black or white for discretion
---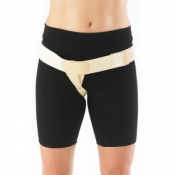 Effective and discreet support for reducing symptoms of hernias
Provides gentle and gradual pressure to reduce inguinal hernias
Fitted with adjustable and removable pads for excellent comfort
Reduced stitching for less friction and irritation against the skin
---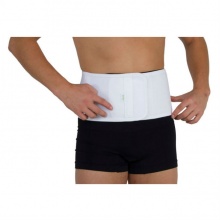 Firm multipurpose support belt
Secures abdominal hernia repairs
Protects ostomy devices
Smooths lumps and bumps
---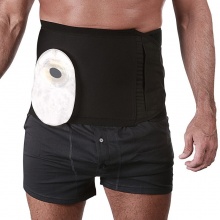 Prevents herniation or supports existing hernias
2-way airflow stretch fabric conforms and moulds over any shape or size of hernia
Easily adjustable to suit personal needs or activity
Cut hole allows ostomy pouch to sit outside of the belt
---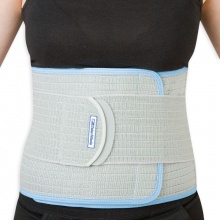 High-quality unisex ventilated elastic with fully bound edges and soft padded front panel
Ideal for abdominal support following a range of surgical procedures
Provides light compression to increase circulation and promote healing
Extra-deep version accommodates a larger area and provides extended support