Top 5 Groin Supports 2021
Wednesday, 17 March 2021 | Paul
Whether you've suffered from a groin strain or a hernia, the intense pain will interfere with the living of your day to day life. Use of the correct kind of groin support can alleviate your pain and return your lifestyle back to normal!
Can I Benefit From a Groin Support?
Hernias and groin strains both result in a dull ache in the groin or burning pain or a heaviness when you stand. Fortunately groin supports are an effective method of combatting both issues. Groin supports offer support and compression which both aids the recovery process and prevents any further injury.
Looking For Something In Particular?
If you're looking for a particular feature in a groin support then see our list below:
The Best Thermoregulating Groin Strap
Thermoskin Hip and Groin Support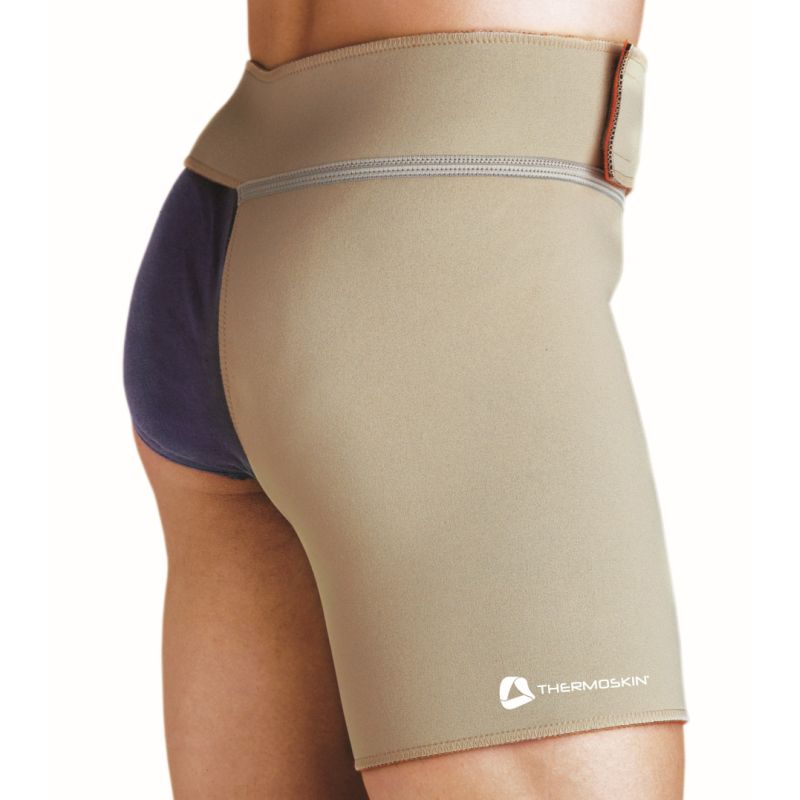 The temperature regulating Thermoskin Hip and Groin Support is designed for sportspeople looking to recover from injuries, people recovering from hip operations and the elderly who may struggle with hip movement. The compression and warmth provided will accelerate recovery times and offer relief from the pain of hip and groin problems. Heat on an injured, stiff or sore area improves circulation and blood to the area, reducing pain, soothing discomfort and increasing muscle flexibility.
Key Feature: Use of thermoregulating materials
The Best Groin Support with Adjustable Groin Strap
Thuasne Ortel Hernia Truss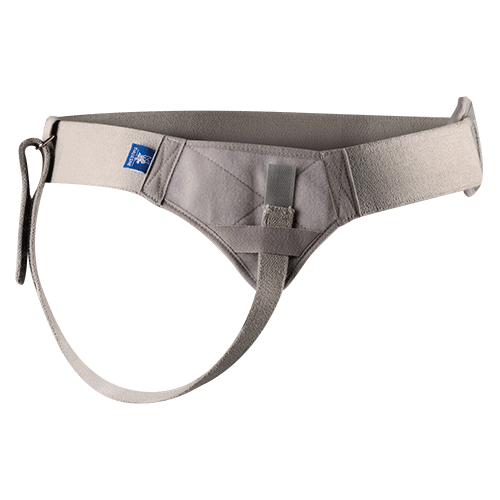 The Thuasne Ortel Hernia Truss features an adjustable groin strap for improved stability and pain relief. Whether you're waiting to get surgery on the condition or you've already undergone surgery, using this support to protect your waist will help to prevent further damage. The Thuasne Ortel Hernia Truss has been designed to protect and support the hernia and has an adjustable groin strap for improved stability, as well as removable and repositionable silicone pads.
Key Feature: Adjustable groin strap for increased stability
The Best Groin Support for Intense Exercise
Sports Aid Suspensory Belt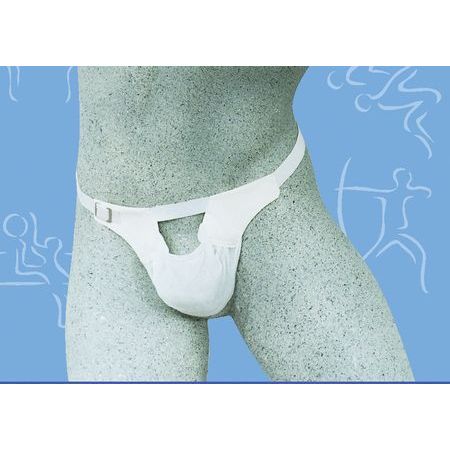 The Sports Aid Suspensory Belt is an ideal choice for sportsmen, athletes, and anybody engaging in frequent physical activities where sensitive areas may become injured during dynamic movements. The Sports Aid Suspensory Belt is easy to adjust and provides firm support to the groin and lower abdomen, making it ideal for providing protection during intense activity. The pouch is fitted to a comfortable elastic waistband, and has a sturdy stud fastener to secure it in place.
Key Feature: Ideal for use during intense exercise
The Best Groin Support with Customisable Compression
Neo G Groin Support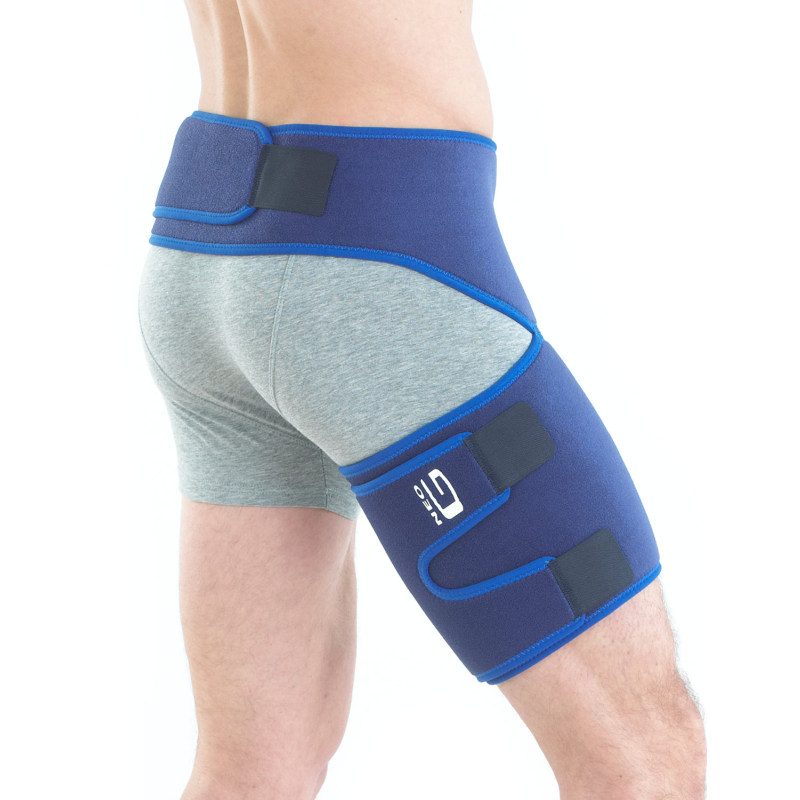 Neo G have developed the only support range that is specifically designed to 'fit the wearer' by incorporating Neo G's exclusive Variable Compression Technology, with their patented Tightness Control System. This allows the wearer to put the support on and adjust it by tightening it or loosening it for comfort, and most importantly blood flow safety while you are wearing the support to stop the possibility of DVT (deep vein thrombosis). The Neo G Groin Support helps to reduce pain from tendonitis and groin strain, retaining body heat to warm muscles and increase blood circulation.
Key Feature: Customisable level of compression for maximum effectiveness and safety
The Best Discreet Groin Support
Rebound Hernia Belt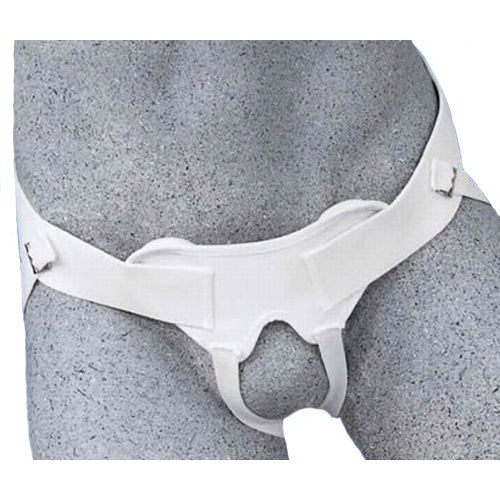 The Rebound Hernia Belt is discreet in design, ensuring it can be worn as and when required without causing any inconvenience or embarrassment. It can also be adjusted to provide the most comfortable fit for the wearer. The gentle pressure provides reliable and ongoing support to reduce hernias and pain while the hernia is still present. It includes removable pads, which can be adjusted as required to provide optimal support to the groin area.
Key Feature: Discreet design for wear without embarrassment
Get the Most Out of Your Support
Hopefully this guide has given you a good idea of the options available when searching for groin supports. There are far more worthwhile options then we could cover in this article; we recommend looking at our Groin Supports category for the full picture.
If you have any thoughts or questions about Groin Supports please leave a question in the comments below. Alternatively, you can find us on Facebook and Twitter!
Tags: Aids for Daily Living, Elderly Care, Post Surgery, Sports Supports and Braces, Pain Management, Hernias, Hip Pain,