Top 5 Arm Sling Accessories You Never Knew You Needed
Tuesday, 8 January 2019 |
Eugene
Wearing an arm sling or shoulder immobiliser is often the best way to speed up your recovery, but they present some obvious drawbacks for everyday life. As you get used to your sling, you'll need to find new ways to do everyday tasks with only one hand, making things like cooking, getting dressed and eating more difficult than ever. Luckily, at Health and Care we've been catering to these problems for years, and we've put together a list of our favourite products to make living with a sling as comfortable as can be.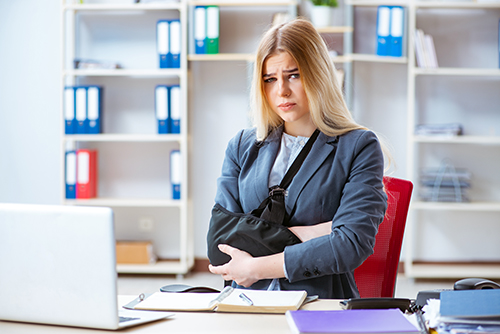 Tips for Living with a Sling
We've helped countless customers stay comfortable while living with their slings, so before going into our sling-hacking accessories, we'll bring up a few of our most useful tips:
Find a Comfortable Sling - A surprising amount of people still get by on uncomfortable or home-made slings. It may seem obvious, but a comfortable sling like the Procare Blue Vogue Sling mentioned below will make living the sling life a lot more bearable.
Dress Smart - Choosing the right clothes will help make dressing easier, and anything with a front opening (zips or buttons) will be easiest to get on and off. Always slide your injured arm in first, then use your good arm to do the rest.
Sleep Supported - A lack of comfortable sleep is one of the most common complaints for arm and shoulder sling users. Putting one or two pillows under the injured arm can help prevent strains, and some may find it comfortable to sleep in a semi-inclined position, which can be comfortably achieved with a Harley Bed Relaxer Wedge Support Pillow.
Our Most Comfortable Arm Sling
Procare Blue Vogue Arm Sling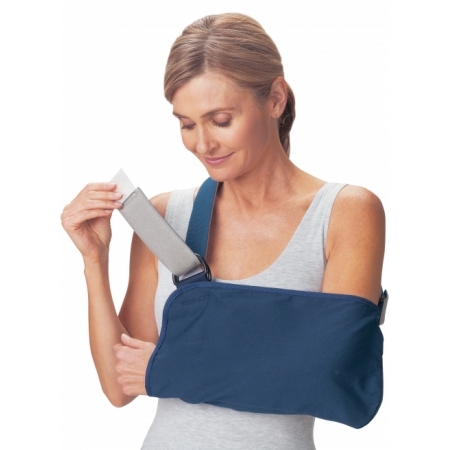 It wouldn't seem right to talk about arm sling comfort before suggesting a comfortable arm sling. The first choice of our customers for comfort, the Procare Blue Vogue Arm Sling is soft, supportive and highly affordable. It's great for immobilising the arm, shoulder and elbow, and features a fully padded 2" foam strap with D-rings for easy adjustment and comfortable wear. Tried and trusted, this sling is a clear favourite at Health and Care.
Our Pick for One-Handed Eating
Knork Fork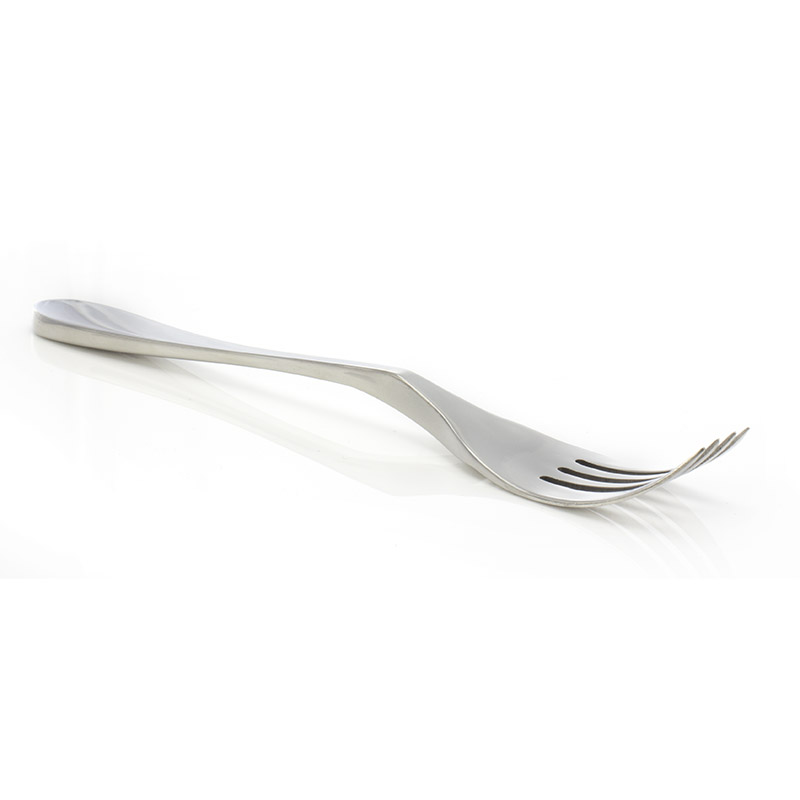 Eating with one hand can be an everyday annoyance, as cutting food can be nearly impossible to do with standard cutlery. Instead of relying on soups and sandwiches, a product like the Knork Fork can make one-handed eating simple. Combining a knife and fork into one, it features a sharp edge to make slicing through your foot easy, letting you enjoy all the food you normally would without the hassle.
Protection for Showering with Your Cast
Limbo Full Arm Plaster Cast and Dressing Protector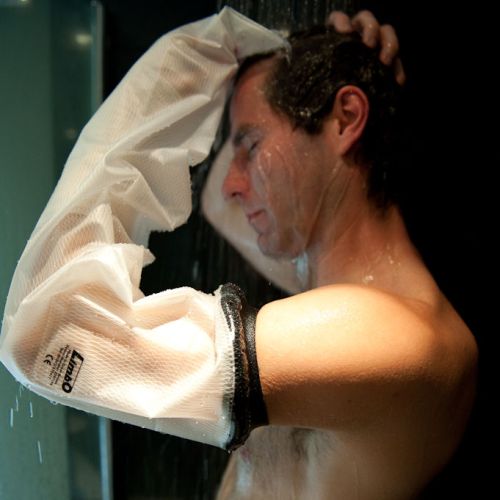 Arm and shoulder slings are often coupled with plaster casts, meaning protection is needed to keep your arm dry in the shower. The Limbo Full Arm Plaster Cast and Dressing Protector is the perfect solution, with an innovative design to ensure your cast stays dry. Self-sealing and self-supporting, the Limbo Cast Protector couldn't be easier to use, and takes the worry out of showering with your cast.
How to Fasten Buttons with One Hand
Button Hook with Built-Up Handle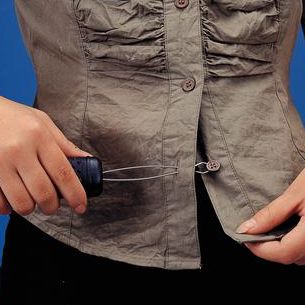 Button-up shirts are a great choice when dealing with an arm sling, but fastening buttons with one hand can be frustrating to say the least. The Button Hook with Built-Up Handle solves this problem, allowing you to fasten each button easily without the hassle. A large handle provides a great grip, making it much easier to get dressed while wearing your sling, especially if you're in a hurry.
Our Pick for One-Handed Cooking
Pan Handle Holder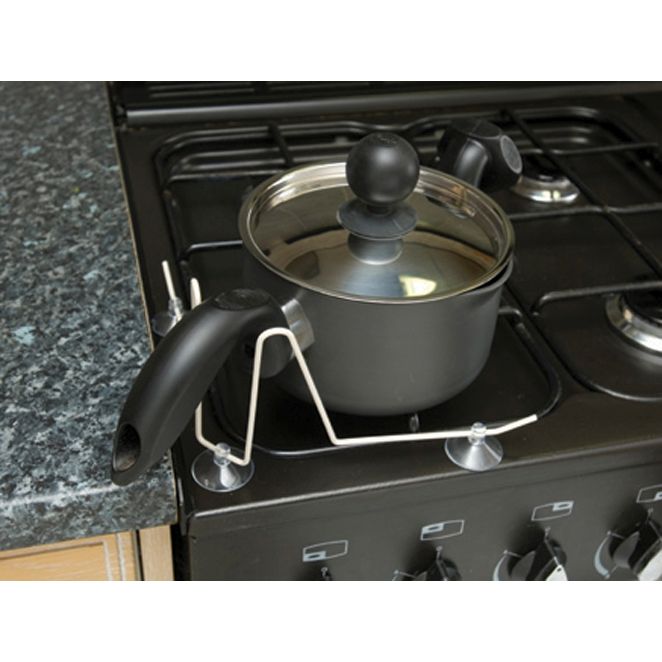 Cooking with one hand can be nerve-wracking, and we wouldn't recommend taking risks with hot pans and liquids. The Pan Handle Holder is a simple and intuitive solution to this problem, as it keeps your pan steady for danger-free stirring and cooking. Simple stick the Handle Holder to your stove top, secure the handle and get to work without the worry.
Live Better with Your Arm Sling
Living with an arm sling certainly has a learning curve, but with the right accessories, it can be easier than you think. Sleeping, eating, cooking and dressing don't have to be a hassle, and if you prepare correctly, they won't be. If you're still on the look out for helpful products, there are plenty of ideas in our Help Around the Home to help those with arm slings, as well as a number of other ailments or disabilities.
Do you have any questions about our one-handed living products, or another product to help you with your arm sling? Please don't hesitate to let us know in the comments, or find us on Facebook and Twitter.
Tags: Aids for Daily Living, Arm Slings, Health and Care Expert Series, Rehabilitation, Top 5 Guides