Top 5 Ankle Supports for Sports
Friday, 3 July 2020
There's a lot of choice out there for sporting activities. Provided you have the equipment and facilities, you're all set! The annoying thing is, most sports apply pressure to the same areas, mainly the legs and ankles – and there's nothing worse than an injured ankle when you're ready to go.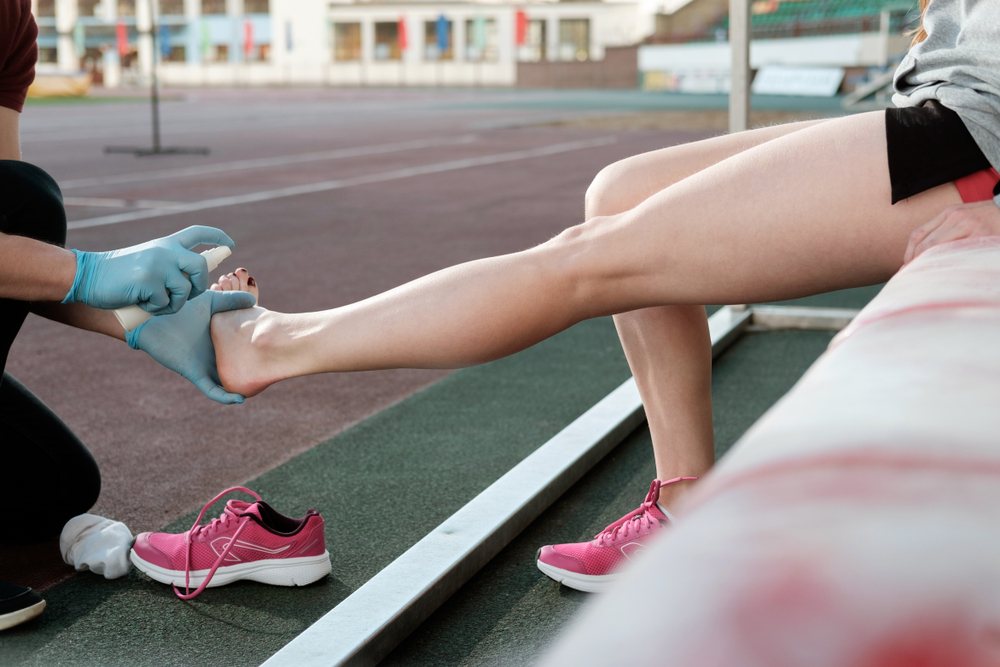 Protecting your ankle is crucial for rehabilitation
Recovery from ankle sprains and injuries can be a long and tedious process, a journey which is hindered by excess activity and strain. Whether you're a formidable athlete, or are just starting a new sport, an injured ankle can stop you reaching your potential. One way you can speed up recovery is by using an ankle support. Ankle supports are a useful way to promote healing and recovery, while also providing a means to prevent future injuries.
Can I Use An Ankle Support and Play Sports?
You might not want to get back on your feet immediately, but ankle supports are a medically-proven method for preventing injury and muscle rehabilitation. Quality ankle supports can restore wearer confidence and help you continue your active lifestyle. They do this through a three-tiered approach:
Stabilisation: Stabilise the ankle joint, preventing miss-steps and absorbing shock.
Compression: Compress the ankle, encouraging blood flow and recovery.
Support: Reinforce the ankle against accidental injury or future tears.
What Should I Bear in Mind When Purchasing my Ankle Support?
Before you decide which sports support you want, you need to decide on whether the support fits your needs:
How easy is the support to apply?
How much foot does the support cover?
How much movement does the support allow?
Our Top Five Ankle Supports for Sports
Best Overall Ankle Support for Sports
Our top recommendation for sports ankle supports is the Aircast AirSport Ankle Brace. Featuring a 'step-in' design, the brace allows users to step in, strap up, and go about their day. Compression and stabilisation is applied using an innovative ATF cross strap, while foam-filled aircell technology reduces swelling with great success. The brace utilises a semi-rigid shell which protects the ankle joint from inversion and eversion, reinforcing your ankle against extra damage.
Key Words: 'Step-in' design; ATF cross strap; foam-filled aircell technology; semi-rigid shell for protection
Best Ankle Sports Support for Light Sprains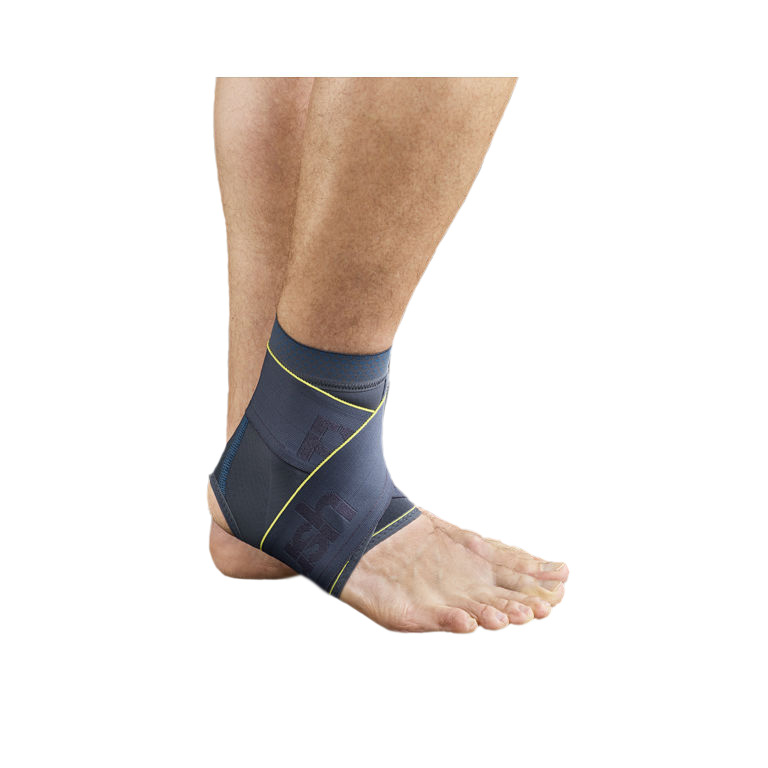 The Push Sports Ankle Brace 8 is an excellent choice for light ankle sprains, ideal for active people who feel they are ready to get back on their feet once more. It provides firm and comfortable compression to encourage healing and help prevent recurring injury. Figure-of-eight straps create infallible protection, whilst still remaining easy to apply for immediate wearing and optimal benefit. The brace is also highly discreet, allowing wearers to comfortably fit the brace below socks and shoes.
Key Words: Light ankle sprains, figure-of-8 straps, infallible protection
Best Hypoallergenic Ankle Support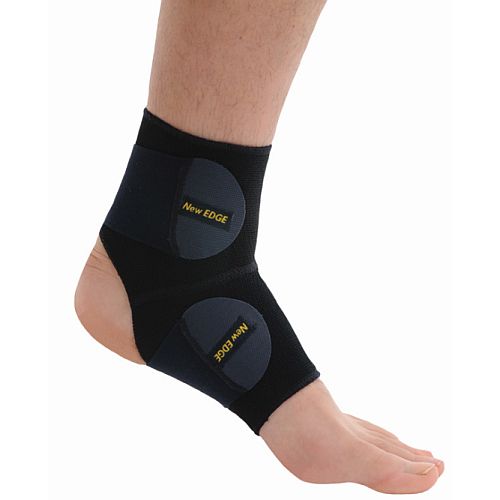 Constructed from 100% breathable cotton, the Stenua Ankle Brace provides passive support, ideal during advanced rehabilitation. Created using hypoallergenic materials, this brace is designed for users with sensitive skin and aversions to irritant materials. With a self-moulding sock design, the brace is unilateral, and fits snugly in all standard footwear.
Key Words: 100% cotton; advanced rehabilitation; hypoallergenic; sensitive skin; self-moulding sock
Best Ankle Support for Winter Sports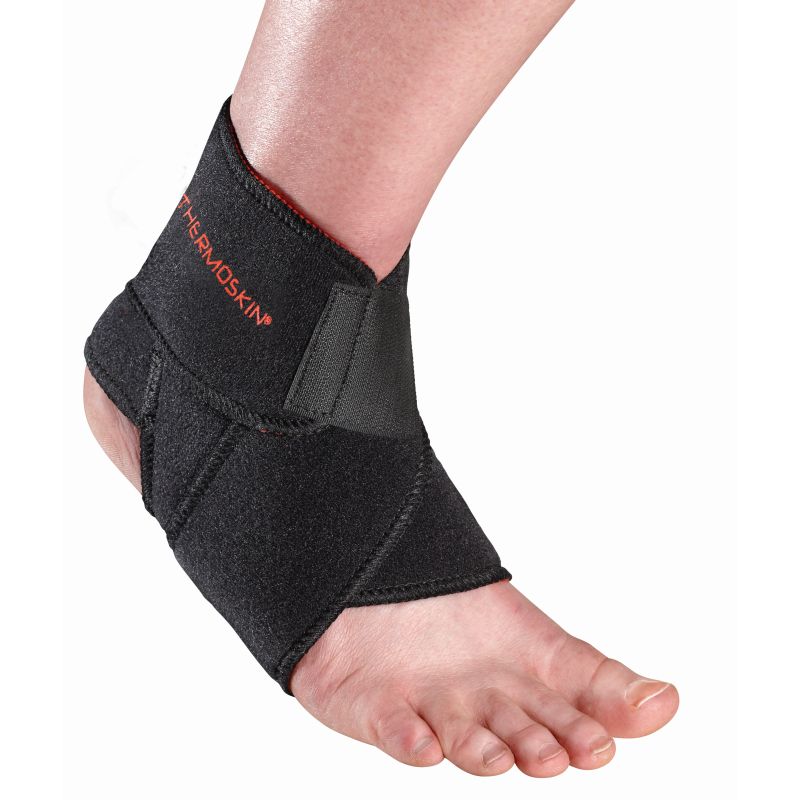 The Thermoskin Sports Adjustable Ankle Support is made from three layers of different materials, which all come together to provide a fantastic level of support and compression. Patented G7 Flex Lining warms the ankle, stimulating blood circulation during colder months, whilst also absorbing moisture and keeping your ankle sweat-free. The inner material is soft, stretchy and incredibly lightweight, allowing for fast application and removal.
Key Words: Superior warmth; G7 Flex Lining; winter; moisture-wicking; lightweight
Best Achilles Tendonitis Support for Compression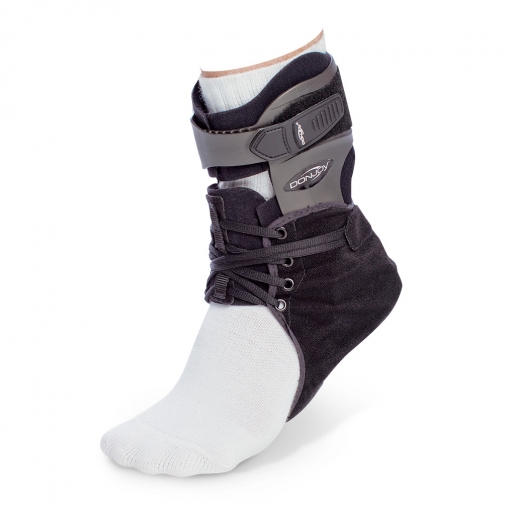 The Donjoy Velocity Ankle Brace is an excellent choice for active people who want to get back into intensive sports. Rigid uprights are located on either side of the brace, stabilising and protecting the ankle from further injury. Donjoy's patented R3 technology allows for circumferential tibia and fibula compression, which encourages blood-flow around the ankle to aid recovery. This support is low profile without sacrificing any of the protection you need to get back on your feet.
Key Words: Rigid uprights; stabilisation and protection; R3 technology; intensive sports
Choose the Right Ankle Support for Your Sporting Needs
Choosing the correct ankle support for your active lifestyle is important, as no one injury is the same and people require different levels of support. For more information on our range of ankle braces, please see the Ankle Brace category on our website.
Tags: Ankle Pain, Ankle Supports, Post Surgery