Top 5 Ankle Supports for Running 2022
Wednesday, 3 November 2021 | Eugene
Running is one of the most effective and rewarding ways to stay fit, but it can come with drawbacks. The constant pounding of your feet against the ground can put a lot of stress on your joints, and your ankles aren't immune.
All it takes is one awkward step off a kerb, or one unexpected dip in terrain, and you're looking at a sprain that can leave you out of action for weeks – or worse. That's why choosing the best ankle support for running is crucial, whether you're looking to avoid injury or get back out there after suffering one.
What Should I Look for in a Running Ankle Support?
While there are plenty of important factors that make a great ankle brace, we've boiled it down to the three that should be at the front of your mind:
Bulk – Runners love their shoes, and the last thing you want is a brace that completely changes your feel when running. A lightweight and low-bulk ankle support is a must.
Compression – This is most important if you're looking to get over an injury as it aids blood flow and boosts recovery, and it's important for injury avoidance as well. A brace with good compression will improve your proprioceptive awareness, helping you maintain your form and spring.
Rollover Protection – If you've suffered a bad ankle injury, it probably had something to do with a severely rolled ankle. Rollover protection will keep your ankle from rolling too far to either side, helping to prevent those bad injuries.
Our Top All Round Ankle Support for Running
Donjoy Strapping Elastic Ankle Support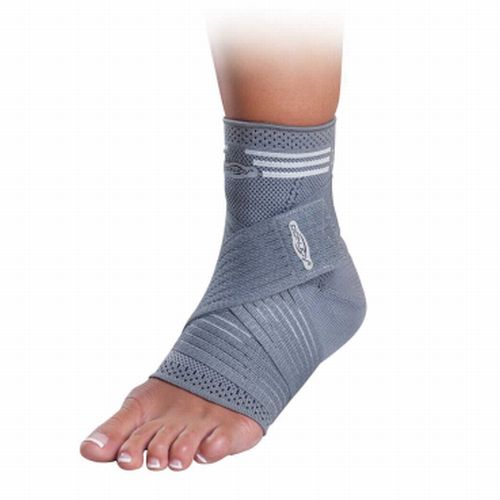 We'll start at the top with a brace that provides an ideal combination of support and slim design: the Donjoy Strapping Elastic Ankle Support. This anatomically-knitted brace is made with multi-directional elastic fabric, allowing it to provide a great stability boost with almost no bulk. With a high level of compression, this support is ideal both in the latter stages of your recovery and when you want to prevent injury to a problematic ankle.
Key Feature: Combines stability and compression with low bulk
Best Running Ankle Support for Rollover Protection
Aircast A60 Ankle Brace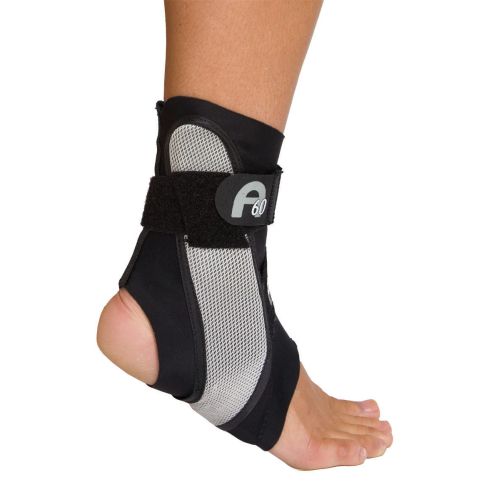 Rolled ankles are the worst nightmare when you're out on a run, and the Aircast A60 Ankle Brace is on its own as the best choice for rollover protection. The secret is the uniquely thin plastic stabiliser that goes from one side of your ankle to the other, stopping your ankle's side movement at 60° – which happens to be the perfect level of support for preventing rollover during activity, all without making your shoes uncomfortable.
Key Features: Provides unrivalled rollover protection; fits easily into running shoes
Best Running Ankle Brace for Arthritis
BioSkin TriLok Ankle Ligaments Support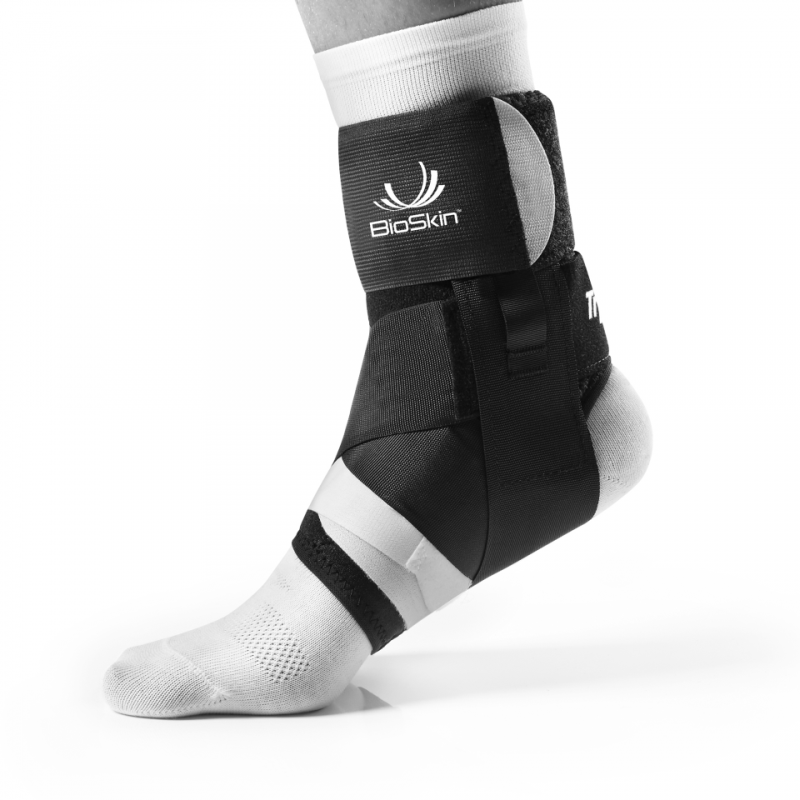 Arthritis and tendonitis can cause you pain, or just hurt your confidence while you run. The BioSkin TriLok Ankle Ligaments Support is ideal for providing stability and pain relief on your runs, working as a compressive extra ligament to help take the pressure off your tendons. The FootLok strap helps to guide ankle motion, while the contoured fit supports your ligaments to reduce any pain or swelling.
Key Feature: Acts an an extra ligament to reduce pain and take pressure off tendons.

Most Comfortable and Breathable Ankle Support
Neo G Airflow Ankle Support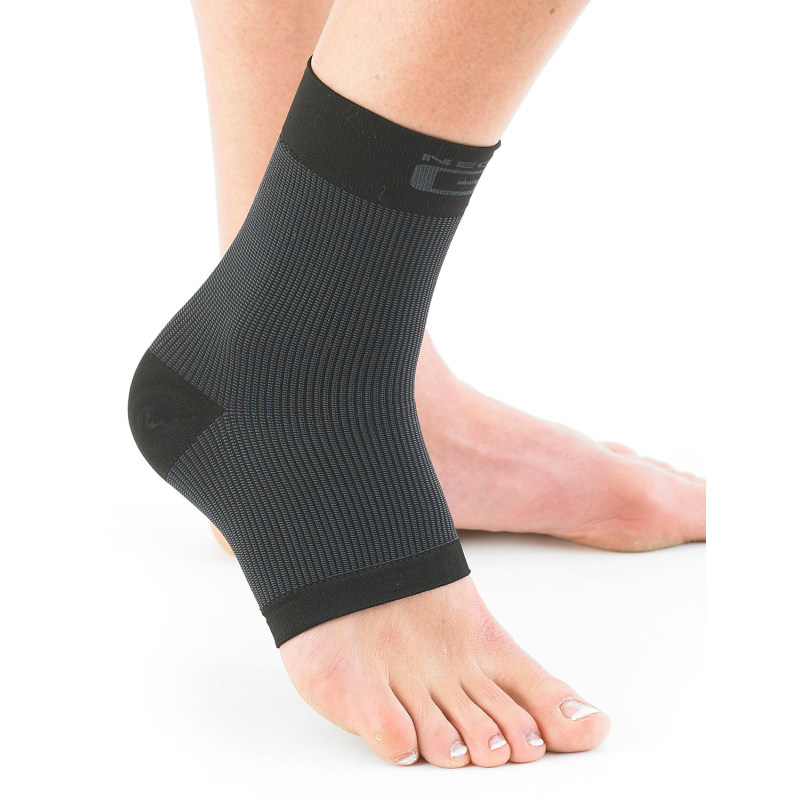 If you're looking for a brace to provide compression and a bit more stability when your ankle's recovered, compression and comfort are key. The Neo G Airflow Ankle Support is designed to provide compression without any added heat or discomfort, giving you support you can barely feel. The compression will keep your blood flowing and your muscles warm, and the slimline design fits seamlessly into your runners.
Key Feature: Low-bulk, lightweight compression and light support
Best Simple, No-Nonsense Ankle Wrap
LP Elasticated Ankle Wrap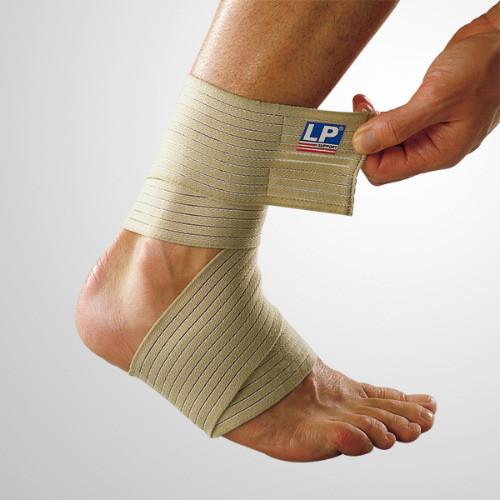 While most ankle supports are made with complex designs and space-age fabrics, some runners just like to strap up and get going – that's exactly who the LP Elasticated Ankle Wrap is for. Made with stretch fabric, this simple wrap lets you choose your own level of compression, providing anything from light to heavy-duty support. Perfect for simple compression, this a good choice if you know exactly how you want your ankle to feel when you hit the pavement.
Key Features: Simple and effective; lets you choose your own compression level
Still Haven't Decided?
If none of these options seem to be exactly what you're looking for, don't worry, as there's plenty more to see. You can take a look at our comprehensive rundown of our best ankle supports in our Top 10 Ankle Supports article, or browse everything we have to offer in our Ankle Supports and Braces category page.
Have any questions? You can call our Customer Care Team at 020 7720 2266, or get in touch with us on Facebook, Twitter, or leave us your thoughts below!
Tags: Aircast A60 Ankle Brace, Ankle Pain, Foot and Ankle Pain, Sports Supports and Braces, Running
Shop Our Best Ankle Supports for Running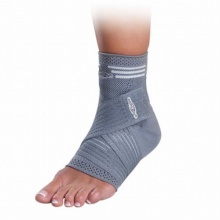 Tackle and prevent ankle injuries, ankle instability and ankle arthritis
Suitable for use playing sports, going shopping, going for walks and more
Slim and lightweight for use with most shoes, trainers and boots
Fits either the left or right ankle
---
Prevents rollover and ankle sprains with a plastic stabiliser
Designed for professional and amateur athletes alike
Comfortable to wear in almost any trainer or shoe
Quick and easy to put on Click for Sizing
---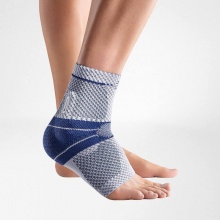 Comfortable, supportive brace for sore, injured or arthritic ankles
Breathable material is comfortable and gentle on the skin
Two pads massage the ankle joint with every movement for a relaxing experience
High elasticity for an easy and secure fit
---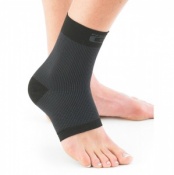 Effective support for strains, sprains and instability of the ankle
Helps support injured, weak or arthritic ankles during sports or daily life
Breathable fabric helps control moisture for excellent comfort
Slimline and lightweight design won't slow you down
---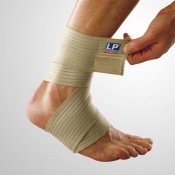 Provides support and compression to the ankle joint
Helps to reduce swelling and stiffness after injury
Made with extra strength elastic and transverse nylon
Suitable for use during most sports and activities