Top 5 Ankle Supports for Achilles Tendonitis
Friday, 3 July 2020 | Paul
Achilles tendon injuries can occur due to a whole range of reasons, but the healing process required for Achilles tendonitis can be a long and painful road. These types of injuries do not heal overnight and require a great deal of care and support for full recovery. The type of care you receive will also affect the possibility of these injuries occurring again.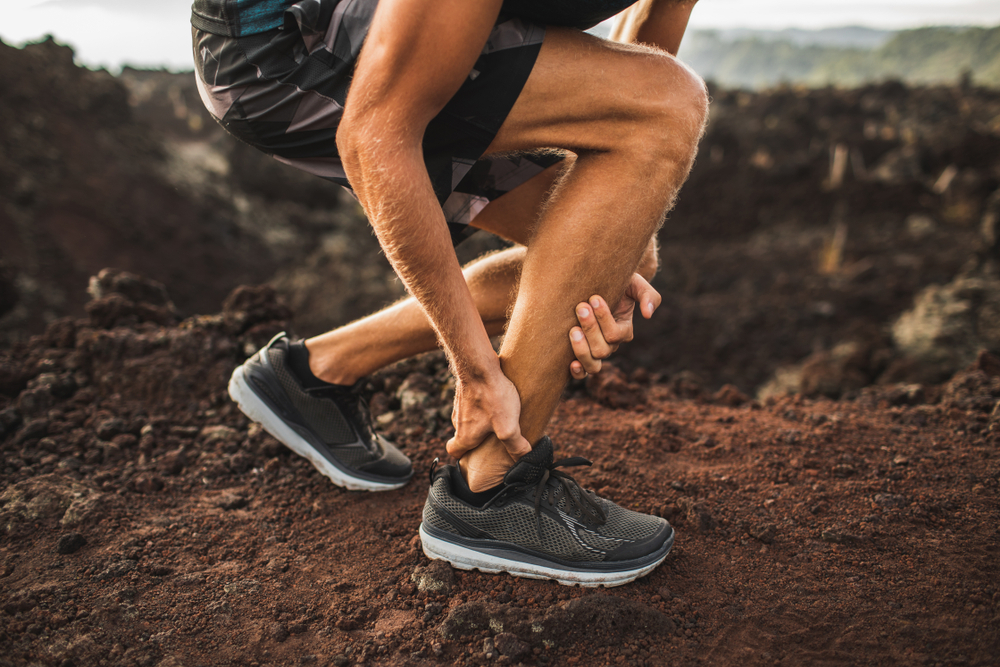 Protecting your ankle is critical to recovery
One way to make the recovery process a bit more comfortable and in some cases increase the rate of recovery is by using an ankle support. Ankle supports work to provide support and stabilisation, and prevent further damage to the torn tendon. If you're thinking about aiding your recovery with an Achilles tendonitis ankle support, please read on.
Should I Use an Ankle Support To Recover From Achilles Tendonitis?
Vigorous exercise such as running or training can cause tendonitis, a condition which causes your tendons to swell and become extremely painful. Achilles Tendonitis is reportedly the most common type of ankle injury to sustain during exercise. You may be tempted to rest and simply abide the pain, but Achilles supports are often recommended by medical professionals to facilitate and speed up recovery time. They do this through a three-tiered approach:
Stabilisation: Stabilise the ankle joint, preventing miss-steps and absorbing shock.
Compression: Compress the ankle, encouraging blood flow and recovery.
Support: Reinforce the Achilles tendon against accidental injury or future tears.
What Should I Bear in Mind When Purchasing my Achilles Support?
Before you decide which Achilles support you want, you need to decide on whether the support fits your needs:
How easy is the support to apply?
How much of my foot does the support cover?
How much movement does the support allow?
Our Top Five Achilles Tendonitis Supports
Best Overall Achilles Tendonitis Support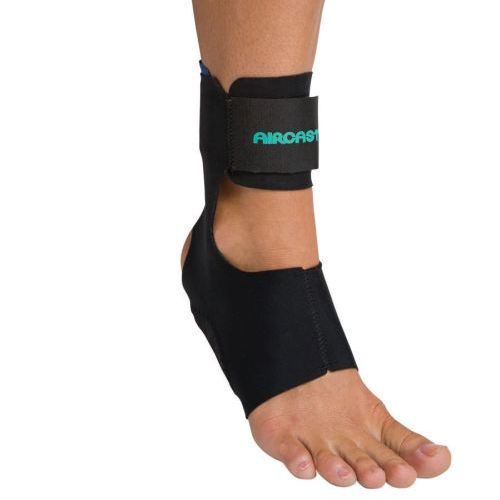 Our top recommendation for recovery from Achilles Tendonitis is the Aircast Plantar Fasciitis AirHeel Ankle Brace. This support applies pulsating compression to your ankle with every step, reducing swelling and discomfort. This beat-by-beat compression encourages blood circulation, facilitating your healing process. This is further supported by the brace's two interconnected air cells (located under the arch and on the back of the heel) which gently massage your foot to enhance recovery.
Suitable for wearing inside your shoes, this brace utilises a low-profile design which can slip into most footwear. To support user hygiene, the lightweight support is constructed from highly breathable fabric, preventing the build-up of bacteria through increased air-flow.
Best Achilles Tendonitis Support for Athletes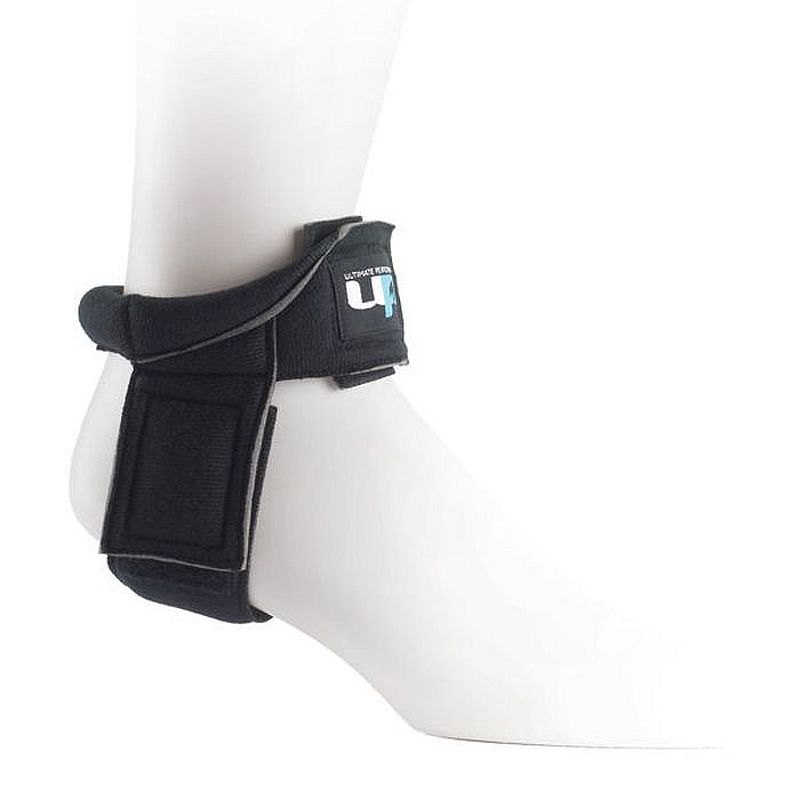 The Ultimate Performance Ultimate Achilles Tendon Support is specially designed to facilitate active people and their injured Achilles tendons. Constructed from a soft tube, the support is a perfect companion to runners and athletes. Promoting an early heel rise, the Ultimate Performance Support reduces further stress on the tendon, encouraging recovery. The support provides moderate support to the ankle, while an adjustable strap ensures a personalised fit and rate of compression.
The Ultimate Performance Support does not cover the whole foot and fixtures around the ankle and directly under. You can wear this brace with most footwear.
Best Achilles Tendonitis Support for Sensitive Skin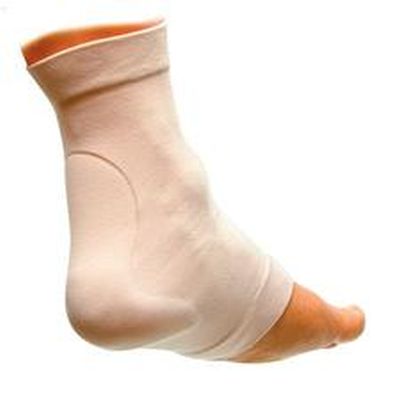 The GelSmart M-Gel Achilles Heel Protection Sleeve soothes and moisturises the heel, restoring it to optimum condition and reducing the pain from a tight and strained Achilles tendon. The sleeve is constructed from medical grade visco-elastic compounds, and can be trimmed to form a perfect fit. What makes the M-Gel Sleeve truly comfortable is its non-allergenic design, having been dermatologically tested for maximum comfort and care.
The brace covers the full area of ankle, much like a half-sock, and will fit comfortably under shoes and other socks.

Best Adjustable Achilles Tendonitis Support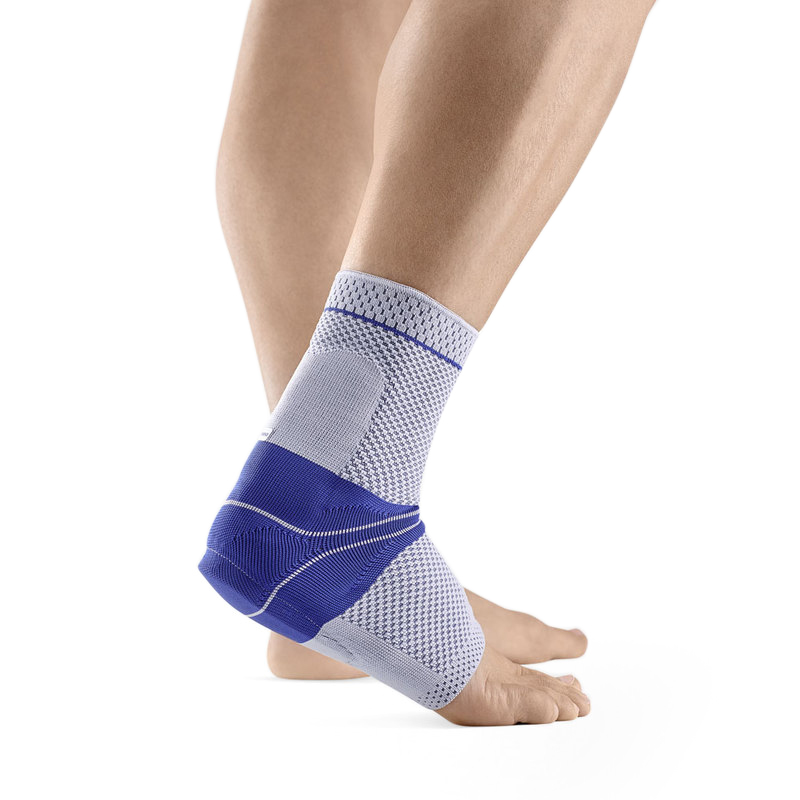 The Bauerfeind AchilloTrain Achilles Tendon Support is a discreet ankle brace that is suitable for light sport. The AchilloTrain is perfect for anyone who wants to adjust the level of compression and comfort they receive to personalise their recovery process. The support is provided with an anatomically contoured insert which produces a massage effect, thus stimulating the surrounding tissue.
Users can remove the insert as and when they require less restricted movement. It also features an integral heel cushion that relieves the tendon and helps minimise the force of impact.
Best Achilles Tendonitis Support for Compression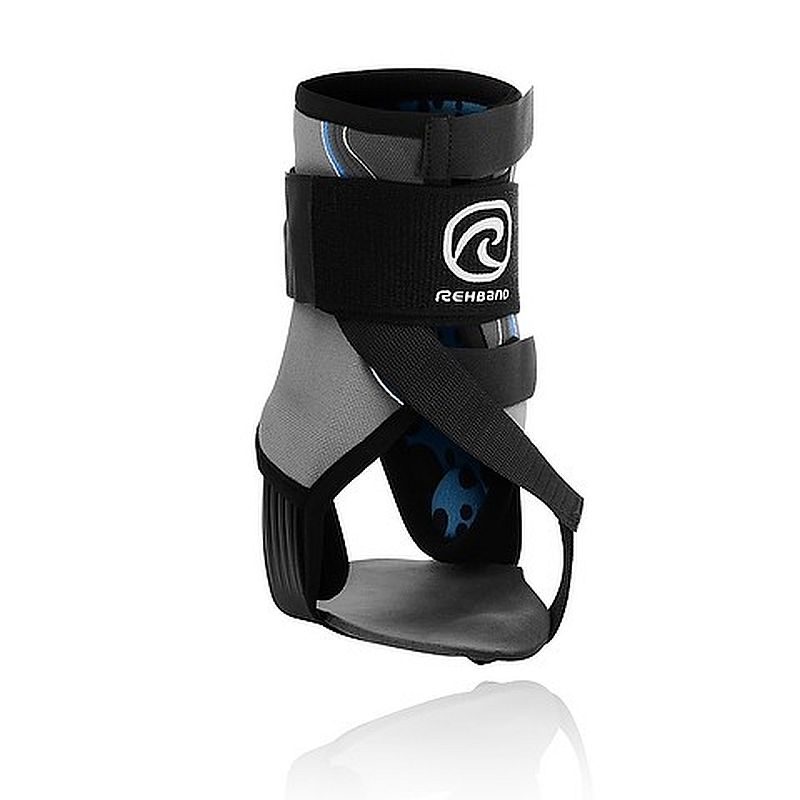 Designed for those seeking higher compression from their braces, the Rehband UD Neoprene Adjustable Ankle Brace is excellent for people at the start of particularly painful Achilles tendon injuries. This medically classified ankle strap is constructed from SBR/neoprene, which allows for greater warmth and blood circulation around the ankle, decreasing user recovery time. Meanwhile, the Polyolefin insole stabilises the arch and prevents mis-steps, without limiting plantar flexion and dorsiflexion.
This support is anatomically designed to fit closely to the foot and can be applied in 15 seconds without hassle.
Choose the Right Achilles Tendonitis Support
Choosing the correct ankle support for your Achilles Tendonitis is important, as no one injury is the same and people require different levels of support. For more information on our range of ankle braces, please see the Ankle Brace category on our website.
Tags: Ankle Pain, Ankle Supports, Post Surgery