Top 5 Amplified Mobile Phones For The Hard Of Hearing 2020
1 Comment
Thursday, 4 June 2020 |
Eugene
Modern mobile phones can be difficult to hear for many people, and difficult to use in general for many others. Whether your problem is the quiet volume of most phones, or the complicated touchscreens that seem impossible to navigate, there has to be a better way. Luckily, at Health and Care, we stock a wide range of mobile phones designed to solve these problems, with loud volumes suitable for the hard of hearing, and no-nonsense designs that make operating the phone simple.

Why Choose an Amplified Mobile Phone?
Our amplified phones aren't only great for the hard of hearing, they're designed for just about anyone who could do without the technical hassles of a modern smartphone. Our phones are:
Extra-Loud: Make missed words in conversation a thing of the past with receiver volumes up to 40dB (at least 8x louder than a standard phone!) and hearing aid compatibility
Easy-to-Use: Simplified home screens and loud, bright displays make it easier to read and use your phone than ever before
Safer: All of these phones feature a one-touch SOS button, letting you contact loved ones or authorities in seconds when needed
Our Best Amplified Clamshell Mobile Phone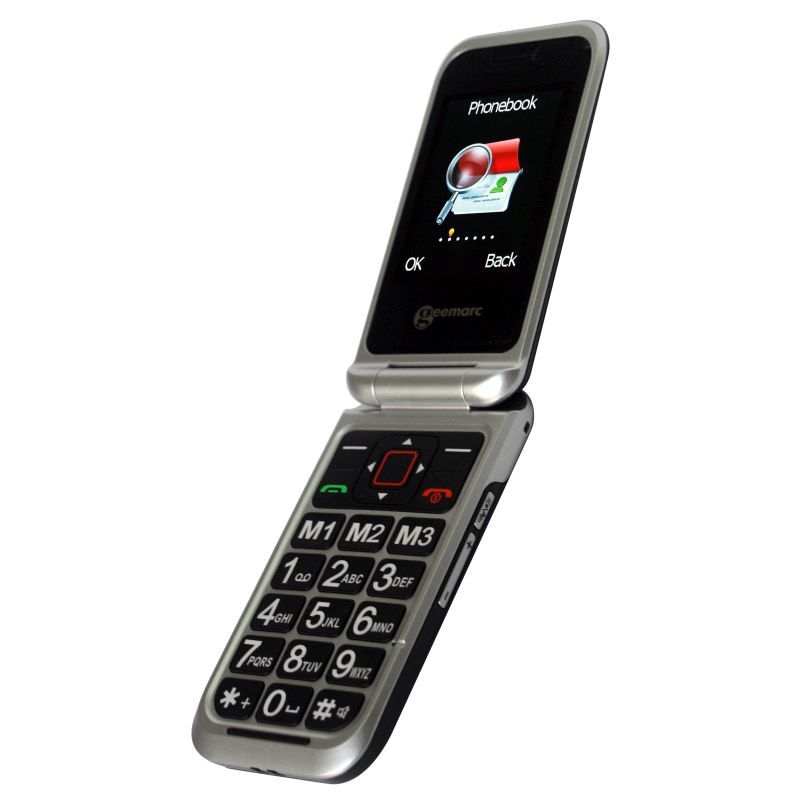 With a classic design and a receiver adjustable up to a booming 40dB (8x a standard phone), the Geemarc CL8500 Amplified Clamshell Mobile Phone is an all-round ideal choice for the hard of hearing. Fitting easily in your pocket, this big-button phone's ringer can be adjusted up to 90dB so you never miss a call, and can store up to 300 numbers in its phonebook. Fitted with three one-touch speed dial keys and an emergency SOS button, this phone is hard to beat in terms of volume, ease of use and safety.
Key Features: 8x louder than a standard phone; compact clamshell design
Our Best Amplified Smartphone for the Elderly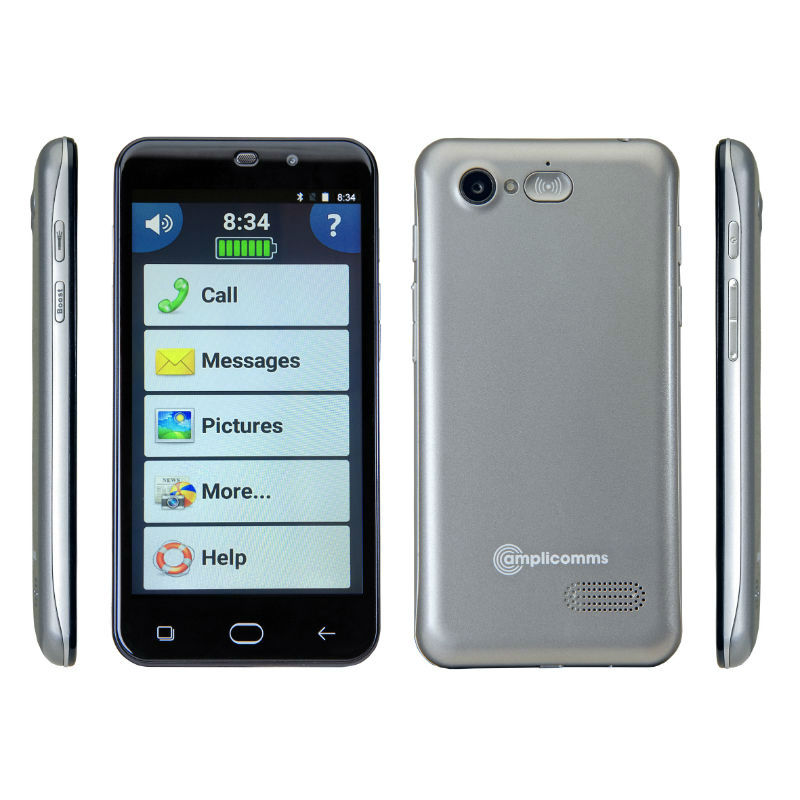 The Amplicomms PowerTel M9500 Senior Smartphone Mobile Phone makes touchscreens accessible to virtually anyone, taking the benefits of a smartphone and simplifying the design to eliminate hassle. A high screen resolution provides large, clear text for the visually impaired, and an extra-loud 40dB receiver means you'll hear every word. It also includes a simplified assisted GPS, ensuring you'll always know where to go.
Key Features: Simplified smartphone interface; benefits of a large screen without the hassle
Our Biggest-Button Amplified Mobile Phone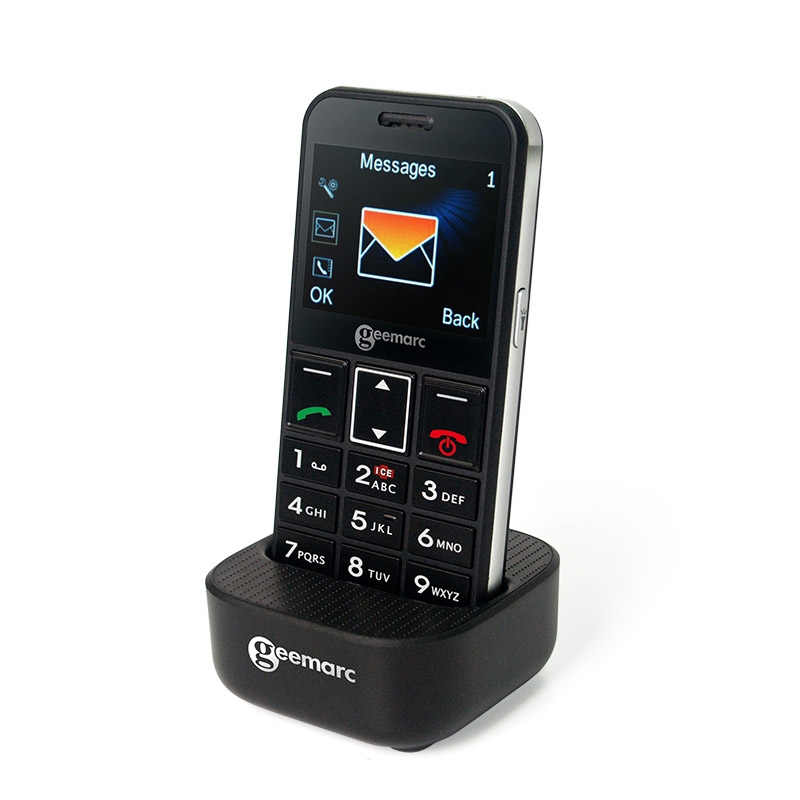 The Geemarc CL8360 Amplified Big Button Mobile Phone lives up to its name with big buttons that are easy to see and press. An amplified 35dB receiver and ringer make calls easy to hear and answer, and the large colour display is easy to navigate, even for those with some visual impairment. Hearing aid compatible, this phone will be easy to operate for virtually any user, with clear audio that perfectly captures the voice on the other end.
Key Features: Big buttons for easy navigation; great for visually impaired
Our Best Amplified Mobile Phone for High Frequency Hearing Loss
Last on our list is another compact clamshell with large, illuminated buttons, a loud 35dB receiver and a one-touch SOS button. The Amplicomms PowerTel M7000i Amplified Mobile Phone sets itself apart with tone control, that allows the sound of the receiver to be adjusted for those with either high or low frequency hearing loss. Easy to use with an extra-loud speaker phone and bright screen with large letters, this is another solid all-round choice.
Key Features: Tone control for high or low frequency hearing loss; bright, illuminated display
Our Best Mobile Phone for Emergencies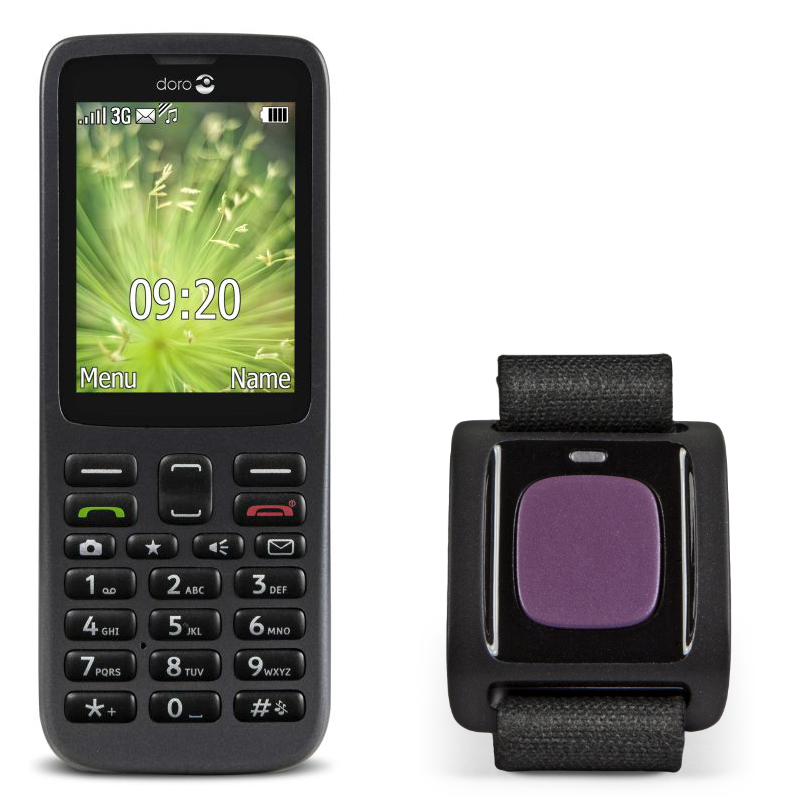 For those with dementia, or those at significant risk of falls, extra precautions should be taken in case the mobile phone is out of reach in an emergency. The Doro 5516 Mobile Phone for the Hard of Hearing with Alarm Trigger includes plenty of accessibility features and a loud receiver, but sets itself apart by including a wrist-worn alarm trigger. When pressed, this button texts and calls your top contacts to get help when you most need it.
Key Features: Loud phone with wrist-worn alarm SOS trigger for emergencies
The Final Verdict
Now that you've seen some of our favourite mobile phones for the hard of hearing, it's time to decide for yourself. If you're after a phone with a loud, clear receiver to hear the person on the other end as if they're standing next to you, these phones will do the trick. Likewise, if you're looking for a phone that has large, easy-to-read buttons with a large, easy-to-read screen, the phones on this page are an excellent choice. Finally, if safety is your aim and you want a reliable SOS emergency option to stay safe, these phones meet that need as well. All that's left is to choose your favourite, and enjoy calling that is easier than ever before!
If you aren't convinced, and would like to see all of the the options we have available, feel free to browse our selection of Amplified Mobile Phones for the Hard of Hearing.
Do you have any questions about our amplified mobile phones for the hard of hearing, or something to add? Share your thoughts below or find us on Facebook and Twitter!
Tags: Amplified Telephones, Hearing Impairment, Top 5 Guides, Visual Impairment
Shop Our Top Amplified Mobile Phones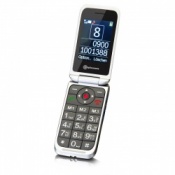 Handset volume: +35 dB;
SOS button;
High-resolution LCD display;
Easy to use with large illuminated buttons.
---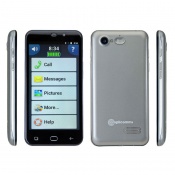 Brighter screen and larger font sizes for easier viewing
Louder ringtone and handset volumes
Hearing aid compatibility M4/T4
Simplified interface for more straightforward use
---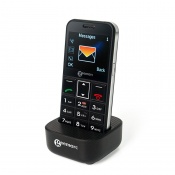 Amplified big buttoned mobile phone
Easy to use with a simple navigation system
Hearing aid compatible for maximum clarity
Emergency buttons for reassurance
---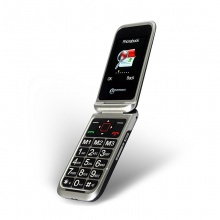 Extra-loud mobile phone designed for ease of use
Ideal for the hard of hearing looking for a simple phone
Clearly amplifies your calls up to 40dB (4x a regular phone)
Includes SOS and safety functions for peace of mind