Top 4 Ergonomic Keyboards of 2021
Wednesday, 16 December 2020 | Sam
Regular keyboards can cause stress and pain on your fingers and wrists, and can be unsuitable for people without the regular use of both their hands. Luckily, there are other keyboards available with ergonomic features that will help you type faster and more comfortably, and can cater to people with a range of impairments. Here at Health And Care, we want to make your decision as easy as possible so we've had our experts hand select four of our best ergonomic keyboards for reducing the symptoms of RSI and other conditions.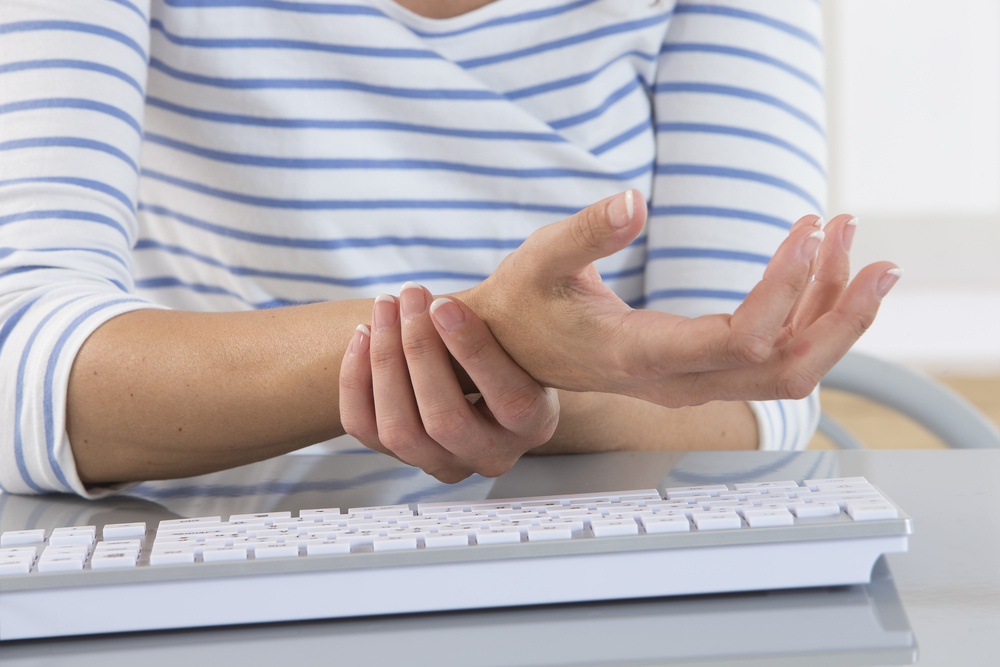 Our Best Ergonomic Keyboard for Standard Use
Maltron L90 Dual-Hand Ergonomic Flat Keyboard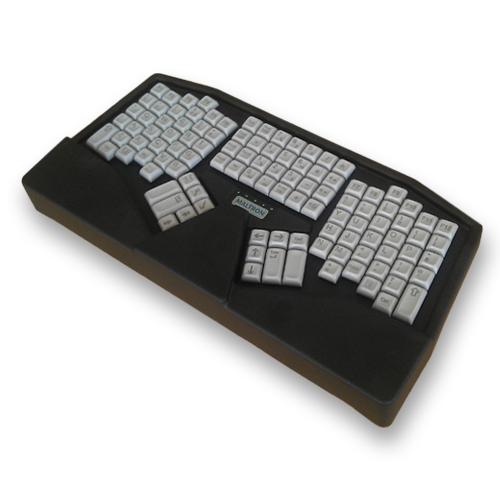 The latest in ergonomic technology, the Maltron L90 Dual-Hand Ergonomic Flat Keyboard is designed to alleviate stress and reduce tension in the wrists and fingers. Catering for dual-handed people, the keyboard has built-in palm resting pads for relaxation and reduced fatigue, and a central number cluster to reduce finger movement and increase typing speed. The keyboard is available in a range of layouts, such as QWERTY or Dvorak, and models and can be purchased in either black or grey. This is a perfect entry-point for people who are curious about ergonomic keyboards and is available for both Mac and PC.
Key Features: Great entry level ergonomic keyboard; reduce fatigue and strain
Our Best One-Handed Ergonomic Keyboard
Maltron Single-Hand Keyboard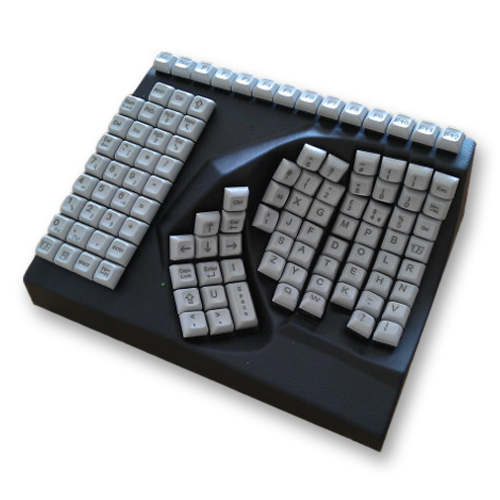 For people without the use of one functioning arm, the Maltron Single-Hand Keyboard is designed with carefully selected ergonomic features to support one-handed typing. The keyboard utilises a 3D design that fits different shaped hands or fingers with ease, giving you faster control over your typing. Both left and right hand models are developed for "Soft Touching", and there are Push on and Push off keys for Shift, Control and Alt functions, essential for single hand use. Experts have recorded impressive speeds of up to 85wpm (Words Per Minute) using the keyboard.
Key Features: Fantastic technical ergonomic keyboard for single-hand use; reduce stress and frustration; 85wpm recorded
Our Best No-Hand Keyboard
Maltron Mouth/Stick Keyboard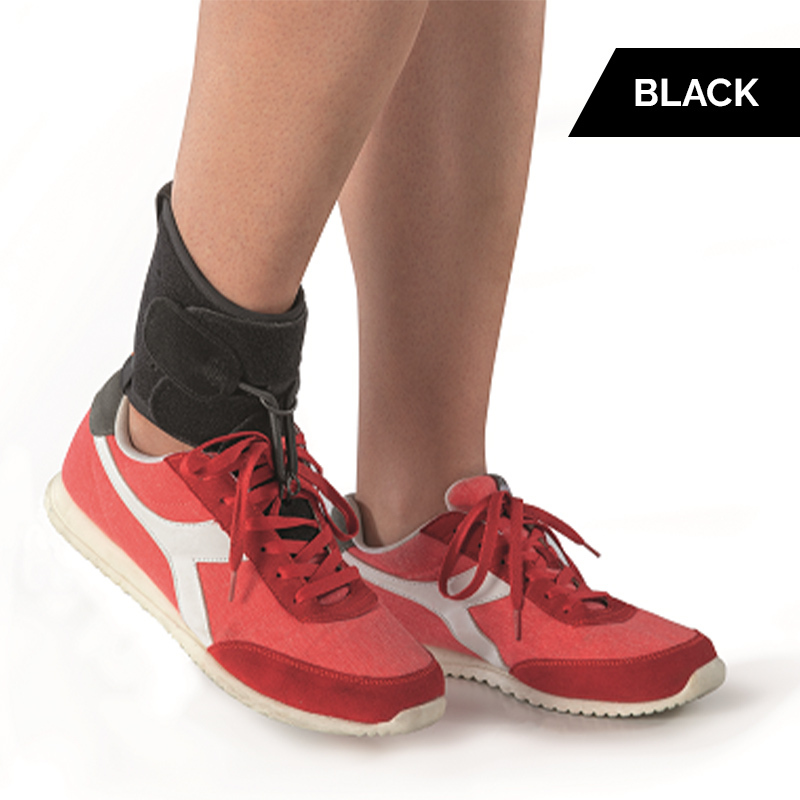 Designed for people with conditions that affect the use of both arms, the Maltron Mouth/Stick Keyboard utilises a streamlined ergonomic design that reduces frustration and stress. The keyboard features a rectangular concave design which matches natural head and stick movement. Most used keys are centred as a cluster, minimising single finger/stick activity and allowing for faster typing. The keyboard is fitted with VESA 100mm threaded mounting holes that allow the keyboard to be attached to most computer monitor arms. The model has Push on and Push off keys for Shift, Control and Alt functions. There is also an option to turn off key repeating on the keyboard, or set it to SLOW, MEDIUM or FAST. This is an essential product for people without the use of arms to speed up their typing.
Key Features: Streamlined ergonomic keyboard for mouth/stick or single finger use; type faster and easier with added comfort
Our Best Keyboard for Visual Impairments
Maltron Expanded Keyboard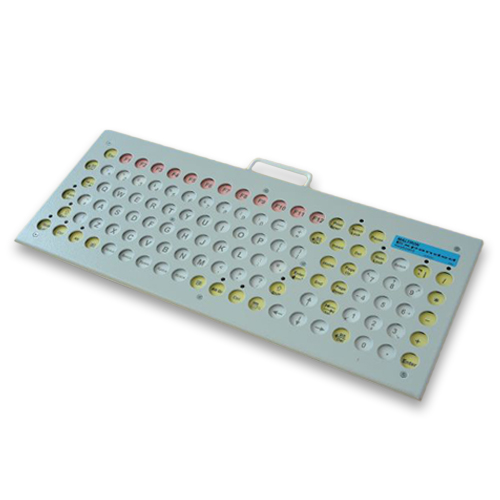 Originally designed for people with Cerebral Palsy, the Maltron Expanded Keyboard provides huge accessibility to most physically disabled and visually impaired people. This is our largest keyboard with an impressive surface area (62 x 23cm) and a built-in keyguard, reducing type areas and producing higher work rates. The keyboard is constructed using strong and durable steel and has an easy wipe surface. Not only does the keyboard have indicator LEDs, but boasts large clear characters and key labels: black on white for alphanumeric and cursor keys, black on pink for function keys and black on yellow for control keys. The keyboard includes a USB Connector with an in-line 5 pin DIN type snap-connector which is designed to separate if the cable is pulled too tight, a fail-safe mechanism to prevent damage to computer. You can programme the keyboard to support either QWERTY or FoU layouts, and there are Expanded Keyboards available with in-built Audio-Feedback.
Key Features: Ergonomic keyboard with a range of expanded features for people with physical or visual impairments; high accessibility
Choose the Right Ergonomic Keyboard
Choosing the correct ergonomic keyboard is important, as different keyboards are built for different needs and stages of impairment. For more information on our range of keyboards, please see the Ergonomic Keyboards category on our website.
Have any questions? You can call our Customer Care Team at 020 7720 2266, or get in touch with us on Facebook, Twitter, or leave us your thoughts below!
Tags: Arthritis, Visual Impairment, General Health, Repetitive Strain Injury
Shop Ergonomic Keyboards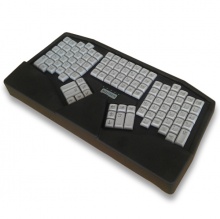 Ergonomic keyboard to reduce wrist and hand pain
Ideal for people looking to try an ergonomic keyboard
Dual-hand 2D design for standard keyboard users
Available in 3 layouts for either Mac or PC
---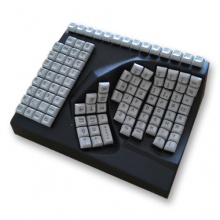 True 3D ergonomic design for single-hand use
Allows for full computer input with one hand
Recorded speeds of 85 WPM
Available for left or right hand in two colours
---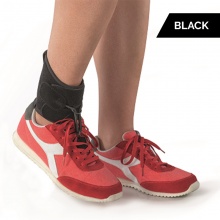 Ergonomic keyboard for mouth or single finger
Perfect for people without the use of their hands
Concave rectangular shape for faster typing
Available in PC/Mac and two distinct colours
---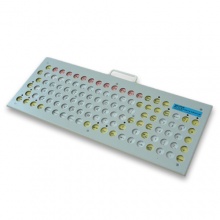 Expanded ergonomic keyboard
Large, strong and durable
Easy-wipe surface
Available with audio feedback