Thinking of Getting Into Table Tennis?
Thursday, 2 November 2017 | Paul
Here at Health and Care we're always on the lookout for new and exciting ways to stay active and this time we're definitely onto a winner. From humble beginnings as a 19th century parlour game, table tennis has come a long way in recent years and is now more popular than ever before. For some it's a competitive sport played at a local club, while for others table tennis is a gentle pastime practiced at home with friends or family. Either way, it is almost unique in its diversity and universal appeal.
It's also an incredibly accessible sport, played by an estimated 25,000 individuals in the UK who have disabilities. The British Table Tennis Association for the Disabled continues to go from strength to strength, with Team GB racking up 14 medals at the recent PTT Belgian Open, and attention now turning expectantly to the World Championships in Slovenia next year.
It doesn't matter where you play or how often, table tennis is an activity that can be enjoyed by just about anyone. If you're thinking of picking up a bat and ball and investing in a table, here's a little inspiration to get you started…
The Table Tennis Conversion Kit
If you're looking to dip a toe into the world of table tennis before diving in, our first option could be just right. This crafty conversion kit will transform most tables and flat surfaces into a temporary table tennis arena, before simply storing away in two separate pieces. It comes with a net as well as two basic bats and three balls.

The Butterfly Compact Indoor Wheelaway Table
Mixing performance and practicality, this highly convenient table is ideal for someone who has perhaps tried table tennis before and would now like to play a little more regularly. Available in two different thicknesses and as an outdoor version, it is slightly smaller than a standard table and will fit comfortably into most spaces in the house or garden.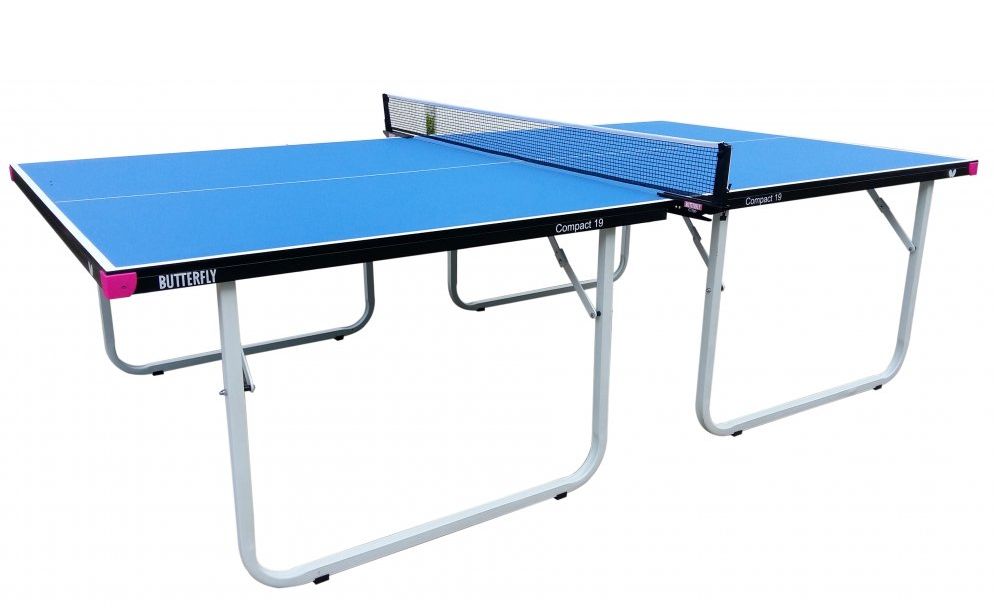 The table folds neatly in half and onto a set of wheels, enabling effortless movement and storage. Included with the table is an attachable net, two sponge bats and three balls.
The Butterfly Easifold Indoor Table Tennis Table
Heart set on your new hobby? Our third option will give you everything you need to start playing and improving straightaway.
The Butterfly Easifold Indoor is still the top selling table tennis table in Britain and for good reason. It's of standard competition size, with a high performance surface and all the sparkle you would expect from a premium quality table.
An innovative storage system ensures the Easifold Table lives up to its name and continues to impress long after play has finished for the day. Both halves fold onto separate metal undercarriages, which are each supported by four fully mobile wheels.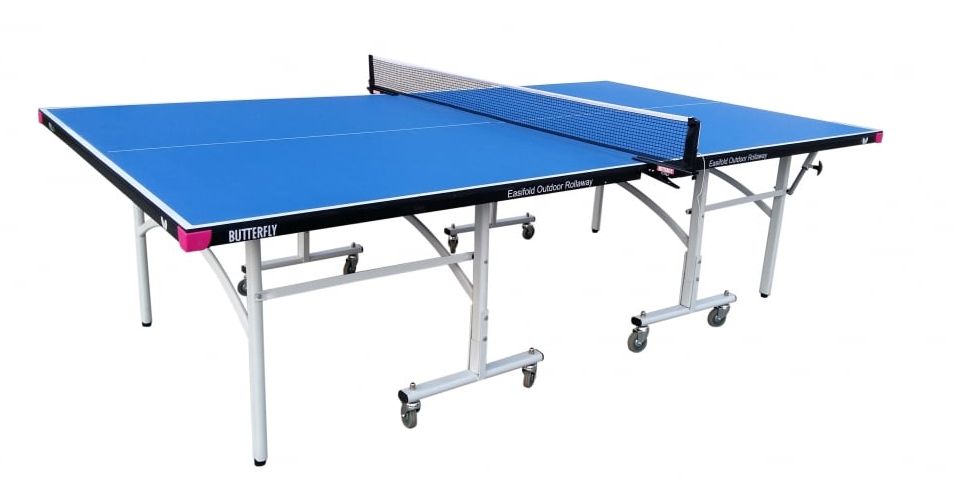 The Butterfly Easifold Table comes with a net as well as two sponge bats and three balls. However, here are a few additions you might want to consider to take your table tennis experience up a level.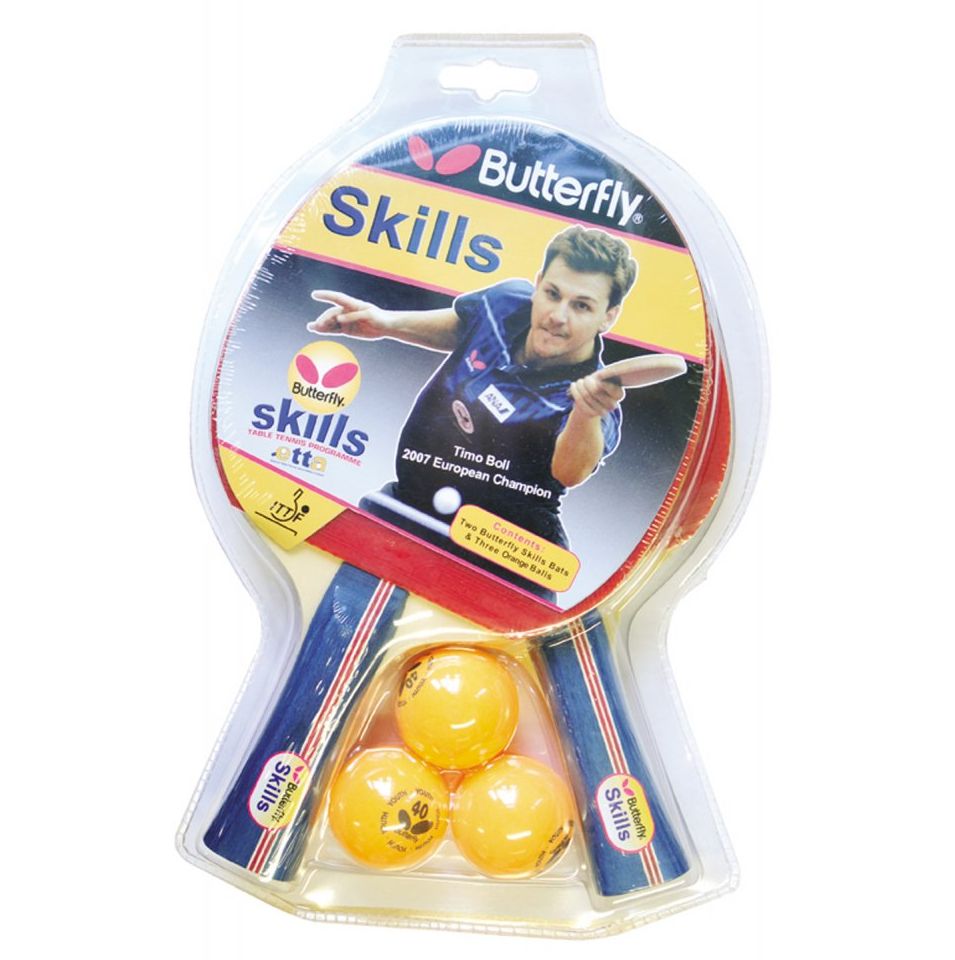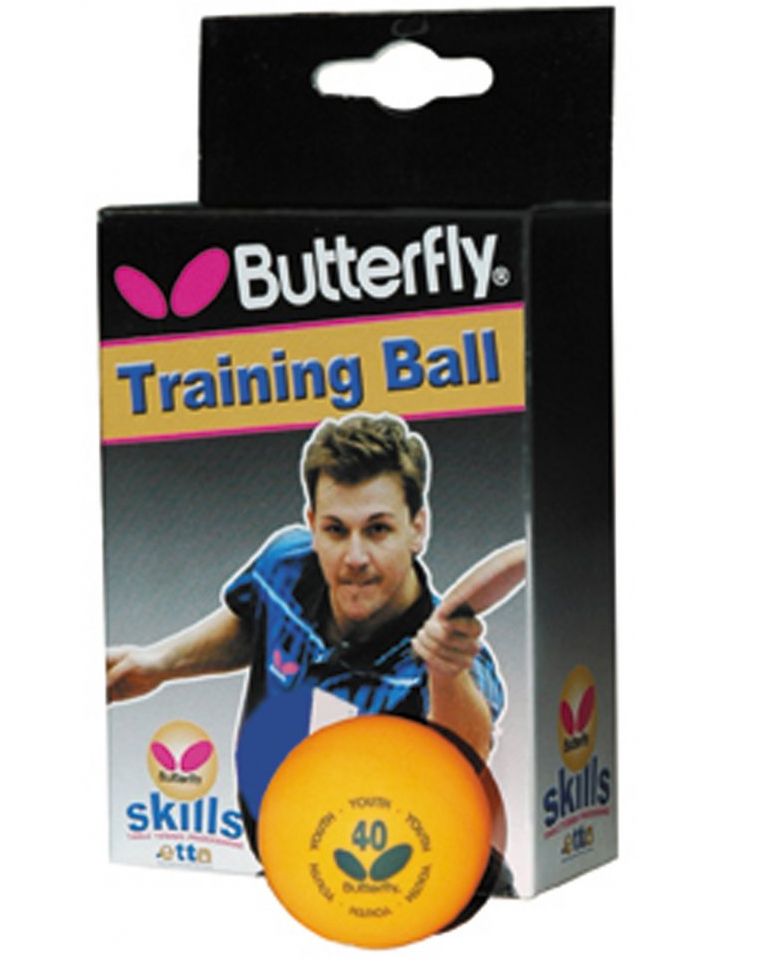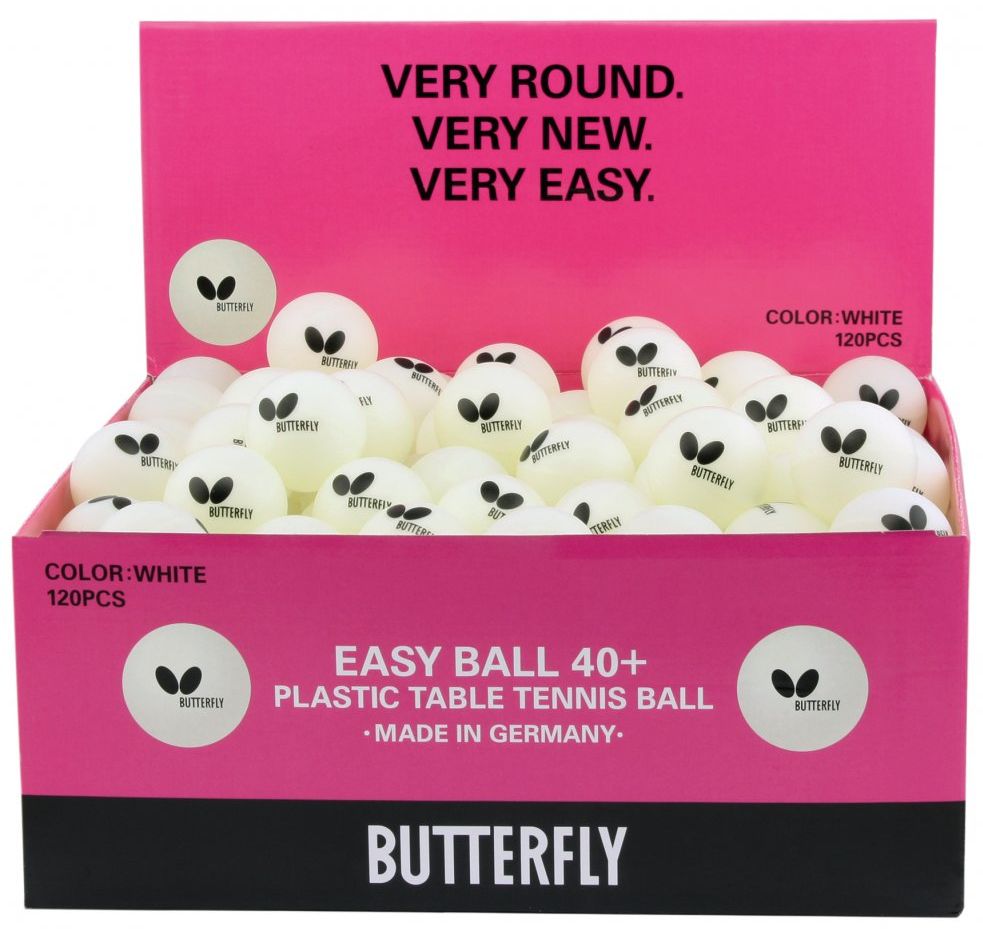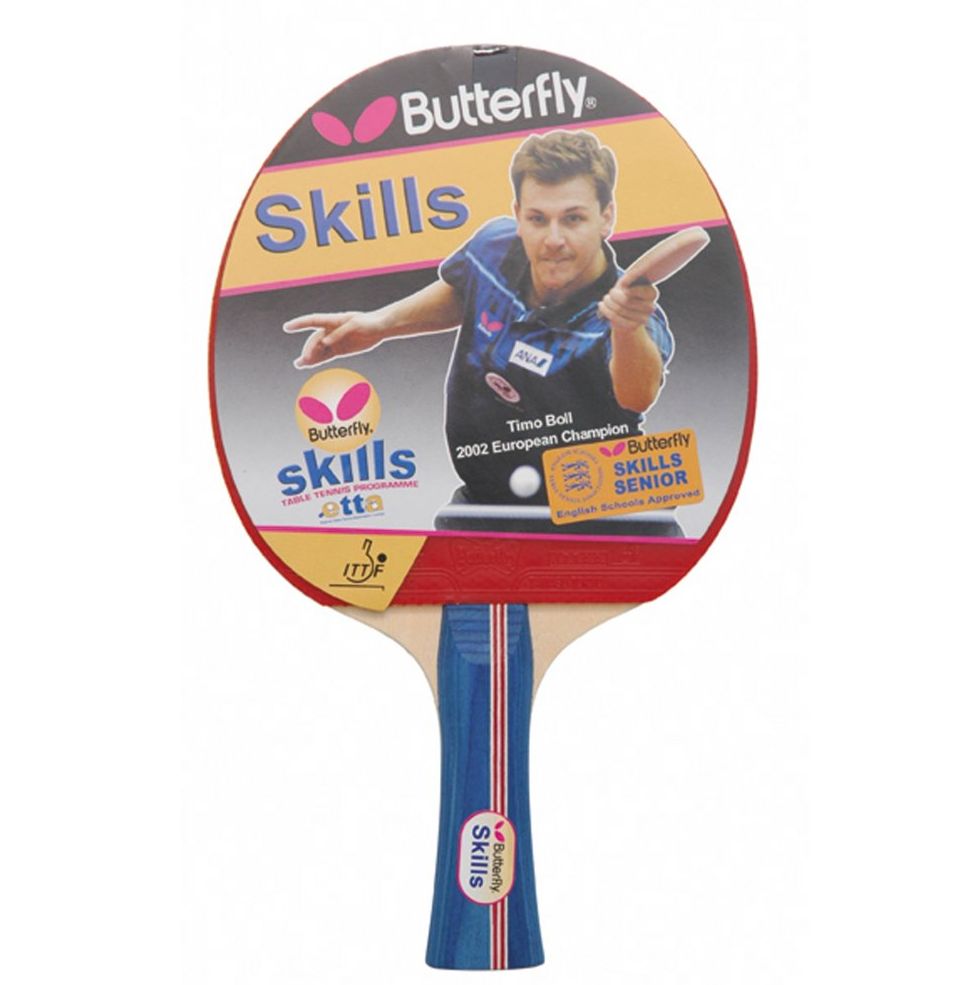 Want to Find Out More?
Head over to the health and care website now to check out our new and improved table tennis range. You'll find more tables of every size and shape, as well as loads of bats, balls and other accessories to suit everyone from complete beginners to experienced players.
Shop Related Products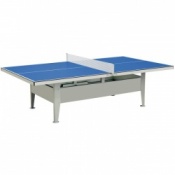 Extremely robust outdoor table tennis table

Strong construction, 10mm melamine board

Official ITTF dimensions

Ideal for commercial use
---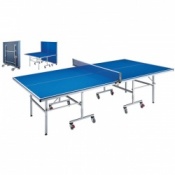 Top quality, best selling table tennis table

Strong construction, melamine board

Official ITTF dimensions

Simple and easy folding closure