Therm-IC Socks: What's the Difference?
Tuesday, 3 December 2019 | Amy
Whether you're going skiing, looking to suppress Raynaud's disease symptoms, or simply looking for an effective way of keeping your feet warm in winter, the Therm-IC Socks range may be exactly what you need. With so many Therm-IC socks to choose from, you may be wondering: what's the difference? Thankfully, we're here to help!
There are three types of Therm-IC socks for you to choose from: Comfort Heat Socks, Uni Heat Socks, and Multi-Heat Socks. To help you find the best pair for you, we've detailed below the benefits of each style of sock. You'll also find that they're available in a choice of batteries, some with Bluetooth capabilities, so we've gone into a little detail about these too.
Which Socks Should I Choose?
We'll expand on the benefits of each style of sock in the next section, but first we can take a look at the three Therm-IC socks at a glance. Each model is suited to the following:
Therm-IC Powersock Comfort Heat Socks
The Therm-IC Powersock Comfort Heat Socks are particularly suited to winter sports such as skiing and snowboarding. The socks utilise a high-tech heat transfer system that provides even circulation of heat across your feet. The Xitaint fibres in the socks keeps feet even warmer for longer.
The Comfort Heat Socks are available in styles for both men and women. Each style can be purchased in a choice of sizes to ensure the most comfortable fit.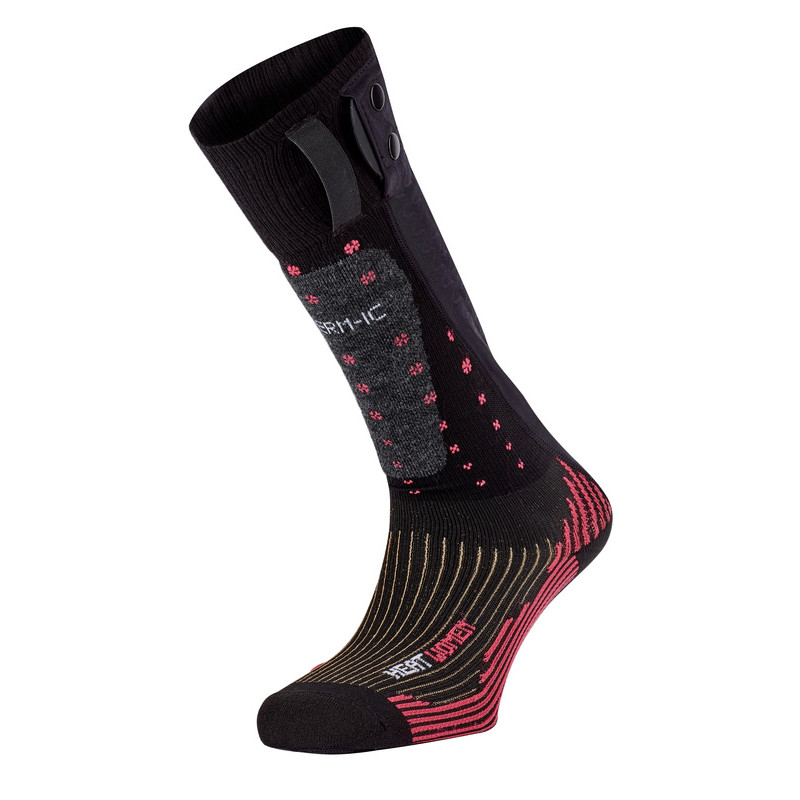 Therm-IC Powersock Uni Heat Heated Socks
Similar to the Comfort Heat Socks, the Therm-IC Powersock Uni Heat Heated Socks are ideal for winter sports. These are provided in a black-and-grey unisex style that's particularly useful if you prefer a sock that's a bit more neutral to blend in with the rest of your sports gear.
The Uni Heat Heated Socks also incorporate Xitaint fibres and the high-tech heat transfer system, with the even circulation ensuring that no part of your feet feels colder than the rest. The socks are available in a choice of sizes for optimal comfort and fit.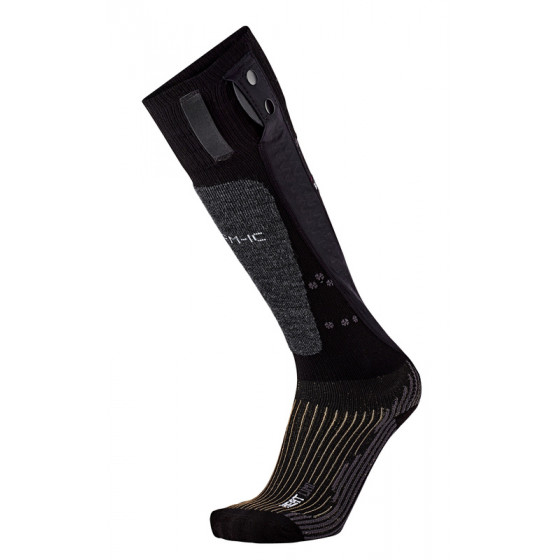 Therm-IC Powersock Multi Heat Heated Socks
The best Therm-IC choice for outdoor footwear, the Therm-IC Multi Heat Heated Socks feature soft synthetic materials that make them ideal for wearing them for longer periods throughout the day. They also incorporate Xitaint fibres for a more consistent heat.
With a neutral black-and-grey design and a choice of sizes, they are ideal for keeping your feet warm as you go about your day. Whether you're walking the dog or heading out to work, wearing a pair of Multi Heat Heated Socks will keep your feet feeling snug.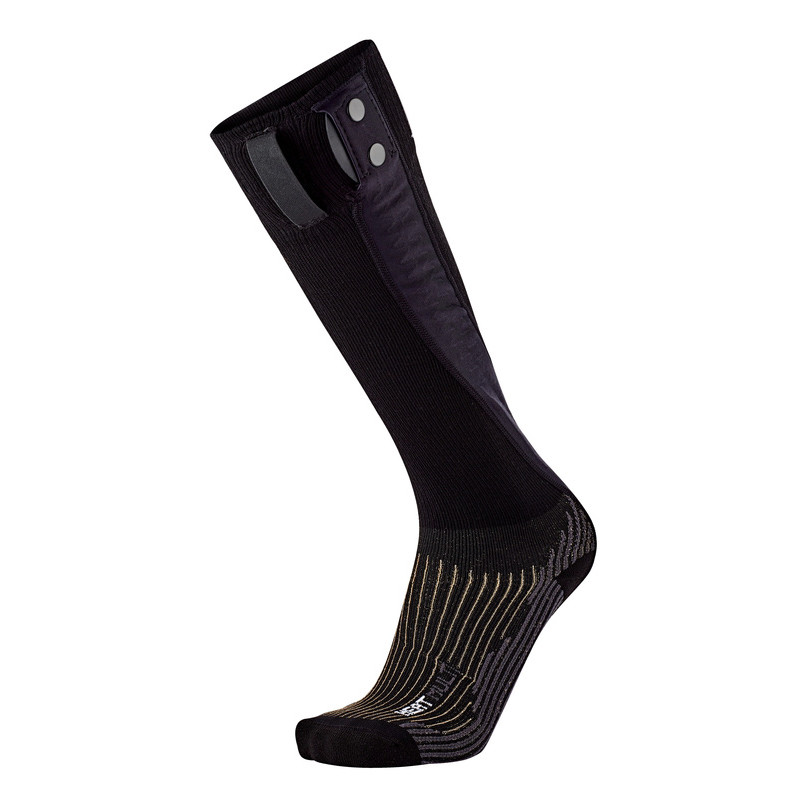 Which Battery Pack Do I Need?
Once you've decided which pair of socks are best for you, it's time to decide the type of battery pack you'd like. Each pair of socks can be used with a choice of four batteries, and they are as follows:
Each battery offers three heat settings: Low, Medium, and High. The lower the heat setting, the longer the battery life. The S-Pack 700 and 700B batteries provide a minimum of 2 hours of heat on the highest setting, which the 1200 and 1200B batteries provide at least 3.5 hours of heat when used on the highest setting.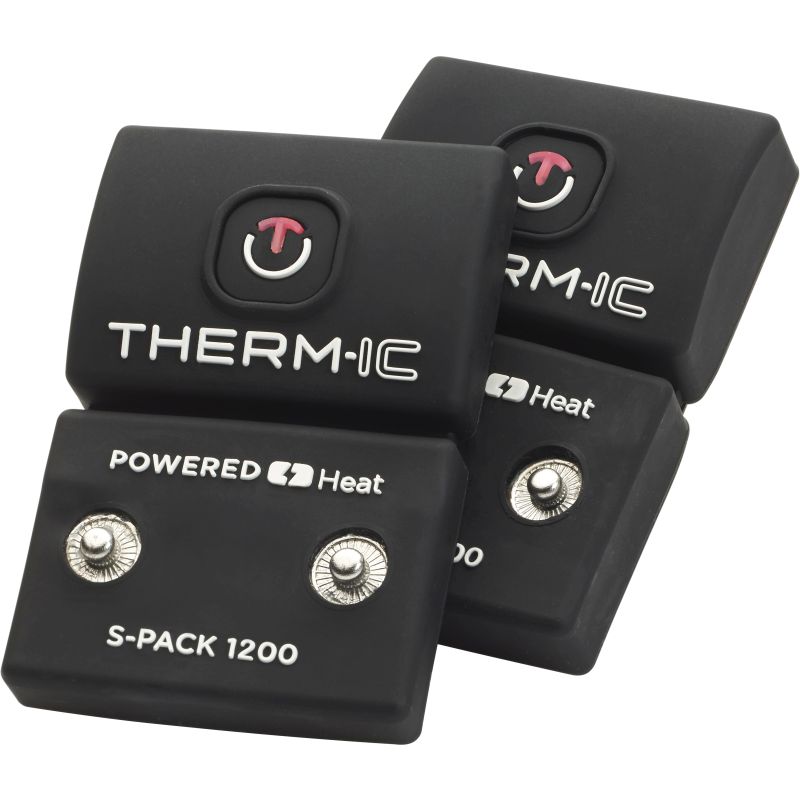 If you're still undecided about which pair of Therm-IC socks is right for you, get in touch with our customer care team at helpdesk@healthandcare.co.uk. Alternatively, reach out to us on Twitter or Facebook or leave us a comment below!
Tags: Brand Focus, Hand and Foot Warmers, Keeping Warm, Product Focus, Skiing, Socks, Thermal Clothing, Winter Essentials