The Best Way To Keep Your Outdoor Seating Area Warm
Friday, 9 April 2021 | Paul
Where To Start?
Introduction
Whether you own a bar, a restaurant or a gallery, it's no secret that customers like to stay warm, especially in the cold winter months. As many of us are encouraged to eat and drink outdoors due to the ongoing coronavirus pandemic, it's essential that business owners capitalise on making the best outdoor seating area possible.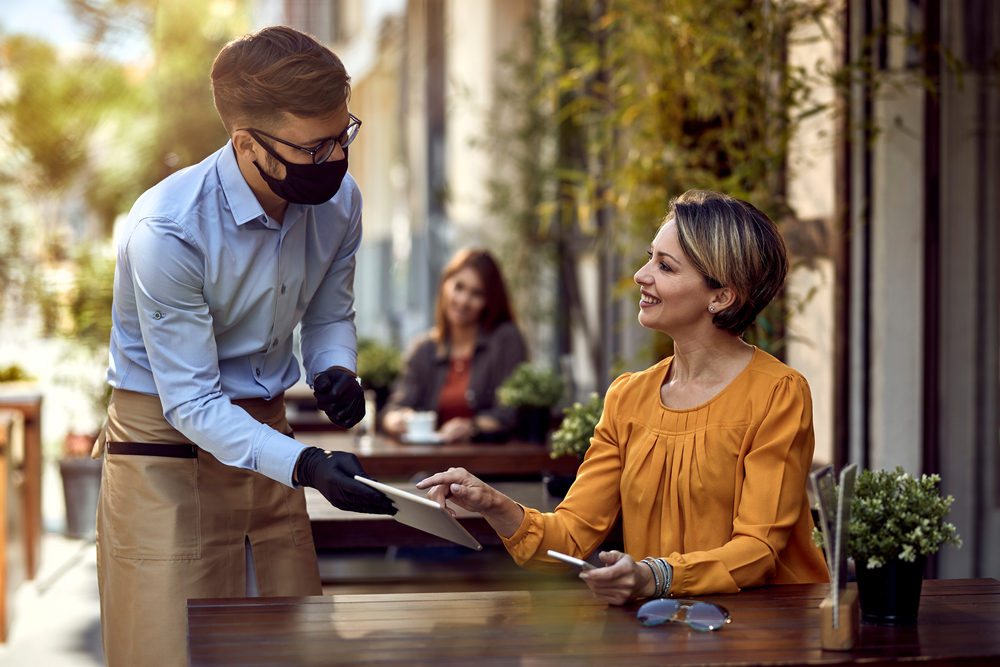 Keeping your customers warm is essential for good reviews!
Maintaining the warmth of your outdoor area can be costly however, especially if your venue relies on electric heaters. These types of heating appliances burn through expenses like nothing else, and could really diminish any potential profit. This is especially harmful to small businesses in their first year - so it's important that we cut these margins as much as possible.
Why Heat Lamps Are Bad For Business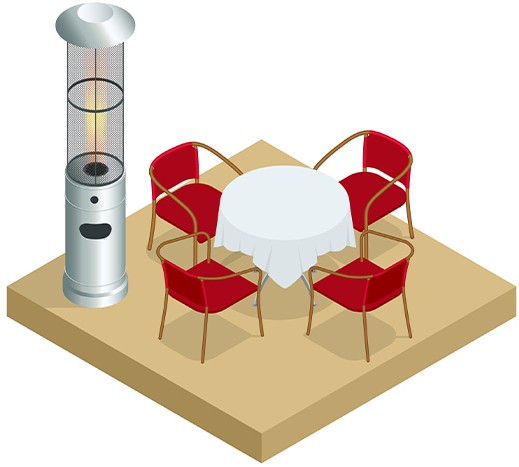 ​It might be tempting to spend your savings on outdoor heating lamps, but this will impact your profits!
Patio heaters can often cost as much as 10p per KW, per hour, per lamp
They can be broken through constant customer interference
Repairs are probably necessary after a couple of months
They may pose a significant health and safety hazard
The Best Way To Keep Your Outdoor Seating Area Warm
If patio heaters aren't the best choice, what should you do? Well if you're looking for the most cost-effective, energy efficient and comfortable way of keeping your outdoor area warm for customers, then this might be your lucky day!
The HomeGlow B-Warm Heated Seat Cover
If you're looking for reliable warmth at a low cost, the HomeGlow B-Warm Heated Seat Cover is the best product. Designed to perfectly slip over chairs and sofas, this adjustable seat cover provides customers with the warmth they need at no crippling cost to your business!

How Does It Work?
The B-Warm is pretty straightforward, but it's efficiency is undeniable:
The mains-powered HomeGlow B-Warm Seat Cover provides customers with their own heating source
Allows background temperatures to be reduced
It's extremely safe with an automatic shut off function
Low level of heat ensures system stays at a constant safe temperature
The Economic Way To Keep Customers Warm and Happy
While patio heaters can cost upwards of 10 pence an hour each to heat an area, the HomeGlow Seat Cover costs as little as 0.5 pence an hour to use! This is a huge saving opportunity for new businesses, especially restaurants and bars, looking to preserve their purses in the challenging winter months. Remember - for every reduction of one degree Celsius in background heating up to 10% can be saved on heating bills!
Perfect For Restaurants and Bars
If you're opening or renovating your hospitality premises, it's essential that you boost your comfort factor, especially as your first reviews are going to count! The HomeGlow Seat Cover is a great cost-effective way to make customers feel truly valued.
How Large Is the HomeGlow B-Warm?
The HomeGlow Heated Seat Cover has a width of approximately 45cm and a length of approximately 165cm. We would recommend measuring the seat that you wish to use with the cover prior to placing an order!
What Chairs Can the B-Warm Be Used With?
The B-Warm is suitable for most styles of armchairs, as well as some sofas. To determine if the B-Warm will work for your chair, you can consult the instruction booklet included in the listing.
What Else Is Available?
If the B-Warm Seat Cover doesn't appeal to you, there's always the Pressure Relief Bed Fleeces. These remarkable fleeces provide lasting warmth and comfort, and their 18 x 18 inch size is perfect for chairs and sofas.
Make Your Savings Today!
Don't miss out on making some key savings for your business. Outdoor heating expenses are no laughing matter, and with the HomeGlow B-Warm Seat Cover, you can save a fortune.
For more hot picks, check out our Temperature Management and Heating and Warmth categories.
Have you tried the HomeGlow? Let us know what you think below! Alternatively, why not reach out to us on Twitter or Facebook?