The Best Pregnancy Cushion of 2021
Sunday, 27 December 2020 | Paul
There are a lot of wonderful things about pregnancy, but it can come with a fair few challenges. Your body goes through all sorts of changes which can make it very difficult to get comfortable, especially if you have a sedentary job and spend most of your day confined to the same position. This can end up putting excess strain on your, legs, lower back and coccyx.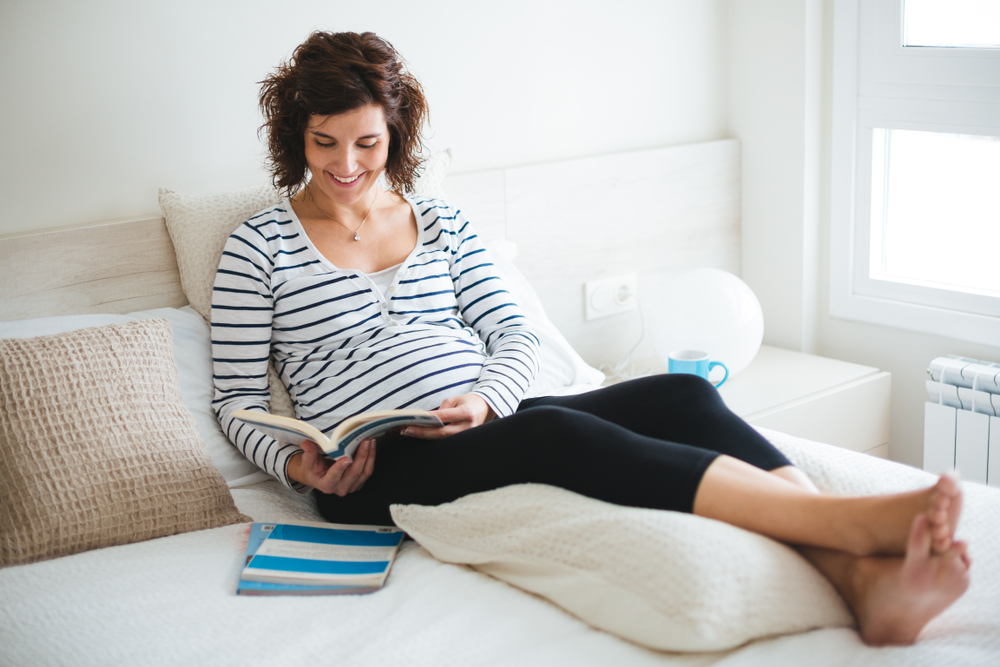 In this article, we'll be covering the two easiest ways you can combat such discomfort. By paying close attention to your posture and investing in a good pregnancy cushion, you can reduce pain and prevent injury to your body. Read on for posture tips as well as our experts' pick of the best pregnancy cushion on the market.
Maintaining Good Posture During Pregnancy
As your centre of gravity can change during pregnancy due, it's important that you try to maintain good posture to reduce the stress on your back and pelvis. A supportive cushion can be a big help while you're sitting, but there are a few other steps you can take to reduce the stress on your body more generally, including:
Sustaining an upright position with relaxed shoulders, even when you walk
Keeping your feet flat on the ground when you sit (adjust you chair if you use a cushion)
Using a small pillow or rolled towel to support your lower back while you sit
Checking your work space is at the right height so you don't strain your neck
Avoiding twisting motions, especially when standing up or lifting
Our Pick for the Best Pregnancy Cushion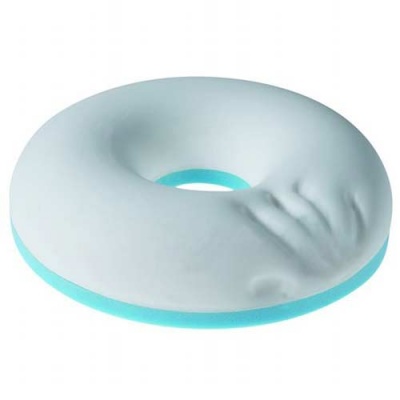 The Harley Designer Memory Foam Ring Cushion is a fantastic solution if you find sitting uncomfortable during pregnancy. Generally, memory foam ring pillows can allevaite pain in the lower back and legs as their shape helps to reduce pressure in key areas of the body. The Harley Designer cushion is particularly effective as it contains viscoelastic memory foam, which is one of the most effective pressure relief materials available.
Versatile Use
Sitting for long periods of time isn't just a problem you might encounter at home; it can also effect you while you're driving or at work. The Harley Designer Ring Cushion has great versatility as it is compact and lightweight. It can be fitted onto practically any office chair or car seat and can be easily transported between locations, so you can enjoy supreme comfort and pain relief no matter where you are.
Will It Keep Me Cool?
Overheating is a common health complaint during pregnancy due to hormonal changes and an increase in blood flow to you skin. Luckily, the Harley Memory Foam Ring is more ventilated and breathable than most standard cushions thanks to the open portion in its centre, so it can keep you cool even if you're seated for a long time. Its pressure relieving properties can also help to minimise sweating and moisture related sores, so you can feel fresh and comfortable all day.
Pregnancy Pillows and Cushions for Sleeping
While the Harley Designer Memory Foam Ring Cushion is a great pregnancy cushion for daytime use, there are many other cushions and pillows that can target pregnancy problems you may encounter when you got to bed. Here are some of our favourites:
The Original Pillow with a Hole - Sleeping on your side can be more comfortable during pregnancy. This pillow can properly support your head and neck while you're in this position and simultaneously eliminate any issues with ear pain.
The Sissel Comfort Support and Relaxation Cushion - Provides sufficient support if you need to lie on your back and prevents abdominal strain.
The Sealy CoolSense Cooling Pillow - Covered in a cool-touch fabric, this pillow can help regulate your temperature while you sleep and can make managing night sweats and hot flashes a little easier.
Follow the links above to find out more about each product.
No More Pain From Sitting
We believe the Harley Designer Memory Foam Ring Cushion is an excellent way to make sitting for long periods far more manageable during pregnancy. At the same time however, it's important that you pay attention to your posture to relieve pressure on your back and pelvis. For improved comfort while you sleep, be sure to check out our selection of pregnancy pillows listed above.
Which pillow have you found most helpful? Let us know in the comments below, or find us on Twitter and Facebook!
Tags: Pillows, Sleep Better
Shop Pregnancy Cushions
Ring cushion for comfort and pressure relief
Ideal for relief of problems from back pain to hemorrhoids
Made with memory foam to mould to the body
Provides comfort while sitting for long periods
---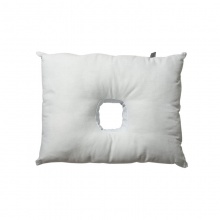 Pillow with a hole in its centre to relieve pressure on ear
Ideal for those who suffer from ear pain or chondrodermatitis
Zipper makes removing stuffing and adjusting firmness easy
Hypoallergenic pillow to reduce allergies
---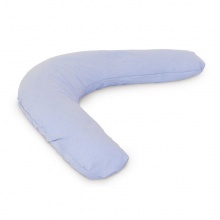 Long bolster cushion for comfort and relaxation
Ideal for supporting mother and baby when nursing
Polystyrene microbeads dynamically mould to fit your body
Machine washable for lasting hygiene
---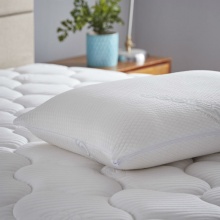 Pillow with cooling fabric to prevent overheating
Ideal for those who overheat at night
Medium firmness for effective neck support
Suitable for those with allergies