The Best Pillow for CNH 2021
Sunday, 27 December 2020 | Paul
CNH can be a real pain; it can cause a sore bump to form on your ear, making it difficult to sleep on your side or even wear headphones. If you've been suffering from the condition for a while, you may not remember what it's like to have a good night's sleep. Luckily, there is a solution.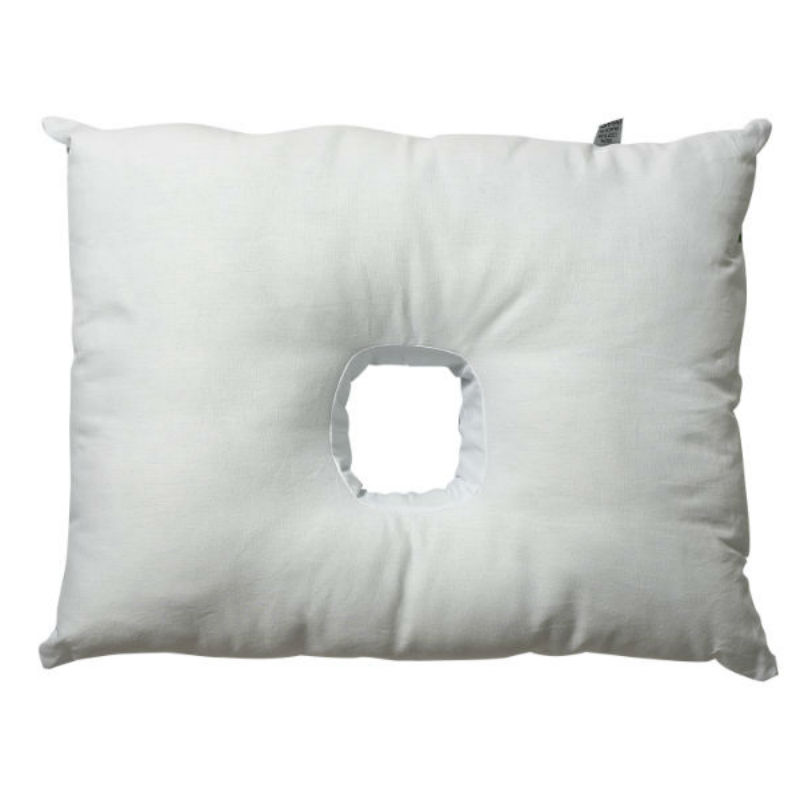 There are plenty of pillows claiming to provide effective CNH relief, but we believe The Original Pillow with a Hole is the best product on the market. It comes with all the luxury of a feather pillow (while still being hypoallergenic) and cradles the ear so it isn't crushed when you sleep. But with so many pillow's with ear holes available, why are we so sold on this one? Read on to find out.
What Is CNH?
CNH, or Chondrodermatitis, is a pressure sore that forms on the skin of your ear. You have a higher chance of developing the condition if you're over 55 and are a side sleeper. This is because your body becomes less able to heal itself effectively as you age, while sleeping on your side can expose your ear to excess friction and pressure.
How is CNH Usually Treated?
While CNH usually recovers after a few months, it can come back if the ear continues to be put under pressure. Professional treatments such as corticosteroid injections and surgery are often painful and don't always work.
So how can you get rid of CNH permanently? The British Association of Dermatologists recommends getting to the root of the problem by reducing the amount of pressure on your ear, especially when you're sleeping. We believe purchasing a Pillow with a Hole is one of the most effective ways of doing this as it offers long-term CNH relief without the hassle of complicated medical procedures.
Why Is the Pillow With a Hole Such an Effective Solution?
If you've ever fallen asleep on your back and woken up on your side (with your ear aching), you probably know that sleeping habits aren't the easiest things to change. But that doesn't mean you have to put up with sore ears. The creators of the Original Pillow with a Hole understand that sleeping comfortably means being able to sleep the way you want.
That's what makes the Pillow with a Hole such a fantastic CNH remedy. It is designed to align perfectly with your ear, so you can relieve your pain without changing the way you sleep. At the same time, its medium size and rectangular shape will fully support your head.
Why Not Use Any Pillow?
Unlike most standard pillows, the Pillow with a Hole is specially formulated to deliver the ideal amount of support and padding for conditions like CNH. It is stuffed with a hollow-fibre material made up of many tiny coils which gives the pillow a lighter, plumper feel. This allows it to remain firm enough to support your head and hold your ear in place, while still providing maximum cushioning comfort. On top of all this, the makers of the Pillow with a Hole hand-stuff all of their products to ensure an even distribution of filling and all round support.
Tip: Instead of destroying your existing pillow, place it under the Pillow with a Hole for an extra bit of lift.
Say Goodbye to Ear Pain
We're confident the Pillow with a Hole will meet all your CNH needs and more! You can expect immediate ear pain relief and lasting, unrivalled comfort. If you're ready to a life of blissful, pain free sleep get your hands on the Original Pillow with a Hole today.
Tags: Sleep Better, Pillows, Comfort, Product Focus