The Best Amplified Phones for the Deaf & Hard Of Hearing
9 Comments
Monday, 29 October 2018 |
Eugene
Your phone is your main link to your family and loved ones, so when it rings, you need to be able to take notice and make contact. For the hearing impaired, this can be difficult, as standard ringer and receiver volumes are often too low and are not compatible for use with hearing aids. To solve this problem, Health and Care offers a number of intuitive Amplified Telephones and Amplified Mobile Phones, built with extra-loud ringtones, clear and easy-to-hear receivers, as well as a number of other features to make them as accessible and simple to use for just about anyone.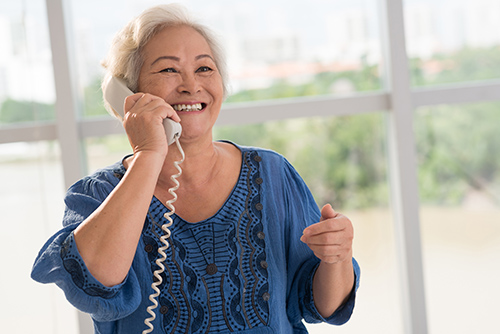 An amplified telephone can make your phone conversations crisp, clear and easy to understand
What Can an Amplified Phone Do for You?
Compared to standard telephones and mobile phones, amplified telephones are much easier to use for the hearing impaired and the elderly. Some of the most useful benefits of amplified telephones are:
Never Miss a Call: All of our amplified telephones feature loud and adjustable ringtones that allow them to be heard from just about anywhere
Hear Your Loved Ones Clearly Again: When on a call, you'll be able to hear the person on the other end much better than a standard phone so you won't miss out on key details
Easily Connect Your Hearing Aid: Our amplified telephones are designed to work seamlessly with your existing hearing aid for clear and simple use
Use it Quickly and Easily: Most of our amplified telephones feature large buttons with clear, easy-to-read labelling to help those with visual deficits
World's Loudest Amplified Telephone
Geemarc Amplipower 50 Amplified Telephone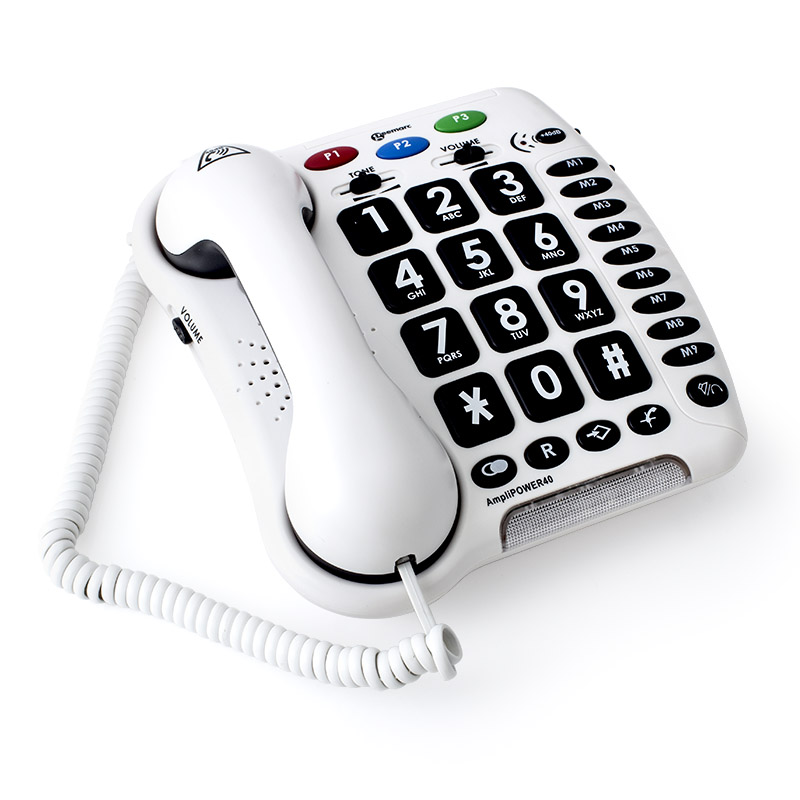 If you're looking for a clear and loud amplified telephone, you can't do any better than the Geemarc Amplipower 50 Amplified Telephone. Allowing you to select your desired receiver volume up to a booming 60dB, the Amplipower 50 is the world's loudest amplified telephone, ensuring you're able to hear it loud and clear whenever you need to.
Made with a simple design and large, easy-to-read buttons, this phone makes calling quick and easy, and features red, green and blue speed dialing buttons so you can reach your most called contacts in seconds. Compatible with all hearing aids with telecoil facility, this phone also features a handy pull-out number card to keep your contacts close at hand when you need them.
Loud, Easy-to-See Mobile Phone
Amplicomms Powertel M9500 Senior Smartphone Mobile Phone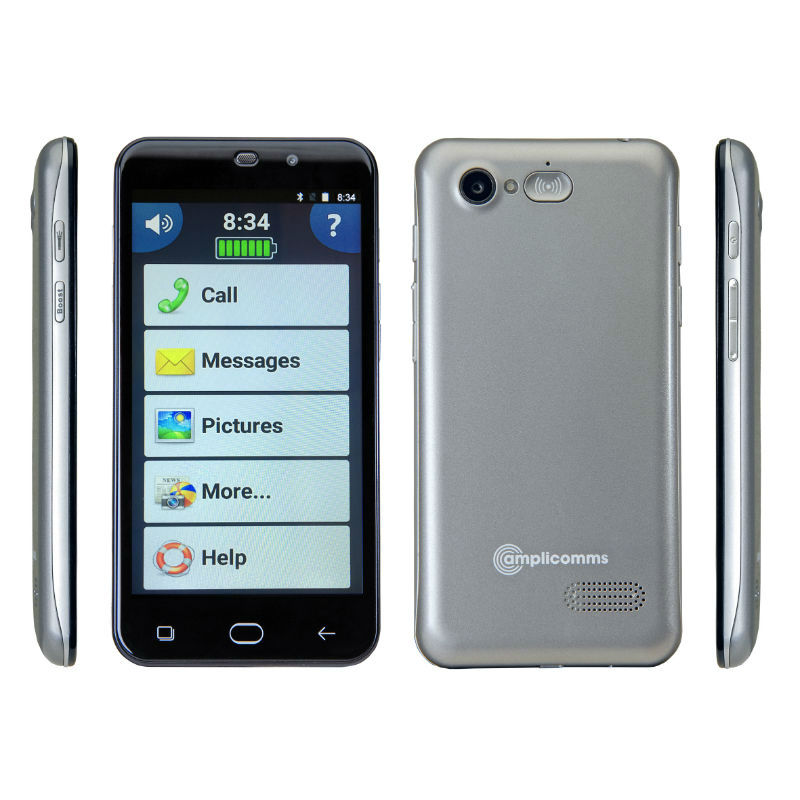 Modern smartphones can be difficult to use for visually impaired or elderly users, and there can often be a steep learning curve that makes everyday use a pain. The Amplicomms Powertel M9500 Senior Smartphone Mobile Phone is designed to solve this problem and is made with a high resolution, easy-to-see screen, large buttons, an extra-loud receiver and hearing aid compatibility.
Our customers love this as an accessible alternative to modern smartphones, making having conversations while out and about easy, clear and hassle-free. This handy phone also includes voice typing technology and assisted GPS, making it easier than ever to find locations, type messages and do just about anything a modern mobile phone allows.

Be Ready for Any Emergency
Amplicomms BigTel 50 Alarm Plus Big Button Amplified Corded Telephone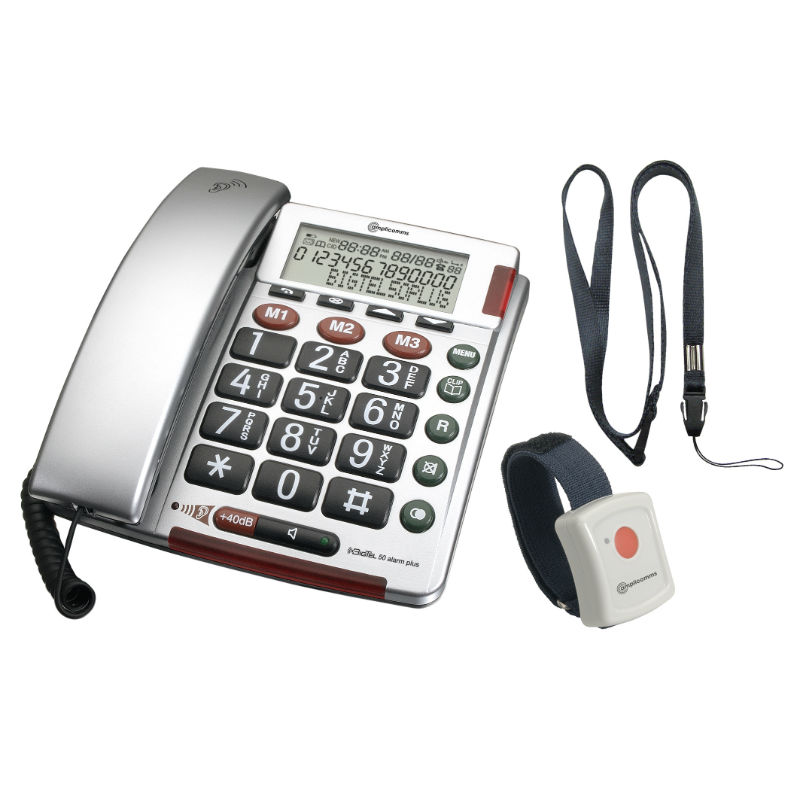 While all of our amplified telephones are easy to hear and feature plenty of options for accessibility, there are few that are as equipped for emergencies as this next choice. The Amplicomms BigTel 50 Alarm Plus Big Button Amplified Corded Telephone is equipped with a loud receiver, booming ring, large buttons and hearing aid compatibility, and also features a wearable alarm transmitter to provide safety and peace of mind around the home.
The splash-proof transmitter can be worn around the wrist or neck, and features a red alarm button connected to direct-dial numbers. This is ideal for anyone who lives alone and is worried about falls, allowing them to contact their loved ones or emergency services at the touch of a button.
Identify Contacts with Photos
Geemarc Photophone 100 Amplified Picture Telephone
For children, the elderly or those with visual impairments, finding contacts and dialling numbers can be difficult without a visual aid. The Geemarc Photophone 100 Amplified Picture Telephone is designed to solve this problem as it features large and customisable photo buttons to allow easy identification and dialling of important contacts. With a loud receiver that's thee to four times louder than a standard phone, the Photophone 100 is easy to hear, see and use, making it accessible for just about anyone.
Using Your Phone Has Never Been Easier
If you or a loved one has found it harder and harder to use your standard phone, whether because it's too hard to hear, to hard to see or anything else, these accessible phones can help. They eliminate the frustrating misunderstandings and constant repetitions that plague your calls with loved ones, and can finally let you speak clearly at a normal tone, knowing you'll be coming out clear and loud on the other end.
If you'd like to take a look for yourself at all the accessible phone options we have at Health and Care, you can browse our Amplified Telephones section, or take a look at all of our aids for the hard of hearing in our Hard of Hearing Help for the Home category! If you would like any help selecting an appropriate product for your needs, please call our Customer Care Team at 020 7720 2266, and we'll be happy to help you find the best solution for you and your loved ones.
Do you have any questions about our aids for the hearing impaired, or something to add? Share your thoughts below or contact us on Facebook and Twitter.
Tags: Amplified Telephones, Hearing Impairment, Top 5 Guides, Aids for Daily Living
Shop Related Products
Easy-to-use amplified telephone with adjustable volume
Suitable for individuals with severe hearing loss
Receiver can be adjusted from normal receiver volume to 60dB
Large black buttons with high contrast numbers enable easy dialling
---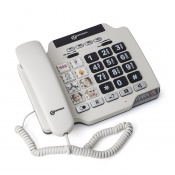 Amplified phone with quick dial photo buttons

Ideal for children and older people who struggle to remember numbers.

Receiver volume up to 30db, 3 to 4 times as loud a normal phone

Suitable for people with high frequency hearing loss
---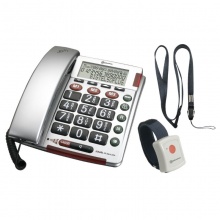 Corded amplified telephone with adjustable volume
Ideal for the hard of hearing and the visually impaired
Loud, 40dB receiver volume, and 90dB ringing volume
Includes an SOS emergency call unit
---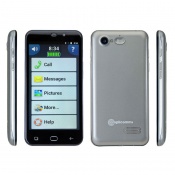 Brighter screen and larger font sizes for easier viewing
Louder ringtone and handset volumes
Hearing aid compatibility M4/T4
Simplified interface for more straightforward use