Taking up Valuable Space: Equipment Concerns Facing the Modern Urban Clinic
Thursday, 30 March 2017 | Paul
With the UK experiencing high property prices and rents right now, many medical practices find themselves facing difficult choices with regards to premise size and how to balance patients' needs with economically-restricted space. Medical equipment manufacturers are now producing lines of compact, easy-to-store clinical furniture designed to help with this balance, Medi-Plinth are an excellent example of compact furniture which still retains full functionality, as can be seen on the Health and Care website. However, it's a good idea to know what factors are in play before making a decisive selection.
Questions You Should Ask Yourself
When it comes to rationalising space in a medical practice, there are any number of questions that should be asked. It may very well be that what you really need space for isn't for medical practice, and actually you need more space for records or dedicated storage. It could be that your issues aren't merely a consequence of clutter, but of time, and for how long certain rooms are used; there needs to be a more efficient method of scheduling your space.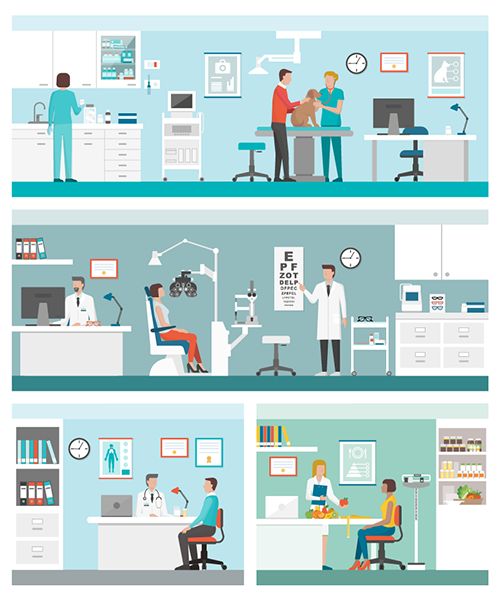 For more ideas as to what sort of questions that might not have occurred to you yet, here is an excellent resource. However, this article is aimed at those of you who know your issues are equipment-related, but aren't sure what solutions there are, so let's press on.
What Sort of Equipment Do You Need?
The answer may seem obvious, as you know your own field, but it's worth considering whether or not you'll need equipment that's specialised, general-purpose, or customisable for multiple specialised purposes. Generally speaking, most specialised equipment will be more focused on fulfilling its purpose as efficiently as possible, rather than designed around space-saving, so chances are if you have space issues, you probably won't be looking at those.
General Practice
GPs are usually the first point of contact for patients, so it's understandable they'll have the highest turnover, and as such will need extremely adaptable furniture to help them meet this need. General purpose plinths can often take up space, so it's a good idea to invest in one with multiple sections, such as this 3-section drop-end electric plinth, to enable folding and conversion into chairs from couches and back again.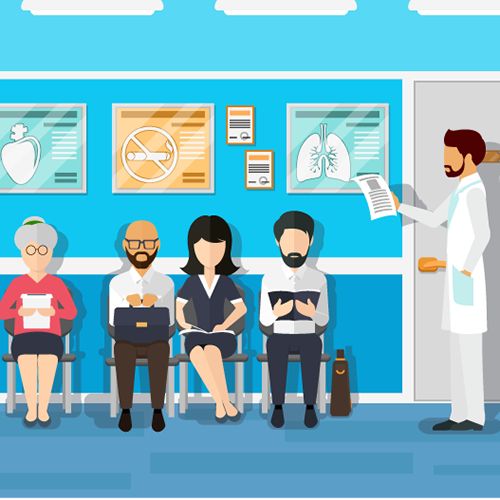 Gynaecology
Gynaecological equipment comes in many forms, dependent on the practitioner. A GP will want a general-purpose chair which can on occasion be adapted for gynaecological exams and treatment, amongst other uses, whereas a gynaecologist will most certainly want a purpose-built, state-of-the-art gynaecological plinth.
But what if you're a gynaecologist whose practice has limited space? This is where a customisable plinth comes into play, especially one that has been designed to optimise the space in which you operate. This single column drop-end chair is designed to be adaptable to fulfil as many purposes as possible without compromising the quality of care administered to patients, and its construction enables it to be compacted and expanded where needed.
There are also specialist gynaecological plinths that have detachable storable sections, enabling the clinician to switch between using them as chairs or as couches, according to purpose.
Combination Equipment
Sometimes it's possible to use equipment that's still specialised but dedicated to a few purposes, rather than just the one. When it comes to examination and scanning, this is certainly wise, as such equipment can be expensive and space-consuming, so you'll want to get as much use out of them as possible. A good example is this combined ECG and Ultrasound Couch, which is an excellent solution to the usual problems of hectic activity and crowding that often beset busy imaging departments.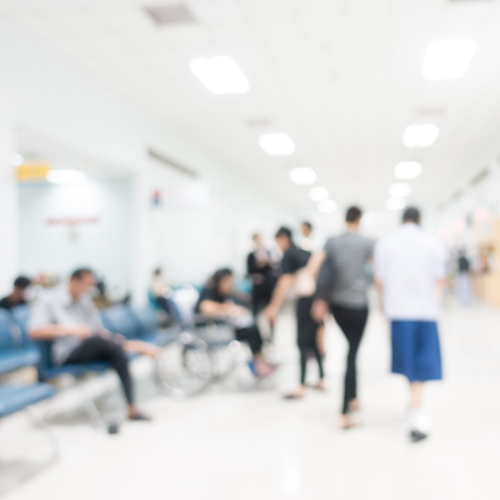 Another area that has this problem is A&E, which usually requires a tight turnaround on patient treatment, and thus requires a limited number of rooms to adapt to the frequent arrival of new patients with a diversity of conditions. To this end, it's possible to kit out your practice with dedicated treatment and plastering chairs, which enable the practitioner to close wounds, perform minor surgery, or apply plaster casts.
On a Budget?
If space is an issue due to budgetary constraints, it's also likely that your clinic is also facing supply issues with regards to equipment, especially if it's a new practice. It's a challenge when you've already got space to consider, but there are ranges of plinths and couches available to help you out with that, such as Medi-Plinth's Ensignia range of couches; these are specifically designed with the practitioner starting out in mind.
If you're a physiotherapist, a rehabilitation therapist, a sports masseur or an osteopath, the same consideration becomes even more urgent, as very often you'll be responsible for your own funding. A practice plinth is an ideal piece of equipment if this is a factor.
There's Something Out There for Everyone
Ultimately, the equipment you choose needs to reflect not only what you practice, but how you practice it, and the environment in which you're going to practice. It may be you'll solve the space issue by chucking all the medical records into one dedicated room and freeing up two others, or perhaps you'll dispense with having a large waiting room and put up a partition to create another examination and treatment room.
But even if this is the case, it's a good idea to try and maximise any space you have, especially in this unprecedented property market, by selecting the right equipment. If this article didn't mention any equipment of interest, despair not: it's just the tip of the iceberg. There's a whole range of equipment on the Health and Care website that surely will have what you need.
Did you find this article helpful, or perhaps have something to add? We welcome you to post in the comments to give us your perspectives or suggestions.