Stoptober: Switch from Smoking to Vaping with OK Vape
Tuesday, 29 September 2020
Stopping smoking is one of the best things that you can ever do for your health. We know that it's difficult, but by joining Stoptober you can join thousands of others trying to quite for good. Starting in October, Stoptober is an NHS initiative designed to unite and encourage smokers to quit or find a better alternative.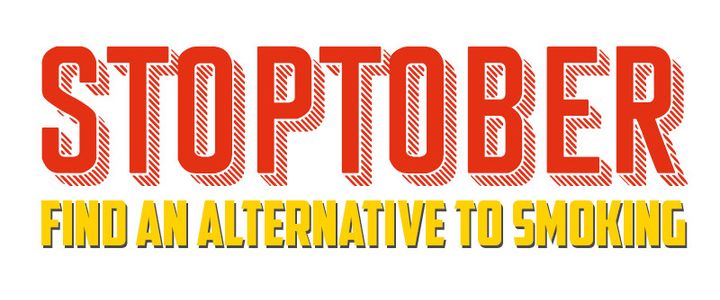 Some people try to stop smoking by willpower alone, but there are other routes to stopping that includes patches, inhalers or even professional help from a local stop smoking service. An increasingly popular smoking alternative is e-cigarettes, with the NHS suggesting that vaping is an effective way of managing your nicotine cravings.
Stoptober: The Best Time to Stop Smoking
Stoptober is an initiative set up by the NHS to help smokers quit their habit. The annual event has led to the fastest reduction in country-wide smoking numbers that there's ever been. With so much help available, there's never been a better time to quit.
A great alternative to smoking are e-cigarettes. From nicotine-free to extra high strength, e-cigarettes can give you a nicotine hit without any of the harmful tobacco or tar.
Your Smoking Alternative: OK Vape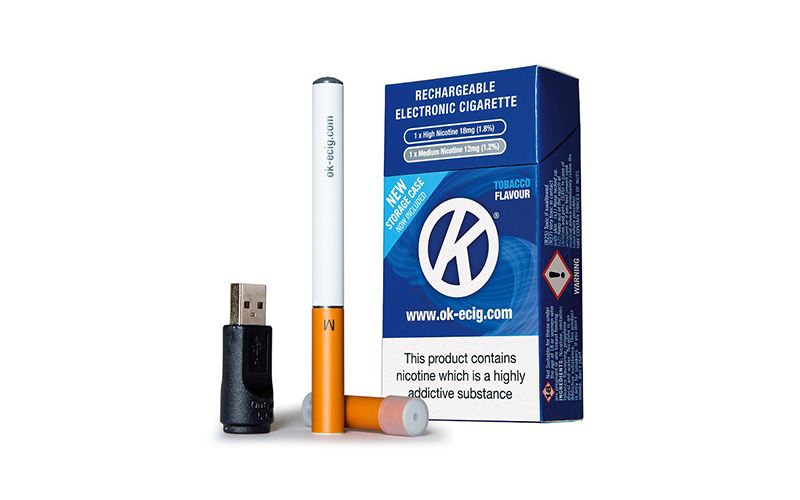 The OK Vape E-Cigarette Starter Kit
If you're a smoker who likes smoking, then e-cigarettes might not stand out to you as being a suitable replacement. However, with OK Vape there are similarities that mean that it might be the perfect choice for you. These include:
A slim Cigalike design that mimics the look and feel of a traditional cigarette
Available in traditional tobacco flavour that tastes similar to a traditional cigarette
Each refill cartridge (five per pack) lasts for the equivalent of 25 cigarettes
Quick and easy charging by inserting battery into USB charger
Less expensive than traditional cigarettes with further discounts available
Available in many flavours and many strengths
How Do I Get Started With OK Vape?
If you want to get started with OK Vape, here is everything that you need to know.
What to Buy:

​To vape with OK Vape, you need a rechargeable battery and some refills
The OK Vape Starter Kit includes a rechargeable battery, a USB charger and two refills
If you want to purchase more refills, you can buy OK Vape Refills on our website

How to Use:

Once your OK Vape Starter Kit has arrived, you'll find your battery, two refills and a USB charger
Screw the white battery into the orange cartridge and start vaping from the orange coloured end
Smoke like you would do a normal cigarette, dragging one end and exhaling the vapour

How to Charge:

The light at the tip of your battery will go out once out of charge
Unscrew the cartridge and place your battery into the USB charger
Place the USB charger with the battery into a USB slot
Once charged (two to three hours), the charging light will go out

How to Change Refills:

After a period of time vaping, you'll notice that the taste becomes more burnt
Unscrew the cartridge and dispose of it
Find a new cartridge and screw it in place
Start vaping again
Start Vaping and Save Money
Not only is vaping more affordable than smoking, but by buying OK Vape in bulk you can save more money on your refills. We've made this as easy as possible, and you don't need a voucher or special code to claim your discount. Simply purchase your discount in the quantities below for your discount, or view our OK Vape Discount Guide.
| Packs | Cost | Cost per Pack |
| --- | --- | --- |
| 1 Pack (5 Refills) | £5.49 | £5.49 per Pack |
| 5 Packs (25 Refills) | £27.00 | £5.40 per Pack |
| 10 Packs (50 Refills) | £50.00 | £5.00 per Pack |
| 20 Packs (100 Refills) and FREE Battery | £96.00 | £4.80 per Pack |
| 20 Packs (100 Refills) and FREE Box of Cartomisers | £96.00 | £4.80 per Pack |
| 30 Packs (150 Refills) and FREE Battery | £138.00 | £4.60 per Pack |
| 30 Packs (150 Refills) and FREE Box of Cartomisers | £138.00 | £4.60 per Pack |
| 40 Packs (200 Refills) and 2 FREE Boxes of Cartomisers | £180.00 | £4.50 per Pack |
| 40 Packs (200 Refills) and 2 FREE Batteries | £180.00 | £4.50 per Pack |
| 40 Packs (200 Refills) and FREE Starter Kit | £180.00 | £4.50 per Pack |
Where Can I Buy OK Vape?
OK Vape is available in many strengths and flavours. You can view these by clicking the links below, or by clicking the yellow button for the full range.
Join Thousands of Others this October
By taking part in Stoptober this year, you will be joining thousands of others across the country as they attempt to stop smoking too. If you are taking part in Stoptober this October, let us know how you get on in the comments below.
Tags: E-Cigarettes, Smoking Alternatives, Brand Focus
Disclaimer
Please be aware that the products mentioned contain nicotine, which is a highly addictive substance. E-cigarettes are not intended as an aid to smoking cessation and are only intended as an alternative to other tobacco products.