Starter for Tens: All About TENS Therapy
Thursday, 27 April 2017 | Paul
Nobody likes to be in pain, and relying on painkillers alone to alleviate symptoms can often cause the body to build up a tolerance, leading them to not be as potent as they once were. Transcutaneous Electrical Nerve Stimulation – more commonly known as TENS – is an alternative therapy that provides you with a non-pharmacological method of pain relief.
What Are TENS Machines?
TENS machines are small portable, battery-operated devices that have leads connecting to sticky pads called electrodes, which are applied directly onto the area of pain. When the machine is switched on, small electrical pulses are sent to the affected area of the body, leaving a tingling sensation on the skin. These electrical impulses can reduce the pain signals reaching the nerves and spinal cords, meaning that less pain signal are sent to the brain. They are also known help to stimulate the brain's production of endorphins, which acts as the body's natural pain killer.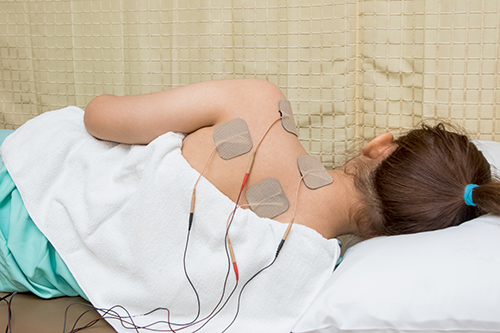 A woman undergoing TENS therapy on her back
What Can TENS Machines Be Used For?
Providing a great level of pain relief for the body, TENS has been used in a multitude of situations. There are few side-effects of TENS and even if you are unsure of its efficacy, there is little chance of TENS harming you. You will be amazed at what kind of pain TENS machines are able to treat, including, but not limited to:
Arthritis
Back pain
Period pain
Sports injuries
Migraines
Labour pains
Fibrosis
Bruising
Muscle Stress
Does TENS Really Work?
While there is no cut-and-dry scientific evidence that can tell you for sure how reliable TENS machines are for pain relief, a lot of healthcare professionals and patients have reported that they do work well for short-term pain relief. Unlike many medications, there are virtually no side effects when using TENS therapy, however how well it works does very well depend on the individual and the condition being treated. TENS treatment is generally very safe, and it may be worth trying as an alternative to usual medicines or medical procedures.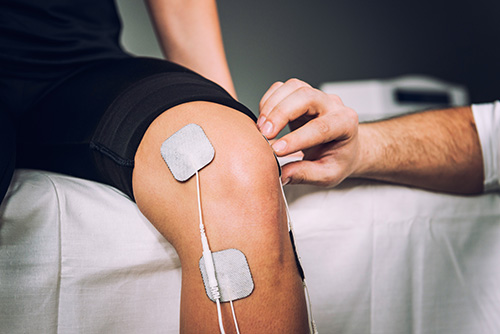 Athletes commonly use TENS when recovering
Trying Out TENS Machines for Yourself
You can buy TENS machines without getting medical advice, however it is typically better to be safe and undergo a proper medical assessment first. If you are seriously thinking of trying out TENS therapy for yourself, speak to your GP about getting a referral to a physiotherapist or pain clinic. There, they may be able to loan you some TENS equipment for a short trial period to see if it is something that suits you and your condition.
Did You Know?
TENS can help increase the production of endorphins – the body's 'feel good chemical' – that act as a natural pain reliever.
Where Not to Position the TENS Pads
The first rule of undergoing TENS therapy is to make sure that the machine is switched off before attaching the pads to your skin. Position the pads at either side of the area that is in pain, ensuring that their are at least one inch apart. To make sure you are safely using the machine, do not place the pads over:
Any areas on or around your neck
Your temples
Your mouth or eyes
Your chest and back at the same time
Irritated, infected or broken skin
Numb areas
Varicose veins
TENS Therapy On The Go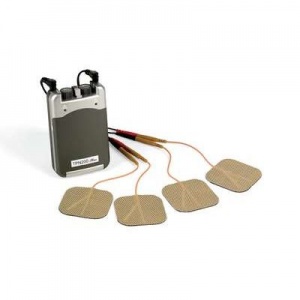 A typical TENS session lasts 15 - 20 minutes, and can be performed as many times as you want throughout the day. Since TENS machines are typically small and portable, you can even use them while working or on the move (however, not while driving, operating machinery, or in the bath or shower). It is always best to follow the manufacturer's specific instructions for their tips on best practice.
Here at Health and Care, we offer a wide range of TENS machines for you to explore and look into. However, if you are looking for a starting point, the TPN 200 Plus Dual Channel TENS Machine has been know to be the NHS's most recommended TENS unit. It is a simple to use device designed for TENS novices, and comes complete with everything you need to get started on your pain relief journey, including batteries, detailed instructions and a TENS therapy guide book.
Have you ever tried, or considered trying, a TENS machine? We would love to here from you, so please let us know in the comments below! Alternatively, reach us on Twitter or Facebook to let us know what you think.