Pulseroll: Vibrating Sports Massage In Your Own Home
Thursday, 1 October 2020 | Sam
Foam rollers are often regarded as an essential part of many fitness regimes as a method of warming up or cooling down. Professional athletes swear by these embossed foam tubes as a means of ironing out knots from their calves and thighs for superior running performance. But how true are these claims?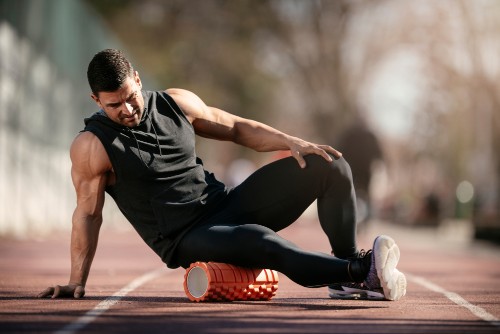 Rolling with Pulseroll
If you're looking for something in particular, here's what we're going to cover
Why Should You Roll?
There have been arguments over the effectiveness of foam rolling for years. Critics claim that they provide a simple "soft tissue massage", whilst physiotherapists regularly recommend rollers to clients, citing their ability to improve ROM (Range of Motion) and athletic performance.
Sports science is still studying the wider effects of foam rollers, but recent studies have concluded that pre-rolling really does work as an effective strategy for short-term improvements in flexibility, sprint performance and recovery rate. Further still, scientists have made other observations that validate the foam roller's capacity to improve short-term strength and delay the onset of fatigue.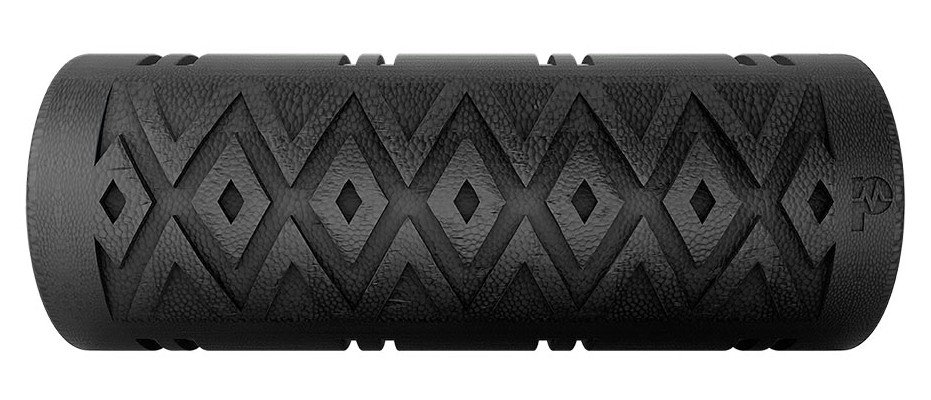 Why You Should Pulseroll
Tightly packed and pretty to look at, Pulseroll Foam Rollers seem to learn from their predecessors by bridging the gaps between utility, comfort and effectiveness. Constructed from softer, tensile material with a smaller, lightweight build, Pulseroll certainly show the difference quality materials and design can make. But what makes them truly unique to their predecessors is the fact that they vibrate. If you think that's a small feat - let me rephrase that. The Pulseroll Foam Rollers vibrate well.
| Grade | Power Mode | RPM (Revolutions per Minute) |
| --- | --- | --- |
| Level 1 | Low | 1500 RPM |
| Level 2 | Medium | 2200 RPM |
| Level 3 | High | 1500 - 3000 RPM |
| Level 4 | Ultra High | 3900 RPM |
Each product has its own individual set of vibration options to choose from. Most have four levels, with Level One being a soft tissue massage, and Level Four being a deep tissue probe. The vibrating power and technique behind each level is uniquely tailored to the massage you require. For instance, the Pulseroll 5 Speed Vibrating Foam Roller Pro switches to a pulsating mode on Level 4 which opts between 1500 and 3200 RPM.
Our Full Range of Pulseroll Rollers
Pulseroll Foam Rollers
Pulseroll Massage Balls
Pulseroll Massage Gun
Why Are Vibrations Good?
As mentioned earlier in the article, foam roller critics highlight the fact they provide a simple "soft tissue massage" as opposed to anything truly transformative. Again, we sympathise. Rolling back and forth on an unwieldy, immobile piece of foam can get old fast. Thankfully, the Pulseroll Rollers subvert any preconceptions of a "soft tissue massage" by providing completely the opposite.
The vibrations from their rollers deploy continuous pressure against the skin, kneading the muscles back and forth in a manner that does not feel repetitive - but actually enjoyable. A short session with a roller operating at Level 4 will leave you feeling loose and flexible, as if you really have just experienced a full deep tissue massage from the comfort of your own home. In a way, you actually have.
Pulseroll: Led By Science
To substantiate the claims attributed to their products, Pulseroll have published their own statistics in regards to their benefits, claiming increases to recovery and circulation by 22% and improved ROM (range of movement) by 14%. If the evidence provided by leading U.S scientists regarding standard foam rollers is anything to go off, we're inclined to agree with Pulseroll's own data regarding their own superior rollers. Let's examine why: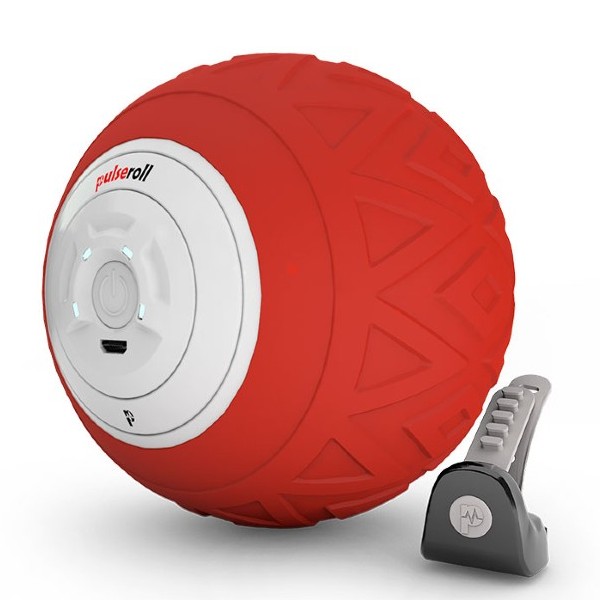 There's a reason athletes submit themselves to regular sports massages. Massages facilitate blood circulation as the pressure created by a massage's technique actually moves blood through the congested areas.
ROM, the extent of movement in a joint measured by degrees of a circle, is also improved by the way muscles are rubbed. Massages increase the temperature of soft tissues, which in turn increases tissue elasticity and breaks down adhesions, allowing for an increase in performance.
If you take one of Pulseroll's most popular rollers, the Pulseroll 4 Speed Percussion Massage Ball, you can see how the ball allows anyone to simulate their own sports massage:
No Technique Required
Zero technique is required by the user. You can just switch on the ball and roll across the affected area.
Target Hard-To-Reach Areas
Where other devices fail is their inability to reach muscle groups that only trained professionals can access. The ball's size and shape allows you to directly target those hard-to-reach muscle areas.
Good Vibrations
The combined force of the ball's inlaid geometric pattern and vibrating thrum replicates the actions of trained masseuses, in a manner that is both constant and pleasurable.
Muscle knots and joint stiffness are reduced in minutes as lactic acid is flushed from the body, allowing for fresh blood to pump through the muscles and rejuvenate the body.
Technical Review
If you're thinking about getting a Pulseroll for yourself, here's some technical information that may come in useful:
Pulseroll's range of rollers are powered by Lithium-ion batteries, which provide anywhere from 4 hours to 6 hours of battery life.
The charge time for each roller is static at 3 hours.
The rollers are invariably light, ranging from half a kilo at their lightest, to 1.76kg at their heaviest.
Every roller is supplied with a recharger and a strapped carrier bag for portability.
Our Conclusion
We love Pulseroll. Our muscles have never felt looser and our bodies feel replenished and ready for the next working day. Even if you're not an avid gym-goer or athlete, the benefits of a Pulseroll are enormous. Relief from back ache is almost instantaneous, and painful conditions such as arch pain and Plantar Fasciitis are soothed by the roller's massaging power. Sure, the Pulseroll range is on the pricey side, but these rollers are an investment that will save you substantial money from sports massages, recovery supports, and other products.
You can browse our full selection of Pulseroll products in our Pulseroll Range category.
If you've tried one of our Pulseroll Rollers, feel free to leave a comment below.
Tags: Rehabilitation, Massage, Massage Therapy