How to Stop Face Sweating
Monday, 1 April 2019 | Paul
Sweating is a normal bodily function that allows you to naturally cool off and adjust your body temperature according to the environment you're in. But if you tend to sweat even when everyone around you seems perfectly fine, you're probably dealing with excessive sweating.
Excessive sweating, either from your head, face, underarms, hands, feet or groin, is usually not a sign of a serious underlying condition, and as such nothing to worry about. That, however, probably doesn't change the fact how you feel about it. Since you ended up here, you're probably wondering two things:
Why is my face always sweaty?
What can I do about it?
We're here to answer both those questions, and help you feel confident in your skin once again.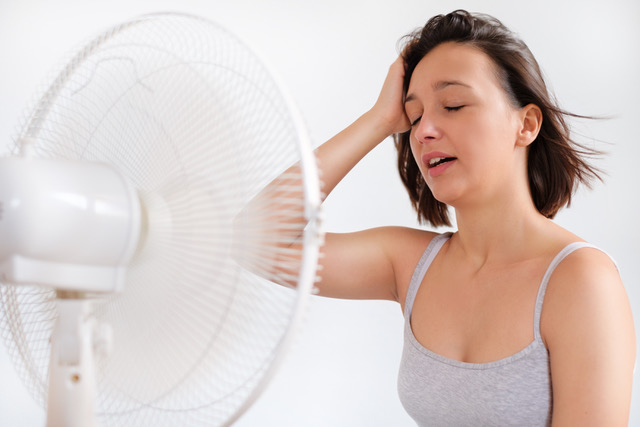 What Causes Excessive Face Sweating?
Quite often, excessive face sweating is caused by a medical condition called craniofacial hyperhidrosis. There are two types of hyperhidrosis: primary and secondary. While primary hyperhidrosis is not caused by a medical condition, physical activity or increased temperature, secondary hyperhidrosis is related to a condition that causes excessive sweating, such as:
Cancer
Diabetes
Heart disease
Menopause
Spinal cord injuries
Stroke
Use of certain antidepressants
While excessive sweating may occur even in colder settings, there are a number of triggers that can make matters worse. This includes:
Humidity
Hot weather
Stress or anxiety
Strong emotions
Eating spicy foods
Exercise, even mild activity
How Can I Stop Face Sweating?
There is no known cure for hyperhidrosis, but there are quite a few tips and treatments available that can provide you relief from forehead and face sweating. Below you can find our top tips to prevent excessive face sweating.
Lower the Room Temperature or Use a Fan
This seems like a very obvious solution, but it's often easy to forget that the easiest way to prevent excessive sweating is to make your body more comfortable. Adjust the thermostat to suit your condition, and when that's not an option, invest in a portable fan that you can use to cool you down wherever you are.
Use Relaxation Techniques
One of the main factors that trigger excessive face sweating is stress or anxiety. If you feel this is true for you, learning a few simple relaxation techniques you can do anywhere can be a great way to not only prevent your face from sweating, but learn how to stay calm as well.
Avoid Caffeine
Caffeine promotes the release of adrenaline, speeds up your heart rate, increases your blood pressure, and gives you a quick boost in energy. This is very similar to what happens to your body when you exercise, and the side effect is usually the same – more sweat. If you're suffering from excessive face sweating, cutting out caffeine is one of the simplest things you can do to mitigate the problem.
Drink More Water
It may sound counter-intuitive, but drinking more water actually leads to less sweating. If you're dehydrated, your body has a harder time cooling down, and feels the need to release more sweat.
Cut Out Spicy Foods
Similar to caffeine, spicy foods will increase your heart rate and make you sweat more. What's worse, strong spices can intensify the odour of your sweat. Try to cut out dishes made with peppers and pepper sauces like harissa or srirarcha, and instead opt for foods seasoned with herbs such as basil, thyme and rosemary.
Use High-Quality Antiperspirant
An antiperspirant, unlike a deodorant, is an astringent meant to decrease eccrine and apocrine sweat secretion, whereas deodorants are designed just to remove and mask unpleasant smells, but not reduce the sweating itself. If you've been unsuccessful with regular deodorants, you may want to invest in a high-quality antiperspirant designed specially for use on the face.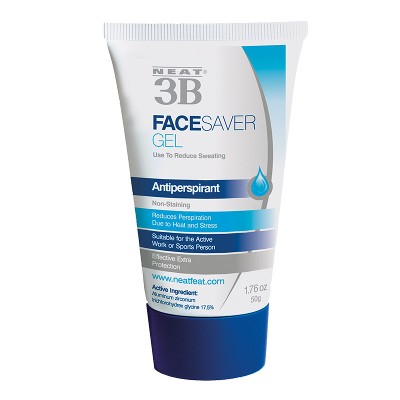 One of such antiperspirants is Neat 3B Face Saver Gel, a lightweight gel which smooths easily onto the face to prevent sweat and shine. It can be applied before your makeup or sunscreen, acting like a primer to keep your makeup looking fresh all day, even in hot weather.
How do you deal with excessive face sweating? Let us know in the comments below, or find us on Facebook and Twitter.
Tags: General Health, Skincare, Sweating