Sensory Play for Everyone: Sensory Sound Boccia
Tuesday, 2 October 2018 | Eugene
Providing sensory stimulation is important to the development of any child, as it helps them form positive relationships with the sensory world around them. By engaging with a range of sensory stimuli, children will learn the appropriate reactions to different sensations, which can be especially rewarding for those with autism or developmental difficulties. As with all children, the best way to get them to engage in a meaningful way with an activity is to make it fun and engaging, which is the main principle behind the powerful educational capability of sensory play.
Sensory Play with the New Age Sound Boccia Set
While there are all sorts of toys and activities that encourage sensory interaction, finding a game that can engage multiple players of different abilities can be difficult. Many sensory toys are ideal for individual play, but to develop communicative and interpersonal skills, games that encourage teamwork and competition are key. This leads us to New Age Sensory Sound Boccia; a fun new game designed to be accessible to just about anyone, with plenty of sensory stimulation built in!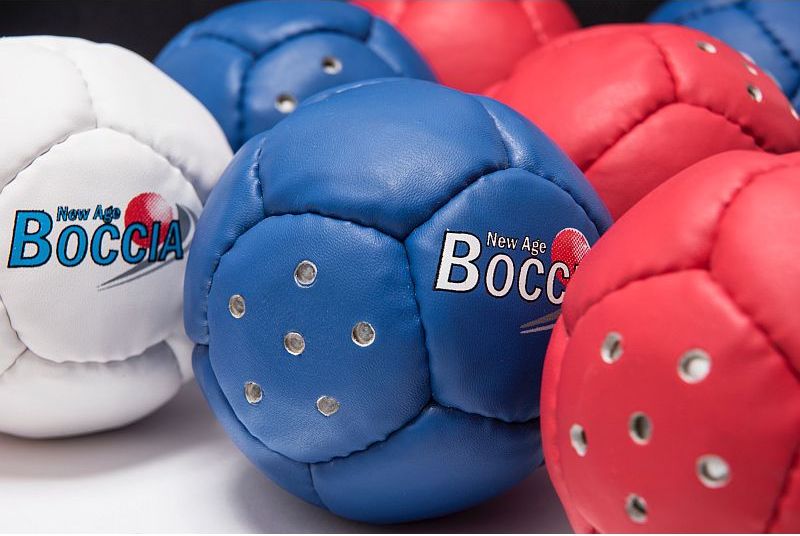 Sensory Sound Boccia is a fun and inclusive game with plenty of opportunities for sensory learning
Sensory Sound Boccia: A Sport for Everyone
The true aim of New Age Sensory Sound Boccia is simple: a game that is fun and engaging while being accessible to truly everyone. Similar the the game of bocce, boccia is players in pairs or teams of three, with each team aiming to throw or push their ball closest to the white ball, or jack.
While the game is simple in design, the true unique nature of Sensory Sound Boccia comes from the design of the balls, each of which contains a bell to emit a sound. This makes the game a tactile and aural experience, while making it fully accessible to the hearing impaired. To make the game accessible to those in wheelchairs or with motor difficulties, a set of New Age Boccia Pushers are available that make it easy to push the balls from a distance.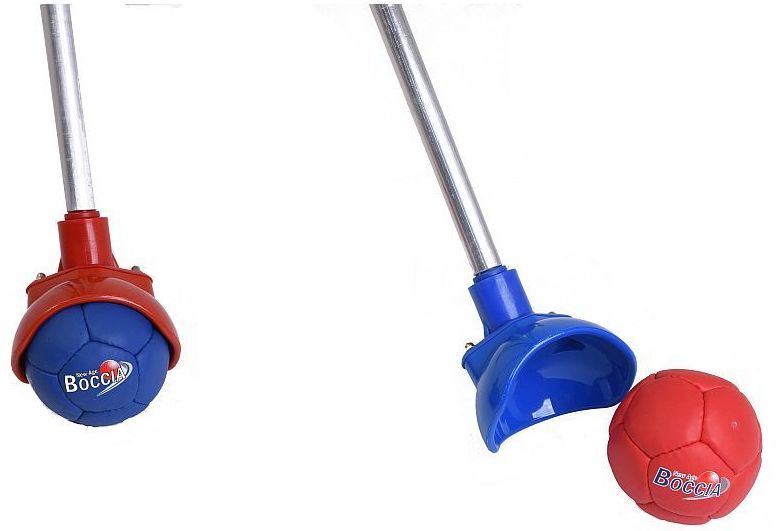 With the New Age Boccia Pushers, the game is fully accessible to those with limited mobility
Engaging Sensory Play
Through the simple act of rolling balls toward their target, Sensory Sound Boccia provides an opportunity to teach about the cause-and-effect relationship that children have with all sorts of senses. In particular, Sensory Sound Boccia:
Develops fine motor skills as players roll the boccia balls
Stimulates tracking ability and colour recognition with the rolling and bouncing of colourful balls
Provides aural stimulation as the bell chimes while the balls move
Encourages tactile learning through the manipulation of balls and pushers
Develops communication skills through teamwork and competition
Enjoy the Fun Today!
Sensory Sound Boccia is a unique game, as it goes above and beyond in terms of accessibility and sensory stimulation. When you add in the communication and teamwork it can help develop, it makes it an ideal choice, especially for those who could most benefit from sensory play.
Do you have any questions about New Age Sensory Sound Boccia, or something to add? Share your thoughts below or find us on Facebook and Twitter!
Tags: Autism, Sensory Toys, Sports Equipment
Shop Related Products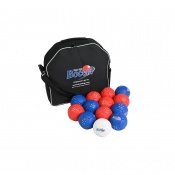 Boccia set for the visually impaired
Includes six red and six blue balls
One white jack is also included
Balls emit a sound for aural location
---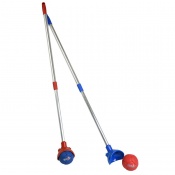 Pair of assistive pushers for playing boccia
Allows those with limited mobility to play
Made of lightweight aluminium and plastic
Includes one red and one blue pusher
---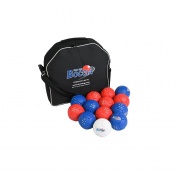 Bundle with everything needed for the disabled to play boccia
Six red balls, six blue balls and one white ball with carrying case
Balls emit a sound for aural location by the visually impaired
Two pushers for those in wheelchairs or with limited mobility