First Aid for Public Events
Thursday, 1 February 2018 | Paul
As an event organiser, you have a legal and moral obligation to ensure the safety of your staff, contractors and attendees. While planning large events usually entails more risk assessment and management, even small events require certain measures to protect the wellbeing of your team and event-goers. Here's what you need to know in order to prepare for emergencies and meet your legal obligation.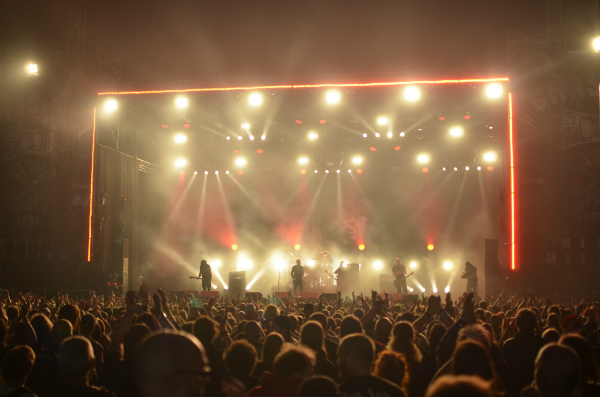 What is a Duty of Care?
A duty of care is the moral or legal obligation that you have to ensure the safety or wellbeing of others. When planning and hosting an event, you have a legal obligation to safeguard attendees and event staff from foreseeable harm. This means determining any likely dangers and preventing injury. If you fail to fulfil this duty you may face legal action.
Preparing for Emergency
The steps that you need to take to prepare for an emergency will depend on the size and nature of the event. However, you should always start by developing a comprehensive emergency procedure plan. Likely considerations will be the weather, unavailability of key staff members, the potential outbreak of fire and emergency evacuation procedure. It is always a good idea to contact local police, fire, rescue and ambulance services to discuss and further develop your plan with their assistance.
Medical Equipment You May Need
There is no single list of medical supplies required for all events. However, you are likely to need first aid supplies to treat injuries. This could include:
Fire Blankets
A fire blanket is a flame-proof device that provides a quick and simple solution to immediately combat the outbreak of fire. The WaterJel Fire Blanket (Canister) puts out the fire and stops burn progression. It simultaneously cools the skin to reduce pain and protects against airborne contamination.
Fire Extinguishers
A fire extinguisher is an active fire protection device, used to control small fires in emergency situations. There are eight types of fire extinguishers in total, so it is best to consult your local fire department to ensure that you purchase the appropriate type. Suitable for smaller events, the Steroplast 600g Fire Extinguisher -Powder is a lightweight powder extinguisher that can be used to extinguish electrical fires.
Burn Response Kits
A burn kit is a specialised first aid kit designed to treat burn victims. The Burnshield Responder First Aid Kit provides the essentials to treat someone that has been burned, including dressings and gel that soothe the skin and prevent further trauma.
The WaterJel Catering Burn Kit is a comprehensive kit for treating burn injuries in commercial kitchens. The dressings supplied in this kit stop burn progression, cool the skin and protect against airborne contamination.
First Aid Kits
First aid kits are available in many different capacities, so there will be some that are more suitable for your event than others. The Fast Response First Aid Kit in Marseilles Grab Bag contains an exhaustive range of comprehensive first aid products, including various dressings, cleaning wipes, eye pads, eye wash, gloves and forceps.
First Aid Furniture
For large events, you may need to set up a first aid room or tent. The Safety First Aid Standard First Aid Room Furniture Package provides the equipment needed to set up a dedicated first aid area. This includes a couch, a three-tier trolley, a guidance poster, a blanket, a pillow, a work station and a pedal bin.
Defibrillators
A defibrillator gives a high energy electric shock to the heart through the chest wall, and can save the life of someone who is in cardiac arrest. The Defibtech Lifeline Automatic External Defibrillator AED is one of the easiest defibrillators to use, and will actually detect when defibrillation is required and only deliver treatment when needed.
If you would like to order medical equipment from Health and Care for your event, contact our Customer Service team on 020 7720 2266 or at helpdesk@healthandcare.co.uk for assistance.
Tags: Health and Care Expert Series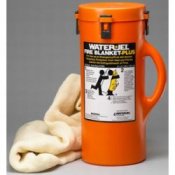 One-step system for emergency first aid on a burn victim;

Blanket puts out the fire, stops burn progression and cools the skin;

Relieves pain;

Protects the burn area from contamination;
---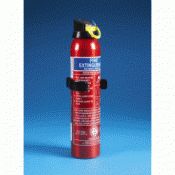 Vital part of the Passenger Carrying Vehicle Kits (PVC Kits)
---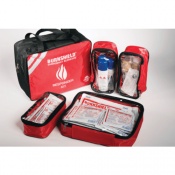 First aid kit specifically for the treatment of burns
For use in the Ambulance and Fire Services
ISO 9001 EN 46001 CE accredited kit
Contained in a grab-bag for quick response
---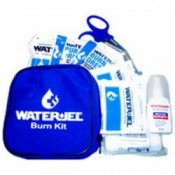 Designed to treat burn injuries in commercial kitchens and hot spots;

Leading burn treatment relieves, soothes and cleans in seconds;

Includes 5 different dressings;

All dressings can be bought individually at healthandcare.co.uk;
---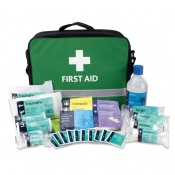 Ideal for general incident scenarios
Perfect for use in large, high risk work environments
Contains an exhaustive range of comprehensive products
Comes in a functionally designed shoulder bag
---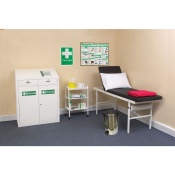 Package containing 9 essential items for a complete first aid room
Includes amongst other things a couch, work station and trolley
Save money against purchasing items separately
Helps customers comply with the Health and Safety Commission Code of Practice
---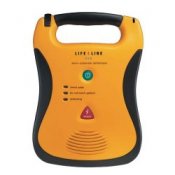 The simplest AED to use on the market;

Designed by physicians so that anyone can save a life;

Just two oversized buttons to press;

5-year warranty;