Save £17 on the Aircast AirSport Ankle Brace!
Thursday, 18 February 2021 | Frances
If you've recently suffered an ankle injury and want to try premium quality support while you recover, look no further than the Aircast AirSport Brace. This super convenient, effective support is currently on sale for a limited time. So if you want to enjoy superior support and compression without having to break the bank, now is your chance!
Save £17 On a Quality Purchase!
The Aircast AirSport Ankle Brace now available with a £17 discount. This promotion won't last forever, so why not try superior support and ankle rehabilitation for a super-low price today!
What Makes the Aircast AirSport Brace So Effective?
The Aircast AirSport Ankle Brace previously cost £46.99, but it is now available for only £29.99! Why do we think this is such a fantastic deal? Take a look at what you can expect from this outstanding support.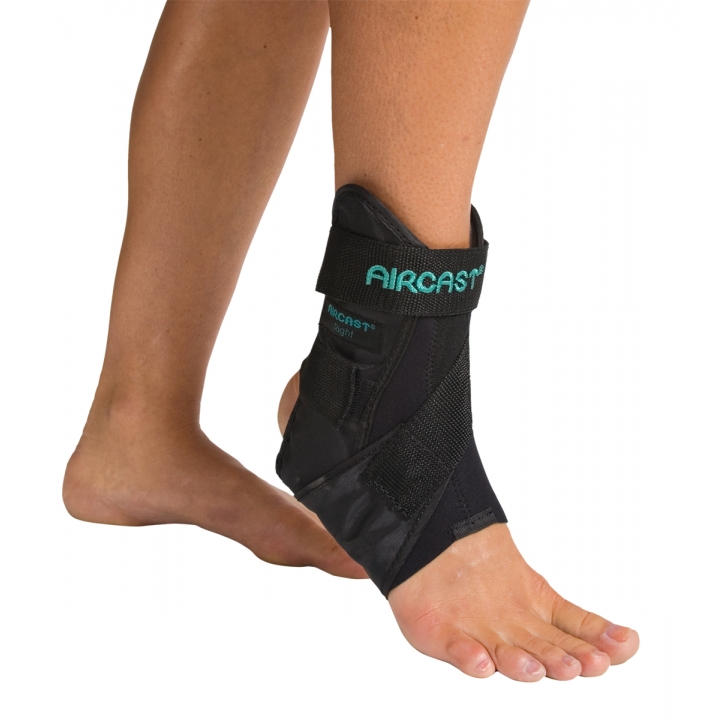 Brace offers effective support for those with Grade 2 sprains
Specially designed ATF cross strap compresses the ankle to reduce pain and swelling
Foam-filled air cells enhance wearer comfort and further relieve swelling
In-built forefoot and shin wraps provide an added layer of compression, pain relief and stability
The semi-rigid shell limits the movement of the ankle to prevent further injury and to promote a healthy recovery
Step-in design allows you to put the brace on in a matter of moments, with no specialist help or fitting required!
Comprehensive Support While You Recover
The Aircast AirSport Brace is designed for those with Grade 2 ankle sprains. This means your ankle sprain has been recovering well, but that you aren't quite ready to start exercising yet.
To boost the healing process, the Aircast AirSport Ankle Brace uses an ATF cross-strap to compress the area and relieve pain, while its semi-rigid shell limits the full movement of your ankle, so you can remain mobile without risking injury. At the same time, foam-filled air cells offer cushioning comfort for your foot and ankle, and further reduce swelling for a more seamless recovery.
No Fitting Required
You won't need any specialist help to fit or don your Aircast Airsport Brace, as it features a straightforward 'step-in' design. Simply slide your toes all the way into the back of the brace, fasten the straps, and you'll be ready to go! Take a look at the video below to see just how easy it is:
Get Back on Your Feet with the Aircast AirSport Brace!
Ready to enjoy all the benefits of the Aircast AirSport Brace for an inexpensive price? Click on one of the links provided above to view the brace and add it to your basket to begin our quick, easy check-out process. Once this is completed, you'll have the brace in your hands (and on your ankle) in no time!
If you have any questions about this promotion, find us on Twitter and Facebook, or contact our customer care team on 020 7720 2266.
Tags: Special Offers, Ankle Pain, Ankle Supports, Foot and Ankle Pain, Product Focus, Aircast AirSport Ankle Brace