Running in Winter: 6 Tips to Stay Warm
Thursday, 11 October 2018 | Sean
Running in winter brings a host of very slippery, ice cold and dimly lit conditions. Running in the winter is more dangerous that running in the summer, and the blustery winds and freezing temperatures only make matters worse. But that doesn't mean you should swap the pavement for the treadmill, as if you take the correct steps to ward off the cold while running you can make your time a lot less miserable.

By using a few techniques you can still enjoy running in winter
Whether it's your clothes, your diet or your warm up, there are plenty of tried and tested ways that have been proven to keep you warm. From choice of clothes to running tips, this article explains the best ways to stay warm while running this winter.
Dress Appropriately
The number one tip is to dress appropriately. But that's easier said than done as in winter it can be hard to judge how warm you'll be after 20 minutes of running. A good rule is to dress as though it is 20 degrees warmer, as this way you'll allow your body to warm up without overheating. However, that isn't our only tip when it comes to clothes; here are three things to remember when you open your wardrobe before your run.
The Layer System
The layer system is simple. Wear three light layers that can be removed if you overheat and zipped up if you are too cold. The first layer is recommended to be light and breathable, while a fleece as a mid layer provides you with thermal warmth, and a light jacket on top protects from the rain while preventing that little bit of heat from escaping.
Warm Your Extremities
You lose a lot of your heat through your extremities such as your hands and feet, so it's important to reduce heat loss in these key areas. The Semi-Compression Warming Copper Gloves are ideal as they warm your hands with the power of copper, while a breathable, soft and flexible design prevents your hands from becoming too warm.

Semi-Compression Warming Copper Gloves
Moving from your hands to your feet, the Five Toe Warming Copper Socks similarly use copper-based technology too, and promote blood flow to your feet to help keep them warm while running. Using the same technology that is used by NASA, you can guarantee that these socks will keep your feet comfy and snug this winter.
Stay Dark
Our final point for how you dress is to stick to dark clothing. Dark coloured clothes can absorb sunshine easier, meaning that they keep you far warmer than wearing brighter coloured clothes. Black or grey jackets and shorts work to prevent you from becoming too cold while out and about.
Be warned, however, that winter brings with it darker conditions. Wearing dark clothing with high visibility reflective tape ensures you remain safe while you run.
Eat for Warmth
Your body runs on food, and eating appropriately can give you enough energy to help keep your body from becoming too cold. Eat too much though, and you won't be able to run your best. We would recommend eating a small meal such as pasta before your run, and eating nuts, cereal bars and energy gels during your run to keep energy levels up.
Control Your Body
Our third tip is to control your body temperature by warming up and warming down appropriately. This includes warming up by doing your stretches indoors, and gently increasing the pace of your jog until you get up to your full speed over the course of ten minutes. By the end of your jog, we would recommend walking for five minutes to keep the blood flowing to all parts of the body.
Two other little tricks include rubbing petroleum jelly on your feet and hands before you put on clothes, as this can create a thermal layer that prevents cooling. Sunglasses can also be worn to protect your eyes from the bitter wind, and help with clarity.
Use Technology
We're now in the 21st century, and believe it or not technology has been developed to help you stay warm while running. Hand warmers such as the Hotteeze Hand Warmer can fit into your gloves and provide warmth over ten hours. Perfect for a cold winter's day, the Hotteeze Hand Warmer is a simple, fast-acting solution to cold hands.
For your feet, the Granger's G30 Stability Winter Insoles are an excellent pair of thermal winter insoles that work well with some warming copper socks. They use a memory foam core that consists of a fleece top sheet and a layer of aluminium that work together to trap warmth and keep feet comfortable in cold environments.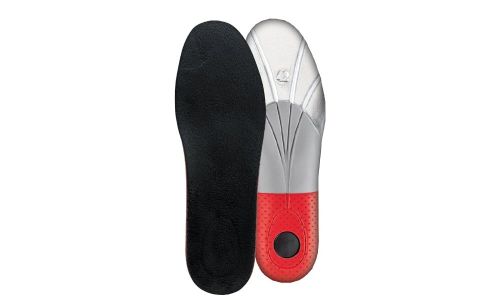 Granger's G30 Stability Winter Insoles
Understand Your Environment
People who live in freezing parts of the world learn how to use the environment to their advantage. You can too by running into the wind at the start of your run. Running into the wind is generally cooler than running with the wind therefore you can trick your body by running into cold, brisk air first, then running into warmer air on the way back.
Stay Safe
Lastly, winter gets dark, so it's important that wherever you are running you remember to stay safe. This can include avoiding areas that are notably icy, or wearing hi-vis strips so that passing drivers can spot you in the dark evenings. The Ultimate Performance Eddystone Clip-On LED Light is a great way of staying seen and is designed to clip onto the clothes. This little LED light alerts others by flashing light that can be seen up to half a mile away.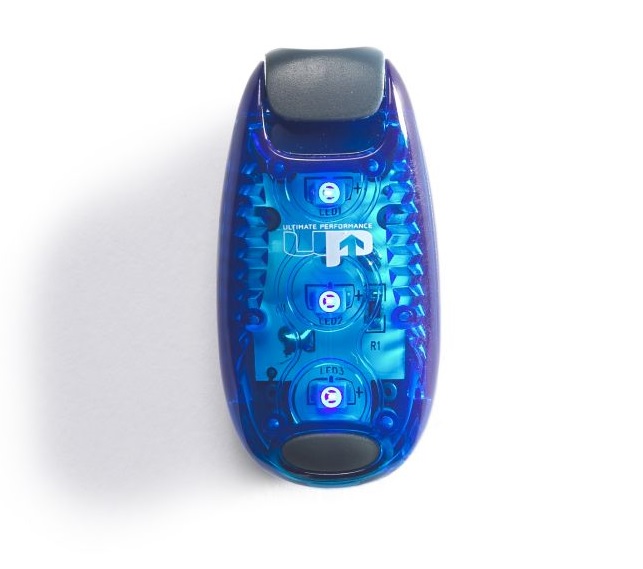 Ultimate Performance Eddystone Clip-On LED Light
Running in winter doesn't have to be painful and dangerous, and you can stay warm by undertaking a few simple techniques. If you're still stuck for choice, then we have an excellent range of Hot and Cold Packs, Cosy Winter Essentials, Hand Warmers and Heated Clothing all on our website.
Do you have any experience or tips on running in winter? Share your thoughts in the comments below or find us on Twitter and Facebook!
Tags: Fitness, Hand and Foot Warmers, Raynaud's Disease, Running, Winter Essentials
Shop Related Products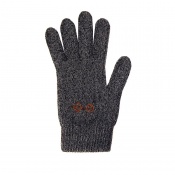 Warm your hands with the power of copper
Antimicrobial properties mean less washing
Soft, lightweight, warm and breathable
One size fits most
---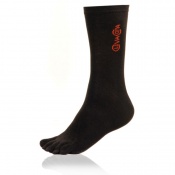 Warms feet with the heating power of copper
Anti-odour properties eliminate foot smell
Promotes blood flow to each individual toe (angiogenesis)
Great for diabetic, elderly, itchy, dry or cold feet
---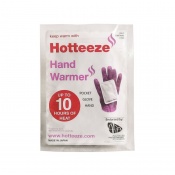 Fast-acting, easy-to-use hand warmer
Keep your hands warm and comfortable in cold conditions
Provides warmth for up to 10 hours
Ultra-thin and odourless for discreet use
---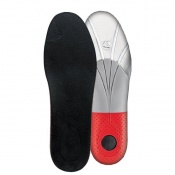 Fleece layer and aluminium sheet to trap warmth
Ideal for hiking, climbing, running and technical footwear
Robust memory foam core for shock absoprtion
Contoured arch support provides great comfort
---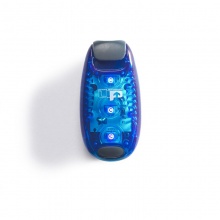 Clip-on LED light with adjustable settings
Ideal for evening runs in low light
Can be set to constant or flashing
Weatherproof for extra durability