Which Donjoy Playmaker II Knee Brace Should I Choose?
Tuesday, 7 January 2020 | Eugene
When it comes to providing comfort and support for general knee instability, one of our favourite knee braces is the Donjoy Playmaker II Knee Brace. Combining breathable fibres with intelligent, anatomical design, this knee support is an ideal option for returning to physical activities without sacrificing comfort. The only problem is, it's available in two styles: the Wraparound and the Pull-On. Here, we'll quickly break down the differences to show you which to choose.
Why Choose the Donjoy Playmaker II Knee Brace?
Before weighing up the Pull-On versus the Wraparound versions, it might be worth going over the basics of the Playmaker II Knee Support that make it what it is. Designed as a comfortable and functional knee brace, the Playmaker II is ideal for injuries to the ACL, MCL, LCL and meniscus, and is also a great support for a hyperextended knee. The spacer fabric makes it incredibly comfortable, while the DIII hinge delivers consistent, reliable support during all ranges of motion. Delivering compression, support and comfort, it's no wonder this is one of our most trusted braces.
Benefits of the Donjoy Playmaker II - Pull-On
Featuring the moulded straps and spacer fabric that make the Playmaker II one of the most comfortable and functional knee braces available, the Donjoy Playmaker II Knee Brace - Pull-On Sleeve is an ideal brace for firm support and reliable compression. Fitting snugly for maximum support and compression, pull-on knee braces are ideal for intense physical activity.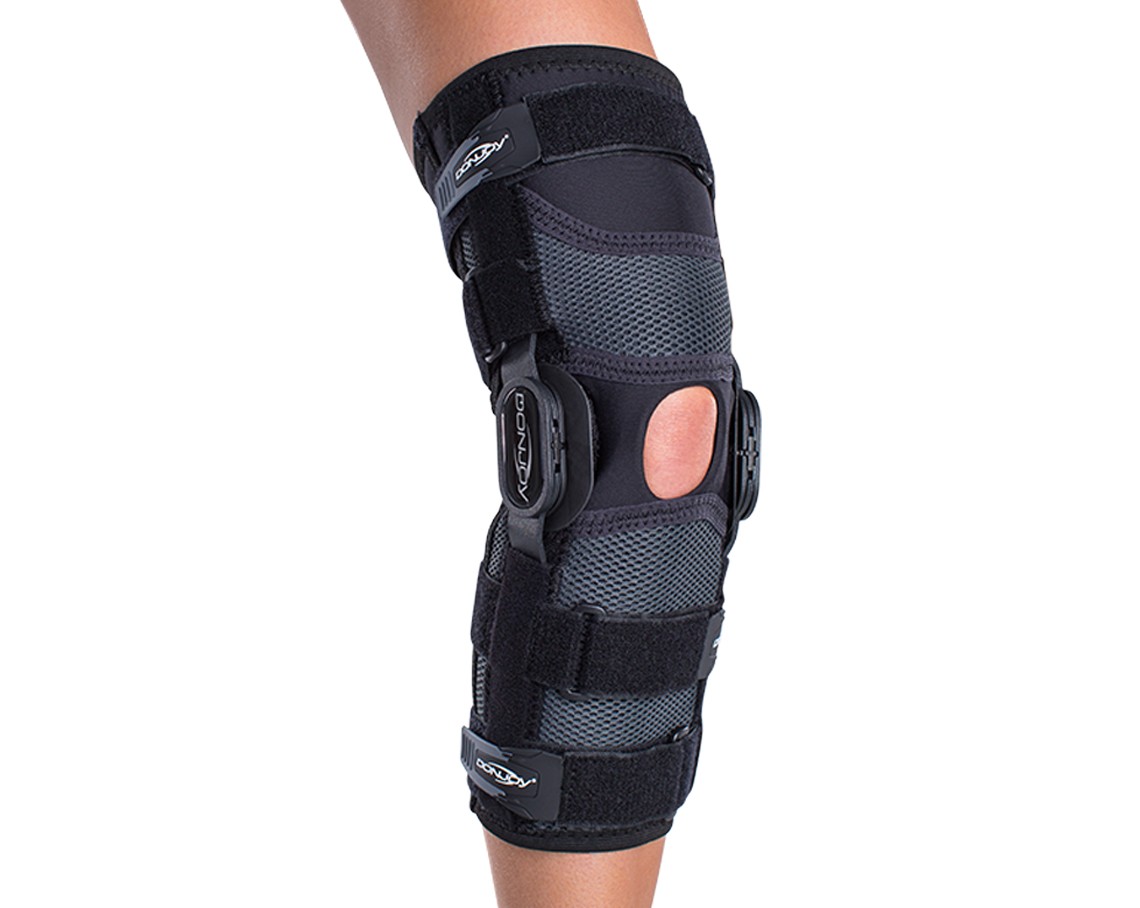 Why Choose the Pull-On Version?
Provides a firmer and more snug fit
Less chance of loosening during physical activity
Provides more reliable compression
Ideal for fully mobile users in the latter stages of recovery
Donjoy Playmaker II - Wraparound
With all the same materials of the Pull-On version, the Donjoy Playmaker II Knee Brace - Wraparound is perfect if you want all of the support with a quicker application. Ideal if you suffer from pain or swelling in the area, this brace requires less mobility to apply, and avoids the discomfort of pulling a brace over your injured knee.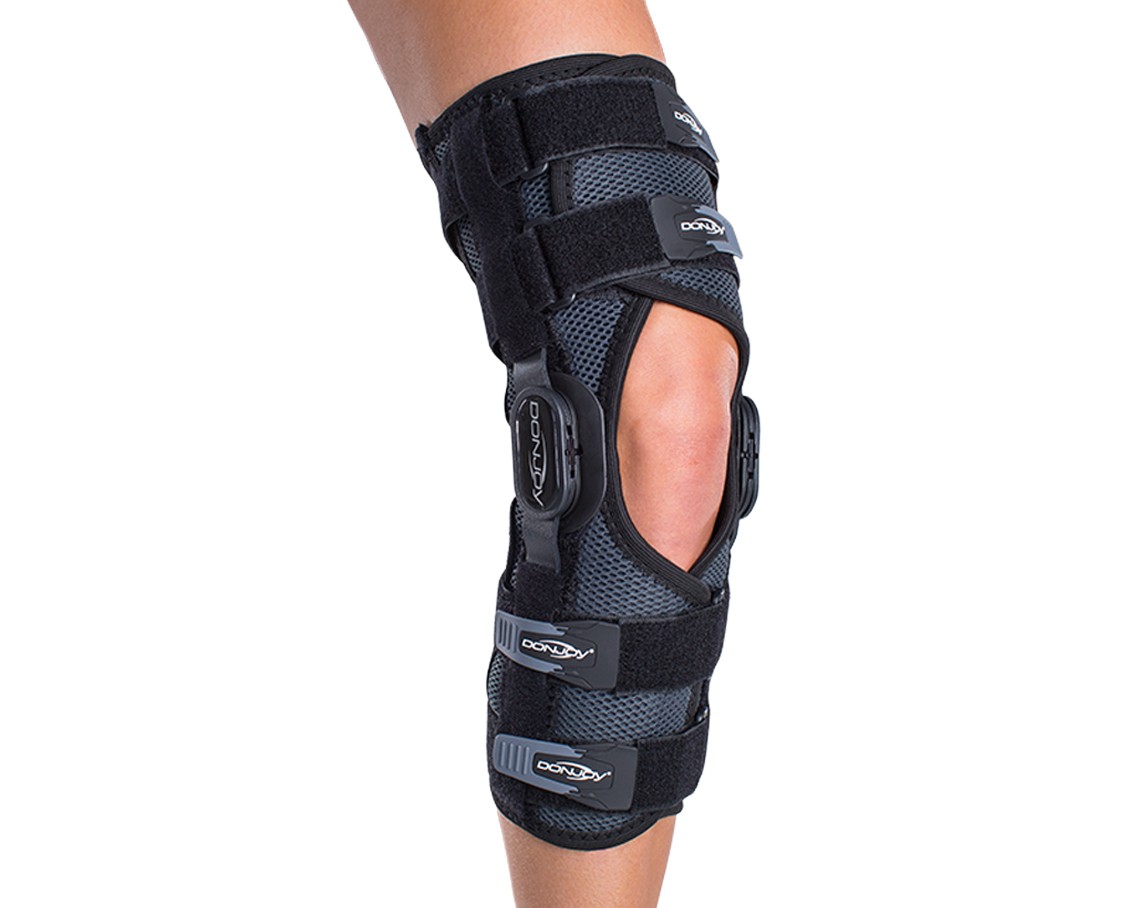 Why Choose the Wraparound Version?
Easiest to apply – can be applied without removing shoes
Avoids the discomfort of pulling the brace over an injured knee
Ideal for those with severe pain or swelling in the knee
The choice for those with less mobility in earlier recovery
You Can't Go Wrong with the Playmaker II
While we've gone over the benefits of each version of the Playmaker II Knee Brace, we feel it's important to emphasise that both versions will provide you with robust, reliable support. Deciding between the Pull-On and Wraparound versions is about tailoring you support to be the best it possibly can be, but you can't go wrong with the Donjoy Playmaker II.
Have any questions? You can get in touch with our Customer Care team at helpdesk@healthandcare.co.uk, or find us on Facebook, Twitter, or leave us your thoughts below!
Tags: Knee Braces, Knee Pain, Rehabilitation, Sports Supports and Braces