Best Compression Shorts 2022
Tuesday, 16 March 2021 | Paul
Exercise and sport are essential for a healthy lifestyle, but injuries, fatigue and recovery periods are inevitable pitfalls. Fortunately, compression shorts work to both improve your physical capabilities, accelerate the recovery process and to protect against further injuries.
How Do Compression Shorts Work?
Compression shorts have a wide variety of beneficial effects:
Reduce muscle vibrations that lead to fatigue
Increase the flow of nutrient rich blood to the area, aiding recovery
Improves comfort for longer training sessions
Reduce chafing and build-up of sweat
Keep an ostomy or stoma device in place
Looking For Something In Particular?
If you're looking for a particular feature in a haemorrhoid cushion then see our list below:
The Best Compression Shorts for Endurance
CEP Grey 3.0 Running Compression Shorts for Men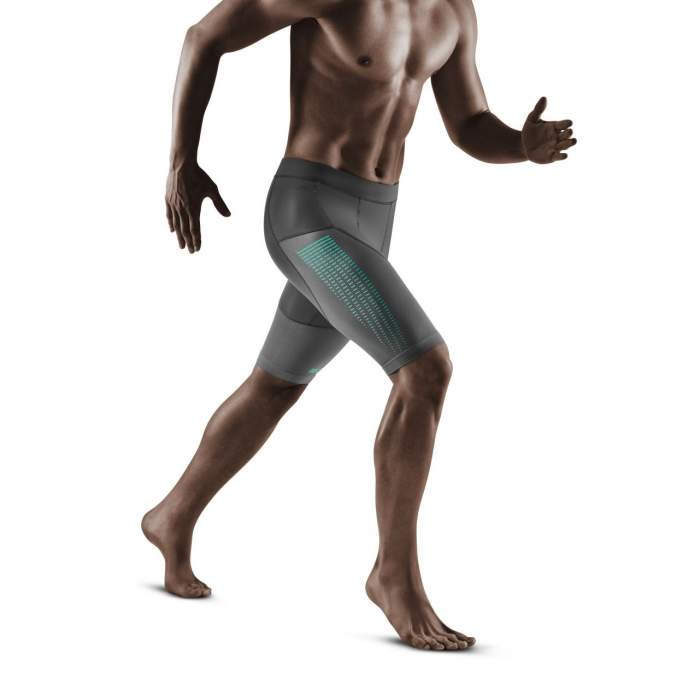 The improved compression profile of the CEP Grey 3.0 Running Compression Shorts for Men reduces muscle vibrations which waste energy, thereby bolstering your endurance. The high-tech blend of polyamide and spandex provides a supple, comfortable and secure fit for intense exercise sessions, and the optimised supply of valuable nutrients and oxygen-rich blood makes legs feel light and springy
Editor's Verdict: These shorts are guaranteed to maximise your endurance levels in activities such as running or tennis
The Best Recovery Compression Shorts
BioSkin Compression Shorts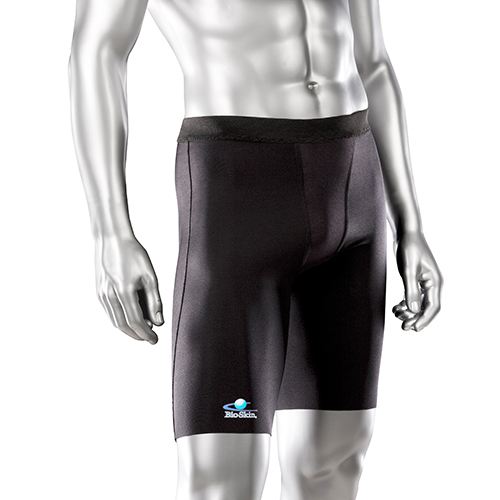 Following injury, or rehabilitation you can do no better than the BioSkin Compression Shorts. The shorts help with blood flow to injury and increase the speed at which any swelling is reduced and aid the muscle in repairing itself. The shorts are available with a choice of additional support for the groin or hamstring, so you can customise the shorts to your needs.
Editor's Verdict: Ideal for fast recovery from injuries such as hip flexor strain and hamstring issues.
The Best Compression Shorts for a Secure Fit
LP Compression Sports Shorts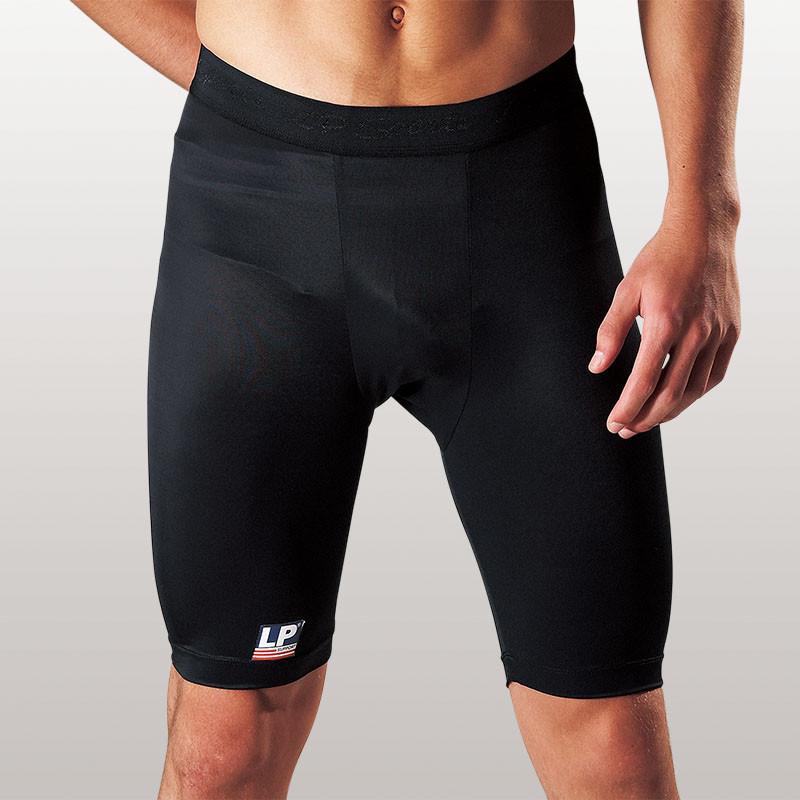 There's nothing worse when working out than shorts that keep slipping and require adjustment. The LP Compression Sports Shorts include an extra-wide, plush knit waistband that rides higher up the back to support lower back muscles and avoid any creeping or slippage. They are made with 80% nylon and 20% Lycra spandex, making them stretchy, comfortable, and suitable for all sports from football and hockey to weightlifting and martial arts.
Editor's Verdict: These shorts provide an extra-secure fit and help to comfortably heal injuries
The Best Compression Shorts to Prevent Chafing
CEP 3.0 2-in-1 Compression Shorts for Men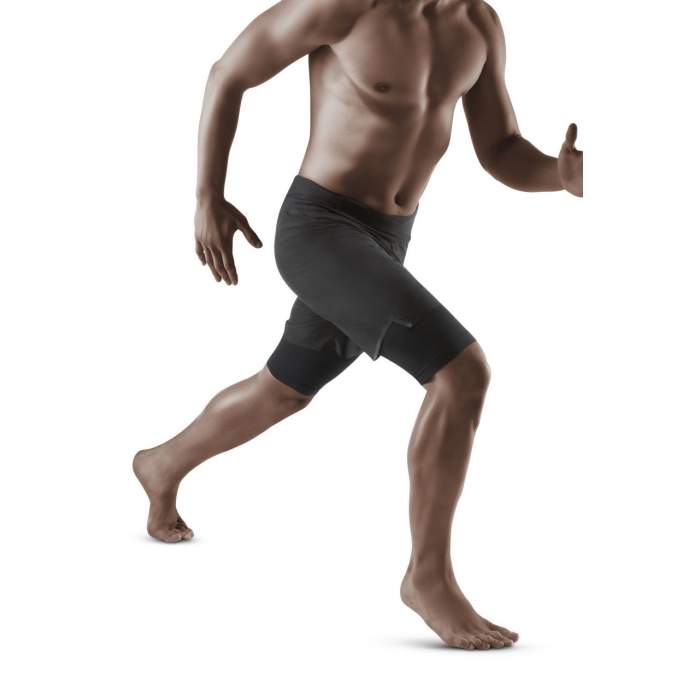 The inner layer of the CEP 3.0 2-in-1 Compression Shorts for Men provides targeted compression, which supplies oxygen-rich blood to your legs to reduce fatigue, while the outer layer offers a comfortable and loose fit, which will avoid any pinching or chafing. These shorts provide all the benefits of compression without impacting on your comfort.
Editor's Verdict: Chafing can be distracting and painful and these shorts will help prevent any related discomfort
The Best Compression Shorts to Prevent Hernias
Comfizz Stoma Support High Waisted Boxers with Level 2 Support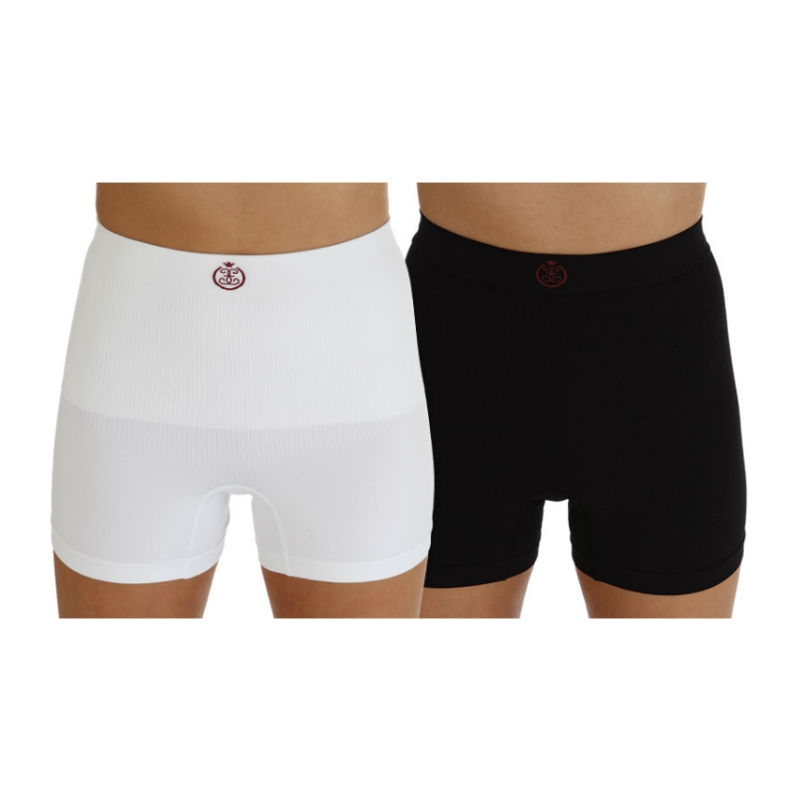 The Comfizz Stoma Support High Waisted Boxers with Level 2 Support are designed to offer security to surgical sites, such as stomas or hernias - and to ostomy devices. These boxers also offer effective support to anyone needing security post-surgery, particularly those who have suffered a hernia, as well as people looking to discreetly secure incontinence pads. The compression offered by these boxers is ideal for preventing the development of hernias during physical activity, as well as for preventing your ostomy device from shifting uncomfortably. They also feature a wicking material which will prevent excessive sweat build-up during exercise.
Editor's Verdict: These shorts are ideal for anyone looking to return to working out post-hernia or other surgery
Why Choose Compression Shorts?
Compression shorts are immensely popular with today's top athletes, and this is not scientifically baseless. A study on the effects of compression clothing revealed compression garments improved endurance performance (i.e., time to exhaustion) slightly, due to improvements in running economy, biomechanical variables, perception, and muscle temperature. Participants also benefited from reduced muscle pain, damage and inflammation.
Compression Garments at Health and Care
Hopefully this guide has given you a good idea of the options available when searching for compression shorts. There are far more worthwhile options then we could cover in this article; we recommend looking at our Compression Garment category for the full picture.
If you have any thoughts or questions about Compression Shorts please leave a question in the comments below. Alternatively, you can find us on Facebook and Twitter!
Tags: Compression Stockings, Exercise, Fitness, Running, Rehabilitation, Sports Supports and Braces, Top 5 Guides