Best Heated Seat Covers
Tuesday, 16 October 2018 |
Eugene
With the winter months approaching, we're all turning to our favourite methods to stay warm, cosy and comfortable. Whether you're at home, work, or in the car, the cold is never far away, so you need to have a strategy to stay warm wherever you are. Whatever the situation, your favourite chair should always be a source of comfort and warmth, so finding a way to keep it warm and luxurious is a must!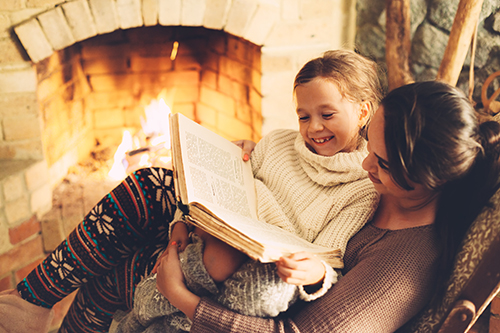 A heated seat cover can keep your favourite chair cosy through the winter months
There's no better way to turn your favourite chair into a cold-busting machine than with a heated seat cover. Ranging from the simple yet effective to the techy and impressive, heated seat covers are ideal for making your chair cosy and warm in any season (and they can help you save on heating costs as well). To save you some trouble, we've had our Health and Care experts put together a short list of their favourites, along with some features that make them stand out from the rest.
Cosy, Cost-Effective and Comfortable
HomeGlow B-Warm Heated Seat Cover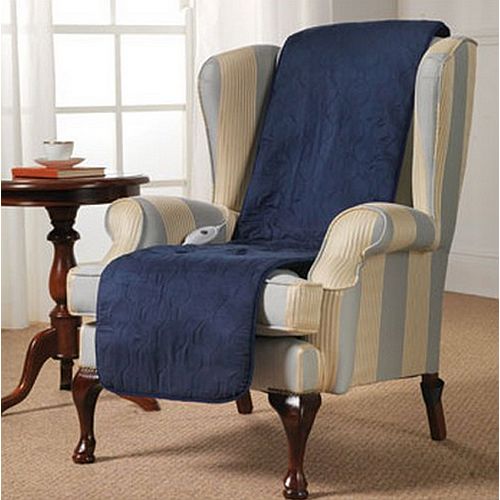 When the weather gets cold, your heating bills can go through the roof, as you're putting your boiler to work heating your house even though you may be spending your time in a small area. The HomeGlow B-Warm Heated Seat Cover is designed to keep you cosy and warm in your seat, and can help you save money as it costs only 0.5p per hour! Versatile enough to fit comfortably on any chair or sofa, the B-Warm provides you with therapeutic heat from your neck to your knees, soothing your aches and pains while keeping you cosy and warm.
Luxurious Heated Massage
Beurer MG260 Shiatsu Massage Seat Cover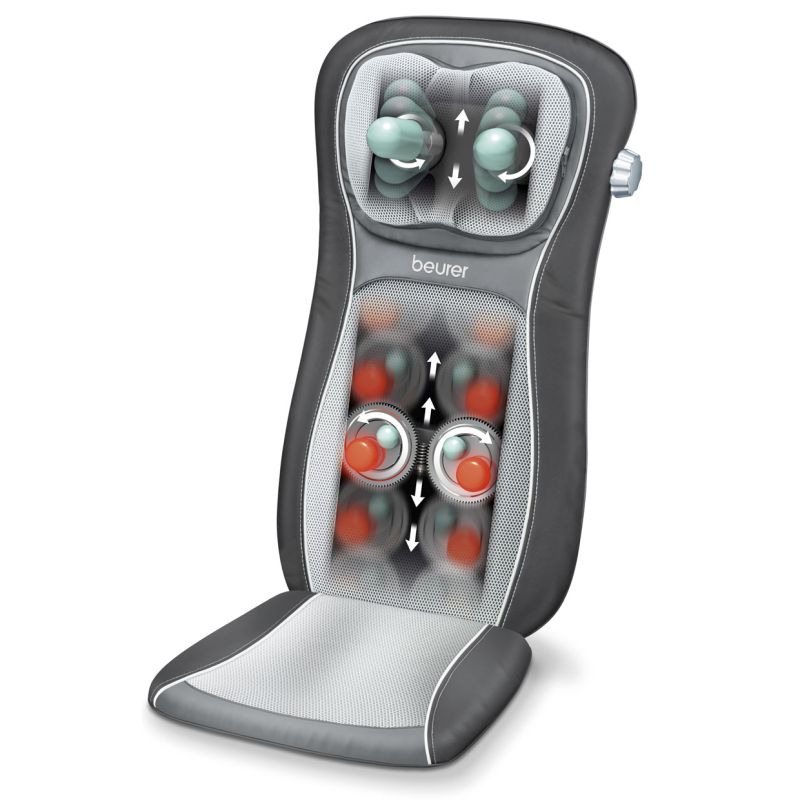 While it's nearly impossible to beat the HomeGlow B-Warm when it comes to practicality, there are some surprisingly affordable options for those who want a little bit extra. The Beurer MG260 Shiatsu Massage Seat Cover offers a similar heated seat function, with a powerful and adjustable shiatsu massage function built in. Offering relaxing back, neck, spot or rolling massage, this luxurious seat cover uses two massage fingers and four massage heads, providing you with complete relaxation, warmth and relief from stiff and aching muscles. Ideal for use at home, in the car, or anywhere else, the Beurer MG260 allows you to enjoy comfort and relaxation wherever you need them.
Versatile and Effective Warmth
Beurer Cosy Luxury Heat Pad HK45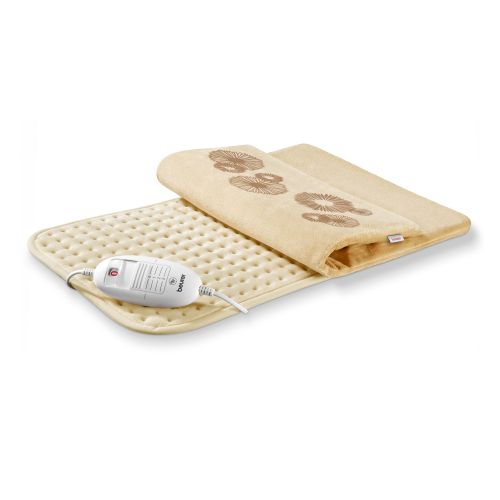 The next product we'd like to highlight isn't strictly a seat cover, but we thought it's worth a mention as our customers love the warmth it provides in just about any situation. The Beurer Cosy Luxury Heat Pad HK45 is one of the most cost-effective ways to stay cosy and warm in the winter, providing battery-powered heat that can go with you anywhere. With a convenient size of 44 x 33cm, the HK45 features three different heat settings, allowing you to choose a heat output between 50°C and 75°C. Simple in designed with an automatic shutoff function to prevent overheating, this handy heat pad may just be everything you need to keep your favourite chair warm this winter.
Sit in Comfort this Winter
Wherever you find the need to boost your heat this winter, these heated seat covers and warmers are just what you need to turn your favourite chair into a refuge from the cold. Whether you're looking to save money on heating, enjoy a cosy night in front of the TV, or melt into your seat with a luxurious massage, we're confident you'll enjoy what these products can offer. If you're still not convinced, why not take a look at our full Heating and Warmth section, filled with all sorts of novel and unique ideas to make your winter months as cosy and comfortable as can be!
Do you have any questions about our products to keep you seat warm, or something to add? Share your thoughts below or find us on Facebook and Twitter!
Tags: Aids for Daily Living, Arthritis, Back Pain, Best Christmas Gifts, Health and Care Expert Series, Heat Therapy, Keeping Warm, Pain Management, Raynaud's Disease, Top 5 Guides
Shop Related Products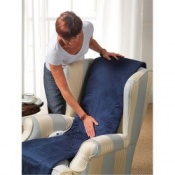 Stay cosy in your seat when the temperature drops
Produces a controlled heat to keep you comfortable
Costs less than 0.5 pence per hour to use
Easy operation - set up and use within minutes
---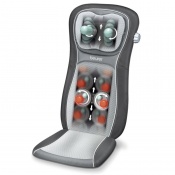 Offers relaxing neck, back, spot or rolling massage
Two massage fingers and four heads for complete relaxation
Easy operation with manual control switch
Three massage areas: upper, lower, full back