How To Treat Plantar Fasciitis
Friday, 15 November 2019 | Paul
If you're reading this, you're probably experiencing some amount of foot pain. Foot pain often goes away on its own, but sometimes it sticks around. When it doesn't alleviate quickly, you're likely to be experiencing something called plantar fasciitis.
Plantar fasciitis is a term used to describe the pain on the bottom of your foot, around your heel and arch. Usually the pain does eventually disappear on its own accord, but like many sprain injuries, plantar fasciitis can continue to resurface. Not to worry. Here at Health and Care, our mission is to provide people with the best information and products suitable to their needs - and luckily for you, we're experts on treatment for plantar fasciitis.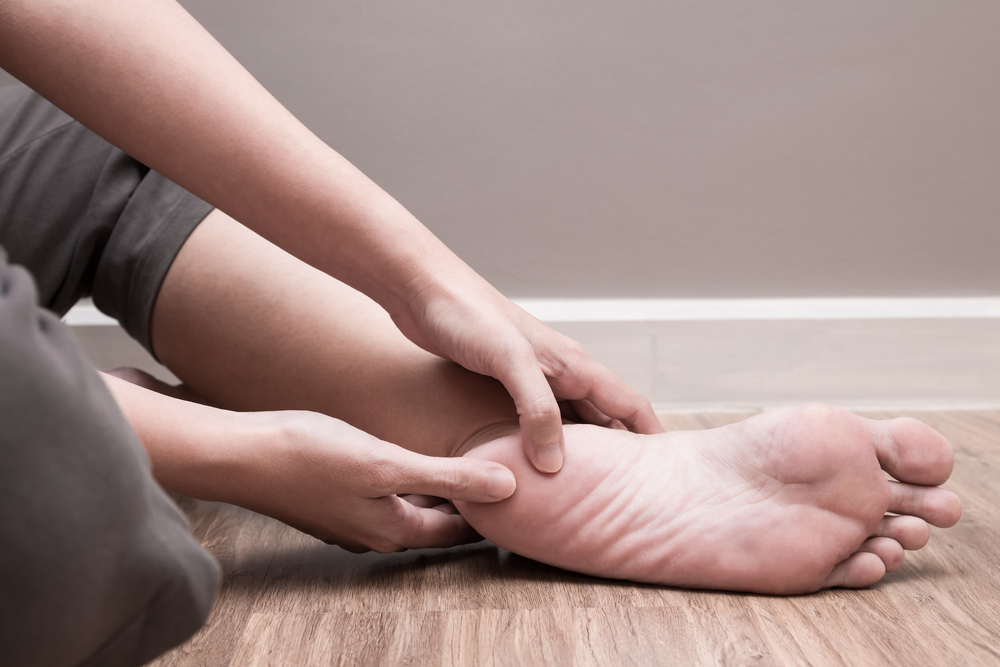 What is Plantar Fasciitis?
Plantar fasciitis is a condition caused by straining the part of your foot that connects your heel bone to your toes, otherwise known as the plantar fascia. Why this happens isn't always clear, but we do know that you're more likely to get plantar fasciitis if you:
Are exceedingly overweight
Overstretch the sole of your foot during exercise
Recently started doing a lot more exercise like running, walking
Wear shoes with poor support or cushioning
Exercise with a tight calf or heel
Recently started exercising on hard surfaces, like jogging on concrete
How Do I Know It's Plantar Fasciitis?
There's nothing like a bad case of foot pain, but how do you know it's plantar fasciitis? We always recommend going to a GP to be on the safe side - but here's some handy tips.
You're more likely to be suffering with a case of plantar fasciitis if:
You find it difficult to raise your toes off the floor
The pain is worse when you start walking after sleeping or resting
Your pain alleviates during exercise but returns after rest
What Can I Do To Treat Plantar Fasciitis?
Again, we would be the first to recommend a visit to your local GP to be totally sure of your condition. But if it is plantar fasciitis, there's a few things we're sure will make a difference.
To begin, you should take some precautionary measures to make sure you're not doing yourself further harm or prolonging your condition:
Do your best not to walk barefoot on hard surfaces, even round the house
Do not wear high heels or footwear that is tight and pointy
Do not take ibuprofen for the first 48 hours
Do not wear flip flops or backless slippers
Do not stand or walk for long periods - cycle or get a bus
Now you're all set to make some active choices that will speed up your recovery:
Take some paracetamol - mild painkillers will allow the plantar fasciitis to run its course
Put a bag of frozen peas (Or better still, an ice pack) in a towel on the afflicted foot for 20 minutes every 2-3 hours
Rest and raise your foot on a stool to alleviate pressure from the afflicted foot
Wear wide comfortable shoes with a low heel and soft sole
If you want to work out, do some exercises that don't put pressure on your feet, like swimming
Complete regular and gentle stretching exercises

Is There Anything Else I Can Do?
For people who are desperate to be rid of this pesky condition, we recommend purchasing an arch support or an ankle brace. These are specially designed braces that target your plantar fascia in order to relieve pressure and pain.
What's So Special About A Support?
We're glad you asked. The great thing about supports is that they allow you to get on with your day without symptoms of pain and discomfort. Some offer a higher freedom of movement whereas others restrict movement to ensure a rapid recovery. Some supports are even made with neoprene, which allows for therapeutic heat therapy.
What Support Should I Get?
There are lots of different supports to choose from and doctors may advise specific supports for your recovery. These supports sometimes lack in quality, being flimsy or weak. In response to this, we at Health and Care have curated our own list of specialist braces to help you recover from plantar fasciitis.
The Ultimate Performance Range
Ultimate Performance are a unique sports brand in that they develop a vast range of injury specific medical supplies, ranging from the Ultimate Performance Heat Rub to the Ultimate Performance Neoprene Back Support. They also stock some pretty impressive arch supports. For that reason, we picked two.
The Ultimate Performance Compression Elastic Arch Supports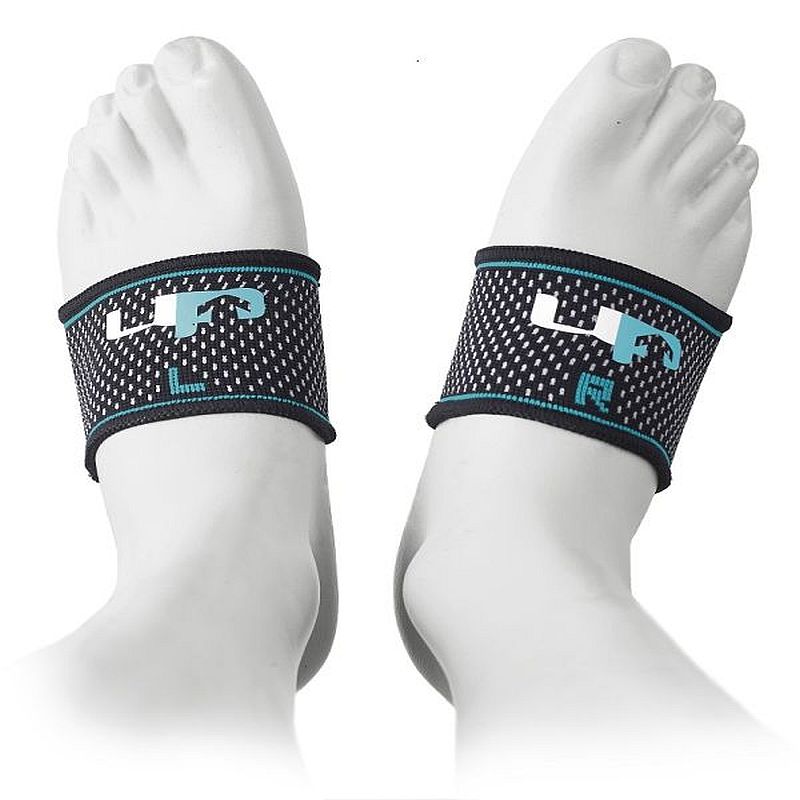 The Ultimate Performance Compression Elastic Arch Supports are a pair of supports designed with a seamless circular knit to provide compression and relieve the pain caused by plantar fasciitis and heel spurs by supporting the arches and affecting the posture of the foot. They are latex- and neoprene-free (some people are allergic to heat), providing the user with an equally high level of support. They also feature a light, breathable four way stretch material provides targeted support for lifting and supporting the arches.
Key Features: Neoprene- and Latex-free, Four Way Stretch Material, Seamless Circular Knit
The Ultimate Performance Ultimate Neoprene Arch Support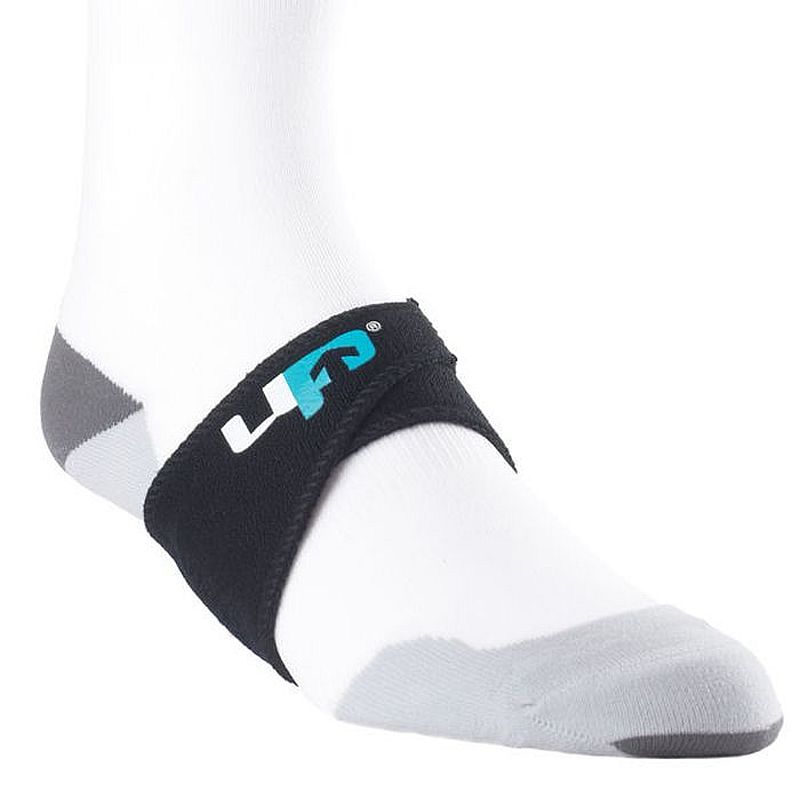 The Ultimate Performance Ultimate Neoprene Arch Support is an advanced brace which features neoprene compression. Neoprene allows for therapeutic heat compression, increasing blood circulation and thus, speeding up your recovery. The support also features a memory foam pad that places targeted pressure on the plantar fascia to provide immediate pain relief. For your own comfort there is an adjustable strap that ensures a personalised fit. The support is bilateral for interchangeable use.
Key Features: Neoprene Compression, Memory Foam Pad, Adjustable Strap
The Rehband Range
Having catered for both professional athletes and casual gym-goers for 60 years, Rehband has a formidable background of anatomic research and development. Their supports are well crafted and well received.
The Rehband QD Arch Support Inserts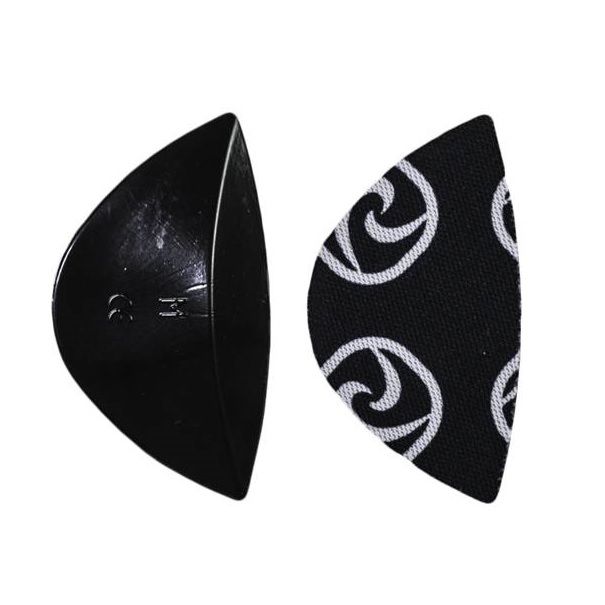 The Rehband QD Arch Support Inserts provide shock-absorption support and relief to the longitudinal arches, allowing you to excel in your usual sporting activities. Their special shock-absorption is thanks to Technogel, a unique PU-based gel that absorbs shock. The Rehband Inserts are also self-adhesive for easy fixation in the shoes and are supplied as a pair of supports for increased comfort and stability.
Key Features: Shock Absorbing, Technogel, Self-Adhesive
The Prostep Range
Prostep Insoles are specifically designed to help those with low arches and the associated common foot complaints - such as plantar fasciitis. To save you trawling through their vast range, we found our favourite pair.
Prostep Arch Support Insoles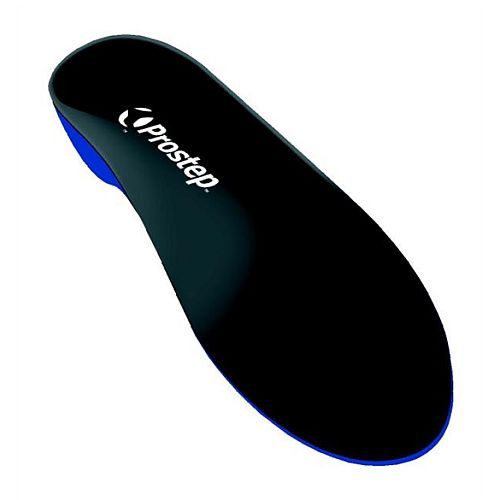 The Prostep Arch Support Insoles eliminate pain and resolve symptoms by supporting the sustentaculum tali (ST) and lowering the pressure on the 1st Ray. In English, if you're suffering from a low arch or plantar fasciitis, then the Prostep Arch Support Insoles are an ideal solution! Multiple extrinsic wedges are included so that the Prostep Arch Support Insoles can be tailored to your exact requirements. The insoles feature anti-bacterial top covers for hygiene and their advanced heel cupping allows for evenly distributed weight.
Key Features: Evenly Distributed Weight, Advanced Heel Cupping, Multiple Extrinsic Wedges, Customisable
Choose the Right Support
Choosing the right supports is important, as some supports have attributes that suit different people. For more information on our range of plantar fasciitis supports, please see the Plantar Fasciitis category.
Have any questions? You can call our Customer Care Team at 020 7720 2266, or get in touch with us on Facebook, Twitter, or leave us your thoughts below!
Tags: Aids for Daily Living, Foot and Ankle Pain, Heat Therapy, Mobility, Pressure Relief, Sports Supports & Braces