How to Beat the Heat This Summer 2022
Thursday, 23 June 2022 | Tenzin
We love to talk about the weather here in the UK, but when it comes to summer and scorching heat, we always seem to get caught unprepared. We're not always blessed with glorious weather, but when the sun does shine upon us, there are some simple tricks to soak it up safely, avoid uncomfortable sleepless nights, stay hydrated, and keep protected from harmful UV rays.
Read on to learn How to Beat the Heat This Summer.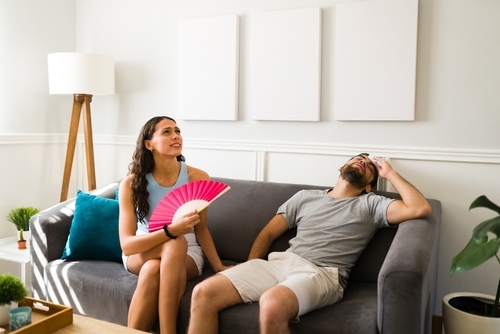 You don't need to struggle like them!
In this guide, we'll cover our top product recommendations so that you can stay cool at work, bask in the sun during the day and enjoy a restful sleep at night.
Personal Desk Fan
While we'd rather be frolicking on the beach or picnicking in the park on a sweltering day, most of us will be at work. So whether you're in an office with no air-conditioning or working from home where even opening the windows doesn't seem to bring in much breeze, a personal desk fan will be your best friend this summer!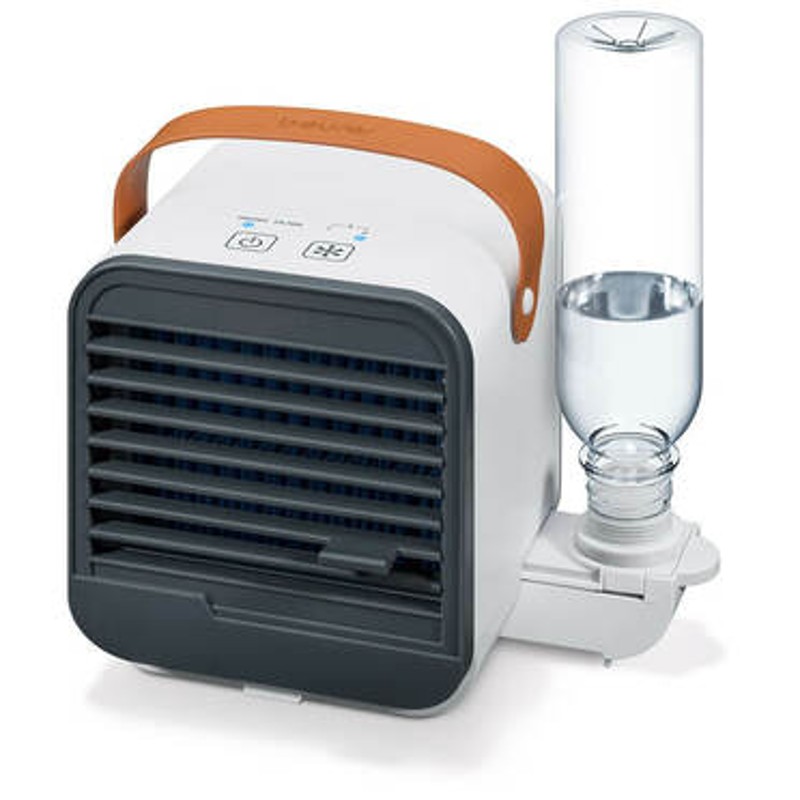 Beurer Fresh Breeze Personal Desk Fan
Why We Love It:
✔ Lightweight, compact and portable for desks and tables
✔ Easy-to-use settings to pick your ideal temperature
✔ Effective cooling and energy efficient unlike air cons
Our Verdict: The Beurer Desk Fan is significantly more cooling than alternative portable fans due to its evaporation technology. It creates the effect of fresh air at the touch of a button to make you feel refreshed and increases your wellbeing.
Cooling Mattress Topper
One of the drawbacks of hot weather for many of us is not being able to sleep peacefully at night, particularly if you're pregnant, are menopausal or already suffer from night sweats and hyperhidrosis. However, by using a cooling mattress topper that regulates the temperature and is moisture-wicking, you'll experience better sleep quality.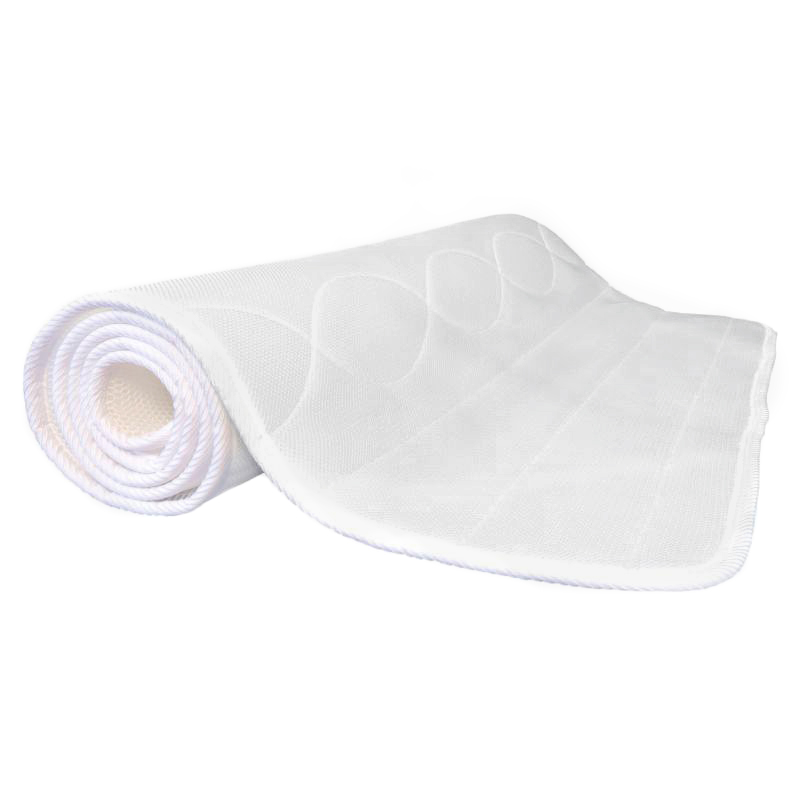 Layer of Air Cooling Mattress Topper
Why We Love It:
✔ Thermoregulating for air circulation between skin and mattress
✔ Hypoallergenic to guard you against common allergens
✔ Pressure relieving for support and ultimate comfort
Our Verdict: This Cooling Mattress Topper is the solution to getting the deep uninterrupted sleep we all need in order to recharge properly overnight. Available in three sizes for single, double or king size beds, try it now and see the difference for yourself!
Cooling Pillow
Now that we've helped you choose a cooling mattress topper, why not pair it with a cooling pillow for the ultimate kip to sleep like a contented baby? Designed to reduce excessive night sweats that lead to insomnia, they're a godsend on those stuffy nights where you toss and turn until the sun comes up again.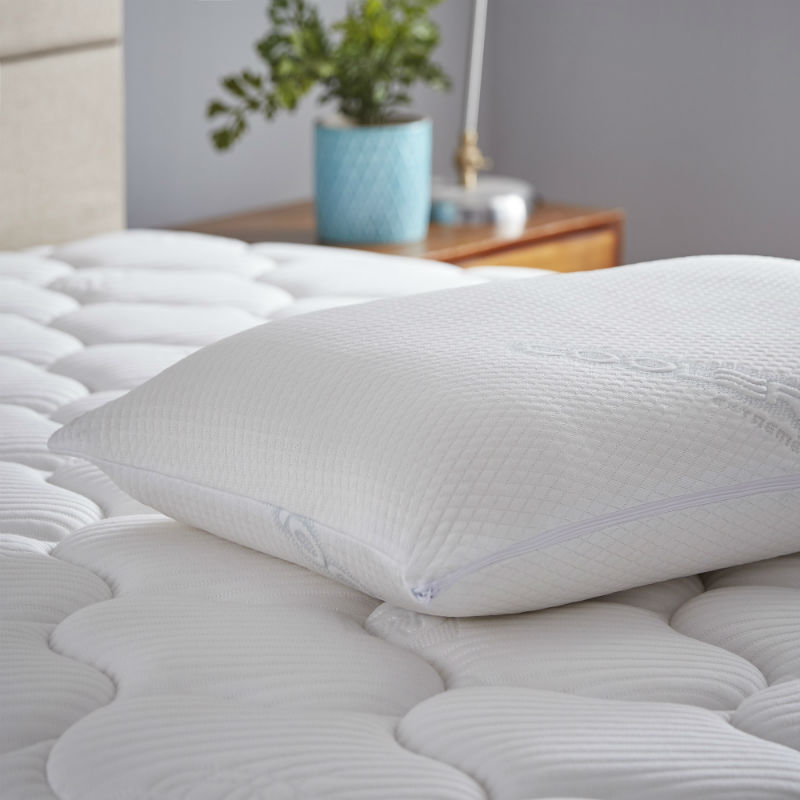 Sealy CoolSense Cooling Pillow
Why We Love It:
✔ Cooling fabric and hollow fibres prevent overheating
✔ Medium firmness for effective head and neck support
✔ Hypoallergenic to suit those with allergies
Our Verdict: The Sealy Cooling Pillow is not only formulated to regulate your body temperature for a more restful sleep, it has a ventilated memory foam with a supportive central core for enhanced comfort. Made with premium quality material and designed to last, it comes with a two-year manufacturer's guarantee for your peace of mind.
Handheld Water Bottle
Everyone knows the importance of staying hydrated for a healthy lifestyle, but it's even more vital when the temperature's soaring outside. For those who love a leisurely walk to get their dose of vitamin D or enjoy a run in the sun, a water bottle is an essential accessory.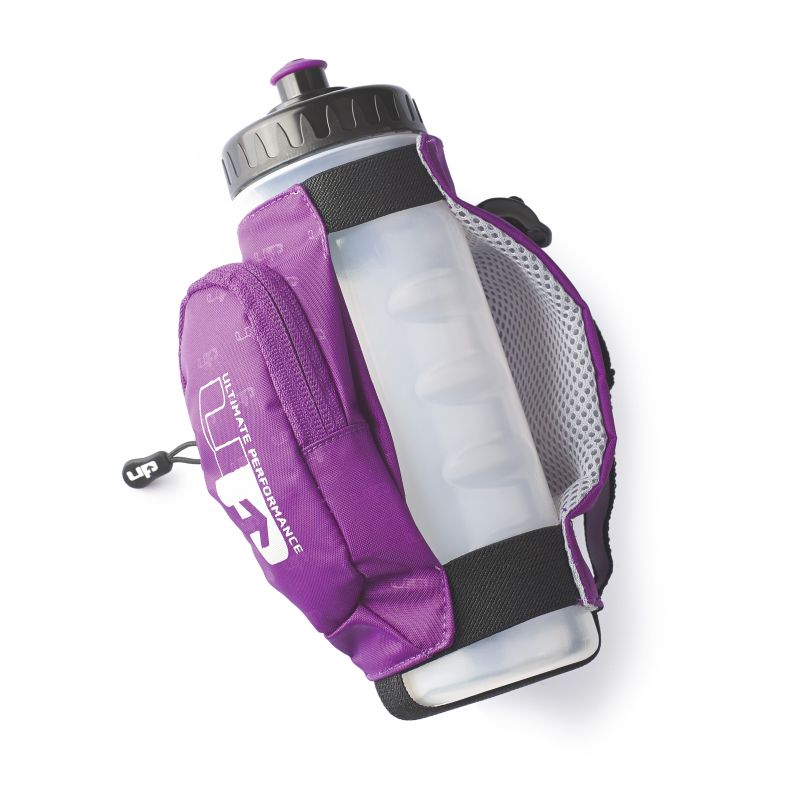 Ultimate Performance Kielder Handheld Bottle
Why We Love It:
✔ Handheld 600ml ergonomic water bottle
✔ Adjustable strap with pocket for essentials
✔ BPA-free to keep fluids healthy and chemical-free
Our Verdict: Avoid dehydration and heatstroke with this Handheld Water Bottle that's available in a choice of five vibrant colours. The moisture-wicking fabric prevents sweaty hands for a secure grip and the high-visibility trim makes it ideal for evening walks.
Anti-Sweat Facial Gel
While we love a natural glow that radiates health and happiness, a sweaty face is not a look we want to rock. You probably use a deodorant for your armpits, but most people haven't yet discovered the amazing benefits of an anti-sweat face gel so check this out to be one of the first in-the-know!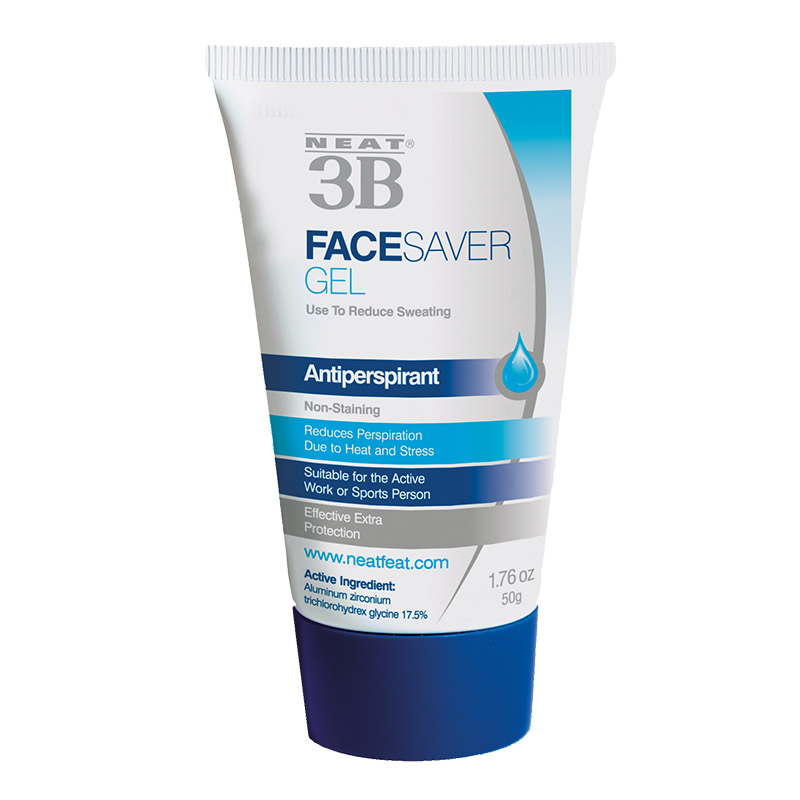 Why We Love It:
✔ Prevents excess perspiration and reduces shine
✔ Can be worn overnight, before suncream or makeup
✔ Ideal for hyperhidrosis, pregnancy or nervous sweating
Our Verdict: The Neat Anti-Sweat Facial Gel lets you face the day with confidence instead of hiding behind a sweaty face. Whether you're tired of your makeup melting in the heat, struggle to sleep in hot weather, or sweat profusely before an important work event or a hot date, get ready to transform your life!
UV Umbrella
With summer comes the promise of longer days, cooler drinks and alfresco dining, but unfortunately also the risk of sunburn and skin damage and even cancer. That's why a UV sun umbrella that protects you from harmful radiation is a precaution you can take to ensure you enjoy many more glorious summers for years to come.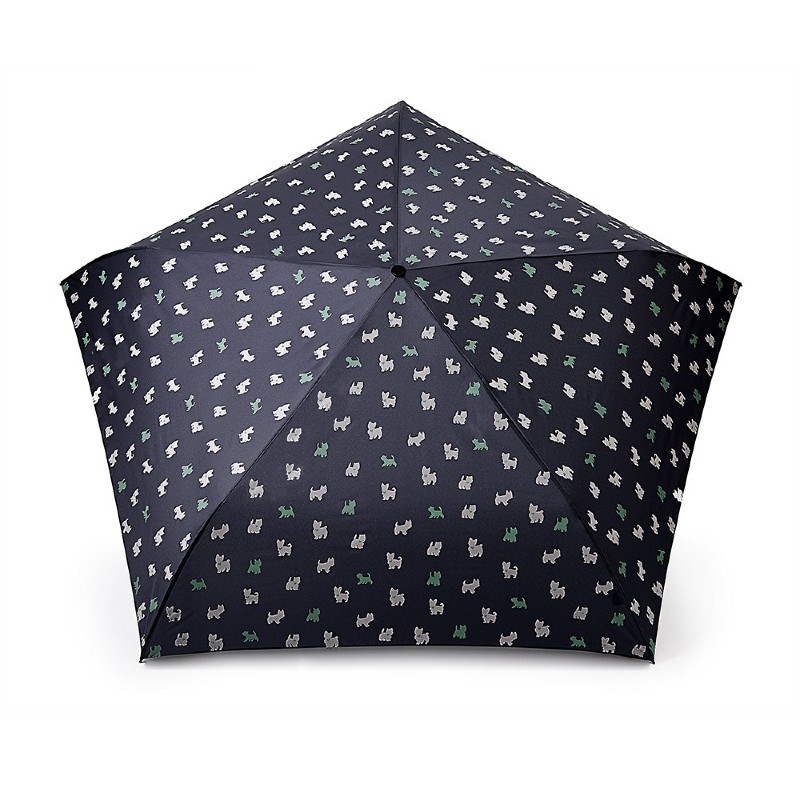 Fulton Aerolite Lightweight UV Umbrella (Furry Friends)
Why We Love It:
✔ Maximum sun protection rating of UPF50+
✔ Light, slim and portable with strong wind resistance
✔ Ideal for the unpredictable British weather
Our Verdict: Come rain or shine, Fulton Umbrellas have a range of colours and gorgeous patterns to shield you from the elements while bringing a smile to your face. One of the lightest on the market, this UV umbrella with the cute dog motif is deceptively robust for all-round protection wherever you go, so click on the button below to browse the whole range.
Enjoy the Sun While It Lasts
Summer in the UK is often a short and fleeting season, so make the most of the warm weather by catching up with family and friends over BBQs, exercising outdoors in the wondrous nature, or topping up on your vitamin D in the park (with sun protection of course!). Exposure to sunlight helps release serotonin, a hormone that boosts your energy and mood, especially useful for those suffering from depression, so get out there and seize the day!
Have any questions, or anything to add? Tell us in the comments below, or find us on Facebook and Twitter!