PlayLearn: Sensory Toys for Carers Week
Tuesday, 13 June 2017
At some point or another in all of our lives, we're going to need a helping hand. Whether it's after an injury or illness, or simply after a long, eventful life, we'll all fall down, and need those close to us to help pick us back up again. These unsung heroes of everyday life are known as carers, and though often underappreciated, they are a crucial part of families and lives all over the UK.
June 12 - 18 is Carers Week in the UK, and here at Health and Care we're taking notice. We thought we'd take a few minutes to extend a shout-out to the carers we know in our own lives, and point out a few ways we think we can help them. Carers give up a tremendous amount of their time, energy, and resources helping those around them, so it's only fair that, if we can make life a little bit easier for these good-willed gladiators, we should do everything we can.
What is a Carer, and How Can I Help?
The definition of a carer is as varied as they are important, and there are countless ways to pick up the slack and become a carer yourself. They can be someone who takes up some of the duties of their elderly or sick family members, or just someone who is there to listen when it's needed most. In the UK, there are an estimated 6.5 million unpaid carers, providing a wealth of care for families, and making life a little easier for those in need.
Since they make such a monumental effort to make the world a better place for everyone else, it's the least we can do to make things a little better for them as well. This year, Carers Week is focusing on making our communities more carer friendly. If you'd like to help a carer, but don't know how, here are a few of the concerns facing UK carers today.
If exactly what a carer can be still seems a little vague, the organisers of Carers Week have put together a short video to drive home who these people are, and why they're so important.
PlayLearn: Helping Carers Help Children
One of our favourite companies working to make a difference in the lives of carers and children is PlayLearn. For years, they've specialised in developing and distributing high-quality educational products to parents of the children who need them in the UK. Their products are selected for their educational quality, and are particularly suited to children with special needs, autism, or anyone who can use some sensory stimulation for their personal development. To take a look at the full range of PlayLearn products available here at Health and Care, click here.
Sensory Stimulation
Many of us take for granted the joy that our senses can bring us, pushing us to learn, explore and enjoy life though the stimulating environment around us. That's why it's important to consider the challenges that those with sensory deficits can face. Those with limitations of movement, vision, hearing, cognitive ability or perception will have to deal with roadblocks to their learning that the rest of us simply don't have to consider in our daily lives.
These problems will often rear their heads in children with special needs, hyperactivity or autism, so it's important we provide carers with the tools they need to overcome these obstacles, and help children excel. One such stimulatory tool is the PlayLearn Sensory Light-Up Floor Tile. Great for any sensory room, this fun product will light up, flow and change patterns whenever the user puts weight on them. This encourages movement and activity in children, as the tile will provide exciting visual stimulation as they play. Durable enough to bear the weight of wheelchairs and trolleys, this is an excellent addition to any floor, table-top or play area.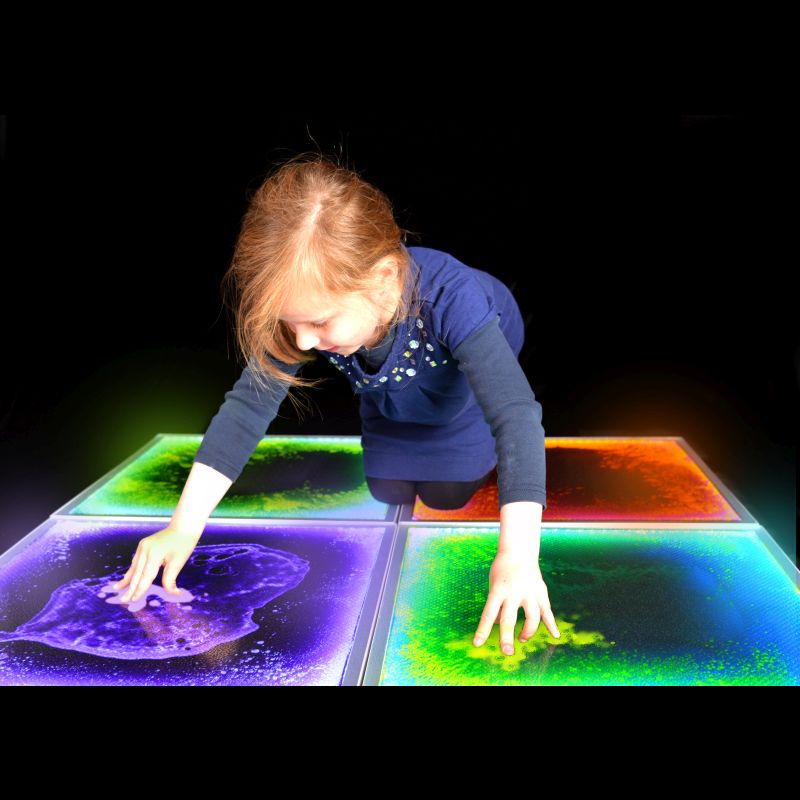 When dealing with children with special needs, it often helps to kit out an entire sensory room, fitted with plenty of stimulating things to keep their attention. This will help them stay engaged, motivate them to play, interact with the world around them and learn.
Another great addition to any sensory room is the PlayLearn Bubble Tube, a dynamic and ever-changing water feature that will capture any child's attention. Stylish and effective, this tube provides an excellent way to encourage visual tracking, concentration and touch in children with sensory deficits. Bubbles continuously rise from the base, illuminated by a colour-changing LED, providing constant movement and visual stimulation. To add an extra element of fun, eight fish toys are included to take the sensory stimulation to a new level. It can also be used with a wall bracket for installation just about anywhere.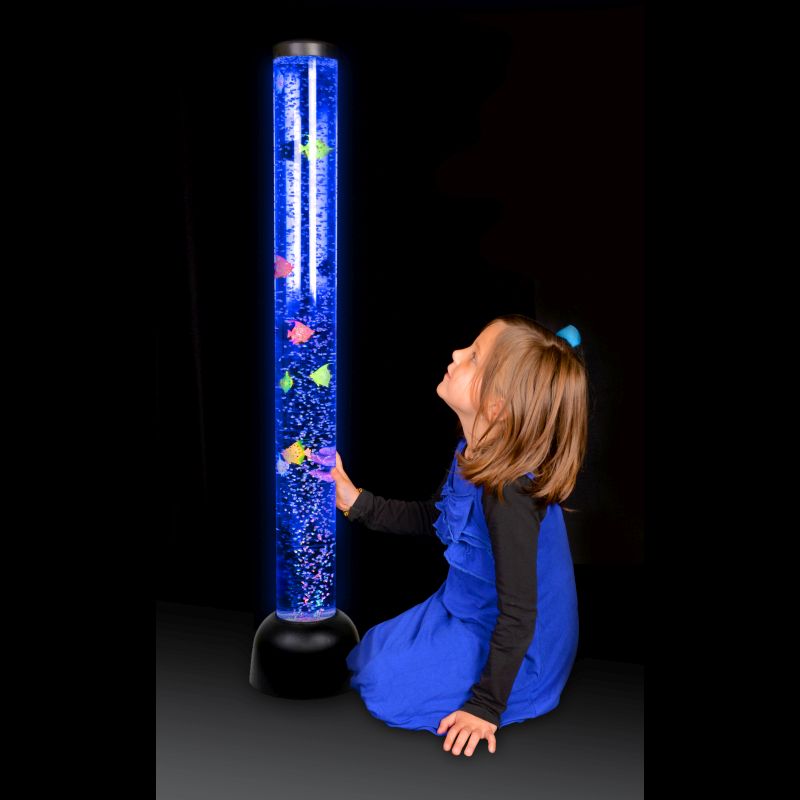 Finally, one of our favourite PlayLearn products for kitting out your sensory room is the PlayLearn Oval-Shaped Jellyfish Tank Water Feature. For children with an aquatic fascination or love for sealife, this tank provides a unique treat, with seven realistic jellyfish bobbing and weaving throughout the enclosure. Illuminated and undeniably engaging, this water feature is perfect for rooms with a premium on space, and comes in at just over 30cm long. The true-to-life motion of the jellyfish, along with colour-changing LED lamps, provide sensory stimulation that is ever changing, producing a new and exciting image every time it's looked upon. Equipped with nearly-silent motors, this tank is both calming and stimulating, providing enjoyment and reducing hassle for carers everywhere.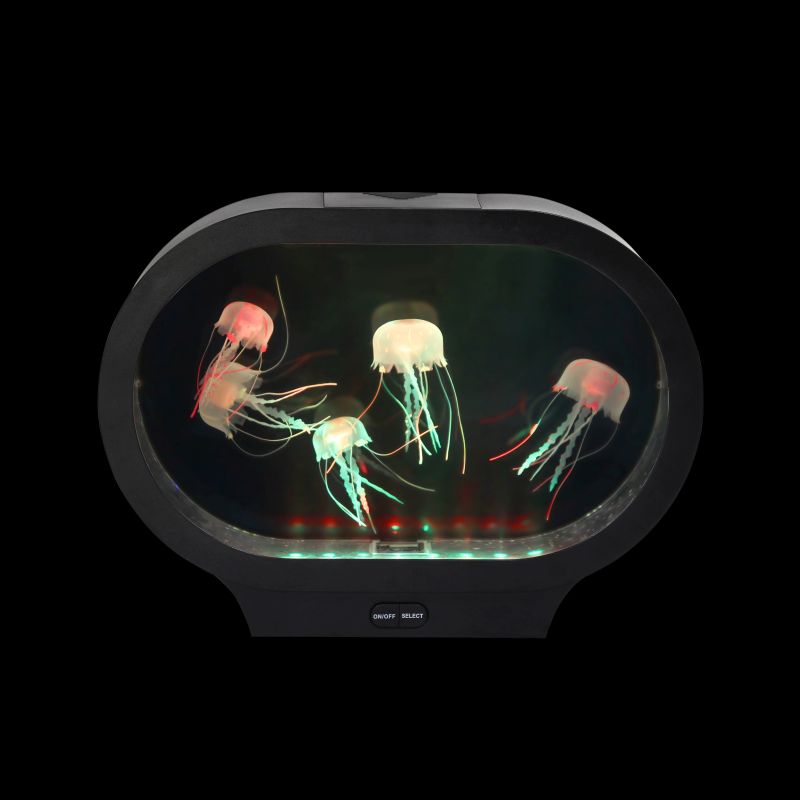 Equipping Children for the Future
While providing sensory stimulation is important for the learning and development of children, they may need an extra push to get them in line with the modern world. As technology becomes more and more important in our everyday lives, new and unique challenges are presented to those with sensory deficits or special needs. For instance, common keyboards can seem boring, complicated and intimidating to children with special needs, as many keys need to be committed to memory, and many associations must be solidified in the child's mind for full functionality.
PlayLearn has addressed this problem with their SEN Keyboard, specially designed to provide special needs children with the means to use a standard QWERTY keyboard like anyone else. Fitted with colour-coded keys to help children remember important areas and associations, this keyboard can make working on the computer with special needs children indistinguishable to working with other children. Keys are coloured intuitively, with consonants coloured orange, vowels purple and numbers blue. This means children will find the keys they need sooner, become less frustrated, and enjoy their computer-based learning on a whole new level.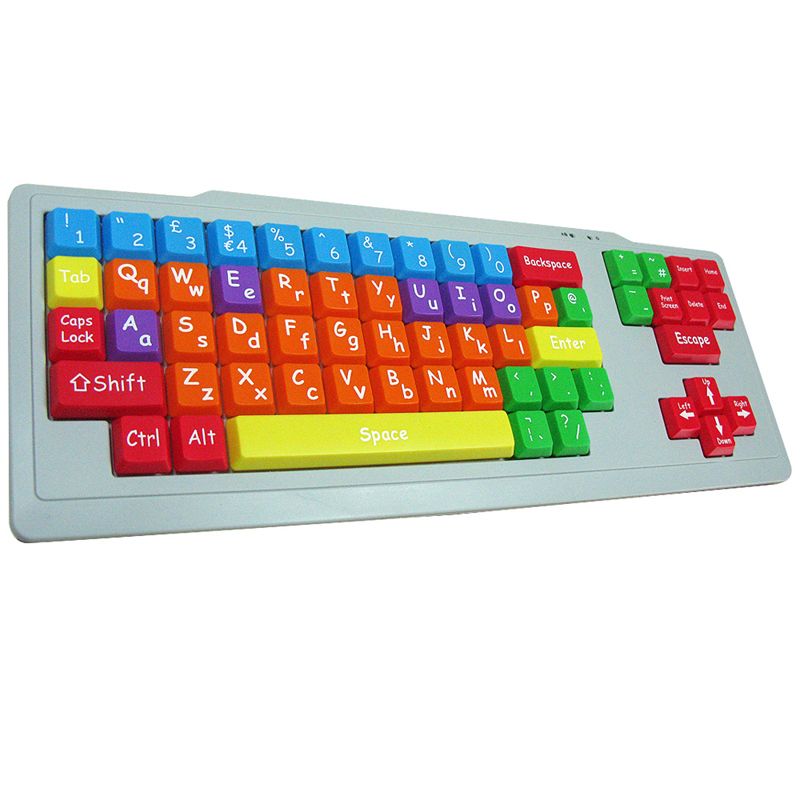 Have any questions about Carers Week or PlayLearn, or anything to add? Tell us in the comments below, or find us on Facebook and Twitter!