Sleeping with Vertigo: Best Vertigo Pillows 2019
Monday, 12 August 2019 | Paul
Vertigo is often used as a synonym for dizziness, and associated with a fear of heights, but these are both common misconceptions about a condition that has very little to do with heights. In this short article, we focus on a very specific problem within this condition that anyone who has ever experienced vertigo can relate to – sleeping with vertigo. After a brief explanation of what vertigo actually is and what causes it, you will find our top tips, tricks and product suggestions that can make sleeping with vertigo easier and more comfortable for you.
What Is Vertigo?
In the simplest terms, vertigo is the feeling of being dizzy, off balance, or in a spinning room. You can experience this feeling for seconds, hours, or sometimes even days. Luckily, in most cases vertigo is nothing to be afraid of, and is most likely caused by a problem with your inner ear. This can be either something as simple as a viral infection, which can go away on its own, or sometimes even past head trauma
Benign paroxysmal positional vertigo (BBPV) is one of the most common types of vertigo, which can most easily be described as "ear rocks". These rocks are actually small calcium particles that build up and float around in your ears, and as they move they will cause dizziness. Another common cause of vertigo worth mentioning is Meniere's disease, which is caused by fluid build-up in the ear.
In most cases vertigo will go away on its own. In extreme cases, however, you may need to seek medical treatment.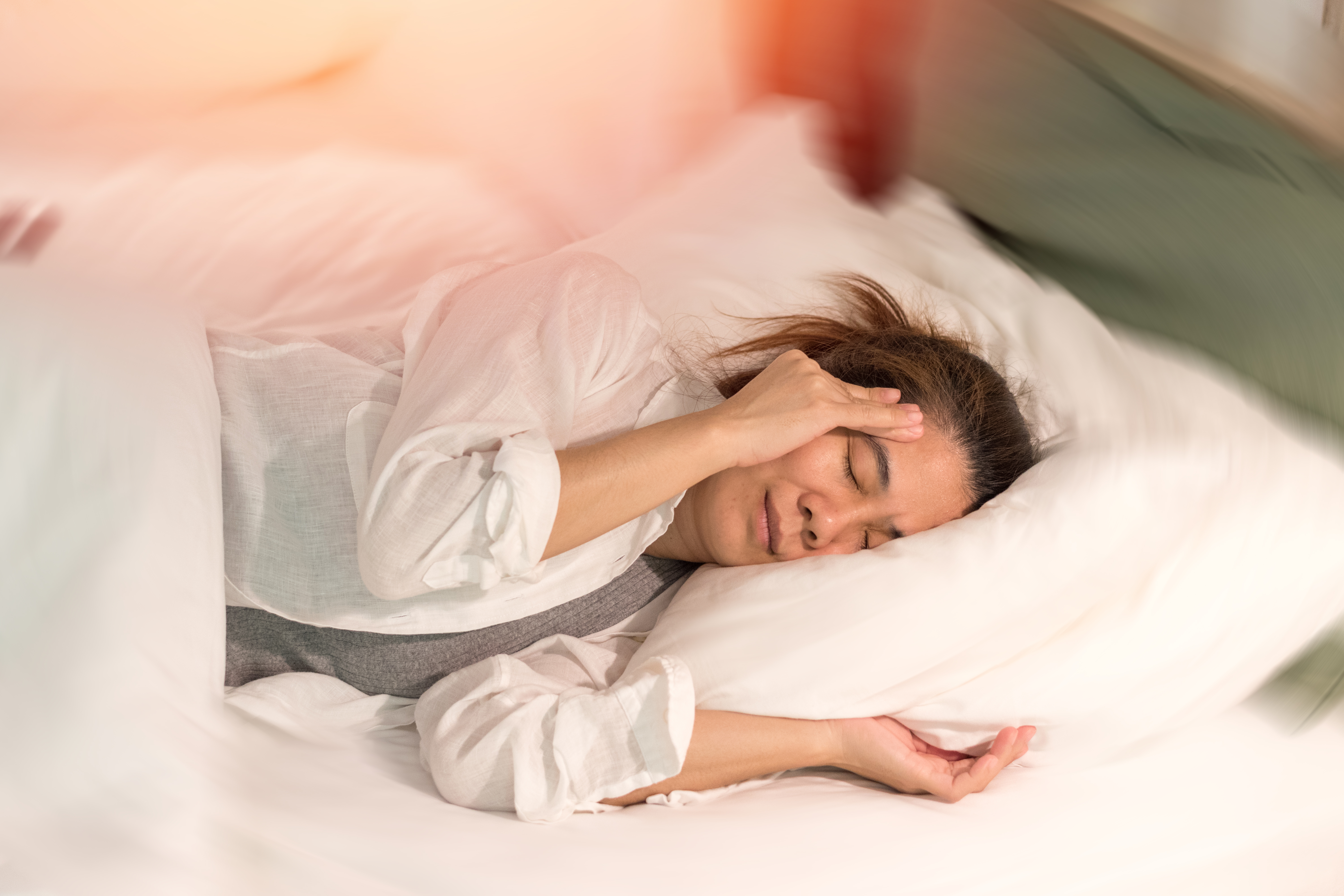 How to Sleep with Vertigo
While there is no direct connection between vertigo and insomnia or sleep apnoea, lack of sleep can make the symptoms of vertigo even worse. This means that it's that much more important to get a good night's sleep if you're suffering from this condition. Here are our top three tips for waking up well-rested:
Don't consume caffeine or spicy foods at least three to four hours before going to bed.
Try to relax before you go to bed. Turn off all electronic devices, which keep your brain active, and switch off the lights.
Find a sleeping position that suits your body best. If you're suffering from vertigo, this will most likely include sleeping at an incline.
Best Sleeping Position for Vertigo
Finding the sleeping position that will suit your needs best involves a lot of trial and error. However, most people suffering from vertigo agree that all their favourite sleeping positions seem to have one thing in common: sleeping at an incline, with your head elevated above your neck, which helps with the feeling of dizziness when you move or try to get out of bed.
Our Top Picks for Vertigo Pillow
Any pillow that provides a decent angle would be a good fit for you, but a wedge is by far our favourite choice. Below you can find a list of our top picks for vertigo pillow.
Harley Wedge Support Pillow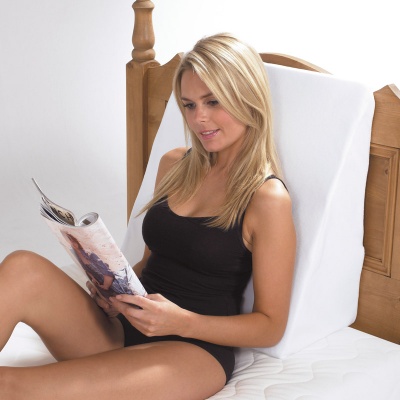 The Harley Bed Relaxer White Bed Wedge Support Pillow is designed to elevate your body while you sleep or before you sleep, which is beneficial for a range of conditions, including vertigo. This very discreet pillow measures 46 x 56cm, while the depth range from front to back is 3cm to 19cm, providing you with all the flexibility that you need.
Key Features: Designed to elevate your body while you sleep; from 3cm to 19cm deep
Putnams Bed Wedge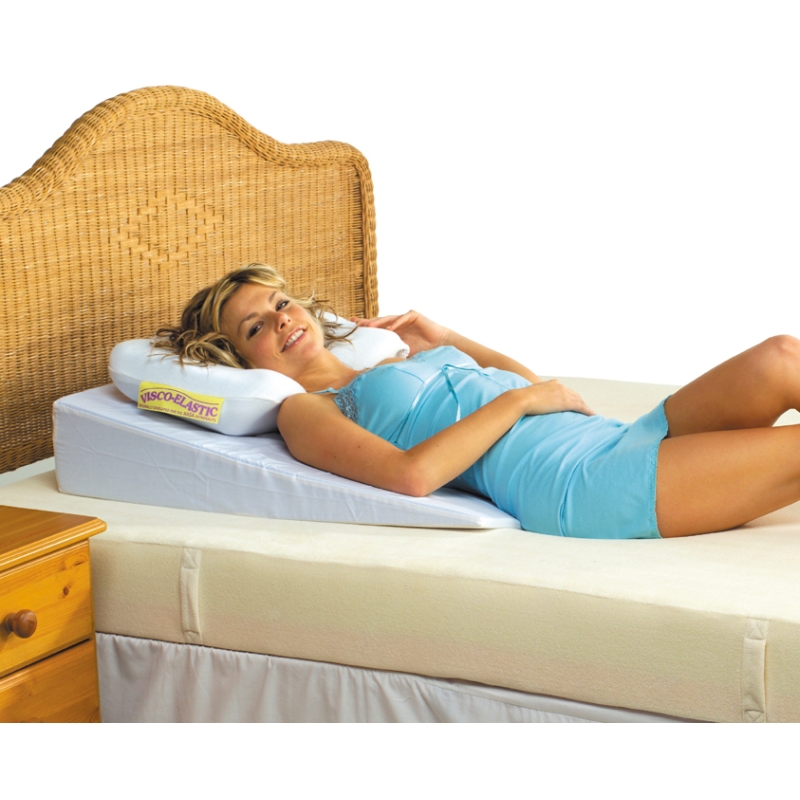 Very similar to the pillow mentioned above, the Putnams Bed Wedge is an excellent choice for sleeping on an incline, providing you with combined support, comfort and relaxation when in bed. It measures 30cm x 24cm, and has maximum depth of 15cm. This bed wedge is made from standard foam rather than memory foam, but if you're looking for the same pillow made from memory foam, the Putnams Memory Foam Bed Wedge is your perfect choice.
Key Features: Ideal for sleeping at an angle; available in standard and memory foam; 15cm deep at its maximum
Travel Pillow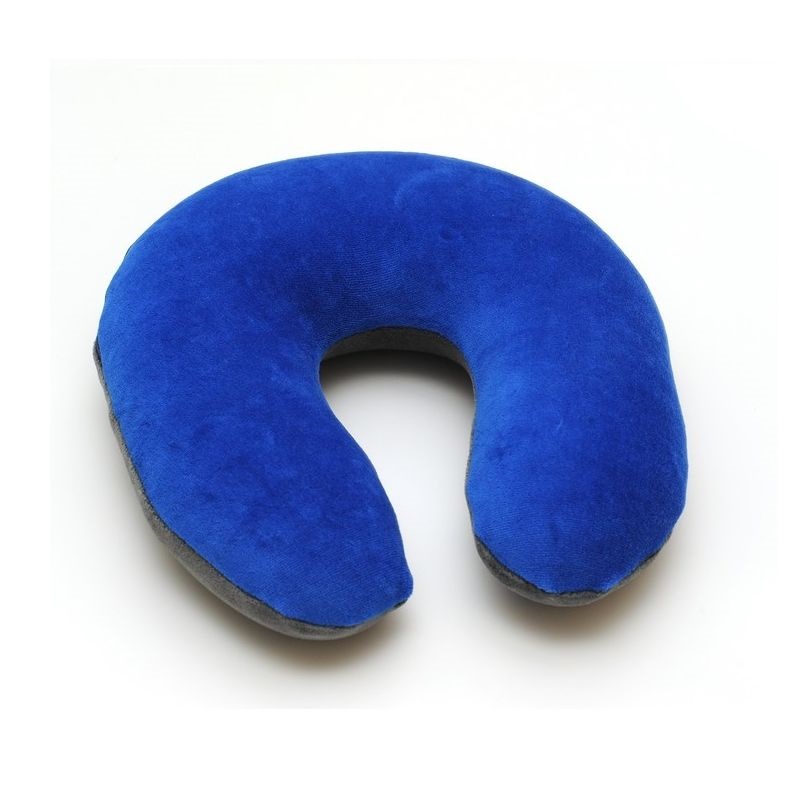 While not the most typical choice, some users have found travel pillows to be especially useful for fighting vertigo. The Sissel Buchi Soft Travel Pillow wraps around your neck and forces your head a little higher than it might otherwise be. It's filled with visco-elastic memory foam and protected with velour cover for extra comfort.
Key Features: Can lift your head a little higher than it might otherwise be; ideal for travel; made from memory foam
How Can the Right Pillow Help with Vertigo?
The answer to this question depends largely on what kind of vertigo you're dealing with. Sleeping on a wedge pillow allows you to adjust your angle while providing support for both your head and your neck.
If you're suffering from BPPV, sleeping at an incline prevents the "ear rocks" from falling into a position which could cause you problems. An ear infection and Meniere's disease cause you to develop fluid in your inner ear, so sleeping at an angle will help keep the liquid from pooling in areas which can cause vertigo.
Whichever type you're suffering from, one thing is for sure; if you're able to maintain a constant position throughout the night, you're likely to feel less dizzy when waking up in the morning.
What is your experience with vertigo? Let us know in the comments below or via our Facebook or Twitter!
Tags: Bedroom, Learn About Conditions, Pillows, Sleep Better
Shop Vertigo Pillows
Bed wedge cushion for back support and neck support
Foam bed wedge can be used for sitting and sleeping
Improve conditions such as back pain, neck pain, acid reflux and bad posture
Makes sleeping easier for those with respiratory problems
---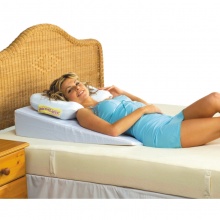 Natural way to reduce acid reflux and GERD at night
Relieves varicose veins and swollen ankles by raising your legs
Supports your back while sitting up in bed to read, watch TV, or relax
Can improve your sleep when used as an acid reflux pillow or bed wedge pillow
---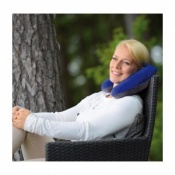 Memory foam travel pillow to support your neck

For use on long journeys or at home

Anatomically optimised neckline

Carry bag included