Our Guide to Extra Loud Alarm Clocks
Wednesday, 3 April 2019 | Paul
Extra loud alarm clocks are a great solution for the hearing impaired as well as for particularly heavy sleepers. But there are lots of options and some confusing jargon, so we've put together a quick guide to lead you to the best option.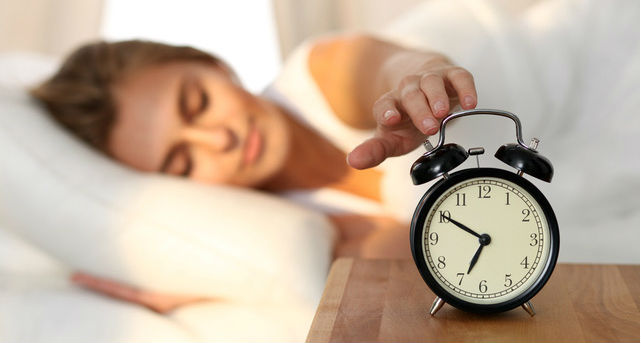 How Loud Are Extra Loud Alarm Clocks?
A standard alarm clock might measure in at about 60dB, but our range of Extra Loud Alarm Clocks include clocks that reach an impressive 90dB! The loudness of the an alarm clock depends on how close it is to your ears (see our guide below for more information) but at 90dB, some of our alarm clocks are the equivalent of having someone revving a motorbike in your bedroom or shouting at you to wake up.
How Do Decibels Work?
Decibels (abbreviated to dB) are basically a measurement of how loud sound is, however it is important to know how far away from the source of the sound you are. For example, the Geemarc Amplipower 50 is the loudest amplified telephone on the market with a volume of 60dB. This doesn't sound like much, but 60dB is incredibly (almost painfully) loud when pressed up directly against your ear.
How Loud Is a Decibel?
Decibels work on a sliding scale – the difference between 20dB and 30dB is less than the difference between 70dB and 80dB, for example. To help you visualise how loud our phones are, we have compiled a simple guide of volumes and their equivalents.
10dB: The bottom level of audibility – equivalent to gentle breathing
20dB: Equivalent to whispering, or rustling leaves
30dB: Equivalent to soft music, or a quiet rural area
40dB: Equivalent to an ambient home noise, or a library
50dB: Equivalent to a quiet conversation, or an electrical transformer from 100ft
60dB: Still fairly quiet – equivalent to background music, a normal conversation, or office sounds
70dB: The arbitrary base for comparison – equivalent to being inside a car at 60mph or standard TV volume
80dB: The point at which extended exposure (over eight hours) might cause damage – equivalent to a freight train at 15m or using a blender
90dB: Equivalent to a motorcycle from 50ft or a shouted conversation
100dB: Extended exposure (over eight hours) will cause serious damage – equivalent to a pneumatic drill or a jet flyover at 1000ft
110dB: The upper limits of non-painful listening – equivalent to live rock music or a powerful vehicle horn at 1m
120dB: Painful to listen to – equivalent to a thunderclap or a chainsaw
130dB: Equivalent to the loudest human scream, or a gunshot
140dB: Definite damage without ear protection – equivalent to being on an aircraft carrier deck
150dB: Eardrum rupture can occur – equivalent to a jet takeoff from 25m
Who Can Use an Extra Loud Alarm Clock?
There are two types of people for whom extra loud alarm clocks are a great idea: people that are hard of hearing and people that are heavy sleepers. We offer alarm clocks that are ideal for all levels of hearing impediment, including people that cannot hear whatsoever, for example the Geemarc Wake'n'Shake Dynamite, which features both visual and physical alarms.
Top Tips for Heavy Sleepers
Extra loud alarms aren't just for the hard of hearing, they can also be a great tool for anyone who finds themselves sleeping through their morning alarm. Beyond volume, there's a whole range of features to take advantage of in these alarms.
You might not need the loudest alarm – These alarms have been designed for those with little to no hearing, and even the quieter options will have more impact than a conventional alarm. Just because you have trouble with sleeping in doesn't mean you want something as loud as a pneumatic drill by your bed each morning! If you have normal hearing you are unlikely to need an alarm above 80 or 85dB.
Don't put your alarm on your bedside table – A louder alarm also means that the sound penetrates further. If you put your alarm across the room it will force you to get out of bed before turning it off or snoozing, without sacrificing the intensity of your alarm.
Pick a flashing alarm for a full sensory wake up – Many of these alarms also feature flashing lights to help stir you. The combination of sound and light is a great way to convince your body it needs to become alert.
A bed shaker offers a less abrasive wake-up-call – Just because you are a heavy sleeper doesn't mean your mornings need to become stressful. Bed shakers are built with those who cannot hear sound in mind, but they also offer an alternative for those who will happily lie in through a conventional alarm.
Are There Alarm Clocks for Deaf People?
For the deaf and hearing impaired the most important features will depend both on your level on hearing and on the individual way your body reacts to sound and other stimuli. We've put together an easy rundown of the features often available in extra loud alarm clocks.
Great Features For The Hearing Impaired:
Louder alarms – It's in the name and makes a huge difference. Even smaller travel alarms, such as the Sonic Bomb Junior Extra-Loud Alarm that has a 70dB alarm at 1m, will be noticeably clearer than a standard alarm. The loudest alarms we offer go up to 90dB and can make an impact on people with fairly severe hearing loss.
Bed shakers are more direct than standard vibration – by placing the shaking device underneath your pillow or by your person you can get a tactile reminder that you don't need to hear. This is ideal for those with a severe or total lack of hearing.
Bright flashing lights provide extra stimuli – flashing lights offer an alternative stimulus to sound, and facilitate your body's realisation that it is time to wake up.
The complete sensory effect of combining these elements – Even if each feature has a smaller impact on you, these alarms are built to offer a full sensory experience for your body and trigger its need to be alert.
How Do I Pick the Right Alarm For Me?
If You're Looking for a Bright Alarm
If your priority is a bright alarm there are plenty of options. The red light on the Dynamite Extra Loud Alarm Clock offers a warmer colour, which is less abrasive than the white alternatives but still bright. A standard white flashing alarm would be the Star Extra Loud Alarm, but by far the brightest we offer is the Wake 'n' Shake Light Vibrating Alarm which produces a powerful and natural sunrise effect.
If You're Looking for The Loudest Alarm
If you browse our Vibrating and Extra Large Alarm Clocks you'll see plenty of alarms offering a 90dB alert. The top all round picks include The Wake 'n' Shake Curved Clock and the extra large Wake 'n' Shake Jumbo, but it's worth browsing to see which specific options and styles appeal most to you.
If You're Looking for a Compact or More Subtle Option
There are some excellent extra loud travel alarms, which offer a more versatile experience to a mains powered clock. Our top recommendation is the Wake 'n' Shake Voyager, which is not only a versatile and easy to customise option, but also battery powered and slightly quieter (75dB at 1m) than the alternatives. So it's is also a great option if you're worried the loudest alarms might get complaints from your neighbours.
Do you want to know more about extra large alarm clocks? Ask us in the comments below, or find us on Facebook and Twitter.
Tags: Aids for Daily Living, Hearing Impairment, Alarms and Alerts, Sleep Better