Our Guide on How to Choose a Pillow 2021
Tuesday, 15 December 2020 | Paul
If the average person's sleep is eight hours (i.e one third of a day), we sleep for roughly a third of our lives. That's a lot of bedtime. Logically, if we spend this much time asleep, it stands to reason that the quality of our sleep time will naturally affect our waking hours.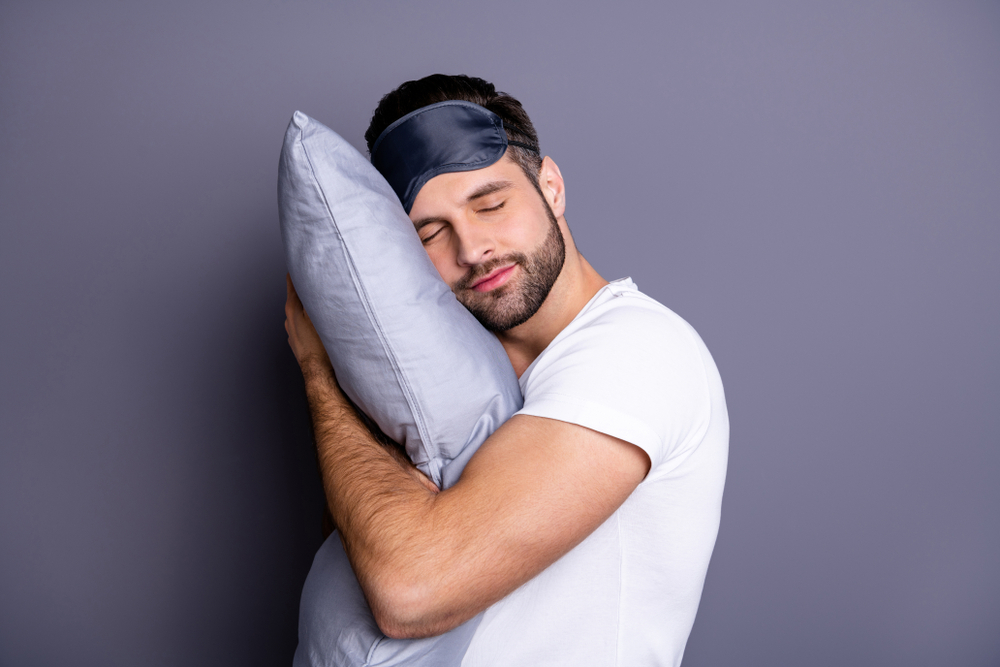 Choosing a quality pillow is more than just a moment's consideration - which, incidentally, is why a lot of people have trouble finding the right one. That's why here at Health and Care, we've made things easier, and collected the best advice and pillows available. Tight for cash, limited by time, or overwhelmed by the possibilites, we've got you covered.
How Do I Pick My Pillow?
When it comes down to facts, your pillow's primary role is supporting you in your favourite sleeping position. By support, we mean keep your head, spine and neck all in a neutral alignment to support the natural curvature of the spine. When you get this right, not only will neck pain cease to be, but so will the pressure that's built up all over your body.
Side sleepers - If you sleep on your side, you may need a firmer pillow and another lighter pillow on the thicker side. We recommend a pillow that's as thick as the distance between your ear and outer shoulder.
Stomach sleepers - If you sleep on your stomach, you need a soft pillow underneath your head. We recommend a pillow under your stomach and pelvis to eliminate any back pain that you have.
Back sleepers - If you're a back sleeper, you'll need a pillow that offers medium thickness and medium firmness. Better still, a pillow that moulds a little around your head and neck will keep your head comfortable and aligned.

​

Choosing the Fill of Your Pillow
Now you've identified the kind of pillow you need for your sleeping position, let's consider some other choices. Pillows come in all shapes and sizes, and that means some are better than others.
Wool: Naturally hypo-allergenic, and resistant to mold and dust mites, wool pillows navigate moisture away from your head and neck. This means they can be useful in regulating your temperature during sleep, keeping you warm in the winter and cool in the summer. Wool pillows tend to be pretty firm, ideal for side sleepers.
Cotton: Like wool, cotton pillows are naturally hypo-allergenic and resistant to dust mites and mold. Cotton pillows are often a smart choice for people with allergies to wool and sensitivity to chemicals. Cotton pillows tend to be somewhat flat and firm.
Latex: These pillows tend to be more firm but still very comfortable. Latex pillows hold their shape and aren't the kind that let you squish into any position you like. Latex is resistant to mold and dust mites. Most often, these pillows are the ones used to deliver extra support or restrict excess movement during sleep.
Memory foam: These pillows have become very popular in recent years. Responding to your weight and body heat, memory foam softens and contours to the lines of your head, neck, and shoulders. These qualities make it an excellent choice for people with head and neck pain, or pressure points that ache during sleep. Please note that memory foam retains heat, which can lead to discomfort and sweating.
Best Pillow for Ear Pain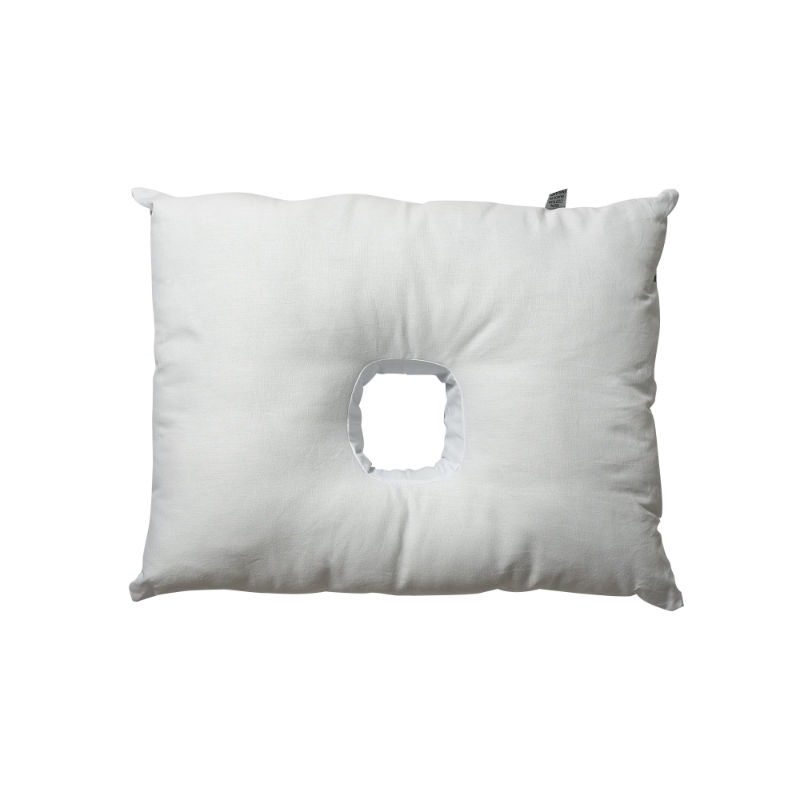 A quirky but effective way of eliminating ear pain, The Original Pillow with a Hole is stuffed with hypoallergenic hollow-fibre, excellent for those who suffer from allergies. With a light, springy feel, the Original Pillow with a Hole is excellent for side-sleepers, especially those who suffer from Chondrodermatitis.
Key Features: Pillow with an ear hole; hypoallergenic; light; springy; side-sleepers
Best Pillow for Neck Pain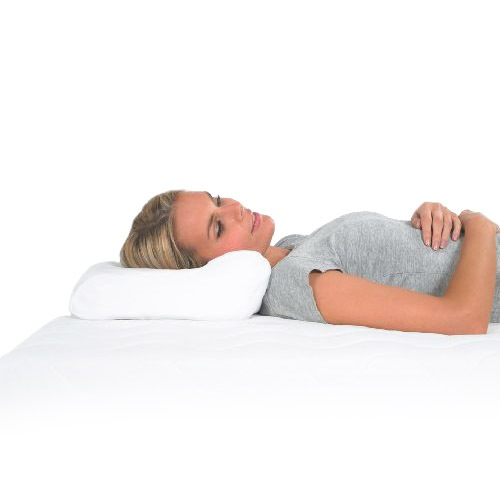 The Harley Original Contour Neck Support Pillow for Neck Pain is an excellent choice for both back and side sleepers. Moulded from liquid foam into the optimal contours, the pillow provides optimal support to the neck and shoulders. Recommended by health & care professionals for over 15 years, the Harley Pillow achieves the perfect balance between softness and firmness.
Key Features: For back and side sleepers; neck pain; soft and firm; liquid foam
Best Pillow for Side Sleepers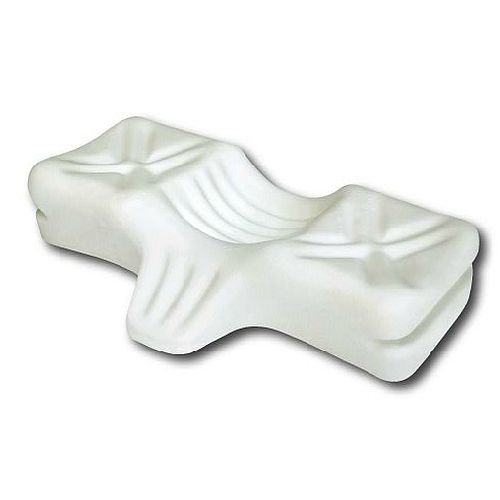 An orthopedic pillow, the Therapeutica Spinal Alignment Orthopedic Pillow for Neck Pain provides you with crucial support for your head, neck and shoulders, making it the perfect side-sleeper pillow. If you don't want to sleep on your side, the "Wedge Extension" provides excellent upper back support. This pillow is already supplied with a specialised pillow cover, so no need to purchase another.
Key Features: Wedge extension; upper back support; spinal alignment; specialised pillow cover
Best Cervical Roll for Shoulder Pain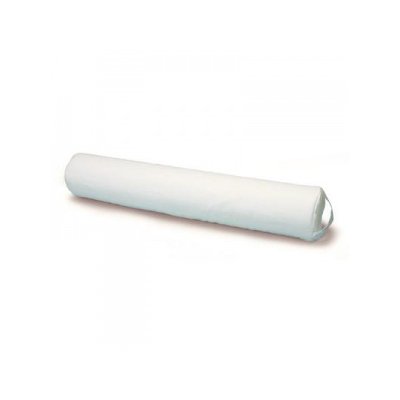 A great alternative to a brand new pillow, the Mckenzie Cervical Roll Cushion can be placed inside your current pillowcase for added shoulder and neck support. This pillow is an excellent choice if you don't want to change the design of your bed, and helps to align your spine in a similar manner to the above cushions. Combining this roll cushion with a lighter, soft pillow makes it excellent for back sleepers.
Key Features: Boosts the support of your current pillow, an ideal choice if you're reluctant to change pillows
Best All-Round Pillow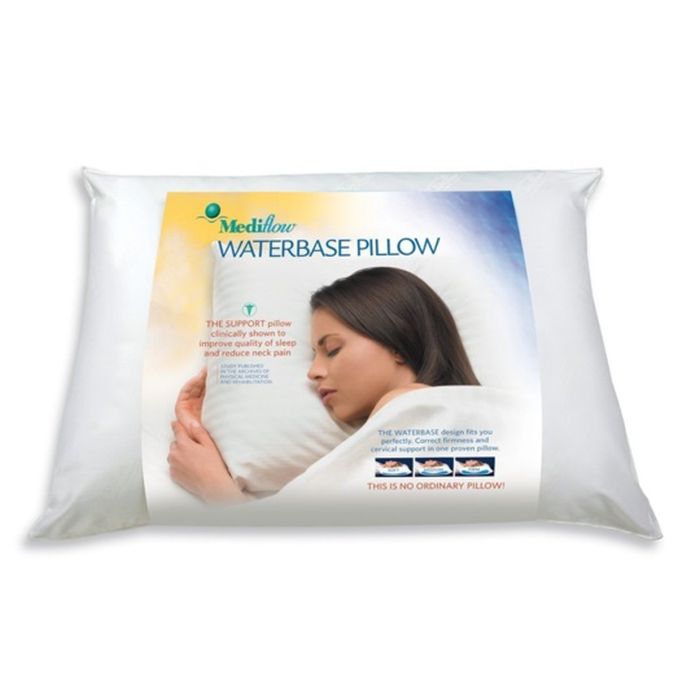 A fully insulated and fibre lined pillow, Mediflow Water Base Orthopaedic Pillow improves the overall quality of your sleep by utilising a water-filled base. The water shapes to the wearer's neck and head, allowing for a natural and unimpaired night's sleep. Even better, a clinical trial by the John Hopkins School of Medicine found that this pillow ranked best overall in quality of sleep, which included tests on how quick subjects fell asleep and how many times subjects woke up.
Key Features: Water-based, natural, John Hopkins certified best pillow, moulds to wearer's neck and head shape
Good Luck On Your Pillow Hunt
We hope this guide helps you find your perfect pillow. Have you already found it? Let us know in the comments below, or find us on Twitter and Facebook!
Tags: Aids for Daily Living, Pillows, Shoulder Pain, Sleep Better, Therapeutica Spinal Alignment Sleeping Pillow, Top 5 Guides
Shop Our Top Pillows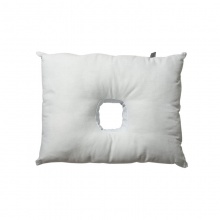 Pillow with a hole in its centre to relieve pressure on ear
Ideal for those who suffer from ear pain or chondrodermatitis
Zipper makes removing stuffing and adjusting firmness easy
Hypoallergenic pillow to reduce allergies
---
Orthopaedic pillow recommended for neck pain and support
Supports the neck to reduce shoulder, upper back and neck pain
Comfortable pillow for back, side and stomach sleepers
Available in five different sizes to suit your precise requirements
---
Orthopedic pillow for neck and shoulder pain
Designed as a spinal alignment and sleep comfort pillow
Can be used as a pillow for side sleeping
Non allergenic and non toxic materials for safe sleep
---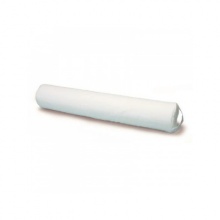 Helps relieve postural neck and shoulder pain

Includes washable poly-cotton cover

To be placed inside an existing pillowcase

Can improve sleep quality and spine health
---
Water-based pillow that reduces neck pain and improves sleep quality
Designed for those who suffer from neck pain, back pain, poor sleep and migraines
Outperformed all water-based pillows during a clinical test that measured sleep quality
Helps to rejuvenate, freshen and soothe daily stresses