Our Best Reusable Ice Packs for Injuries
Wednesday, 28 November 2018 | Amy
Whether you've suffered from an unexpected injury or are battling with inflammation, when it comes to easing pain an ice pack or cold pack can often do the trick. With so many options out there it can initially seem challenging to know which one is right for you, so we've put together a concise guide to Our Best Reusable Ice Packs for Injuries to help you find the right size, shape, and style of ice pack, cold pack, or similar approach to cryotherapy that best suits your needs.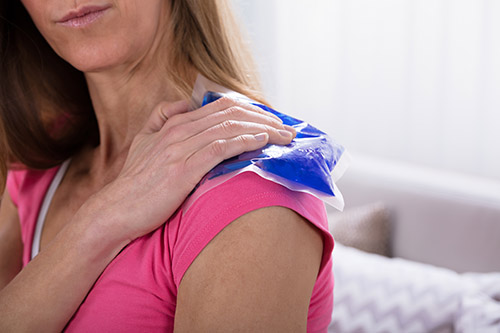 Looking for the best reusable ice packs and cool packs?
Can an Ice Pack Relieve My Pain?
Before you select which reusable ice pack is for you, it's worth taking a quick look at some of the types of pain and injuries for which ice packs can best be utilised. This way, you can quickly work out whether or not your own injury or comfort is best treated with cold therapy. Ice packs can be applied to ease pain and discomfort caused by the following:
Arthritis: Cold packs can be applied to reduce the burning sensation caused in arthritic limbs
Muscle Pain: Ice packs can be used to reduce muscle spasm and pain
Sharp Pain: Numb the area with a cold pack to reduce sharp pain.
Swelling: Reduces blood flow to the joint after injury.
These are just some of the types of ailments for which cold packs can be used. If you are unsure about whether or not your injury or condition is best treated with a hot or cold pack, it's always worth consulting your doctor for a professional medical opinion before taking action.
Ice Packs for Back Pain
Let's start with ice packs for the back, as back pain can be not only irritating but also severely hinder your quality of life. Thankfully, the 360 Hot and Cold Back Therapy Brace has been designed to help you combat this. It supports the injured area while easing the pain and discomfort of back aches, back strains, back stiffness, and sore back muscles and joints.
The 360 Back Therapy Brace can be stored in the freezer and then worn to reduce swelling to help treat all three stages of the healing process. It also includes five removable splints for more customised back support, and is provided in a streamlined unisex design that fits a waist circumference of between 26" and 50". Ensuring versatility, the 360 Back Brace can also be microwaved for heat therapy when required.
Ice Packs for Shoulder Pain
Shoulder pain can be uncomfortable and disruptive to daily activities and sleep. We've chosen the TheraPod 2-in-1 Hot and Cold Pack for treating shoulder pain due to its ability to utilise cold therapy to facilitate all stages of the healing process with a handy adjustable strap for hands-free use.
You can rest the TheraPod gently on your shoulder and secure it with the adjustable hands-free strap so you can go about your day while the cold pack gets to work with treating your shoulder pain. The TheraPod Cold Pack can be popped in the freezer and then removed to treat shoulder pain, and once your shoulder has recovered you can then use the pack to treat a myriad of other ailments, including sprains, strains, bumps, bruises, and headaches!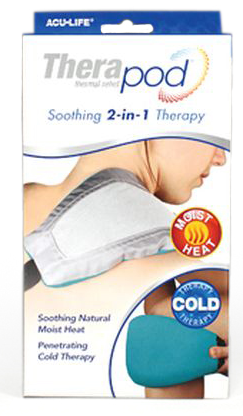 Ice Packs for Foot and Ankle Pain
We all know how easy it is to step down too firmly or turn around too quickly, only to then find yourself facing unbearable foot or ankle pain. With the Dura Soft Foot and Ankle Ice Pack Wrap, you can target soothing cold therapy pain relief to ease the injury without needing to worry which part of your foot or ankle to focus on most.
The Dura Soft Foot and Ankle Wrap easily shapes to the foot for better targeted pain relief, and the gel inserts can be frozen and then inserted into the wrap with ease. As the Foot and Ankle Wrap affixes comfortably with Velcro fasteners, you don't need to worry about holding it in place like you would with a bag of peas or tea towel stuffed with ice.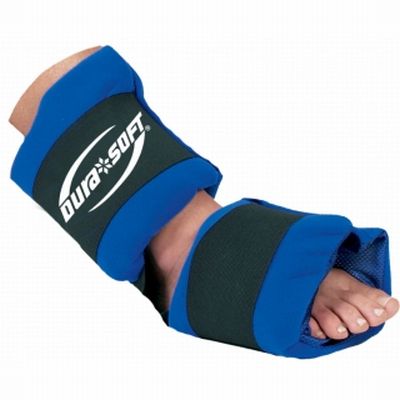 Ice Packs for Hand and Wrist Pain
Most of us rely on using our hands and wrists on a daily basis, whether for working, playing sports, or partaking in hobbies. As such, it's no surprise that we often feel the strains and discomfort on our wrists and hands, and often without warning. With this in mind, we recommend the TheraPearl Ankle/Wrist Hot and Cold Pack as a practical and versatile solution to easing wrist and hand pain and discomfort.
The TheraPearl Cold Pack can be strapped comfortably to the wrist to secure it in place, allowing the revolutionary TheraPearl Technology to get to work while you go about the rest of your day. As the pack is filled with lots of little pearls, it provides a similar sensation to that of frozen peas, but with the added convenience of not needing to try to manage your daily tasks while balancing a bag of peas on your sprained, bruised, or inflamed wrist!
Ice Packs for Knee Pain
If you do a lot of walking, either leisurely or to and from work, then knee pain can ruin your ability to go about as normal. With the Dura Soft Knee Sleeve Knee Ice Pack Wrap, you can set about soothing knee pain and discomfort so you can say goodbye to sore knees and carry on with your day.
The Dura Soft Knee Sleeve utilises two gel inserts to provide effective cryotherapy, and once the gel inserts have been removed from the freezer they can be inserted into padded knee wrap and secured in place with the secure Velcro straps. The wrap can be worn on either knee, and is a great choice for reducing pain and swelling following acute knee injuries, chronic knee injuries, and post-operative knee pain.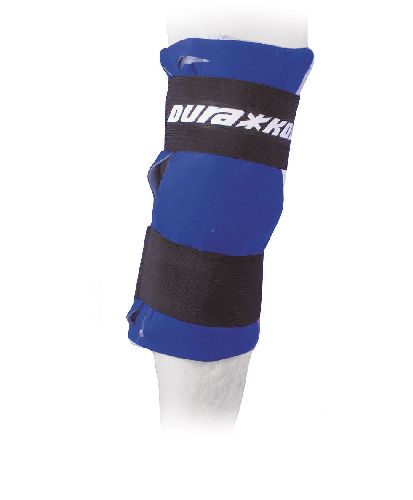 Ice Packs for Sports Injuries
If you frequently play sports, it's inevitable that at some point you're going to suffer from an injury, and the pain could occur in virtually any part of your body. This is why we've selected the TheraPearl Hot and Cold Sports Pack as an exemplary choice for treating sports-related injuries with cold therapy.
Similar to the TheraPearl Ankle/Wrist Hot and Cold Pack, the TheraPearl Spors Pack utilises lots of frozen little pearls to reduce the effects of sprains, bruising, inflammation, muscle strains, pulled muscles, and general post-workout discomfort. The pack is compact in size, and is therefore ideal for applying to injuries on the wrist, ankle, arm, leg, shoulder, knee, foot, hand... just about anywhere where a sports injury might occur!
Universal Hot and Cold Packs
As we're all too aware, an injury can occur without warning, and it can often happen in situations where we least expect it to. That's why it's important to ensure you always have at least one cold pack to hand for when the unpredictable pain should arise. We stock a wide range of general-use hot and cold packs that are suitable for treating swelling, muscle pain, strain, and discomfort, and one such pack we particularly recommend is the Mueller Cold/Hot Pack.
As the Mueller Cold/Hot Pack can provide both heat therapy and cold therapy, it can accommodate a wide range of ailments, including minor scrapes and bruises, muscle aches and pains, headaches, minor burns, and insect bites. We recommend keeping one Mueller Cold/Hot Pack in your freezer, and one at hand to provide warmth to the painful area when it's needed most. This way, you can be prepared for virtually any minor injury.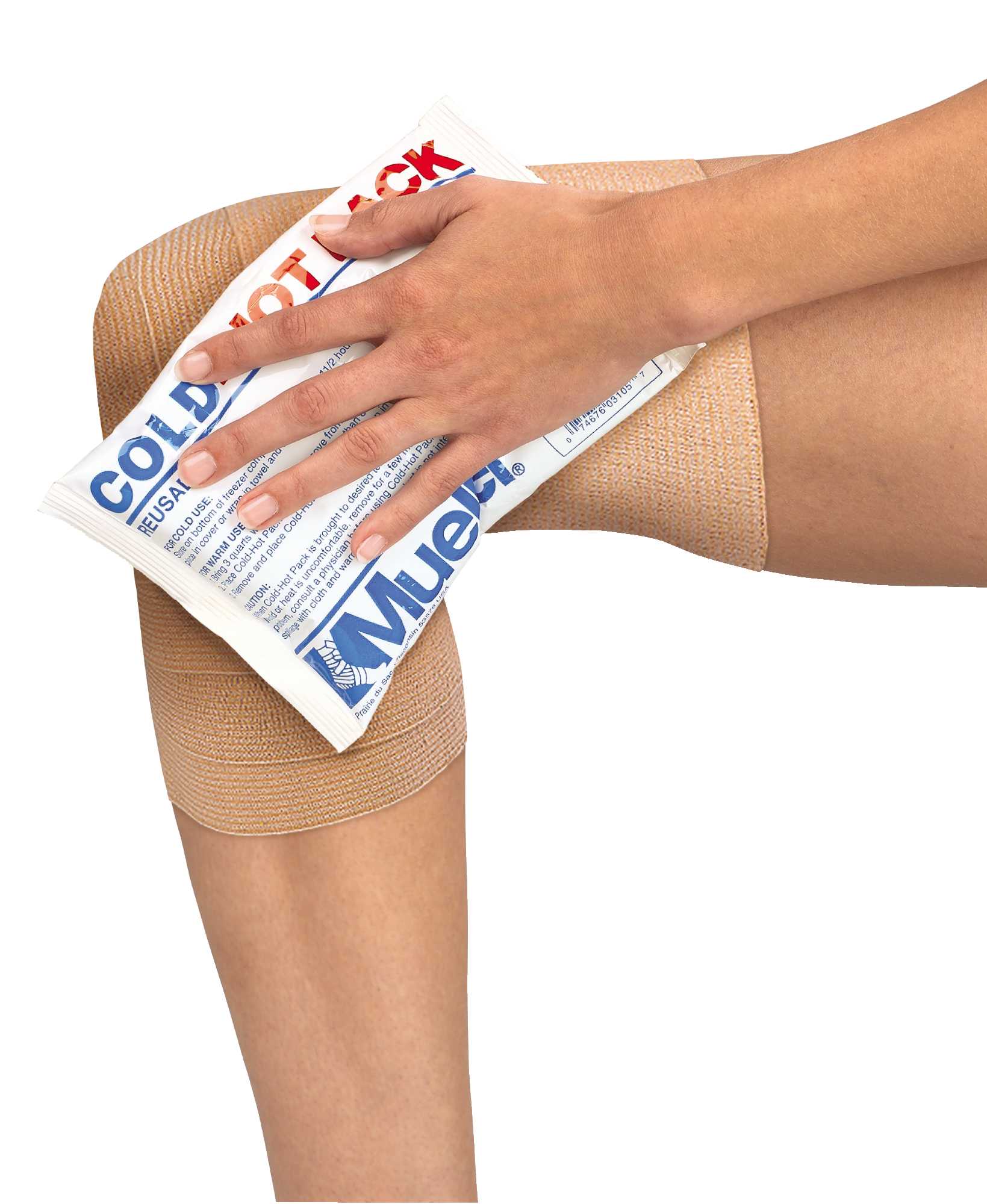 Not found what you're looking for? Why not check out our extensive range of ice packs and cold packs in our handy Cold Therapy category? You can view our Top Sellers, sort by price, and even view our newest additions, so we're confident you'll find the perfect ice pack or cold pack for you!
We'd love to know which ice pack or cold pack works best for you. Why not leave us a comment below, or find us on Twitter and Facebook!
Tags: Back Pain, Cold Therapy. Foot and Ankle Pain, Hand and Wrist Pain, Knee Pain, Shoulder Pain
Shop Related Products
For stiff, strained or aching backs;
Streamlined, discreet unisex design;
Microwaveable, freezable and reusable;
Targeted, easy to apply hot & cold therapy.
---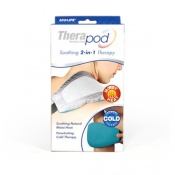 Helps ease stiffness & relieve pain;
Soothing moist heat & cold therapy;
For all stages of the healing process;
Ideal for sore muscles, joints & arthritis.
---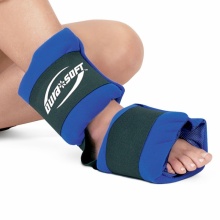 Provides superb continuous cold therapy to the foot and ankle
Easily shapes to the foot and ankle for a comfortable fit
Takes the guesswork out of correct ice therapy positioning
The choice of professionals - better than a bag of frozen peas
---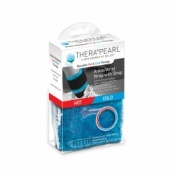 Adjustable strap for comfort
Designed for the wrists and ankles
Suitable for hot and cold therapy
Cooled in freezer or heated in microwave
---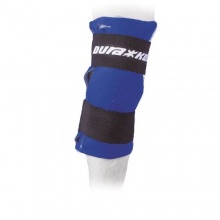 An advanced ice pack for the knee and leg
Trusted by thousands of athletes and sportsmen
Wraps around the leg and is secured in place with two straps
Can be used for both hot and cold therapy
---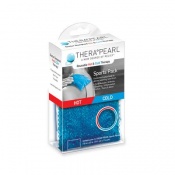 Effective for all parts of the body
Unique oval shape for effectiveness
Suitable for both hot and cold therapies
Compact and portable